Fri Jan 29, 2010 11:26 am
Can anyone date this FRUIT OF THE LOOM TAG? 1969? I'm guessing maybe '69 because of the numbers in the tags lower left corner. It's attached to a flanel long sleeve I just picked up. Thanks!
[img]
Fri Jan 29, 2010 11:53 am
No. RN numbers don't have the year on them, they simply are a legal requirement and indicate that the clothing dates from the 60s or later.

With that said, if the garment doesn't have a care tag dating it to the 1960s would be a safe bet. The label looks similar to the 1950s FOTL labels that I've seen so I'd probably date it closer to the beginning of the decade.

Ps: Post the shirt too! I'd love to see what that label is attached to.
Fri Jan 29, 2010 12:46 pm
Thanks Bubba! This shirt does have a care tag. The care instructions are posted on the back. I'll post a picture of the shirt and this tag later today.
Fri Jan 29, 2010 12:51 pm
Actually, I've just noticed that it's made in Poland. That's kind of unusual. Also the presence of a care tag (generally speaking) would date it to the 70s or after.
Fri Jan 29, 2010 4:47 pm
I'd guess if it's made in poland and printed in english it would have to be made sometime in the 90's, in Post communism Poland.
Fri Jan 29, 2010 5:14 pm
Hermosa's right. There's now this was made in Poland by an American company during the Cold War. This shirt has to be from the 90s.
And care instructions were not included on tags until the 70s.
I've never ever seen that tag before. That's pretty obviously not their current logo- but see below for their old logo from the 60s- grabbed from a 1963 issue of Life Magazine. Could it be a weirdo bootleg?
Attachments

fruit of the loom 60s logo.JPG (10.83 KiB) Viewed 14726 times
Mon Oct 11, 2010 1:08 pm
Hi,
How about this fruit of the loom shirt, do think it's a repro? It has a care tag inside the shirt.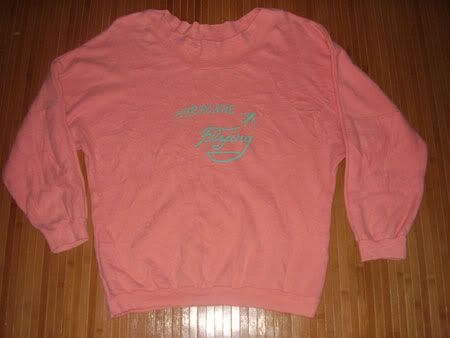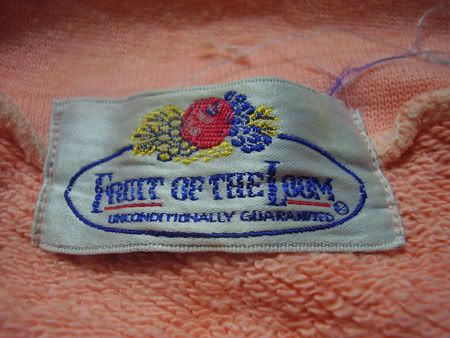 Wed Nov 10, 2010 4:05 pm
Hi, I am trying to find out when this Suicidal Tendencies shirt is from. I don't know much about vintage shirts so any info would be a help. Thanks.
I posted other pictures of the shirt in the forum for "real or repo" in vintage tshirt's catagory.
Attachments

rsz_001.jpg (76.18 KiB) Viewed 14087 times

rsz_002.jpg (77.83 KiB) Viewed 14087 times