A gallery of the finest new wave vintage torso toppers.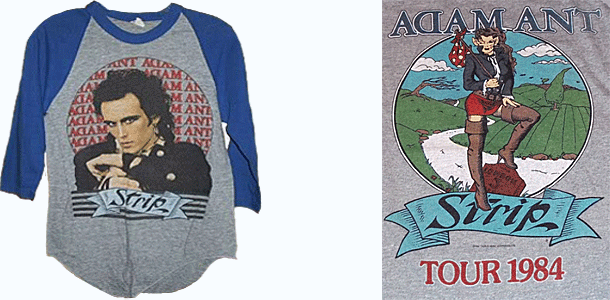 Shirt #14: Adam Ant
Availability: Check Defunkd's New Wave Tees
Album: Strip
Date: 1984
Fact: The title track on this album featured Phil Collins on drums and lyrics by Anni-Frid Lyngstad of ABBA.
Approximate value: $75
Image Courtesy of: teakay123
View the previous a-ha t-shirt.