A round-up of the finest new wave vintage torso toppers.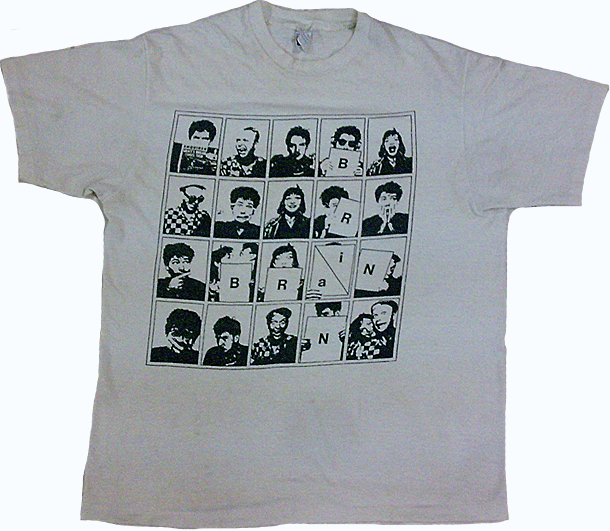 Drummer Martin Atkins joined Public Image Limited in 1979 first contributing to "Bad Baby" on their Metal Box album. But in 1980 Atkins went on hiatus from PIL to concentrate on his on new wave outfit known as Brian Brain. In 1981 Atkins rejoined PIL and remained active until he fully departed in 1985 to reform Brian Brain. That same year BB released an EP under Plaid Records (Atkins' short-lived label.) Through their years the band had a few modest hits but were far from mainstream so you can bet their t-shirts are pretty scarce. In fact the one offered through the Collective (above) appears to be the only BB tee for sale anywhere.
The Collective has new wave covered from ABC to XTC. Ok, ok, the category is still growing so there's not much in between. But do check out this XTC jersey and the heathered gray ABC tour t-shirt. There's also an epic Frankie Goes to Hollywood tee which celebrates their ban from the BBC along with a gem by new wave legends Japan.