A gallery of vintage tee relics from the company formerly known as Blue Ribbon Sports.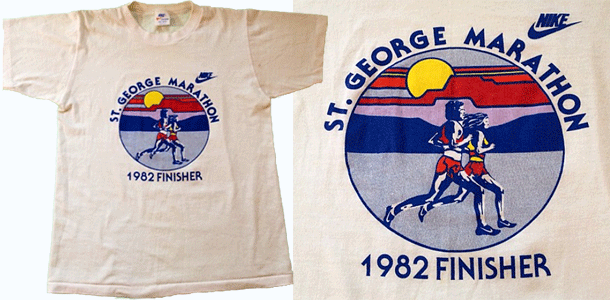 Shirt #14: St. George Marathon Finisher T-Shirt

Availability: Explore Nike Tees on Defunkd
Tag: Sportswear Orange Swoosh
Year: 1982
Fact: The St. George Marathon has been "running" for 36 years. The next event takes place in October of 2012.
Approximate Value: $300.