Tag from a WMMS Cleveland shirt that belongs in the Brandipedia:
Attachments

Photo 5.jpg (62.03 KiB) Viewed 8048 times
---
I have one.Do you think this is 70s T-shirt ?
Tour t-shirt Grateful dead 1979
---
Yep! Stanley Mouse too!

Whoa - just noticing these The Knits tags now - do have to add to brandpedia.
Jimmy J
---
I hadn't seen that "The Knits" tag before either.

That is definitely a real 1979 Grateful Dead tour tee.
collective [kəˈlɛktɪv]
http://worn75.blogspot.com/
---
Posts: 96
Joined: Wed Nov 30, 2011 6:59 pm
Not sure exact year on this one. Came from a lot of blanks between late 70s and early 80s. Can't pinpoint where the designer was pulling inspiration from for the design haha.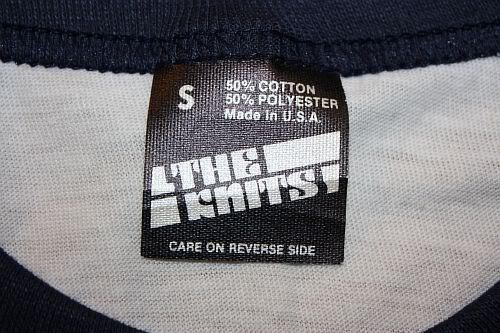 This one came from a lot of unlicensed Girls Just Wanna Have Fun shirts. Should be around 1985.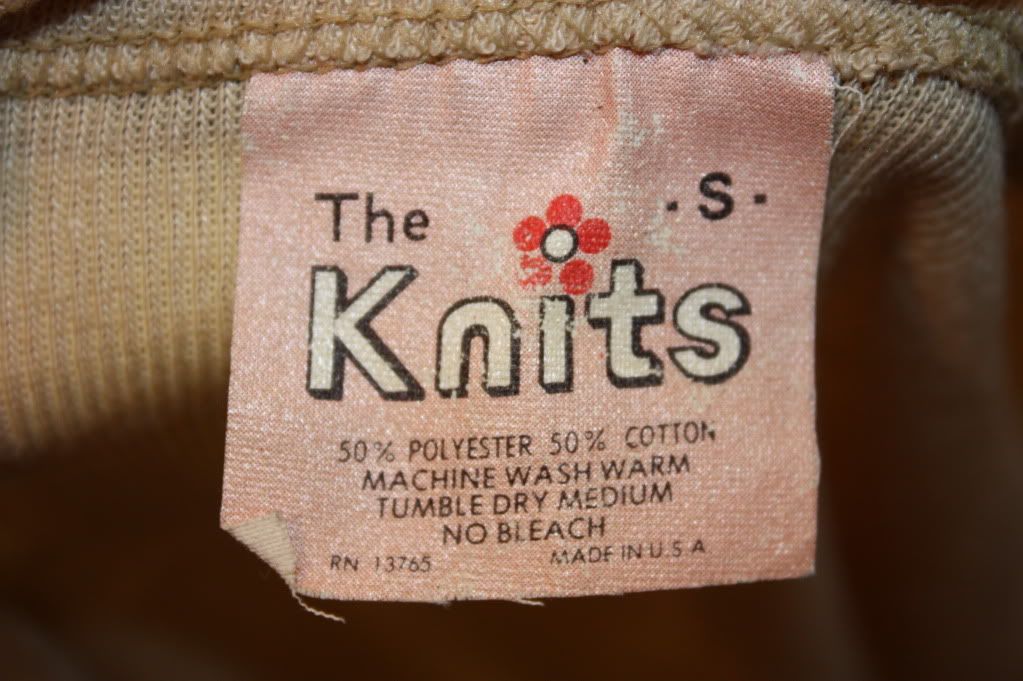 ---
---
Dang! Straight up vintage t-shirt archaeology going on at Defunkd.

collective [kəˈlɛktɪv]
http://worn75.blogspot.com/
---
Posts: 544
Joined: Mon Oct 19, 2009 7:29 am
Location: Montreal/Honduras
Contact:
That's the great thing about this forum, the beige tag is totally foreign to me as well.
Have vintage Elvis tees? Let me know!
---