I'd say vintage but a bootleg from the era. What do you guys think?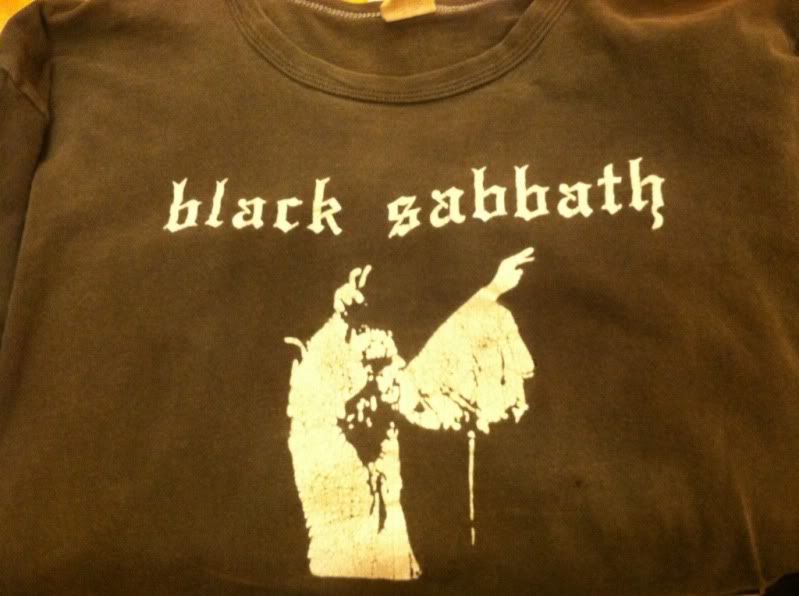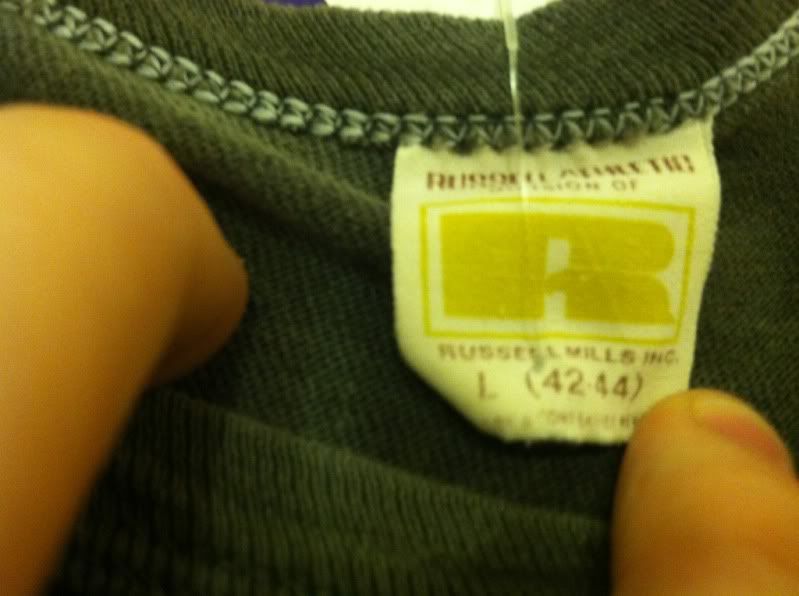 ---
Definitely legit vintage. Not a concert tee but more than likely from a 70's headshop like this photo where they sold blacklight posters, incense and t-shirts like yours. The Russell tag indicates that era and that it was a plain black tee purchased probably in small quantities and printed on before licensing became a billion dollar business.
Misty Mountain Record & Headshop 1977
Nice find.

collective [kəˈlɛktɪv]
http://worn75.blogspot.com/
---
ahhhh the good ol days...nice pic
Jimmy J
---
Awesome Thanks for the conformation, I knew it was vintage because of the tag but the licensing info makes perfect sense.

I got a steal, I was at a vintage shop dedicated mostly to t-shirts, I told the owner about defunkd, in a small Virginia town and picked it up for 32 bucks. It fits me well so i'm probably going to keep it for a while before putting it on the chopping block.
---

Similar Topics

Replies
Views

Last post