Posts: 29
Joined: Mon Aug 16, 2010 7:17 pm
Looking for some thoughts on this shirt. It's not what I was expecting. Thanks.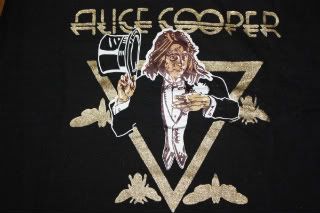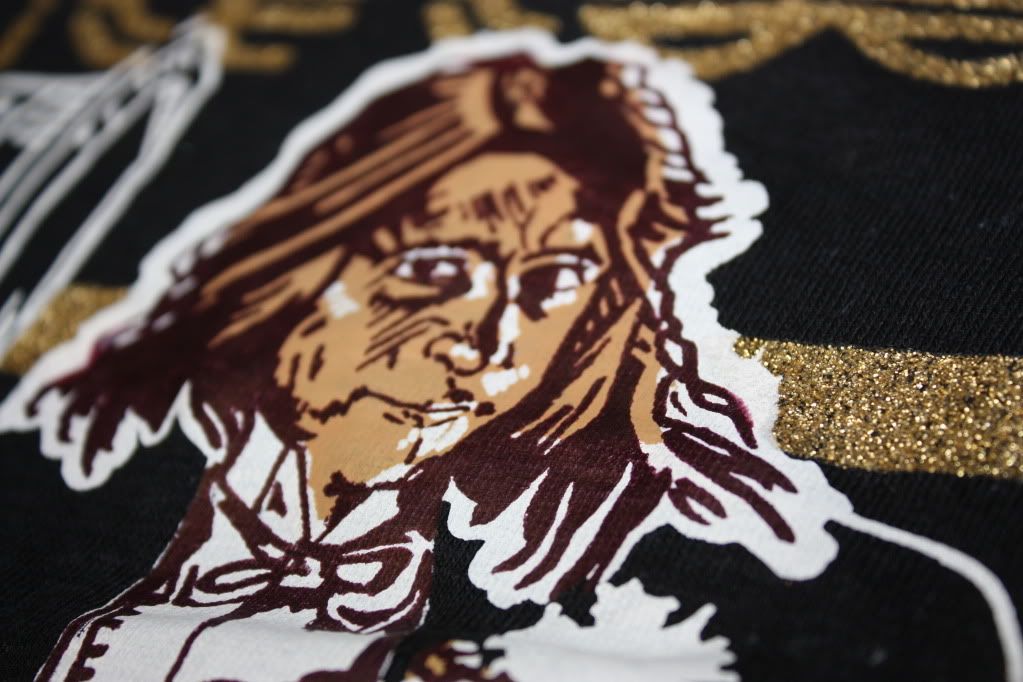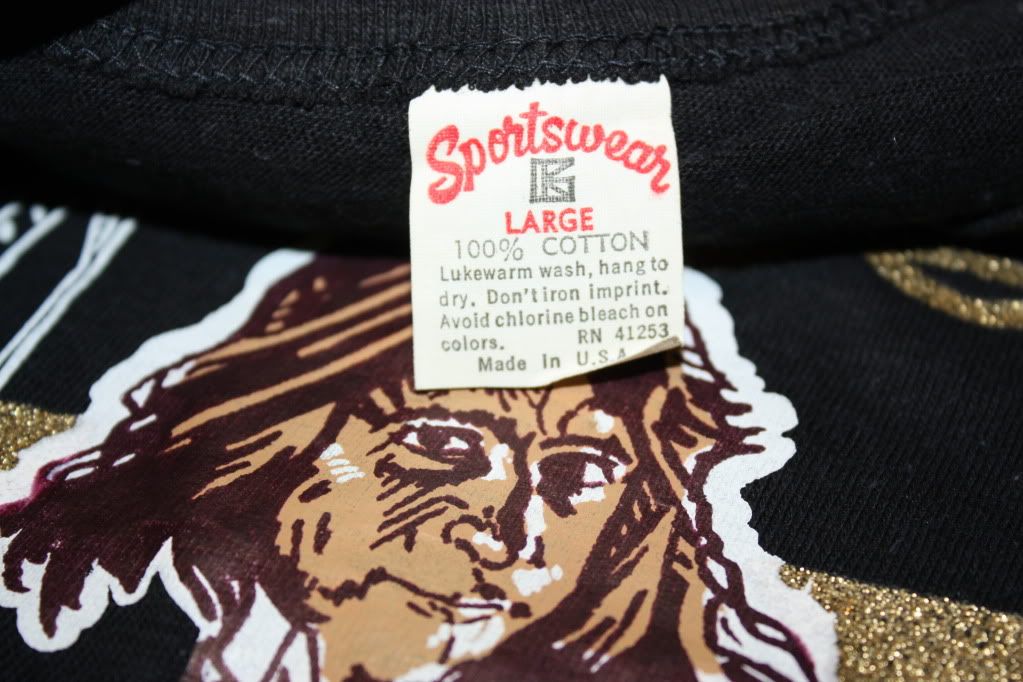 ---
real 70s tag - looks like a heat transfer? you expecting a screen print? funny because the tag even says don't use for those purposes. definitely takes a hit on value when it's a transfer.
Jimmy J
---
Posts: 29
Joined: Mon Aug 16, 2010 7:17 pm
Yeah. Was expecting screen print. Not too familiar with heat transfers, but do they fill the entire area of the image? I guess what I'm asking is on this shirt, all of the black in the image is from the shirt and you can feel the fabric, where the rest of the design feels very synthetic. My idea of heat transfer would have same synthetic feel over the black too. Thanks for the input jimmy.
---
Some are just an entire square or circle, others are cut-out around the edge of the design...some of them even have separated segments - I used to have a Blue Oyster Cult shirt where the band's name wasn't attached to the circle design. I've even seen screen print/transfer combos.

The ones that are just one block are the least valuable. The ones like yours were most likely printed professionally, not just by someone in a head shop with a heat press. And the professional transfer(s) used to make the t-shirts weren't mass produced and distributed on their own to t-shirt shops. I would also wager that the transfers on professionally done ones last longer.

Certain ones should actually be more valuable than they are. But everyone steers clear of that type of printing because of the non-durability of the mass produced ones and the fact that so many vintage transfers are still floating around today.

Yours is a good score - hang dry only!
Jimmy J
---
Posts: 29
Joined: Mon Aug 16, 2010 7:17 pm
Yeah, I won't be wearing this one. It's NOS. I'm building a collection of vtg music related shirts for my 2 year old son. I think of the things I wish I could of had from my dad's youth and it's his records and t-shirts. The best one in the collection so far is a NOS 1979 Prince concert shirt. The Prince experts think it's either the oldest known Prince shirt in existence or one of. Date on shirt is like 6 months after his first known show.
---
wicked!!...never seen it - can you upload a photo of that to the show & tell section?
Jimmy J
---
Posts: 310
Joined: Sun Oct 18, 2009 4:41 pm
Location: Los Angeles
Contact:
"avoid chlorine bleach on colors"

---

Similar Topics

Replies
Views

Last post