What is this worth?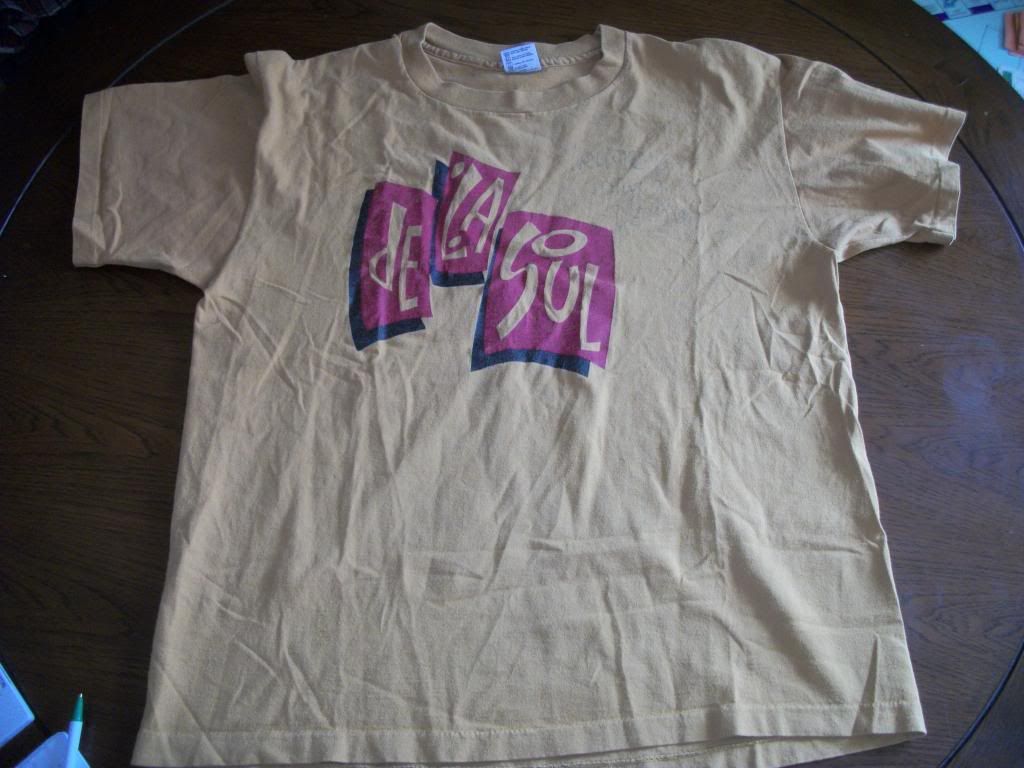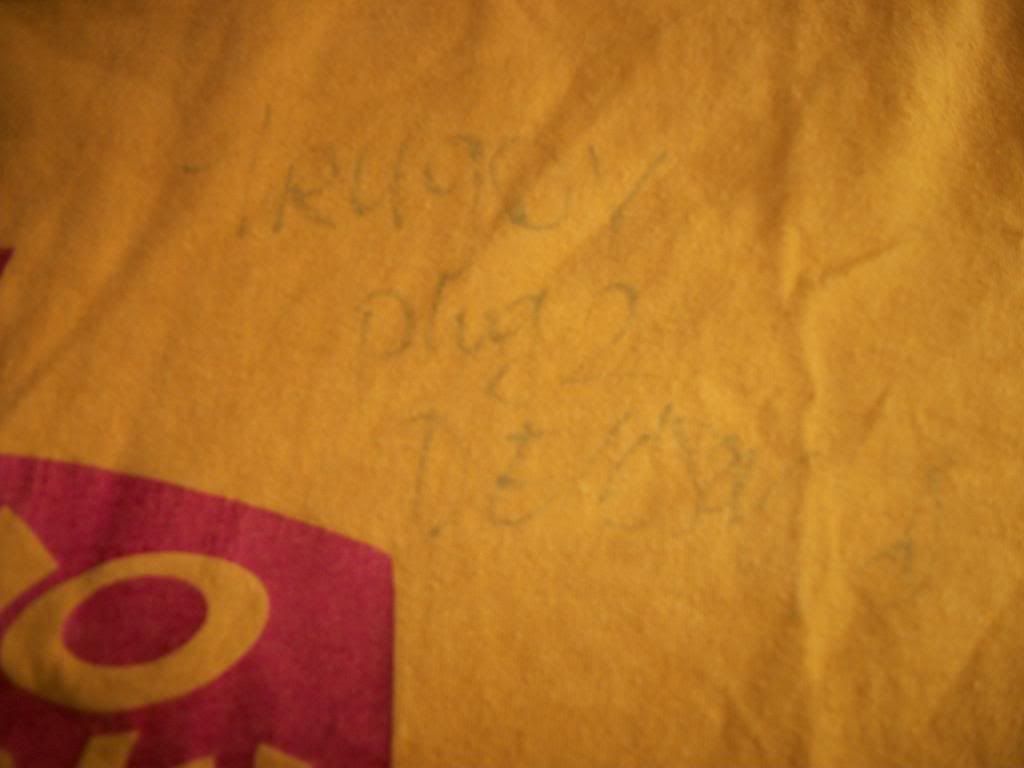 ---
cool. I've never had much luck with auto tees - people usually want to wear them. It seems pretty faded too...washed? That's the prob with auto tees. The tee print isn't really frame worthy. When was it signed?
Jimmy J
---
I'm not sure when it was signed, so I'm not sure if the marker was low on ink or not enough pressure was used. Not the best display piece, but it can always be worn. Any idea of the value?
---
Buhloone Mind State era - 1993....so it's racked up some milage - but it's not all that exciting...doesn't really scream de la if you ask me - so plain. The signatures might turn more people off than on strangely. Might be able to squeeze $100 at auction? But my gut says less. I could be wrong, Bulhoone was a well received album. Let me know what happens if you put it up for auction.
Jimmy J
---
It looks like there is currently a similar one on ebay. It's had an offer declined, you might be able to contact the person who made the offer and see if they are interested in buying it from you, if that's not considered taboo.
http://www.ebay.com/itm/RaRe-1993-DE-LA ... 257aca8b78
---
Good eye. But you can't contact them, they are kept anon.

Always found the small one chest print on front is less sought after. Unless it's a skate tee!

I am probably guilty of artificially inflating the value of De La tees with my $3k one. Keep in mind it sat for 2 years and ended up taking $500 for it - so price yours accordingly!
Jimmy J
---
Hmm....
I think vintagecloset00 should have its own thread....Can one be started...Along with wolf5pak I wonder if it is the same person...They do need some type of hall of shame thread..
---

Similar Topics

Replies
Views

Last post