Posts: 2
Joined: Thu Nov 08, 2012 12:56 pm
Trying to get a value on this dude. It's dated 1971. Has some discoloration, spots and a few small holes....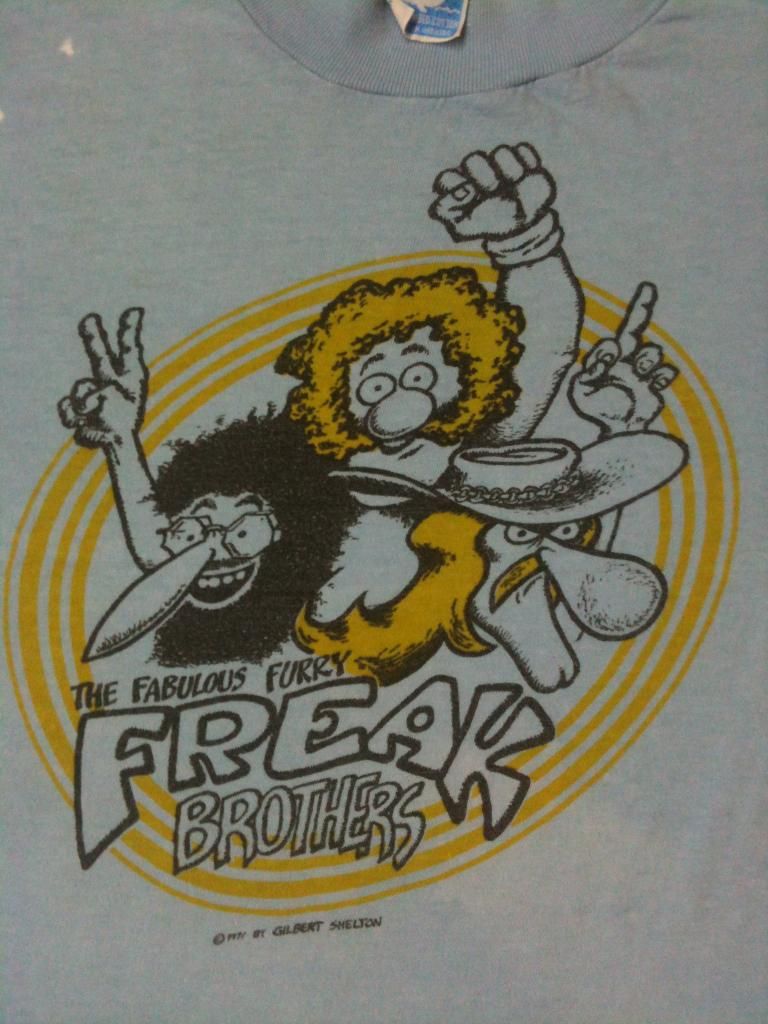 ---

Wow, nice. Would assume you'll do well with it - all the underground comix stuff has a really strong niche following. Shelton may not be as mainstream a name like Crumb, but might mean the stuff is all the more rare and sought after.

Looks to be early 70s just by the slim cut of the "large" tee.

I've never seen one auctioned, so not sure. But some of Crumb's shirts fly.
Jimmy J
---
Posts: 141
Joined: Sat Apr 09, 2011 11:25 pm
Location: New England
Contact:
One on ebay recently didn't sell at $80.
---
I would list that at least 150 in my shop. People are looking for underground comix stuff. It might take a little while for the right person to find it, but the buyer is definitely there!
---

Similar Topics

Replies
Views

Last post