7/12/2011 Edited the Iron Maiden shirt pictures to be attorney friendly. (Is there a better image hosting site out there?)
Hello, this is my first post here. I'm not really a collector, but maybe I am and just don't realize it. Here are some t-shirts I have found over the years. What do you think?
1) Motley Crue shirt with 1983 printed at bottom. No damage, black is faded and soft.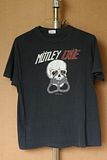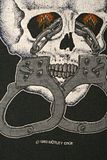 2) I got this from a guy that worked at a record store I used to trade Iron Maiden records with. New condition, he said it was a prototype shirt or something, a concert tour shirt with no tour dates added to the back? Could be a bunch of BS.
3) Tony Hawk with 1983 printed at bottom. I found this at a thrift store in the mid 90s. I wore it to work at a computer lab and the 5th student in the door said "that's a cool shirt." Its been in storage ever since.
4) Found this in a thrift store, nice condition, haven't been able to find any information about it.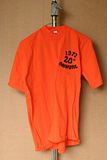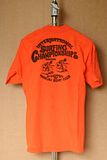 5) I bought this at the Powerslave tour in 1984 (or when ever they came to Seattle) Wore it at the concert and one time since. I threw the t-shirt I wore to the concert up on stage, Bruce threw a bunch of crap off the stage into the crowd and I got my t-shirt back.
6) Found at a thrift store. Haven't really researched it so I don't know anything about it except I like it. Colors are faded.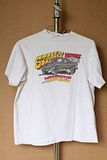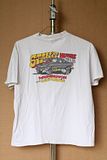 Thanks for looking, I will add details about condition in a few minutes.