Every few weeks we scour through eBay's vintage t-shirt auctions and report which relics are fetching top dollar. More reasons to raid your grandpa's closet.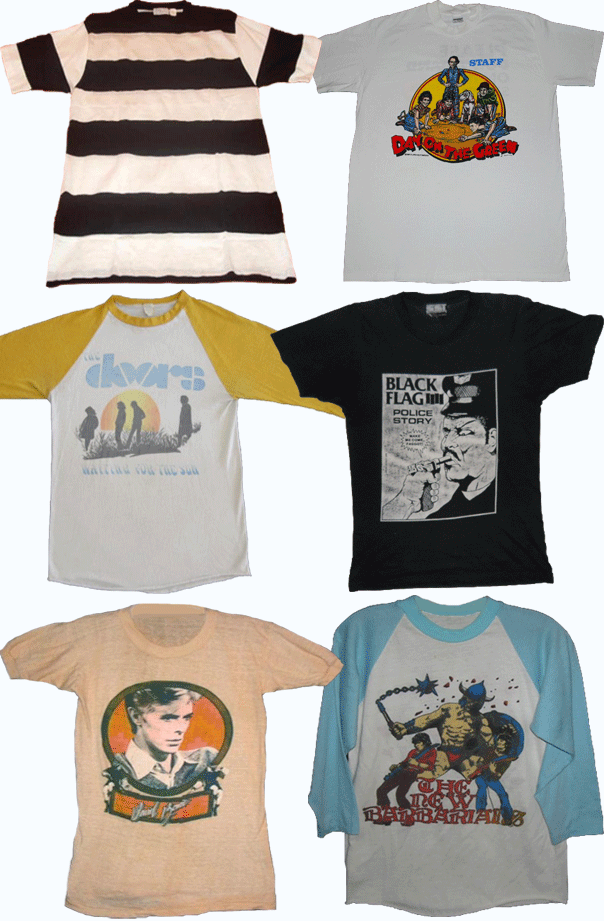 Click the links below to view the full eBay listing or the seller's current inventory.
60s vintage large stripes surf shirt sold for $355.00 by teen_punk
80s vintage Day on Green Rolling Stones tee sold for $300.00 by wyco_vintage
80s vintage The Doors Waiting for Sun Jersey sold for $300.00 by blackrebel
80s vintage Black Flag concert t-shirt sold for $300.00 by boardrider1201
70s vintage David Bowie t-shirt sold for $296.00 by mrbob01
80s vintage New Barbarians jersey sold for $278.88 by mrbob01
View the previous edition where a Bowie Ziggy Stardust shirt fetched top dollar.