A gallery of the finest new wave vintage torso toppers.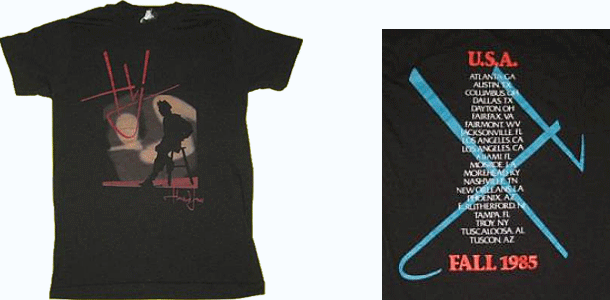 Shirt #15: Howard Jones
Availability: Check Defunkd's New Wave Tees
Album: Dream into Action
Date: 1985
Fact: Howard Jones had his debut performance on a BBC show called Top of the Pops. He later watched the delayed broadcast on a borrowed TV set that was resting on an ironing board.
Approximate value: $75
Image Courtesy of: stormcrow-vintage