Every few weeks we scour through eBay's vintage t-shirt sales and report which relics are fetching top dollar. More reasons to raid your grandpa's closet.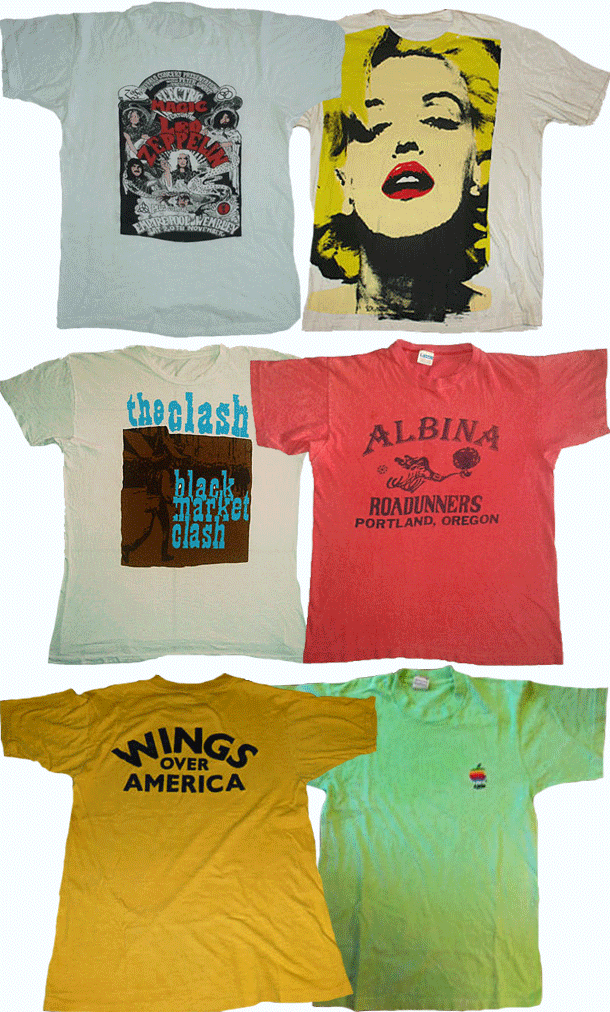 Click the links below to view the full eBay listing or the seller's current inventory.
70s vintage Led Zeppelin Electric Magic t-shirt sold for $799.99 by PuNKrEviVal
80s vintage Andy Warhol Marilyn Monroe t-shirt sold for $500.00 by xanp6461
80s vintage The Clash Black Market t-shirt sold for $500.00 by PuNKrEviVal
70s vintage Albina Roadrunners t-shirt sold for $355.00 by PuNKrEviVal

70s vintage

Showco Wings Over America

t-shirt

sold for $304.00 by ravijens
80s vintage Apple Computer t-shirt sold for $300.00 pooteeweet
View a previous edition where a Hells Angels t-shirt fetched top dollar.