Every few weeks we scour through vintage t-shirt sales across the web and report which relics are fetching top dollar. More reasons to raid your grandpa's closet.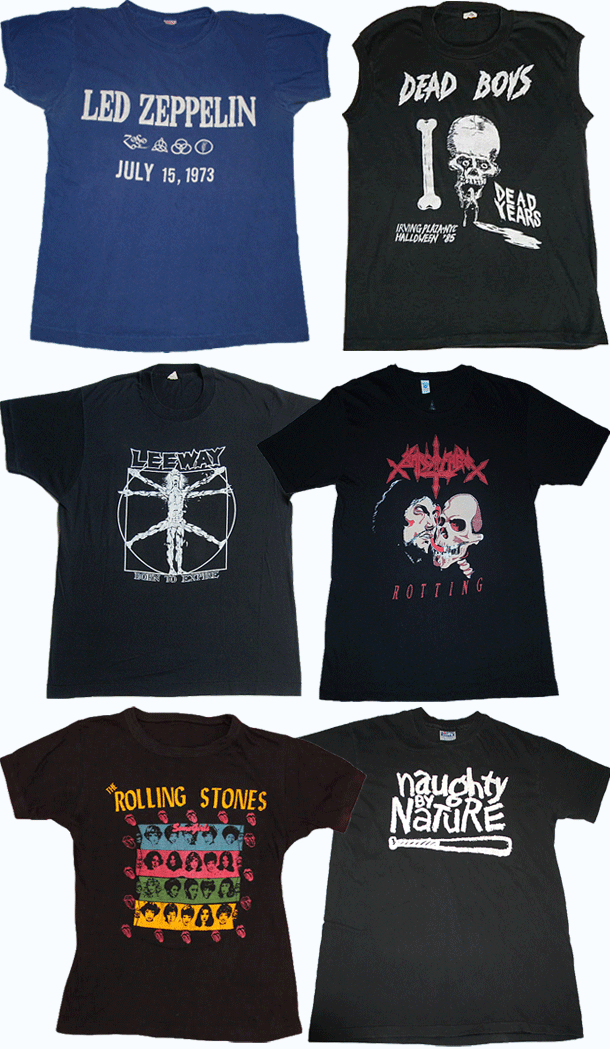 70s vintage Led Zeppelin t-shirt sold for $3250.00 by WyCo_Vintage
80s vintage Dead Boys Dead Years sleeveless tee sold for $989.01 by Stormcrow
80s vintage Leeway Born to Expire tshirt sold for $406.99 by blackrebelvintage
80s vintage Sarcofago Rotting t-shirt sold for $333.00 funguloid
70s vintage Rolling Stones Some Girls tee sold for $345.00 Max Vintage
90s vintage Naughty By Nature O.P.P. t-shirt sold for $300.00 WyCo_Vintage
View a previous edition where a deliverance t-shirt fetched top dollar.