Movies
Frankie Say No to Tarantino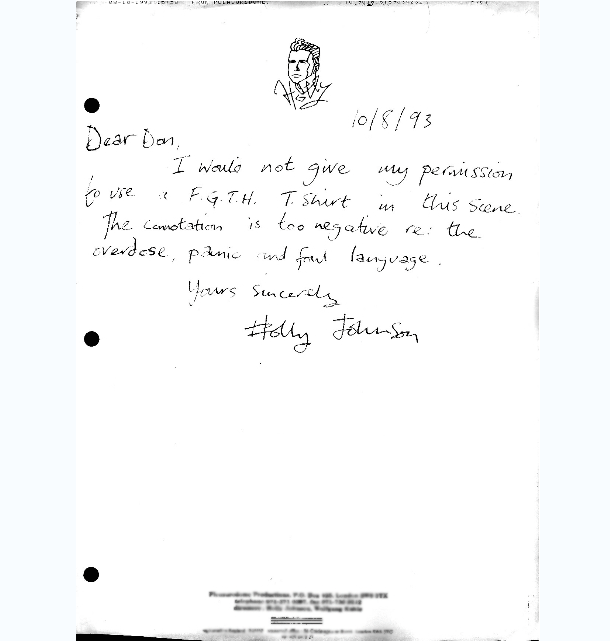 Apparently, clearing a t-shirt to appear in a movie is a pain in the ass. Or heart, in this case.
This nifty letter was provided by "corinalarks" who used to do clearance in the film business. It's one of many communications between him and Holly Johnson of Frankie Goes to Hollywood fame. Holly wouldn't give permission for a "Frankie Says Relax" t-shirt to appear in Pulp Fiction during the overdose scene.
"Dear Don, I would not give my permission to use a F.G.T.H. t-shirt in this scene. The connotation is too negative re: the overdose, panic and foul language," Johnson wrote.

I'm assuming it would have been worn by Lance (Vincent's dealer) or one of the two women who reside at his place. Turns out Holly eventually had a change of "heart" and authorized usage but it was either too late or Tarantino had his own change of heart. Lance ended up in a Speed Racer tee (drug reference?) and it looks like the chick relaxing on the couch has a The Frames (Glen Hansard) tee on.
Check out a rare vintage F.G.T.H. t-shirt