Showcasing the massive collection of vintage Mötley Crüe tees aka formal attire in hell.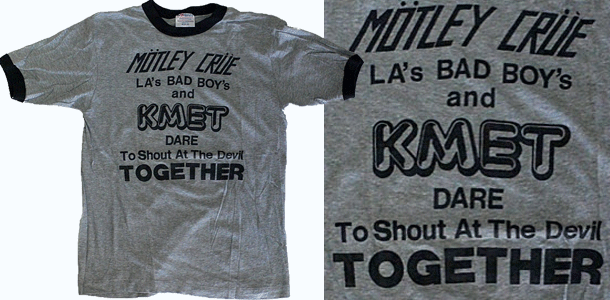 Shirt #12: KMET Promo Ringer T-Shirt
Availability: Check Defunkd's Motley Tees
Album: Shout At The Devil
Date: 1983
Fact: KMET is a legendary defunct LA radio station which broadcast between 1968 and 1987. It has been noted as a a pioneer of "underground" progressive rock format.
Approximate value: $425

Image Courtesy of: recordmecca