10 Tees
10 Rockers in Vintage Band Tees That Aren't Their Own Band
1. Robert Plant in The Runaways T-Shirt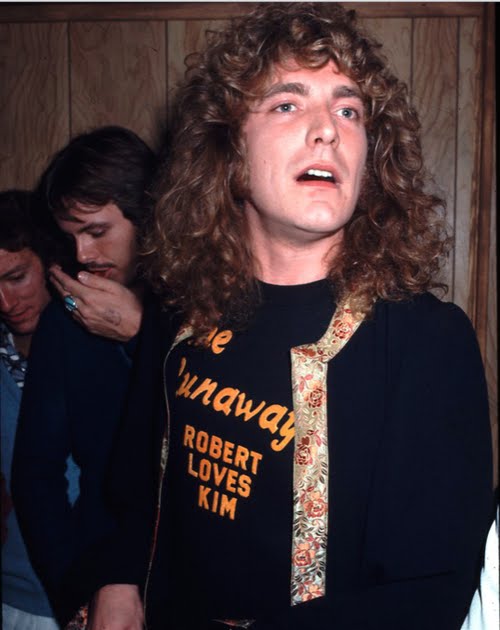 This one-off Runaways tee was given to Plant by photographer Richard Creamer. It all went down in honor of a 1977 concert at the Starwood put on by Kim Fowley. The Holy Grail of vintage Runaways tees. Likelihood of finding this t-shirt at a thrift store = zero.
2. Slash in Led Zeppelin T-Shirt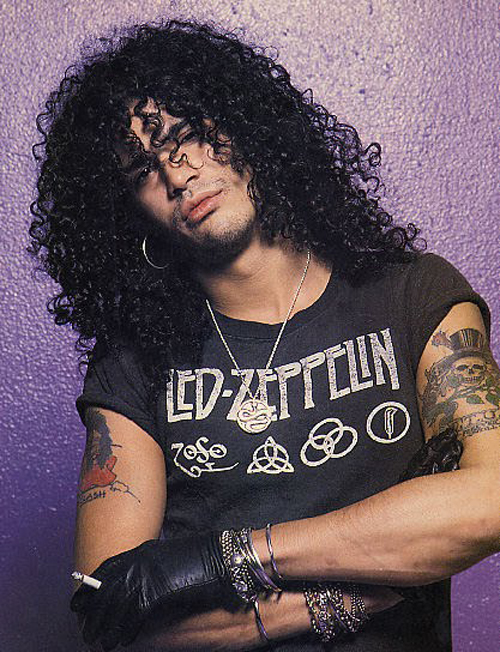 Slash showing respect for Zeppelin 'cause you must knock on heaven's door prior to gaining access its stairway.
3. Nikki Sixx in Guns N Roses T-Shirt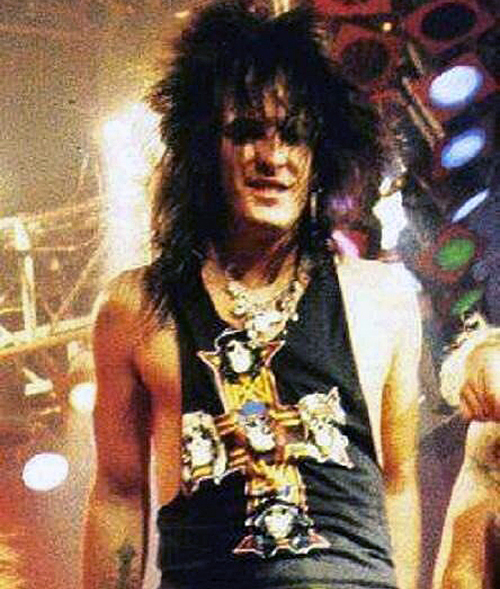 Sixx wore GNR, Axl wore Crue. They lived in the same city, participated in clothing swaps.
4. Debbie Harry in Ramones T-Shirt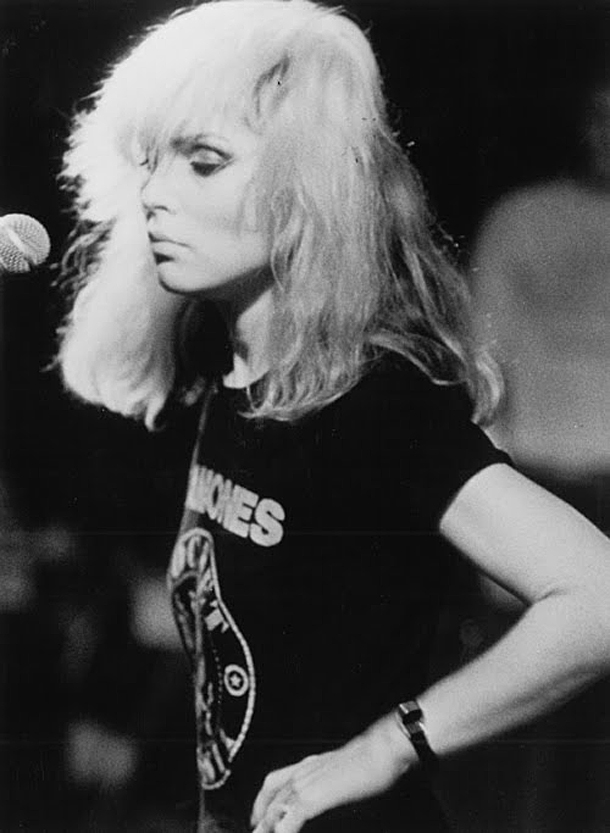 Debbie does a Ramones Rocket to Russia rock tee.
5. Joey Ramone in The Who Kids Are Alright T-Shirt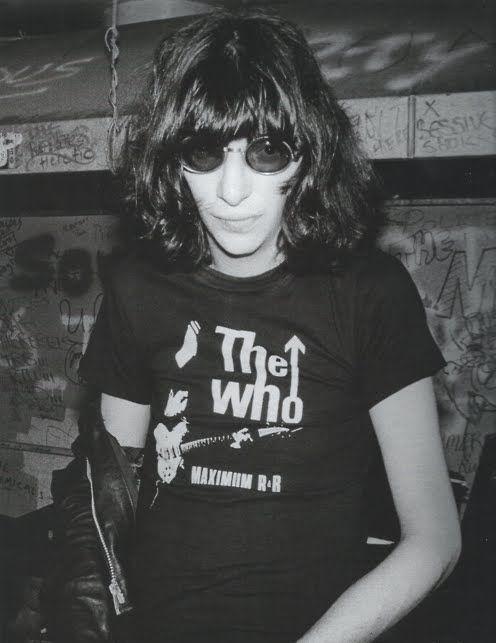 Joey and The Who's Keith Moon were reunited in 2001 and have been rocking the heavens ever since.
6. Lemmy in Ramones Live 1988 T-Shirt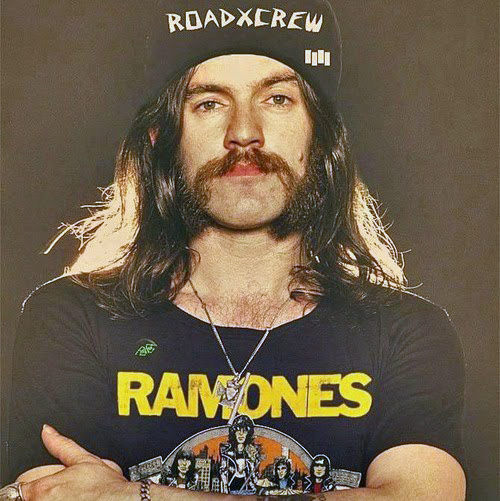 News flash…Lemmy was a handsome dude in the 1980s. Showing respect for Ramones and a bonus Black Flag skate cap.
7. Morrissey in New York Dolls T-Shirt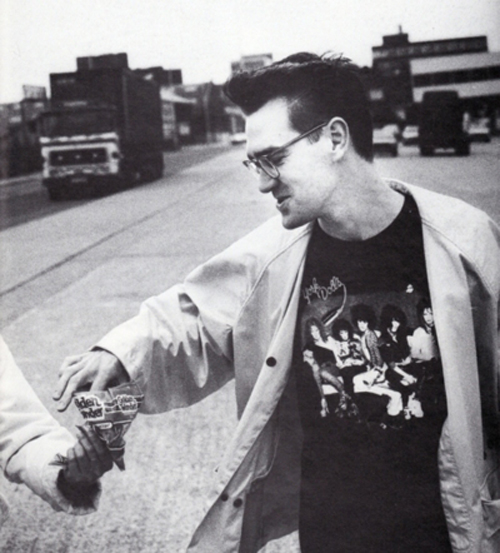 Morrissey would go on to organize a reunion tour for the New York Dolls in 2004.
8. Kurt Cobain in Mudhoney T-Shirt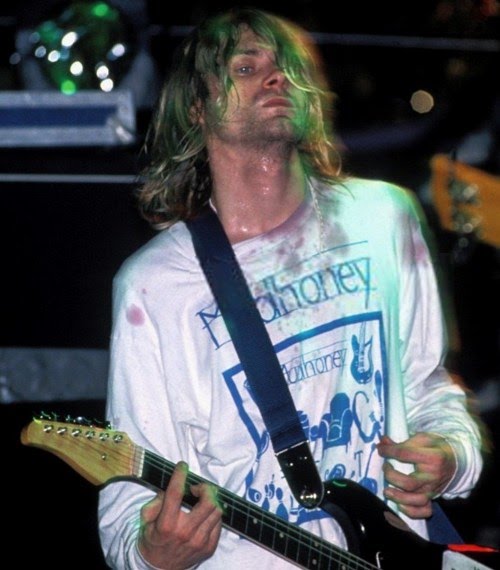 Kurt Cobain credits Mudhoney's Superfuzz Bigmuff as one of the albums most influential to Nirvana's sound.
9. Chris Cornell in Nirvana Vestibule T-Shirt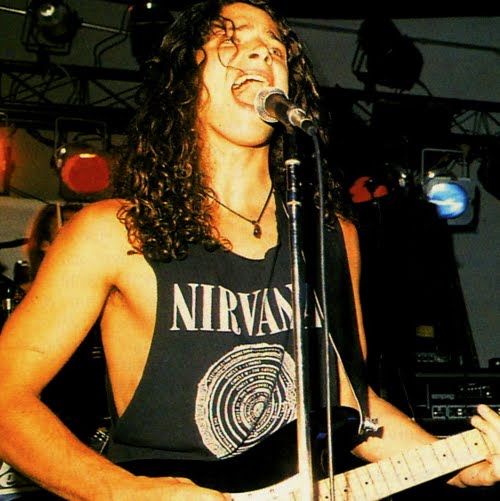 Soundgarden hearts Nirvana.
10. Dave Mustaine in Samhain T-Shirt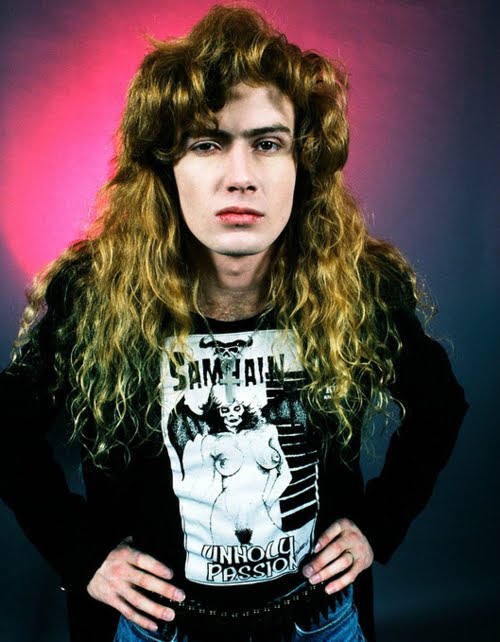 Mustaine in Samhain. Apparently, a poet who didn't even know it.