10 Tees
10 Vintage Rockers in 10 Vintage Band Tees
1. Robert Plant in The Runaways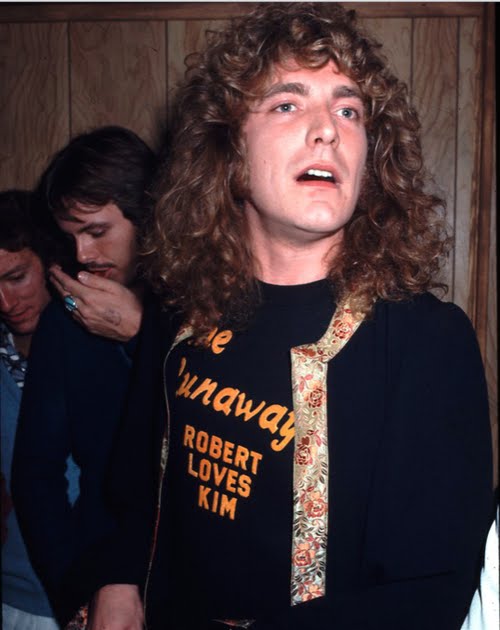 This one-off Runaways tee was given to Plant by photographer Richard Creamer. It all went down in honor of a 1977 concert at the Starwood put on by Kim Fowley. The Holy Grail of vintage Runaways tees. Likelihood of finding this t-shirt at a thrift store = zero.
2. Slash in Led Zeppelin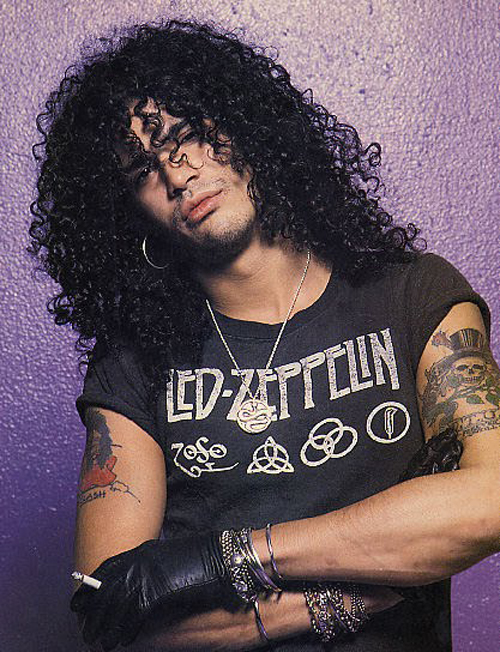 Slash showing respect for Zeppelin 'cause you must knock on heaven's door prior to gaining access its stairway.
3. Nikki Sixx in Guns N Roses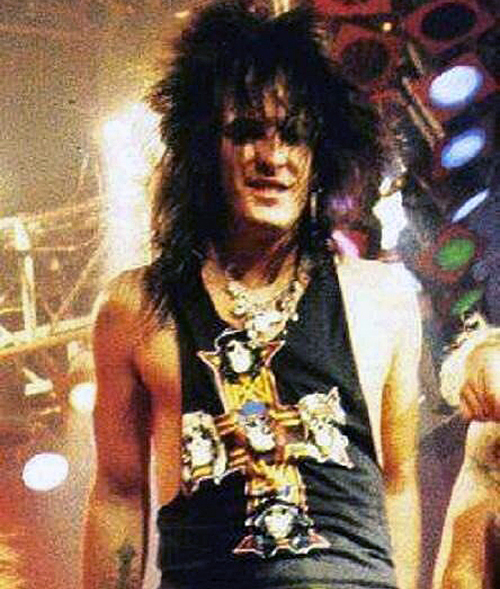 Sixx wore GNR, Axl wore Crue. They lived in the same city, participated in clothing swaps.
4. Debbie Harry in Ramones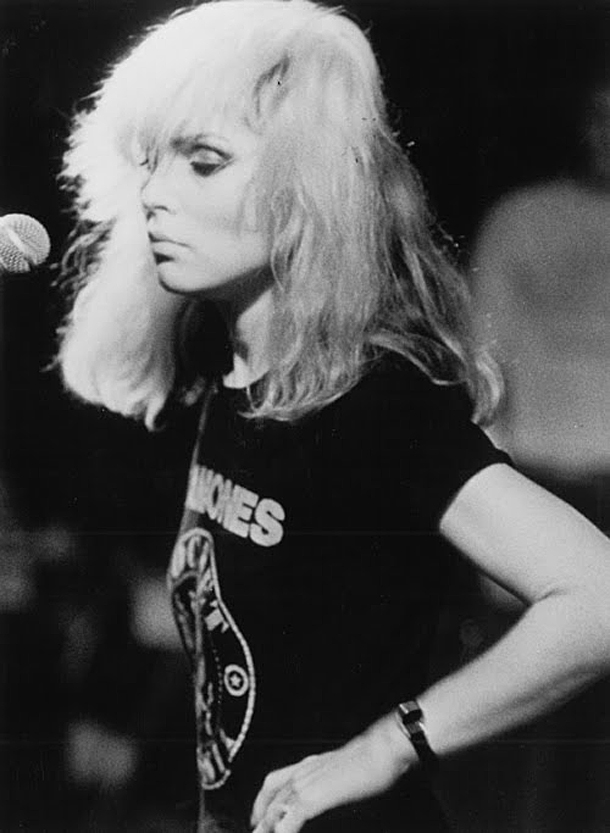 Debbie does a Ramones Rocket to Russia rock tee.
5. Joey Ramone in The Who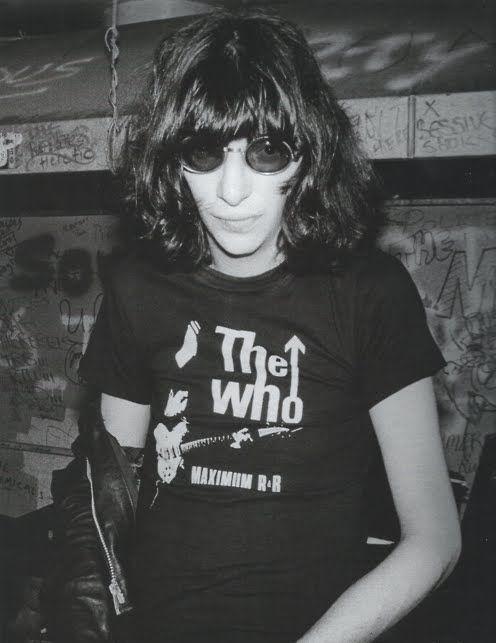 Joey and The Who's Keith Moon were reunited in 2001 and have been rocking the heavens ever since.
6. Lemmy in Ramones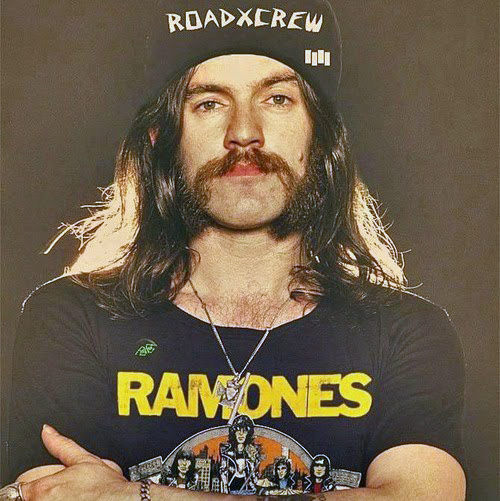 News flash…Lemmy was a handsome dude in the 1980s. Showing respect for Ramones and a bonus Black Flag skate cap.
7. Morrissey in New York Dolls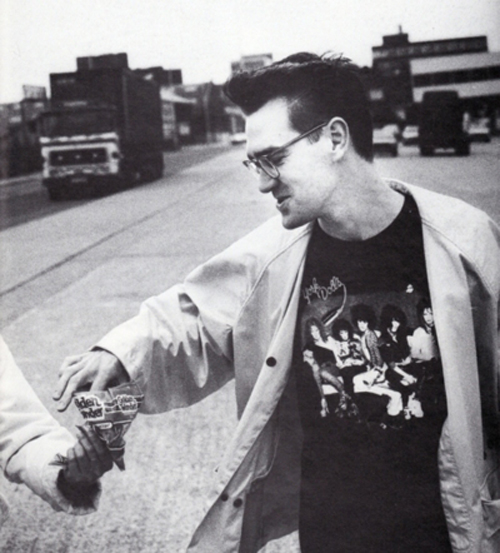 Morrissey would go on to organize a reunion tour for the New York Dolls in 2004.
8. Kurt Cobain in Mudhoney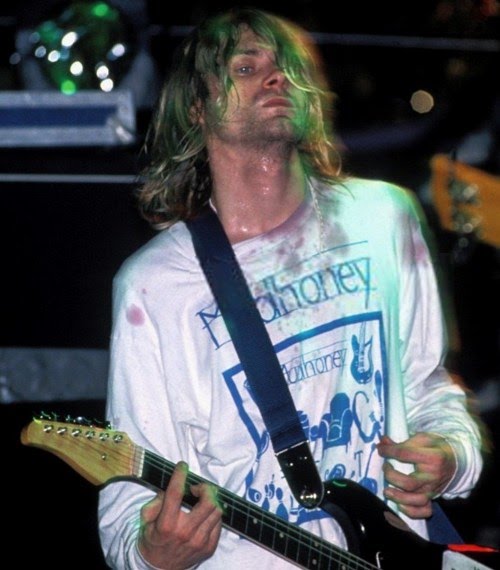 Kurt Cobain credits Mudhoney's Superfuzz Bigmuff as one of the albums most influential to Nirvana's sound.
9. Chris Cornell in Nirvana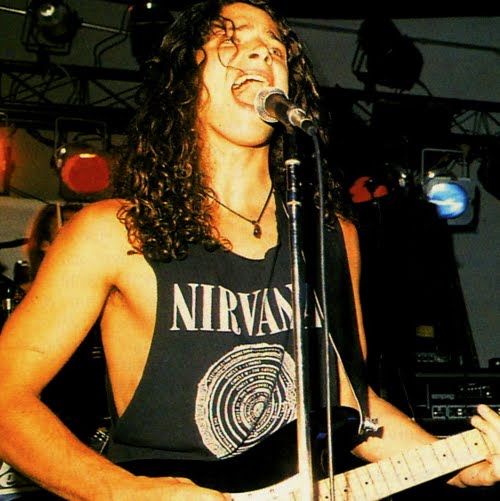 Soundgarden hearts Nirvana.
10. Dave Mustaine in Samhain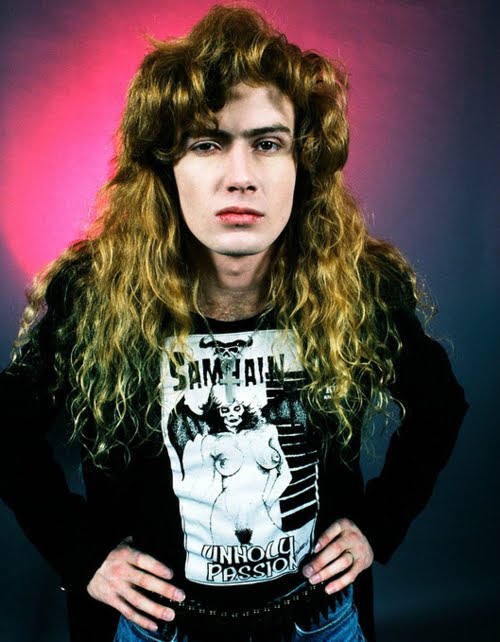 Mustaine in Samhain. Apparently a poet who didn't even know it.