Every few weeks we scour through vintage t-shirt sales across the web and report which relics are fetching top dollar. More reasons to raid your grandpa's closet.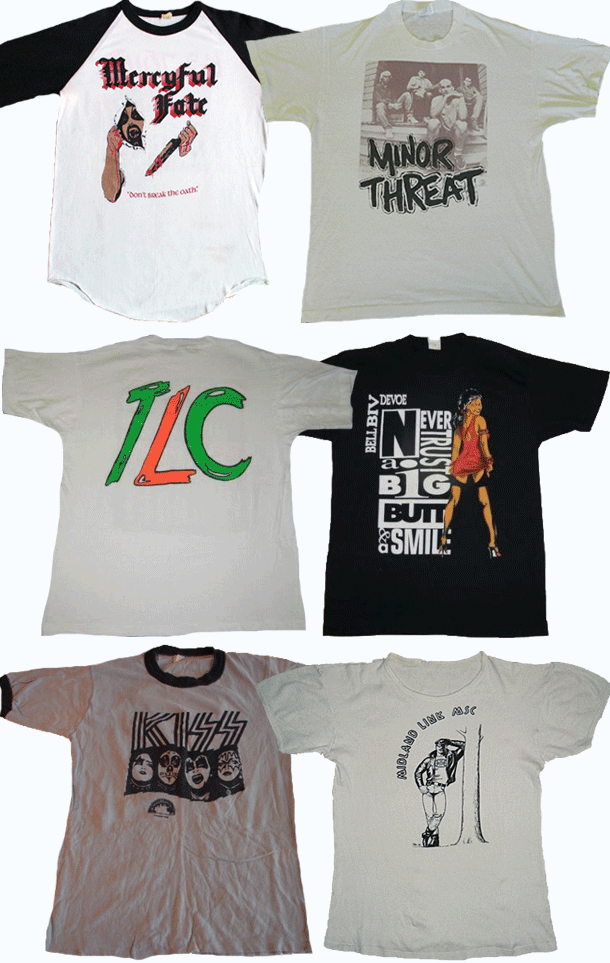 80s vintage Mercyful Fate U.S. Tour jersey sold for $750.00 by silverruins
80s vintage Minor Threat Zed Records tee sold for $649.00 by Stormcrow
80s vintage TLC Tour t-shirt sold for $543.41 by Stormcrow
80s vintage Bell Biv Devoe Poison t-shirt sold for $499.00 Stormcrow
70s vintage KISS Musicland t-shirt sold for $350.00 redding1
80s vintage Midland Link MSC t-shirt sold for $300.00 PuNKrEviVal
View a previous edition where a The Smiths t-shirt fetched top dollar.