Every few weeks we scour through vintage t-shirt sales across the web and report which relics are fetching top dollar. More reasons to raid your grandpa's closet.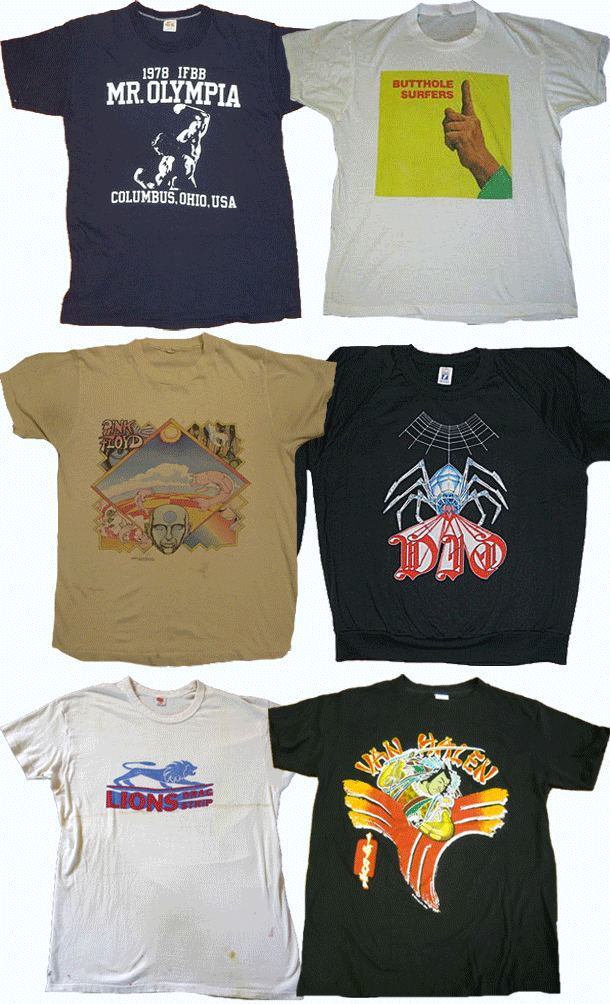 80s vintage Mr. Olmypia Frank Zane t-shirt sold for $500.00 by koshercollectibles
80s vintage Butthole Surfers tee sold for $466.20 by Stormcrow
70s vintage Pink Floyd Animals t-shirt sold for $349.99 by Oldwear
80s vintage DIO sweatshirt sold for $349.00 Stormcrow
60s vintage Lions Drag Strip t-shirt sold for $324.99 grancor
80s vintage Van Halen Samurai t-shirt sold for $279.95 concious-consignment
View a previous edition where a Mercyful Fate t-shirt fetched top dollar.