Every few weeks we scour through vintage t-shirt sales across the web and report which relics are fetching top dollar. More reasons to raid your grandpa's closet.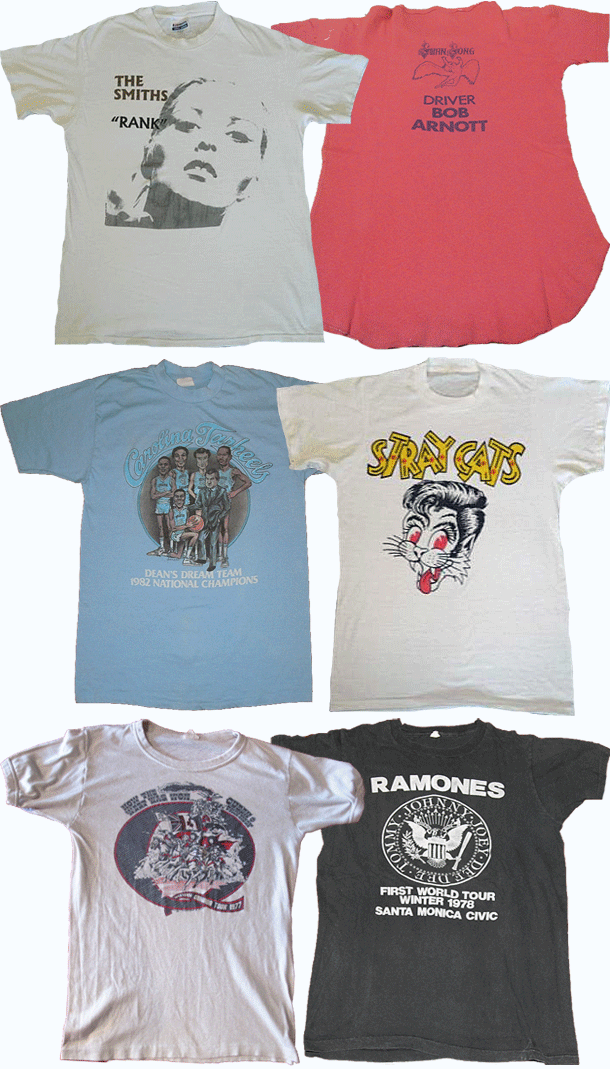 80s vintage The Smiths Rank t-shirt sold for $799.00 by Stormcrow-Vintage
70s vintage Zeppelin Swan Song Racing tee sold for $555.55 by sprinz77
80s vintage Jordan NCAA North Carolina tee sold for $500.00 by koshercolletibles
80s vintage Stray Cats t-shirt sold for $399.00 Stormcrow-Vintage
70s vintage Queen & Thin Lizzy tee sold for $350.00 thejollyllama
70s vintage Ramones First World Tour tee sold for $350.00 ddra2128
View a previous edition where a Saint Vitus t-shirt fetched top dollar.