Bootlegs
When It Comes to Vintage Rap Tee Bootlegs Bay Club Is Tops
The origin story behind Bay Club is currently a mystery, although we are following a few leads to get the full story. If you happen to have worked for Bay Club, please get in touch with us.
In the meantime, here's what we know.
Bay Club-tagged vintage 1990s t-shirts are extremely valuable in today's market. They typically feature hip-hop culture-related prints with a "Rap Tee" style of design.
What is Rap Tee Style?
Rap tee style can be described as a collage of imagery layered on a background, typically featuring numerous faces. The fonts are typically outlined in white, with a color inside that often has a shading effect on it. Generally, the tees have a wide variety of colors.
This style is often used to describe non-hip hop t-shirts, that aren't technically Rap Tees – like Tiger Woods or even the Back Street Boys.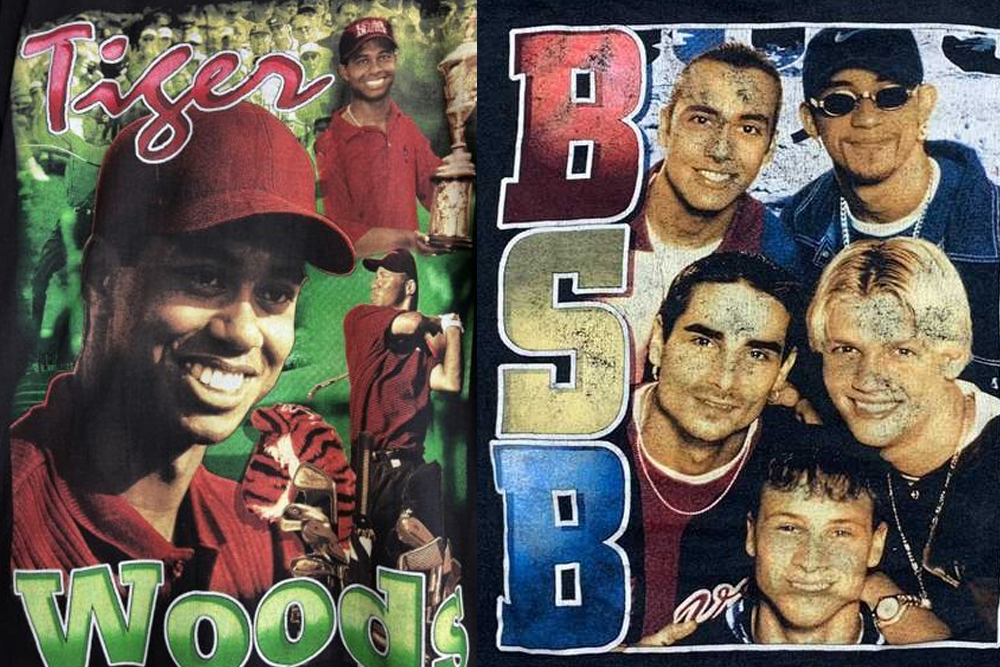 And of course, they are bootlegs, unlicensed merch.
Bay Club Tag History
Some believe that Bay Club is similar to Resurreccion bootleg brand from Mexico. But was Bay Club branding its products, rather than just using generic blanks? That seems like a risky proposition given it was USA based, where enforcing trademarks and copyright laws are serious business. Typically homegrown t-shirt bootleggers wouldn't have information on the tag that would allow for them to be identified. They try their hardest to fly under the radar.

Others have told us that the Bay Club blank existed well before it became synonymous with rap tees, and the Bay Club t-shirt was just their go-to blank.
But what can we figure out about Bay Club without actually speaking to anyone involved in the t-shirt operation? (We're working on that too!)
I used the RN database and entered the 75709 number listed on the tag and got the following result.
EASTMAN TRADING, INC.
61 UNIVERSITY STREET
Eastman Trading Inc. was situated in San Francisco, hence the "Bay" part of the name.
Using Google Street View, we'd expect to see an office building or possibly a warehouse.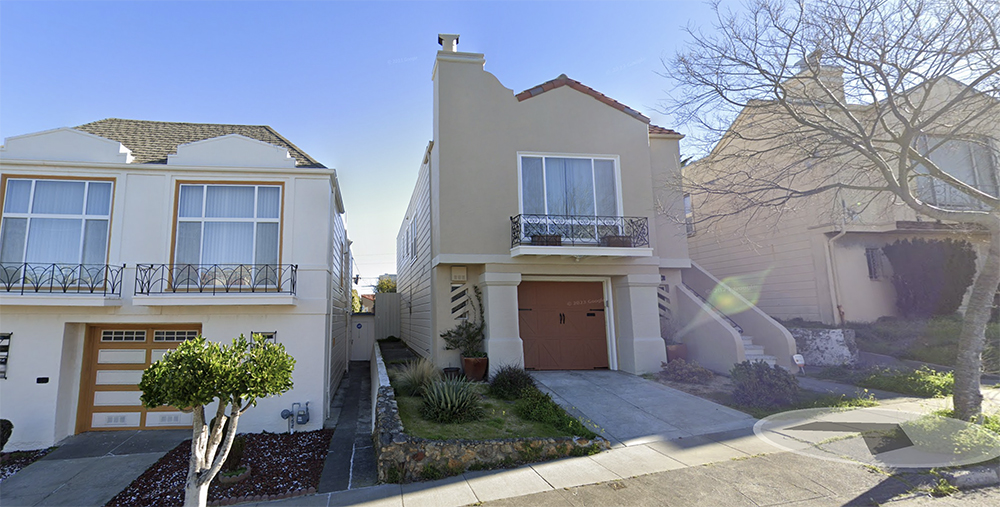 Yet, it appears to be home, in a clearly residential neighborhood.
Searches into Eastman Trading Inc. don't bring back much. Details about the company are scarce but it's connected to Zhong Xia Yang, who is listed as the president. It seems as though the company folded sometime in the early aughts.
Then using the RN Calculator we can determine an estimate of when the RN number was registered.
1983. 
That estimate lends to the theory that Bay Club was a brand all on its own, prior to the 90s bootleg era.
Vintage Bay Club T-Shirt Tags
These tags are also known to fade and fray after several washes.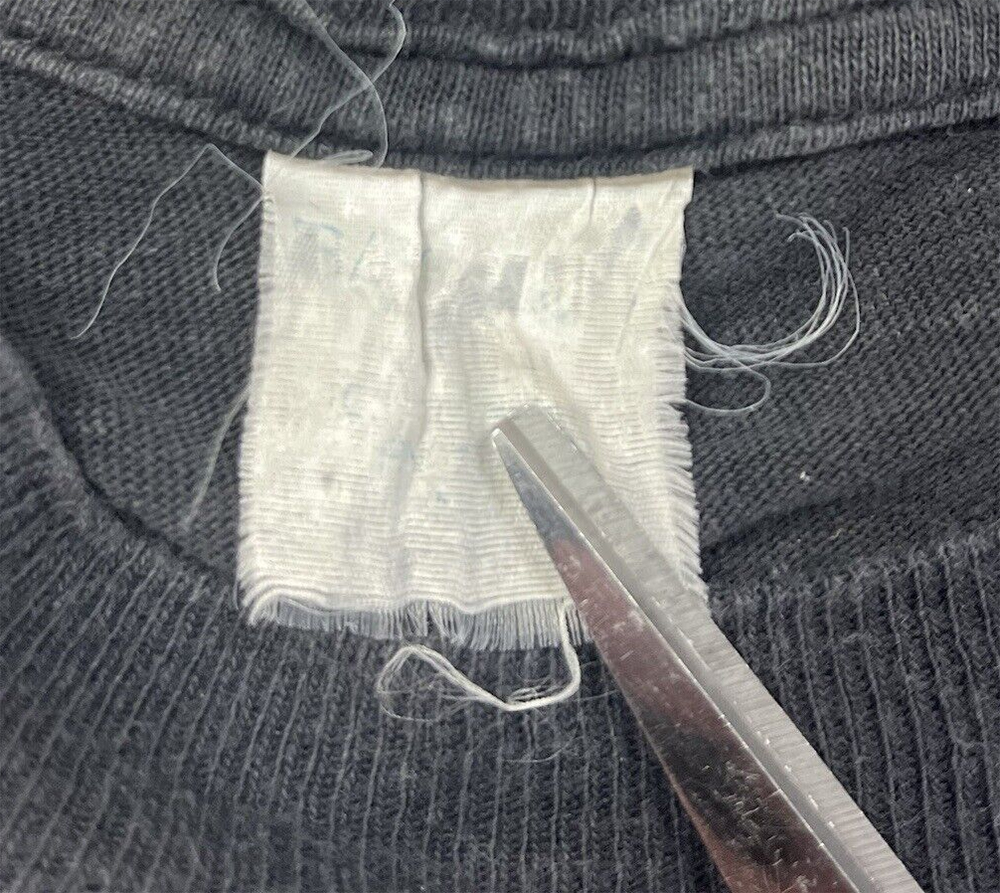 There is also a lessor-seen version of this tag with an additional seashell design on the tag.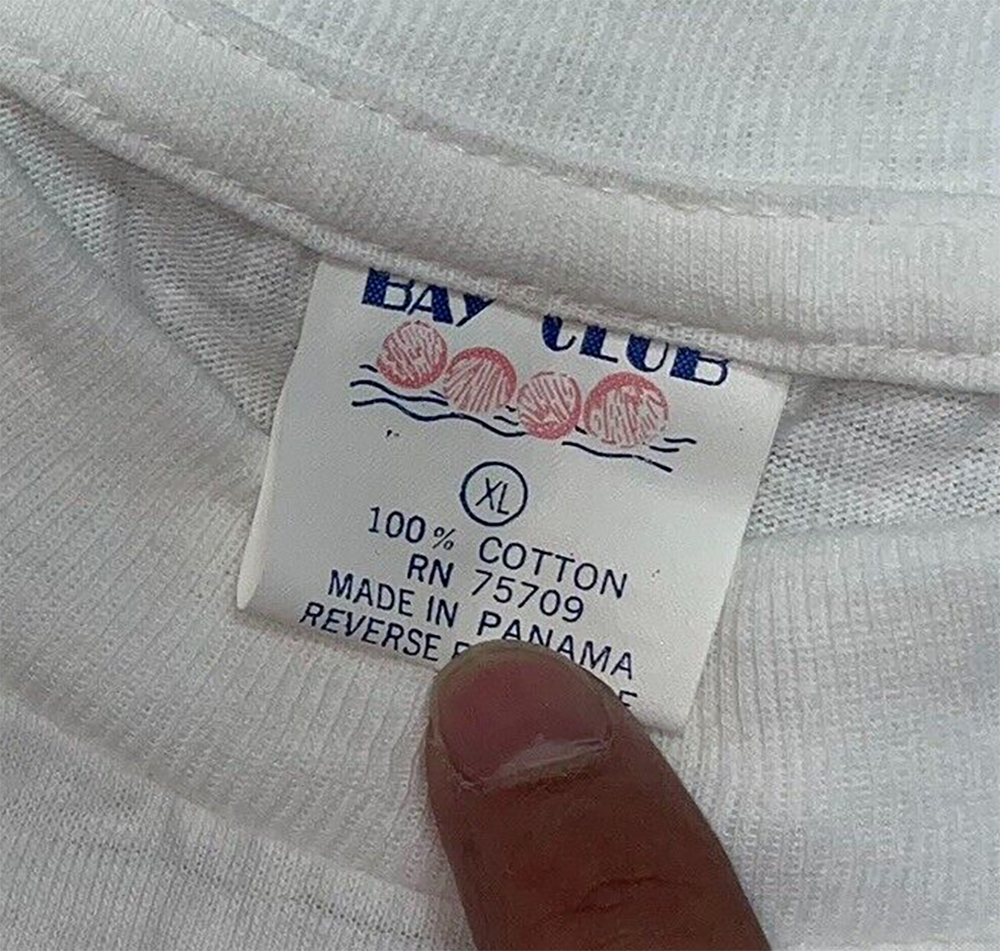 The below sweatshirt tag has a very basic design and a different RN. Based on their RNs, they are attributed to different corporations, but both are based in California and registered in cities only 30 mins apart. Both also deal in hip-hop culture-related prints. And coincidentally, both were made in Panama. Based on the RNs, the sweatshirt version came later.
The other interesting thing to note – the above Bay Club sweatshirt tag shares the same RN number with another t-shirt tag called "TOP".
Both are registered to TOP TREND INC. And the same rap tee-style prints have appeared on both Bay Club and Top.
Vintage Top T-Shirt Tags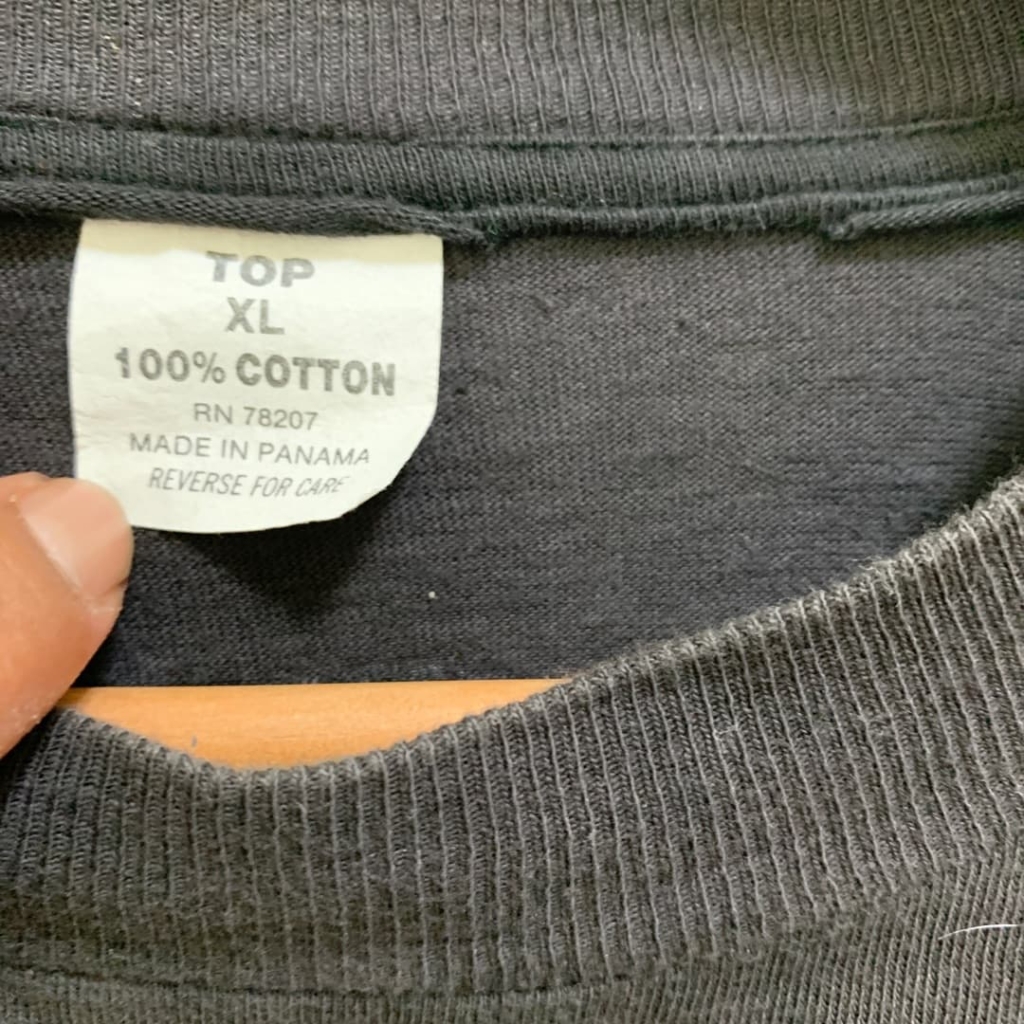 But wait, here's a Top tag using the same seashells that were used on the earlier Bay Club tag. At this point, it's probably safe to assume that Bay Club is definitely connected to Top somehow.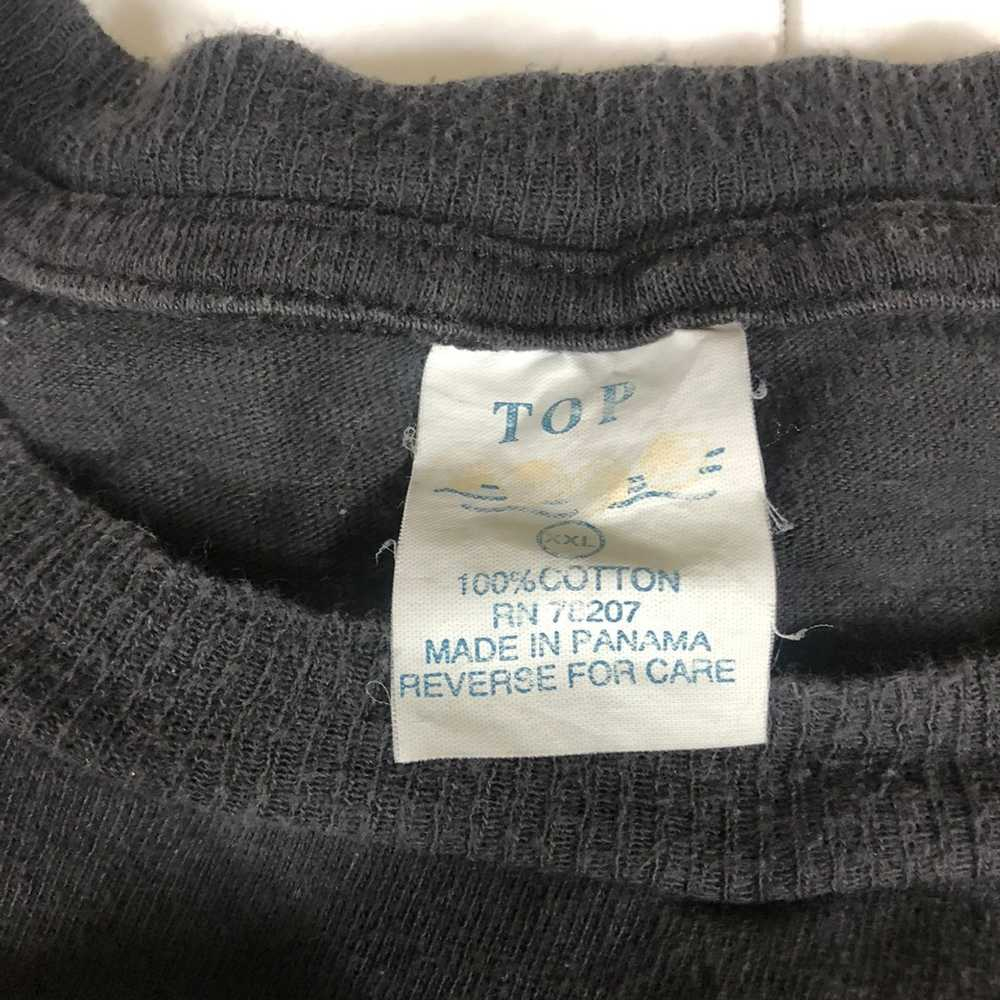 What's the Significance of Made in Panama?
We currently have no explanation for that, but it definitely adds to the mystery.
Bootleg, Bootleg Bay Club T-Shirts
Beware, counterfeiters are aware of the hefty prices Bay Club tagged t-shirts have fetched and have already reproduced them.
We've got an example of a fake Bay Club tag here.
If you happen to have worked for Bay Club, please get in touch with us.
Developing…