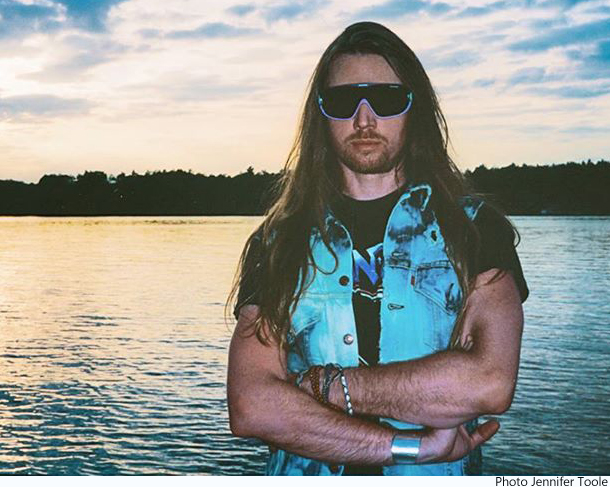 From time to time I track down some of the world's most notable vintage t-shirt collectors for an interview. I've always wanted to go local and feature Toronto's vintage tee ambassador; it was just a matter of figuring out who that was. Since the early '00s, I'd heard whispers about this guy people referred to as, "rocker Dave," who is a bit of a local celebrity. I'd seen pictures of him floating around online (like the one above) and spotted him chatting up ladies and gents on Queen Street West a few times. A couple of years ago he was DJing a New Year's party I was at – using vinyl, of course. I thought about pulling him aside to chat about tees, but the nerd doesn't talk to the coolest kid in school. Besides, what would I say? "Hey man, nice t-shirt!"? He'd probably atomic wedgie me.
Well, now, for the sake of a Defunkd feature, I finally had a valid excuse to talk to him. So I mustered up the courage to approach him… and sent him a message on Facebook. I noticed we had lots of mutual friends – maybe that would give me an in. Actually, not really; Dave knows everyone. If you live in Toronto and aren't friends with Dave on Facebook, (or at least friends with someone who is friends with Dave) your social life is probably pretty dismal.
All this gushing over Dave has a point. He may be one of Toronto's coolest cats, but now he's also one of the city's most courageous.

Dave warmly accepted my proposal to showcase his vintage tee collection. He even invited me over to his sweet digs on Queen Street West. Turns out he lives above a vintage clothing store. And you thought the Fonz was cool for living above the Cunningham's garage? Dave welcomed me in, cracked open a couple of Löwenbräu tallboys and began showing me rack after rack of tees in his closet. There were hundreds. His collection was heavy on obscure rock tees featuring bands whose history he could recall in an instant. Then I spotted a jean vest in another part of the closet. It looked like one of those battle jackets that hardcore metal-heads wore in the '80s. All I could see were the edges of a few patches, some metal studs and spikes. Dave ignored me when I pointed to it and tried to distract me with a rare Police Synchronicity jersey. I pressed him about the jacket and then it became obvious he was purposely trying to avoid it.
"Well, I guess now is as good a time as any," Dave said with a sigh.
He reached deep into the back of his closet and pulled out the vest. I was correct: it was a battle jacket. But there was not a single metal band patch to be found.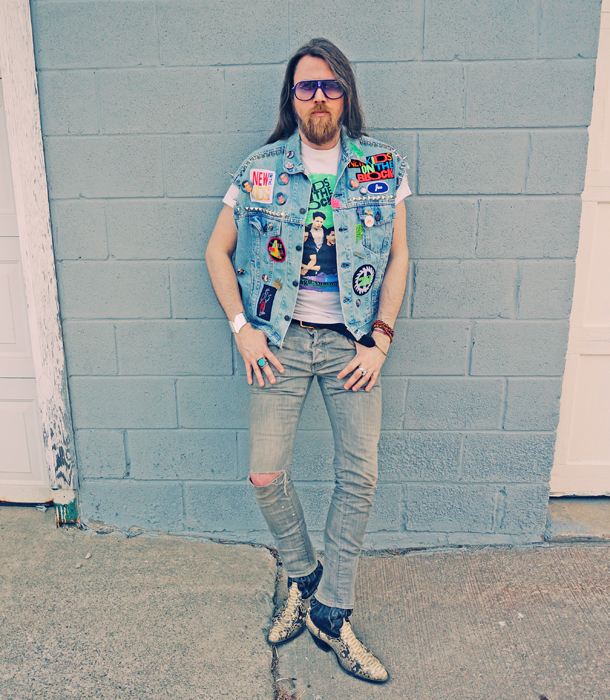 "I'm a block-head," Dave confessed. "It's pretty much a secret I've been keeping since the late '80s. The only people who know about this are the other members of the Toronto group, and now, you. My brother doesn't even know. It's called TAMNKF (Toronto Adult Male New Kids Fans). We meet secretly once a month."
I had so many questions, but thought it was best to just listen as he poured his heart out.
"Hey man, there's been so many great stories of acceptance and compassion in the world lately – it's time I quit hiding this," he confessed. "I have always been deathly afraid of this secret getting out and ruining my reputation. I'm supposed to be the vintage rock guy. And I am. I've basically modeled my life after David Lee Roth. But there's another side to me. What would people think if they found out I love Joseph McIntyre? And not in a gay way. I just think he's a super talented artist."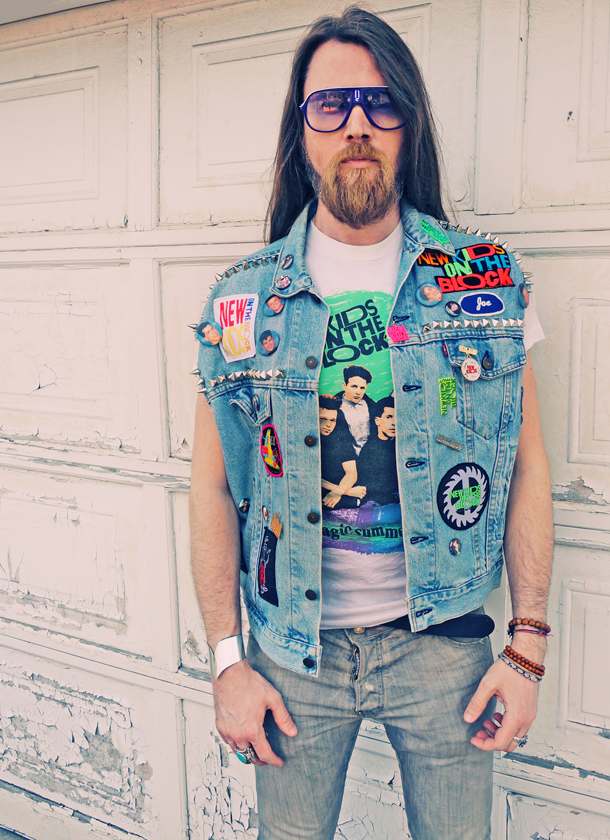 Dave continued with his revelation.
"The world has embraced Bronies* with open arms. So what's wrong with a little love of the NKTOB? My Little Pony is a children's cartoon about magical horses. If people can accept Bronies, then they can accept fans of the best boy band of all time, no matter what demographic they're in."
(*If you don't know, Bronies are adult male fans of My Little Pony. In recent years, their fandom is no longer considered clandestine.)
Kutten, or battle jackets, are representative of a fan's tour of duty, if you will. Each patch is a badge of honor representing a concert they attended, each button symbolic of something personal to the wearer. Dave's vest was no exception. He was most proud of the Boston concert patch.
"Hands-down, the best show," he said. "To see the boys in their hometown at the height of their popularity was mind-blowing. It was hard to hear them over all the screaming girls. I can only imagine that's what it must have been like at a Beatles' concert."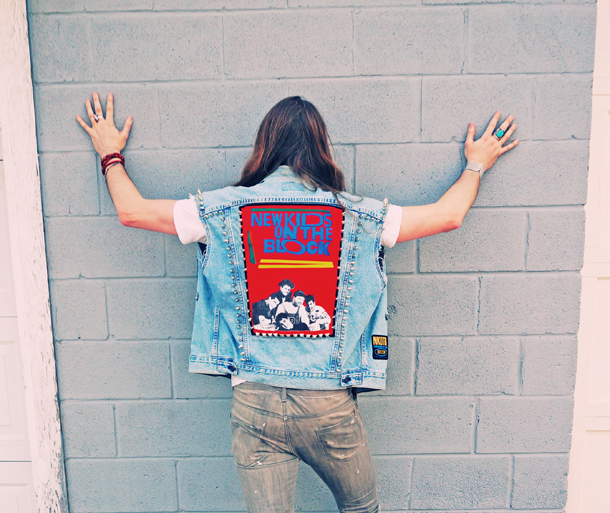 Several tallboys later, Dave asked if I would be interested in shifting the focus of the article and making it a coming-out of sorts.
"I'm in my 40s, so it's time to find out which out of my 5000 friends on Facebook are actually close friends," he said confidently. "Maybe my story will inspire others to open up about who they really are."
It was as though a huge weight had been lifted from his shoulders and Dave mentally ushered in a new phase of his life. He went back into the closet and pulled out a small box of vinyl. In it, he claimed, was a test pressing of Hangin' Tough. "NKOTB's masterpiece, like Led Zeppelin IV," he said. He gently placed it on his record player, yanked the plug on a pair of massive 1970s headphones, jacked the volume, closed his eyes and started grooving.
That was my cue to leave and let him enjoy his moment.
Best wishes, Dave. And please remember to take things step by step.