News
Take Our Survey for a Chance To Win a Vintage Tee or 1 of 50 Gift Cards
The year is 2022 and we need answers to some age-old questions about vintage t-shirts.
Defunkd and Citees have teamed up to go inside the minds of vintage t-shirt heads.
It's about time we came to our census.
What's the actual definition of a true "vintage t-shirt" and "grail"?

Can dry rot be cured?
What's the best stain remover?
What's the most liked vintage t-shirt tag?
Are modern-printed original design vintage-inspired bootlegs accepted by the community?
If you've ever wondered the answers to these and many other t-shirt related questions, well, we have the perfect survey for you.
Complete it and you'll be entered for a chance to win one of two vintage t-shirts or one of 50 Starbucks gift cards.
Here's How it Works:
Take 5 minutes to complete the questions on our survey here.
Make sure to submit it before January 31st at 11:59 EST.
If you're one of the randomly selected winners of the 52 available prizes, we'll notify you via email in the first week of February.
Prize Details:
2002 The Eminem Show Tour T-Shirt (Qty: 1)
Size: L
21″ Pit to Pit
30″ Collar to Hem (Length)
Condition: Excellent
1997 Space Jam Taz Warner Bros T-Shirt (Qty: 1)
Size: L
21″' Pit to Pit
27″' Collar to Hem (Length)
Condition: Excellent, some fade, tiny hole lower front, 1/2″ seam separation under the arm.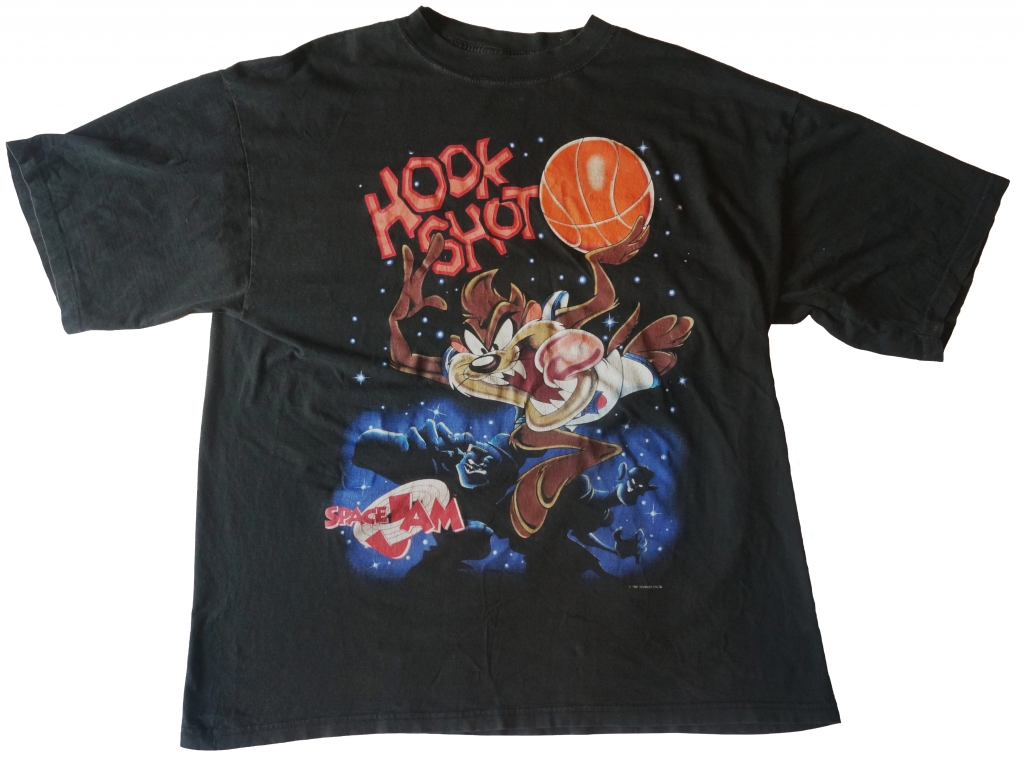 $5 Starbucks Digital Gift Card (Qty: 50)

So what are you waiting for? Take the survey right here.
And may the odds be ever in your favor.