10 Tees
10 Vintage Badass Bootleg Black Bart Tees
Vintage Bootleg Simpsons tees have become quite a hot commodity in recent years. This list was inspired by the cool cats over at Bootleg Bart on Facebook, photos compliments of them and their community.
1. You Can't Touch This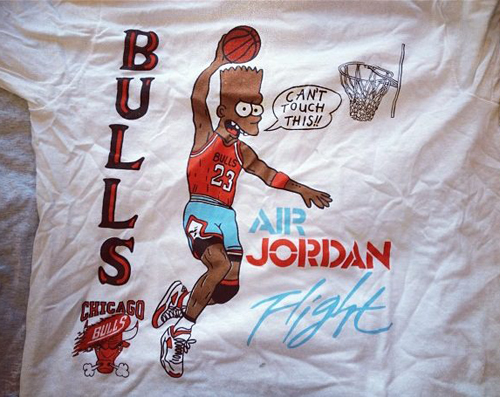 This one's a triple slam dunk in the trademark infringement department. Sure to piss off Nike/Jordan, The Bulls and The Simpsons. Throw some MC Hammer lyrics in for good measure.
2. "Say No to Drugs"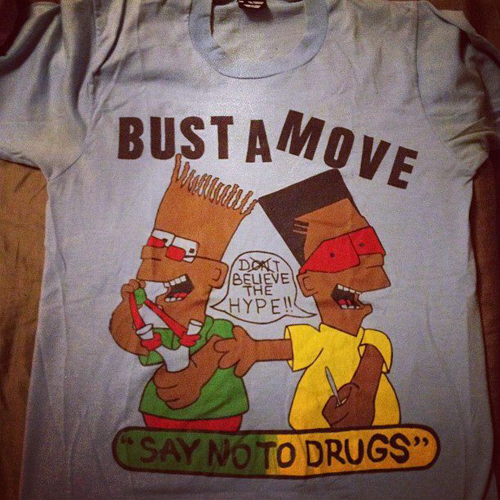 Bootleggers with a conscience? Or do the quotes make it tongue-in-cheek? We're not fully sure what's going on in this mish-mash of messages.
3. Black With Attitude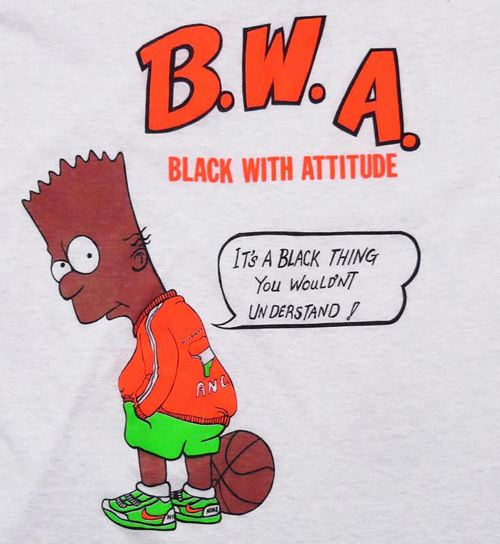 We suppose this is a little more PC than NWA. But what we really don't understand are those little hairs over Bart's ear?
4. Teenage Mutant Ninja Bart
They infringed on two copyrights, but then decided to spell "cowabunga" with a 'K' just to be safe.

5. Rude Bart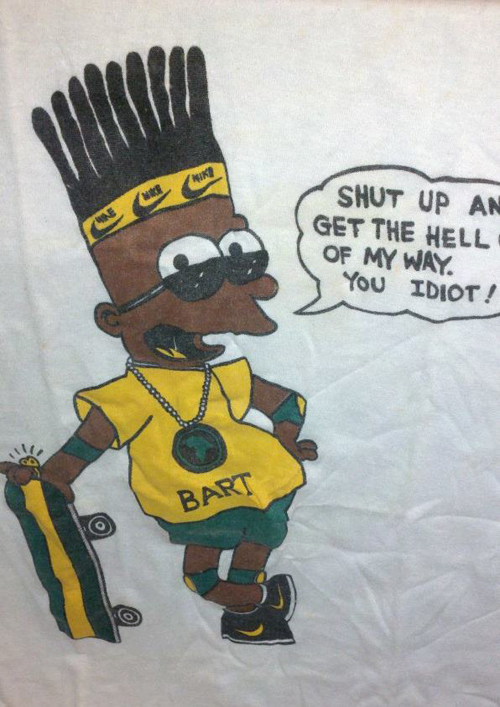 Definitely puts the Rude in Rude Boy.
6. Reggae Simpsons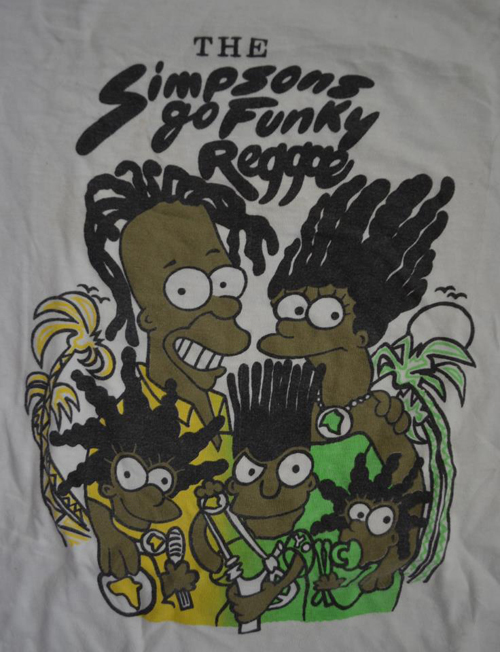 Family portrait.
7. He's the Mandela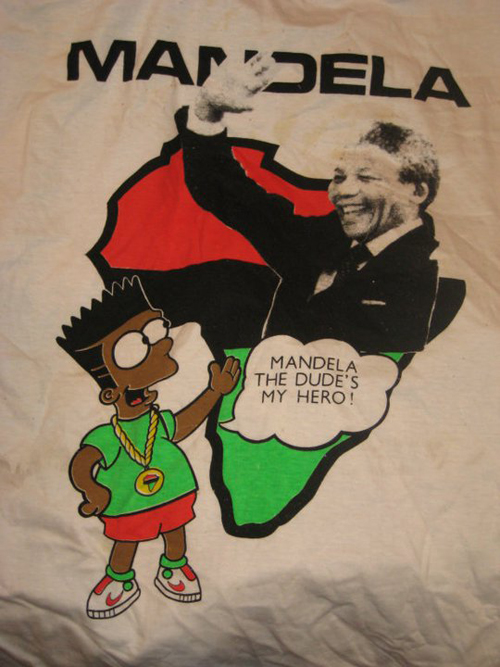 Due to Mandela being a politician it might actually be legal to use his image on a t-shirt.
8. Bart Got Back
Bart was into big butts and came clean about it well before Sir Mix-a-Lot did. The quotes are compliments of LL Cool J and Special Ed.
9. Raiders of the Bart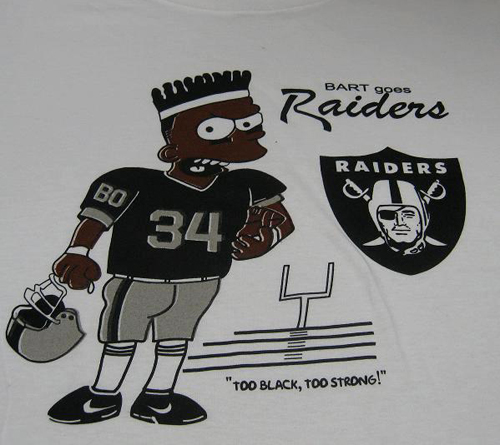 Bo Knows Bootlegs.
10. M.C. Bart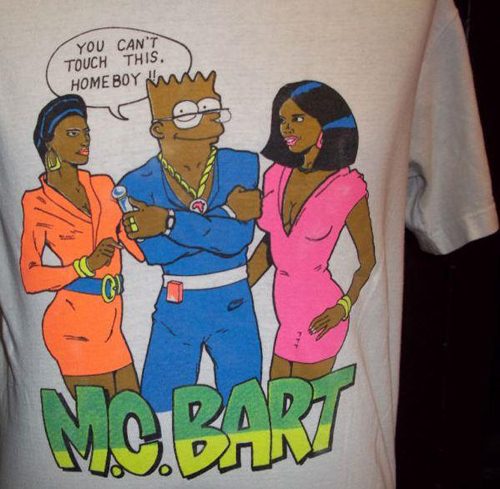 Please copyright lawyers, don't hurt 'em!
Check out Defunkd's selection of Simpsons tees.