Every few weeks we scour through vintage t-shirt sales across the web and report which relics are fetching top dollar. More reasons to raid your grandpa's closet.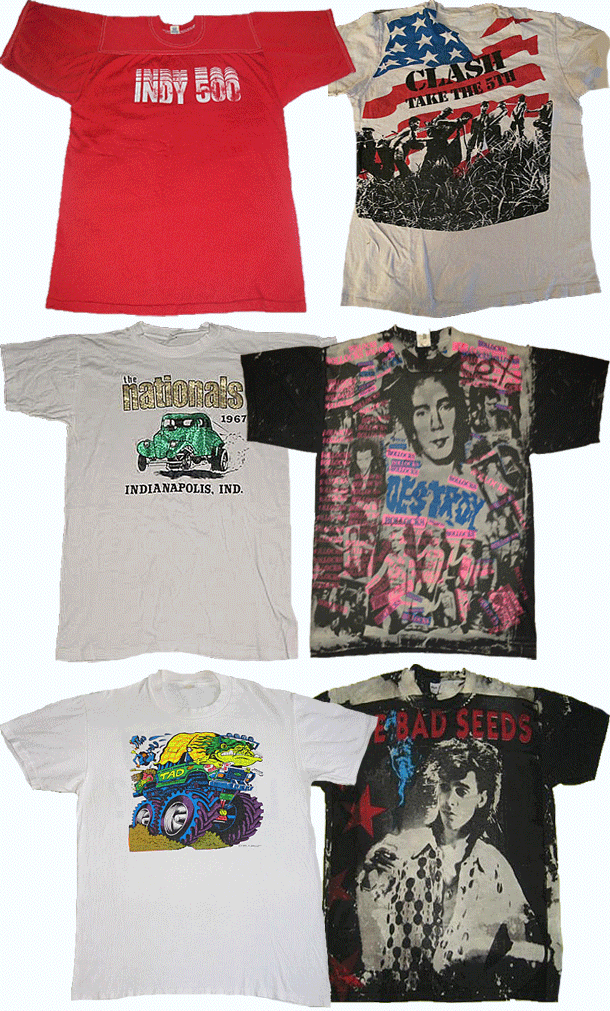 80s vintage Indy 500 seen in Fight Club tee sold for $1750.75 by vintage-rain
80s vintage The Clash Take the 5th t-shirt sold for $461.99 by rsinclai
60s vintage 1967 Nationals Indiana t-shirt sold for $338.33 by clydedudlee
80s vintage Sex Pistols Mosquito Head t-shirt sold for $300.00 PuNKrEviVal
80s vintage TAD t-shirt sold for $300.00 silverruins
80s vintage Nick Cave Bad Seeds t-shirt sold for $296.01 Stormcrow-Vintage
View a previous edition where a Sunbury t-shirt fetched top dollar.
Jimmy founded Defunkd in 2004 when he started selling vintage t-shirts online. 20 years of experience later and he hasn't looked back since. Actually, he looks back all the time given he's a sucker for nostalgia. For more, check the history of Defunkd and Jimmy's Expertise.