Every few weeks we scour through vintage t-shirt sales across the web and report which relics are fetching top dollar. More reasons to raid your grandpa's closet.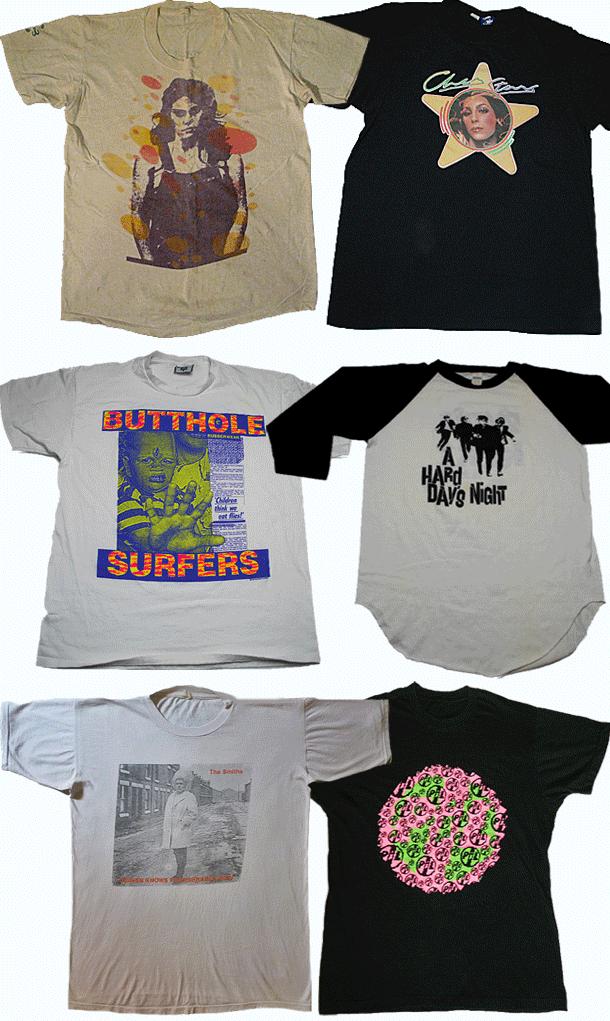 80s vintage Sonic Youth Banned Photo tee sold for $390.00 by tigercub_rub
70s vintage Cher Stars longsleeve t-shirt sold for $300.00 by WyCo_Vintage
80s vintage Butthole Surfers Rubberwear tee sold for $300.00 by WyCo_Vintage
70s vintage The Beatles Hard Days Night jersey sold for $300.00 WyCo_Vintage
80s vintage The Smiths Heaven Know tee sold for $300.00 malayavintagejunkie
80s vintage PIL 9 Promo t-shirt sold for $249.00 Stormcrow-Vintage
View a previous edition where a Indy 500 t-shirt fetched top dollar.
Jimmy founded Defunkd in 2004 when he started selling vintage t-shirts online. 20 years of experience later and he hasn't looked back since. Actually, he looks back all the time given he's a sucker for nostalgia. For more, check the history of Defunkd and Jimmy's Expertise.