Brands
The History and Timeline of the Wild OATS T-Shirt Tag: 1981-1999
1981-1989
Ocean Atlantic Textile Screen-Printing Inc., known as OATS or Wild OATS, Was founded in 1981 by Jerry Klause in Ocean City, New Jersey. Klause got his start on the Atlantic City Boardwalk creating t-shirts mostly for local casinos. During this time it was rare to see an OATS tag on an OATS t-shirt but when present they were 50/50 poly-cotton.
More often, Oats would use other blanks like Spring Ford, Ched, and Signal – but their shirts could be identified by their logo and date printed below the design.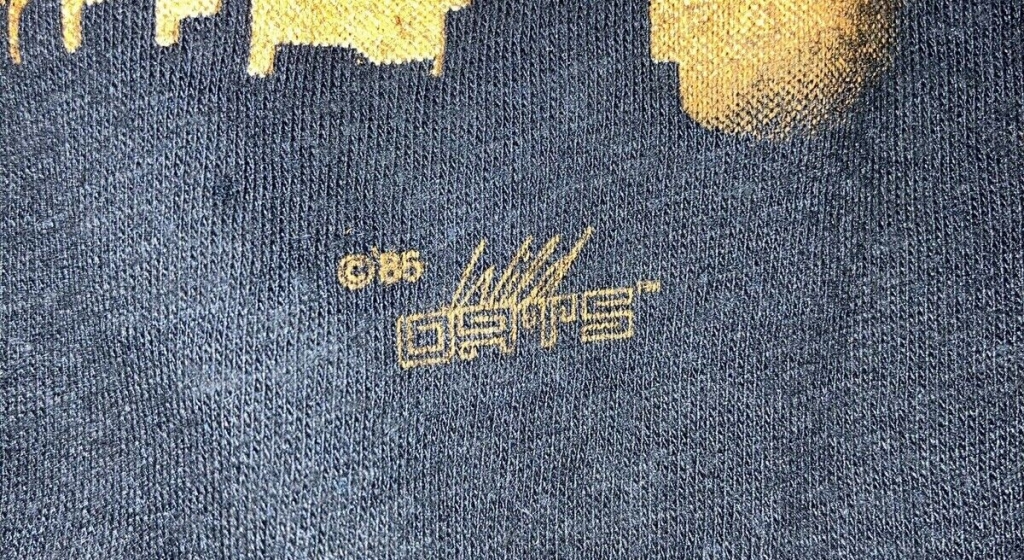 1990-1999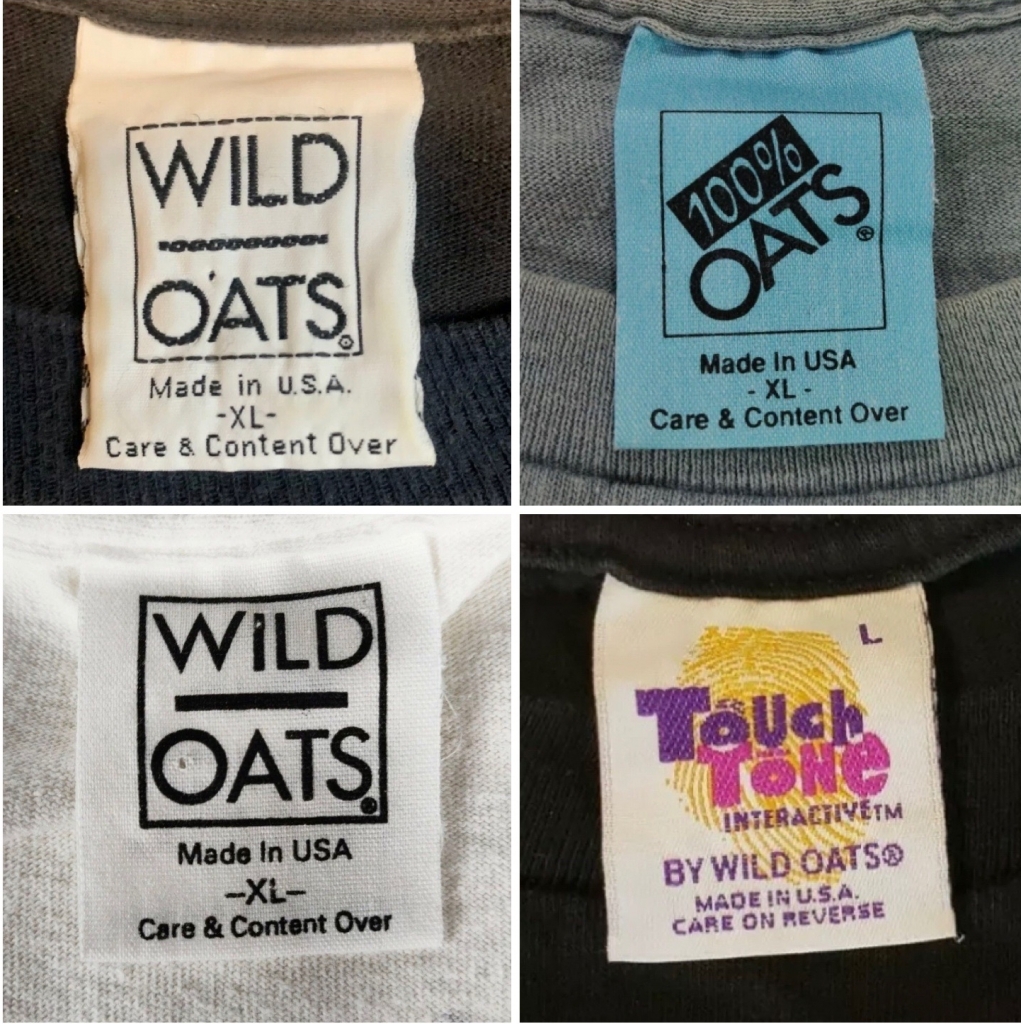 1990 is when we first started seeing the white tag that became synonymous with the brand. It appears as though all of these tags represented 100% cotton blends. Variations of this tag would be used until the end. Klause's big break was when Brockum tapped OATS to be their screen-printer. For more on this period, I spoke with former OATS employee Brett W.
"OATS was one of the largest volume screen printers in the country, so we were able to keep up with whatever Brockum threw at us. OATS did contract printing but also went after some licenses. When I first started they were doing wrestling, the Simpsons and Pushead. They also did some generic stuff for Earth Day, surf wear, etc. They also got into designing and printing for Looney Tunes and printing kids Disney apparel through a company called Fun Stuff. Mostly 101 Dalmations and Little Mermaid from what I remember."
In 1996 Wild OATS came out with the Touch Tone (Talking) Tees. For anyone not familiar, these were t-shirts that would make sounds if you would touch them in a certain spot. Unfortunately, these didn't sell well and would spell the beginning of the end for Ocean Atlantic Textile Screen-Printing Inc. Here's former OATS employee Joe Doria with more:
"During this time we also did huge business with Budweiser, WWF, MTV, Celebrity Death Match,  Austin Powers and South Park. When Brockum split up, OATS continued to print rock and roll shirts for FEA merchandising as well as Anthill trading who sprang from the break up of Brockum.  Tect Inc was the company that made our t-shirts, I initially helped staff and train the art department for that company and then in the end we were absorbed by them.  In 2001 Tect went belly up. Jerry opened up an ice cream stand with his son (Peace Pie) and was doing music at Bubba, I don't think it was Gump but a seafood restaurant in Cape May, NJ."
Check out more examples of Wild Oats Tags.