Brands
The History and Timeline of Tee Jays Tag: 1976-2002
For this installment, we're back in Florence, AL for Tee Jays. Founded in 1976 by Terry Wylie and Jim Morris (T+J), Tee Jays started as a screen printing company with 8 employees but quickly expanded to a vertical operation with over 4,000 employees and 19 production plants.
1976-1985
We begin to see various forms of the Tee Jay brand, including Hef-T and Selec-T. 
1986-1990
Late 1985 is when their new logo is introduced.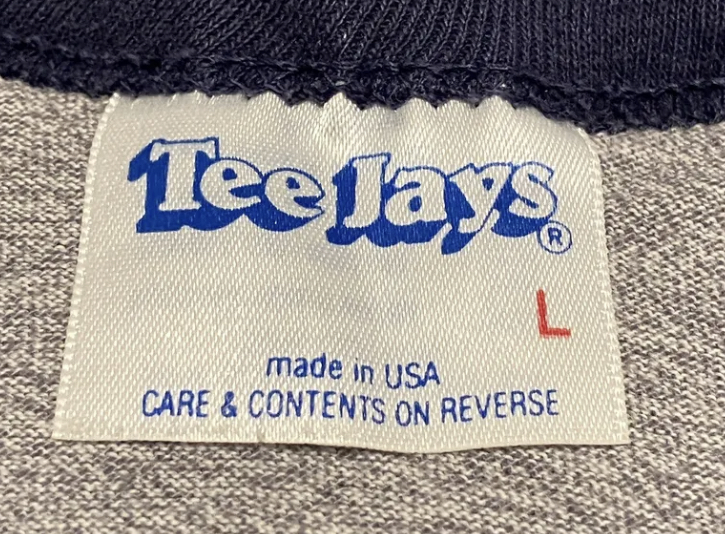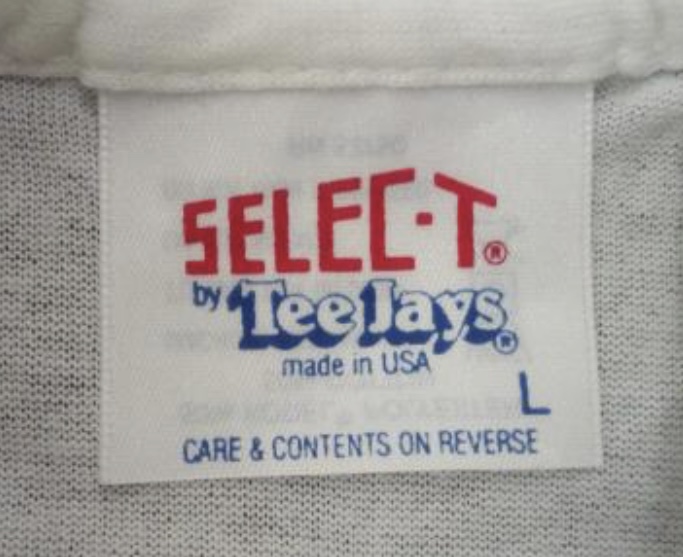 1991-2002
During the early 90s, Tee Jays would procure monumental partnerships with Planet Hollywood, Warner Bros, Harley Davidson, Giant, Trench, Gold's Gym, and Disney. You will find RN#53750 on a crazy amount of t-shirts during this era. Something to keep in mind during this period, you will find many t-shirts from 1993-1995 with a 1991 date on them.  
Unfortunately, mainly due to NAFTA, Tee Jays would declare bankruptcy in 1995 and Terry Wylie was forced to sell most of their assets. A much scaled-down Tee Jays will continue in the US until 2002. Tee Jays is now 100% Danish owned and continue to do business under the Tee Jays name.