Brands
The History and Timeline of the Winterland T-Shirt Tag: 1974-2011
Winterland Productions was founded in 1974 by Dell Furano, his brother Dave and Bill Graham. Dell got his start working for Graham at his Winterland Ballroom in San Francisco, and got the idea for his company from selling Grateful Dead Merchandise at the arena. From 1976-1981 Winterland was home to such acts as The Rolling Stones, Black Sabbath, Aerosmith, and REO Speedwagon. T-shirts from this era were printed on various blanks with the small Winterland print on the front.
1982-1991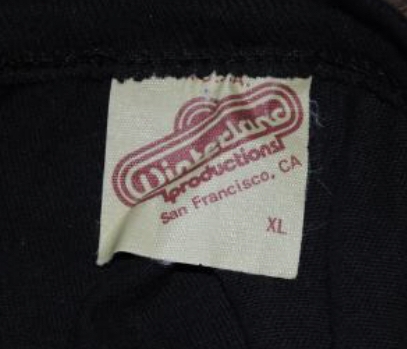 The first Winterland tag was introduced in 1982, and variations of it were used until 1988. In '88 Winterland was sold to MCA, and most t-shirts from that sale until 1991 were printed on Hanes.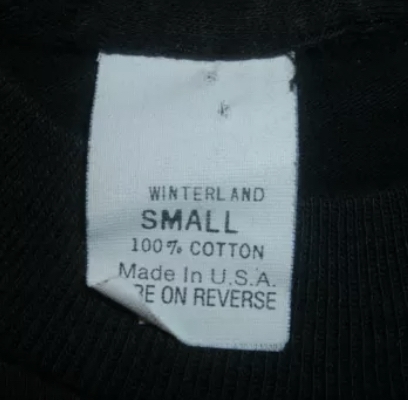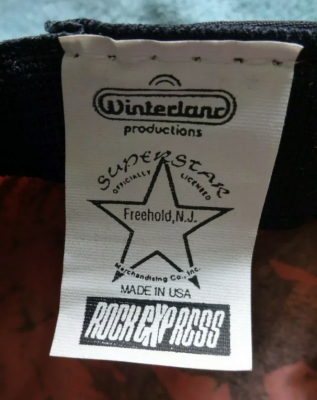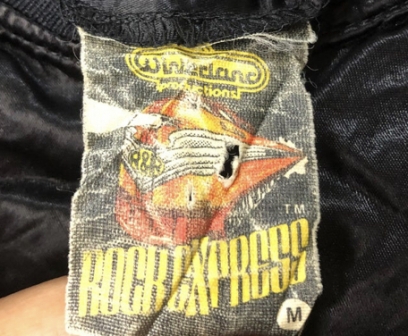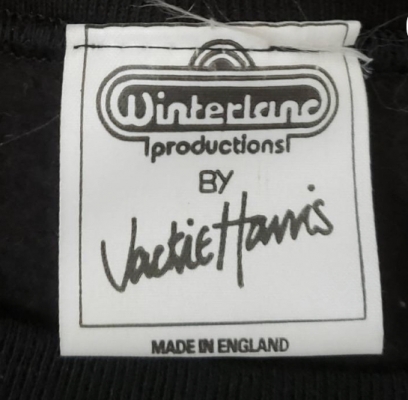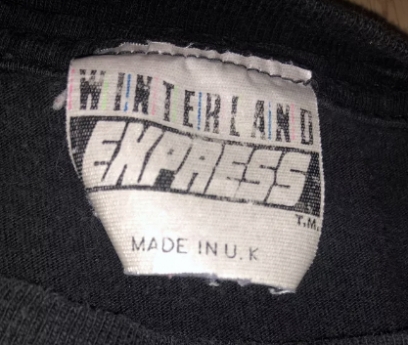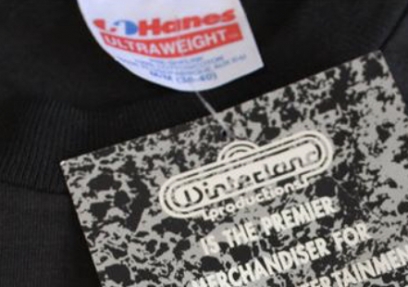 1992-2001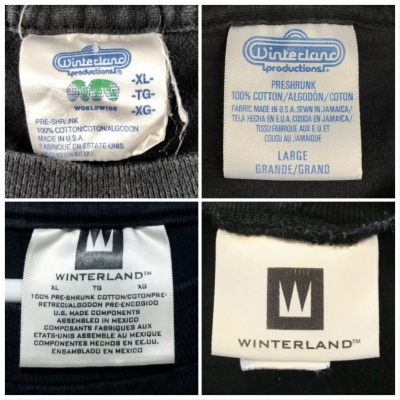 In 1992 we start to see Winterland tags again (blanks are purchased from Anvil, Hanes, and Fruit of The Loom). The first 'Productions Worldwide' tag was used from 1992-1997 with the Made in Jamaica/Mexico versions introduced in 1994. In 1997 the sleeker, black text tag became most widely used. During this period Winterland starts to produce merchandise for Hard Rock Cafe and Disney Store.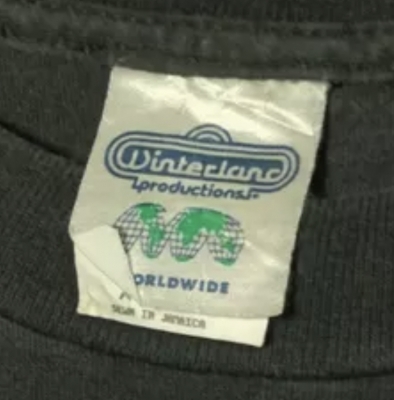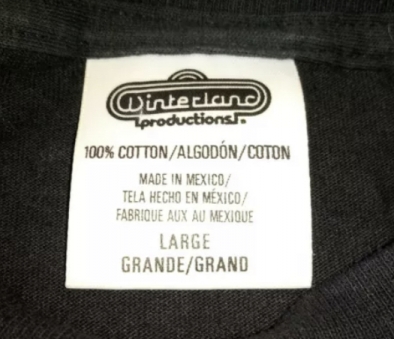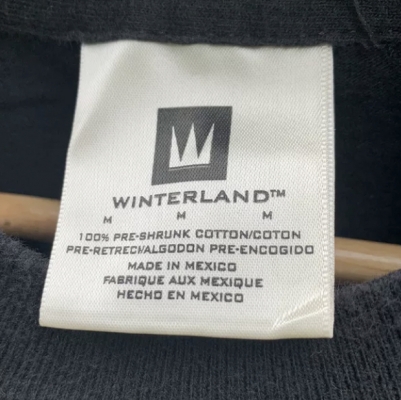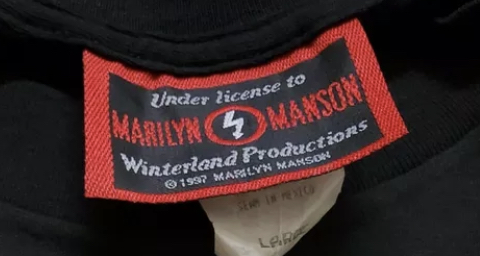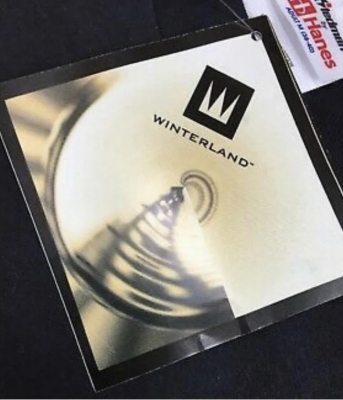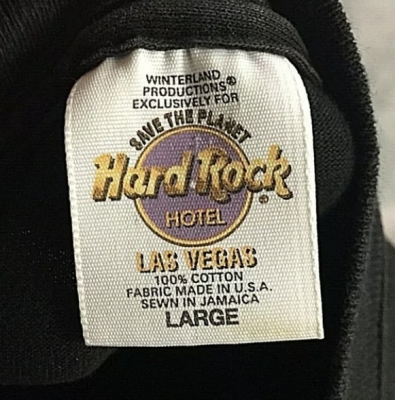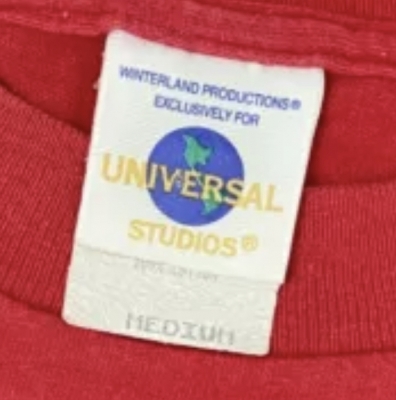 2002-2011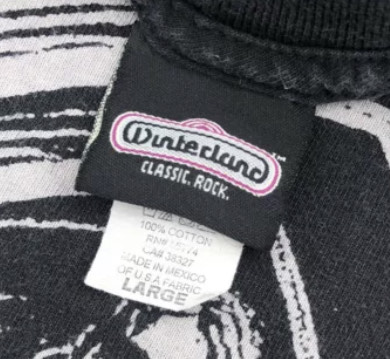 In 2001 Dell Furano(now the owner of Signature) buys back the company he started. This is when we start seeing the Classic Rock double tags and we'll see this used until the recession of 2008. In 2008 Furano sells Signature to Live Nation(SFX) and we hear very little from Winterland post-acquisition. In 2019 Bravado purchases Furano-owned Epic Rights.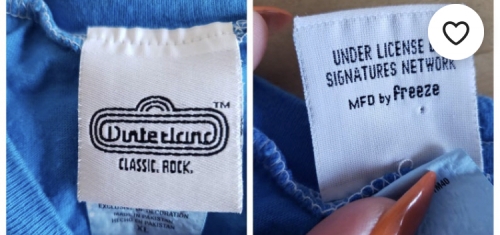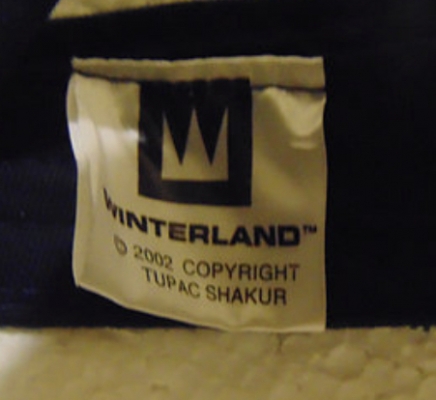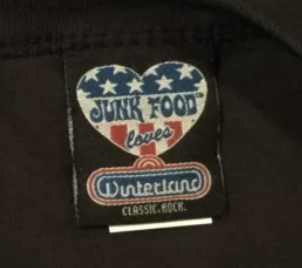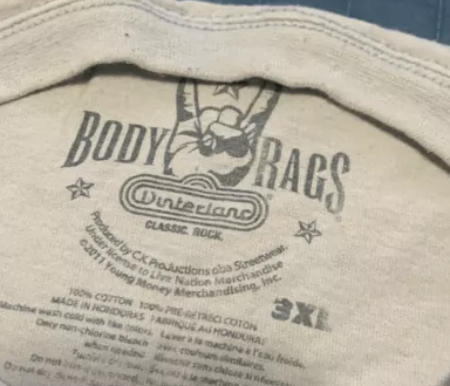 For more examples visit our gallery of Winterland tags from vintage t-shirts.