Brands
The History and Timeline of the Brockum T-Shirt Tag: 1974-1997
1974-1987
Brockum (originally Krimson Corp.) was started in 1974 in England, later moving to New Jersey. In 1984 it was purchased by Toronto-based Concert Productions International (CPI). During this period there was no Brockum tag, usually just a generic 'Made in Canada' tag with RN#69761. Not only did Brockum's roster include British titans like The Rolling Stones, Def Leppard, Pink Floyd, Black Sabbath, and Yes, but they also had licensing deals with Michael Jackson, Guns N'Roses, and Metallica.
1988-1997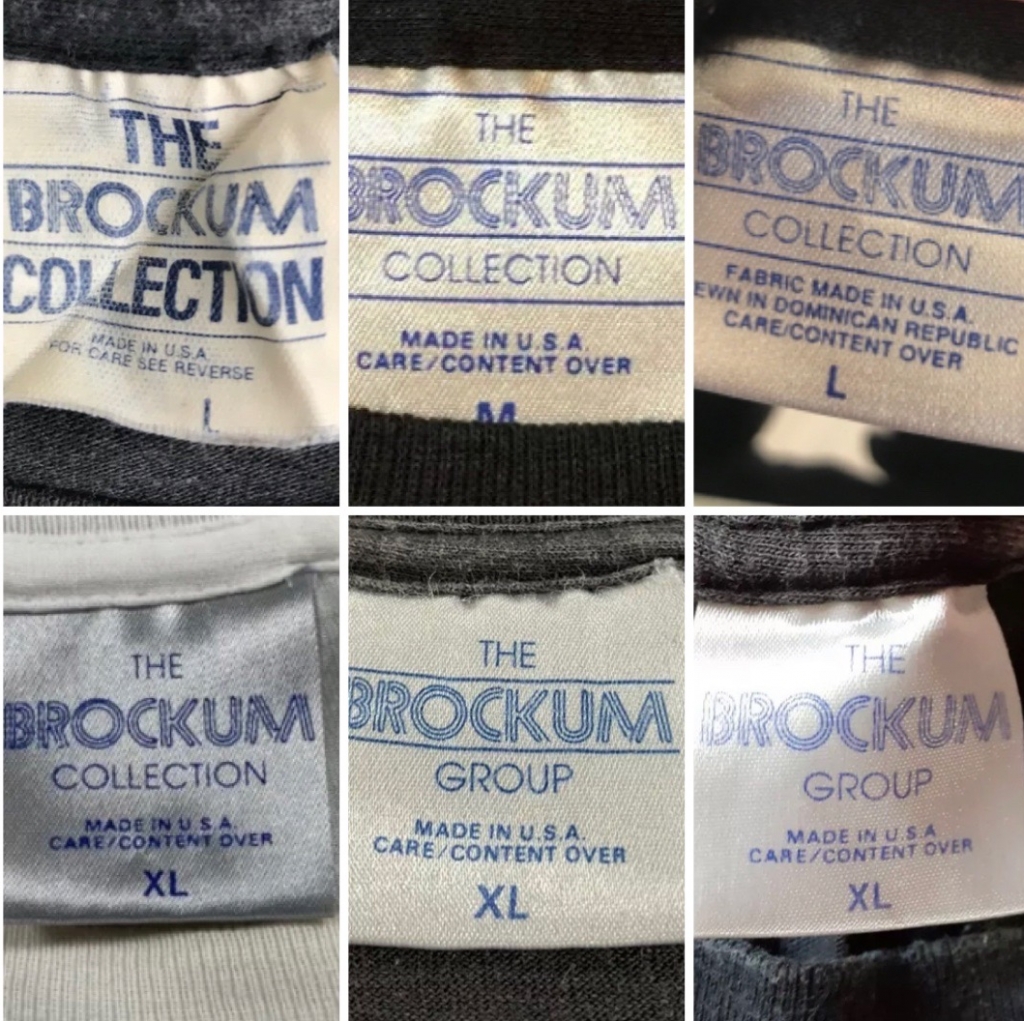 In 1988 Brockum was sold to Labatt Brewing Company, this is when we start seeing the OG silver tags. It seems both the 'Collection' and 'Group' tags were introduced simultaneously with the 'Collection' eventually getting phased out in the early 90s and by 1993 it was all 'Group' and Black 'Worldwide'. The Black 'Worldwide' was first seen in 1991 and would be used until 1994. 'Sewn in Dominican Republic'  was largely seen in 1989, and was quite the anomaly. Not only was this tag used for such a short period of time, but it was also rare in the USA to see 'sewn in' and the Dominican Republic on a T-shirt.

Circa 1997 Brockum was bought out by Nice Man in Minnesota.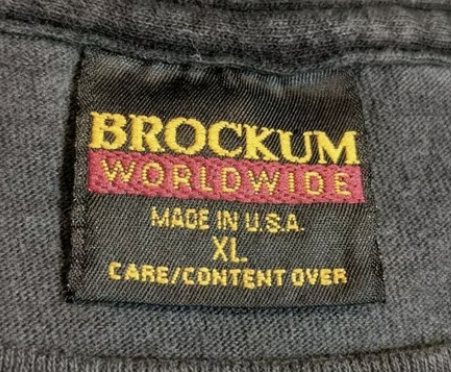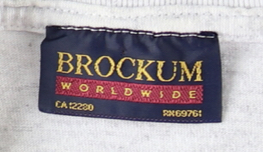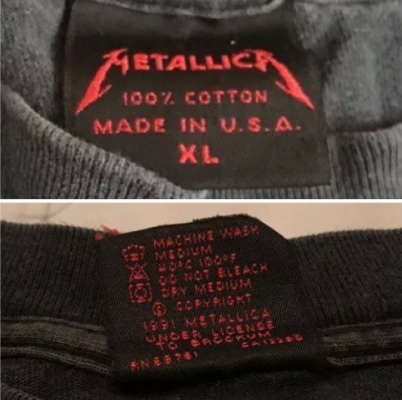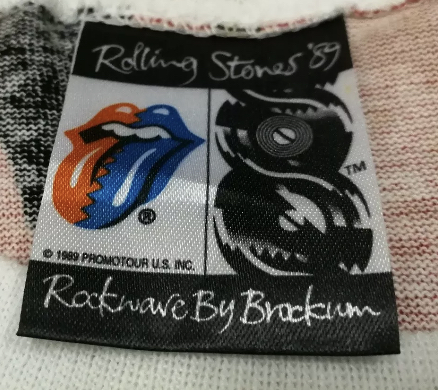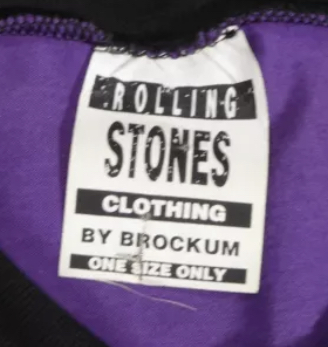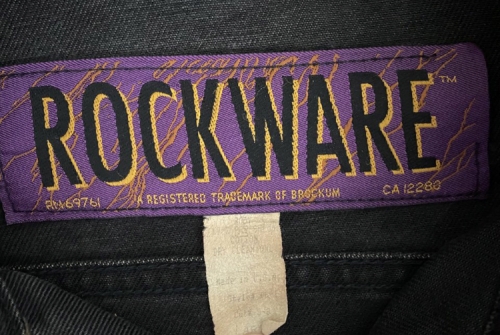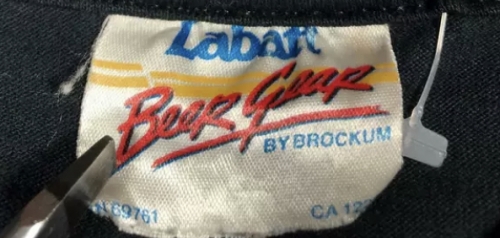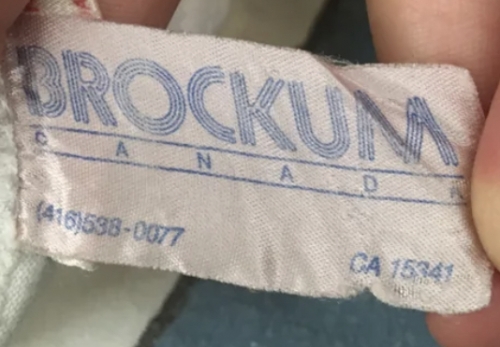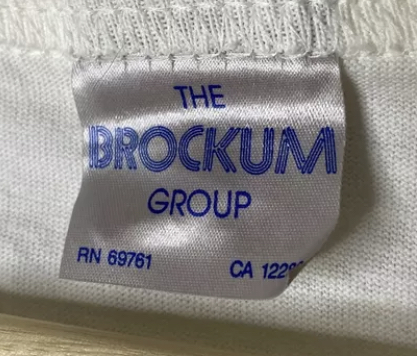 Check out more examples of Brockum tags.