After selling vintage t-shirts from Canada (@thorough_image) to individuals around the world for over four years I noticed the lack of representation of positive black figures. Considering the amount that black history has influenced me and the entire world I wanted to share my collection with the community on Martin Luther King Day. These tees represent information that was not taught in most schools and now is illegal to be taught in some states.
From one of the first written/spoken words of a slave Frederick Douglas who stole his education and his own freedom, to Jack Johnson the first black heavyweight champion who was once arrested for dating a white woman and imprisoned for a year.
These are stark comparisons to the new images that sell for the most and seem to hold the most value on shirts from the black culture like R. Kelly's rap tees who is obviously an evil human being by perfecting an art with the intent to seduce underage women. That art and his shirts should not be sold or worn or promoted. Or Buckwheat images that promote the stereotype of a dirty black ghetto
kid that can barely speak proper English and carries a pocket knife while gambling.
Wearing a positive historical black culture shirt promotes unity, solidarity, and allyship and does not take away from the love you have for your own culture.

Martin Luther King Jr.
Vintage 1990s Dr. Martin Luther King Jr. Rap T-Shirt
"I Have A Dream"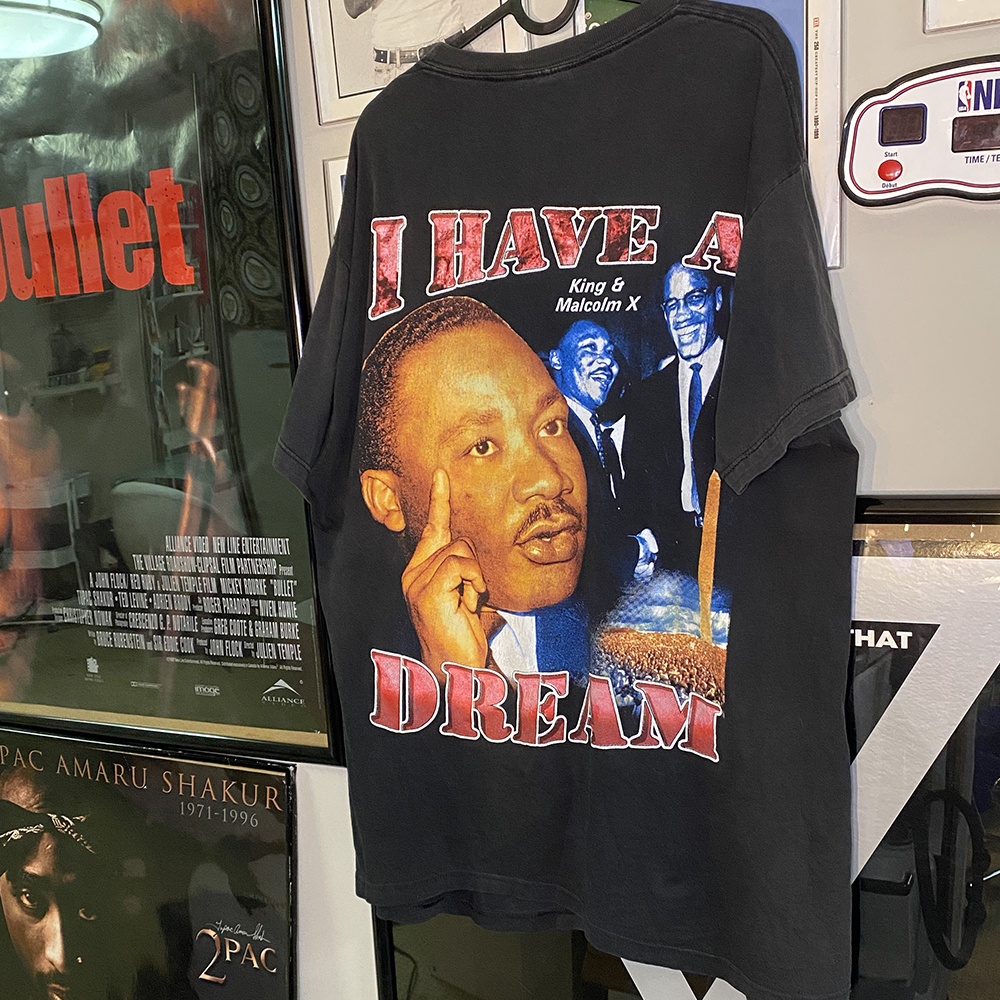 Vintage 1990s Martin Luther King "I Have a Dream" AOP T-Shirt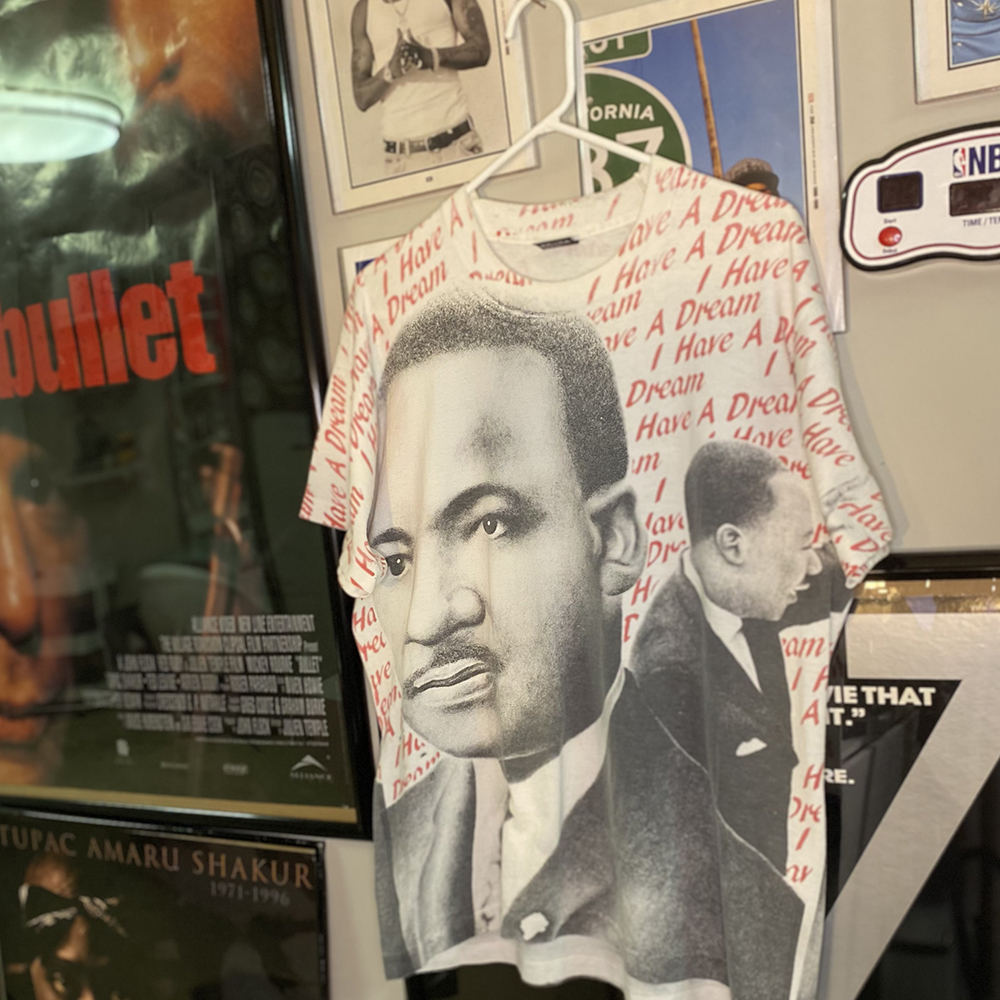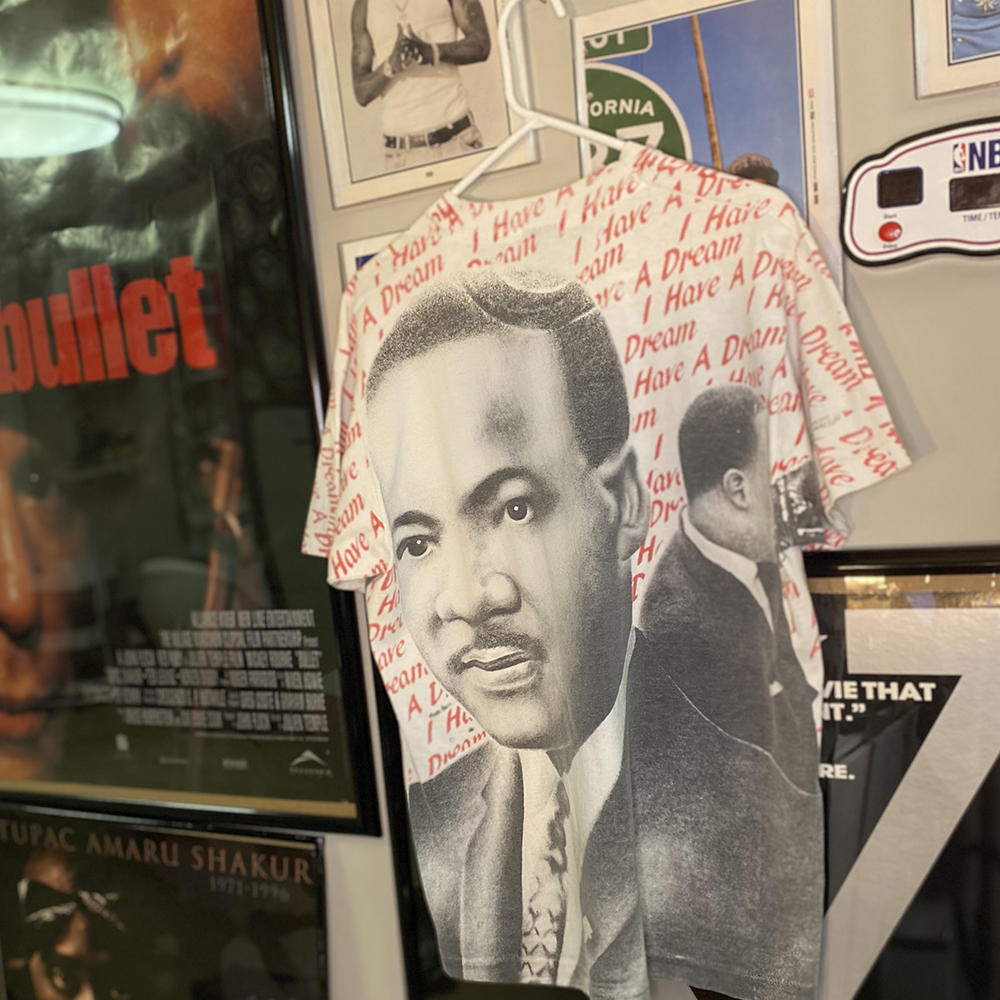 Vintage 1990s Dr. Martin Luther King Jr. T-Shirt
"Let Freedom Ring"  (Original-owner dyed or bleached)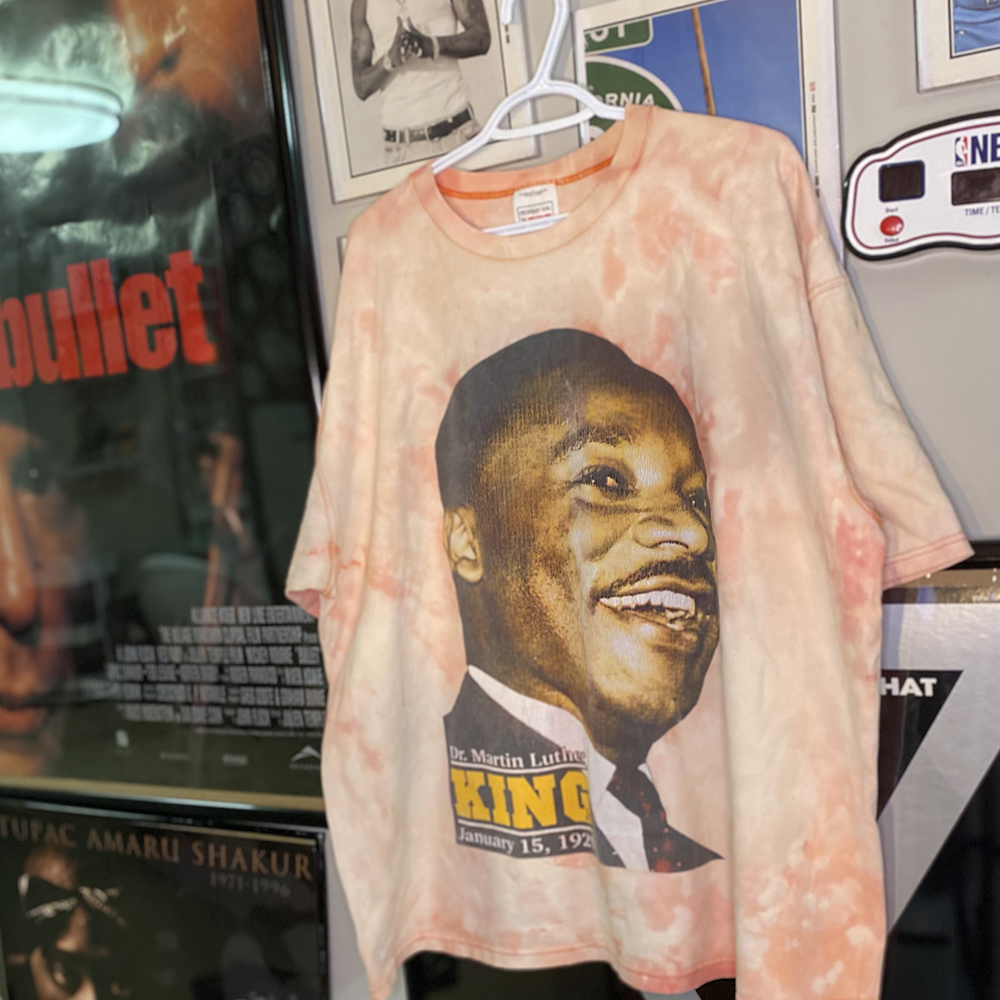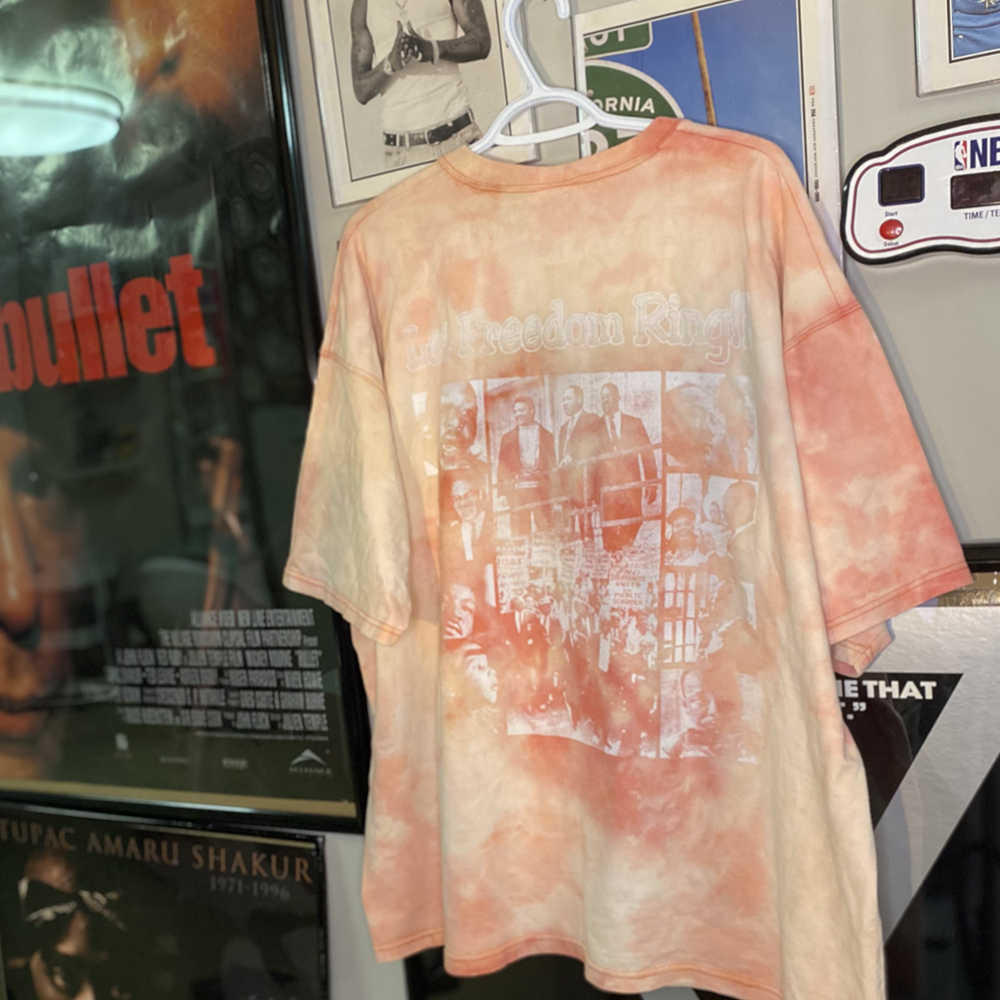 Vintage 1990s Dr. Martin Luther King Jr. Celebration T-Shirt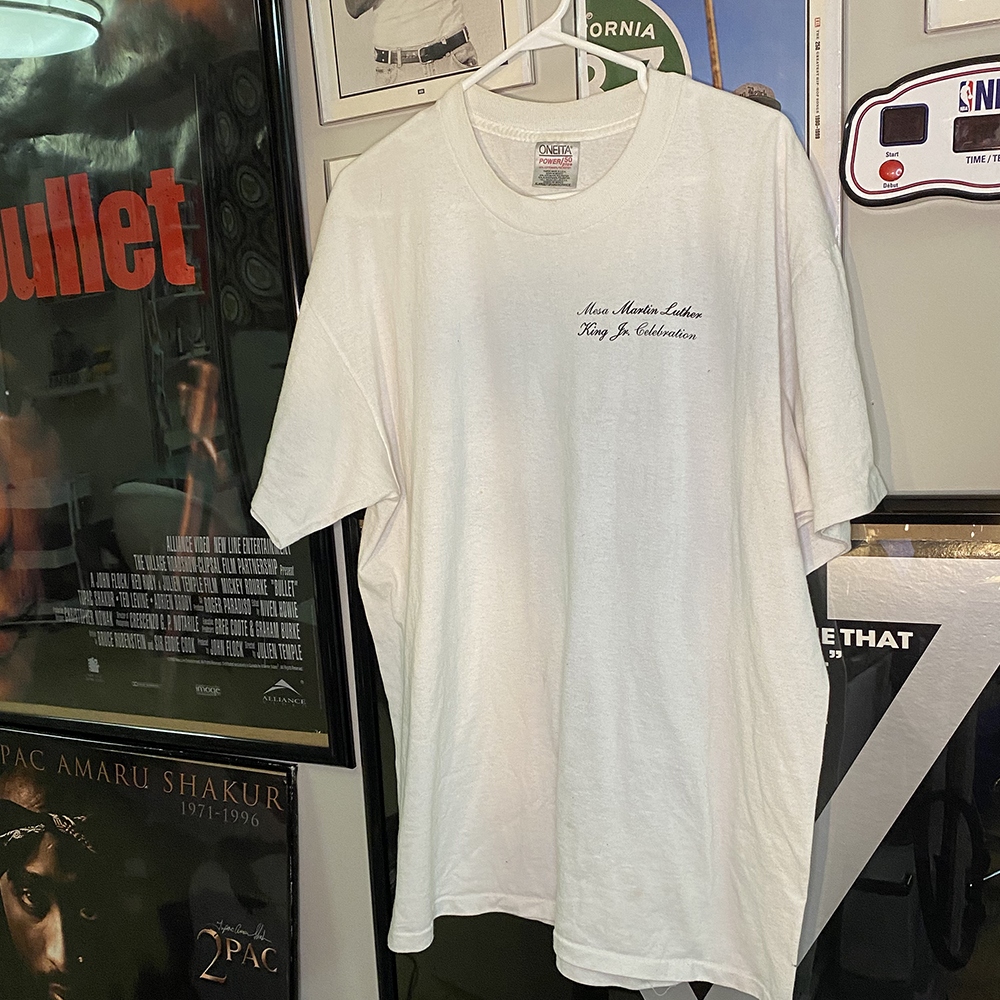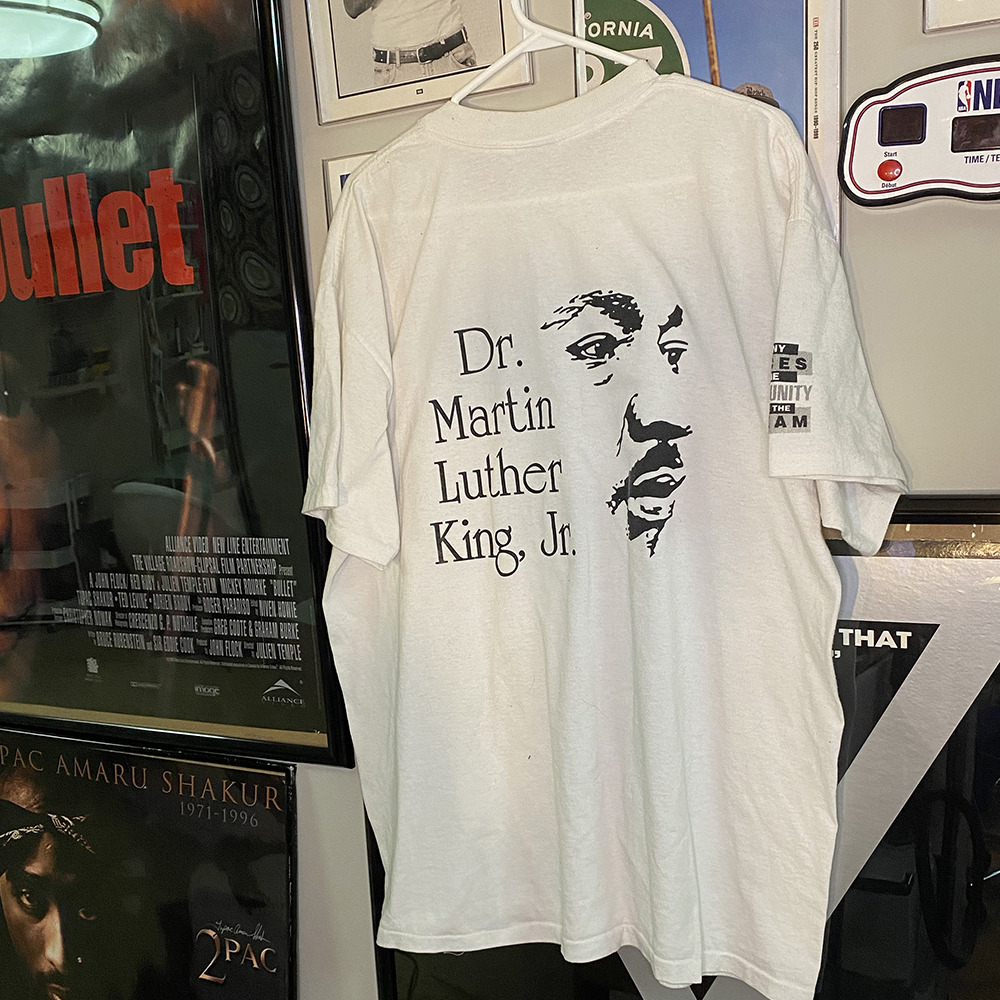 Vintage 2000 Dr. Martin Luther King Jr. Celebration Texas T-Shirt
"Injustice anywhere is a threat to justice everywhere"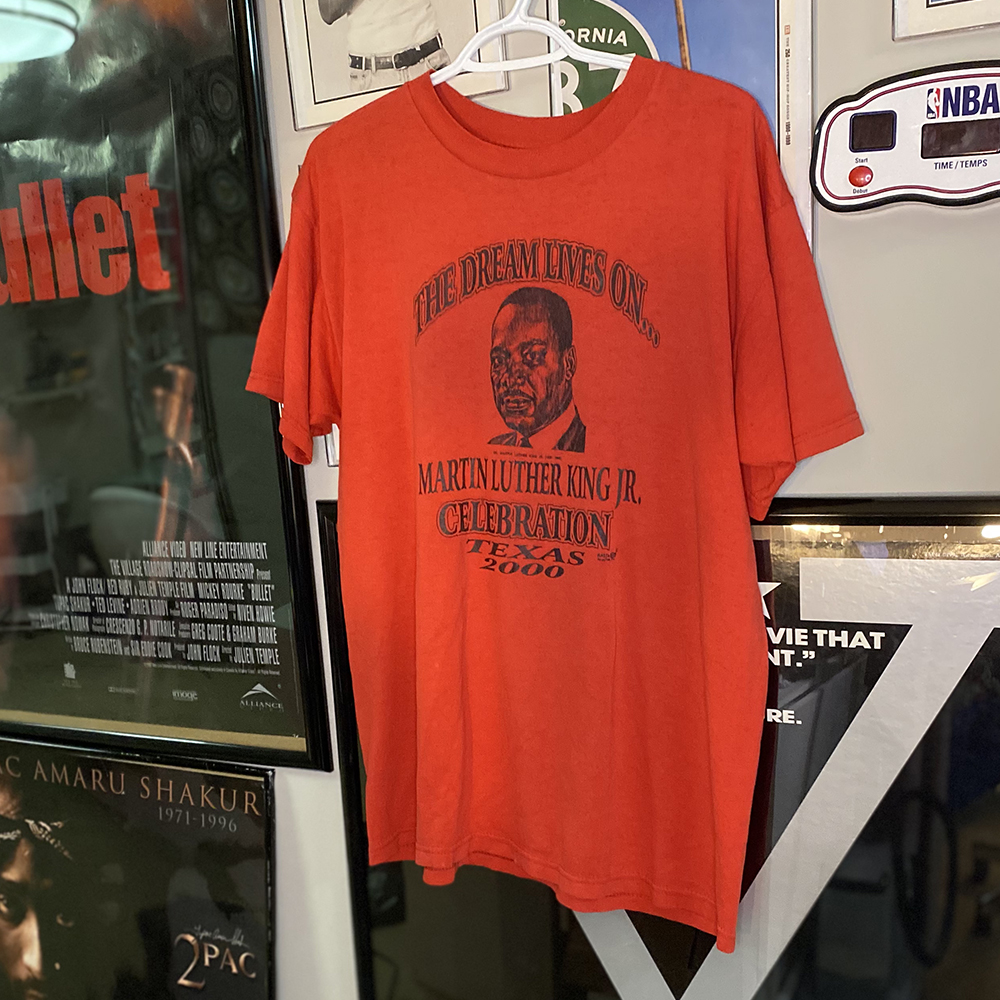 Vintage Martin Luther King 25-Years Sweatshirt
"Where do we go from here?"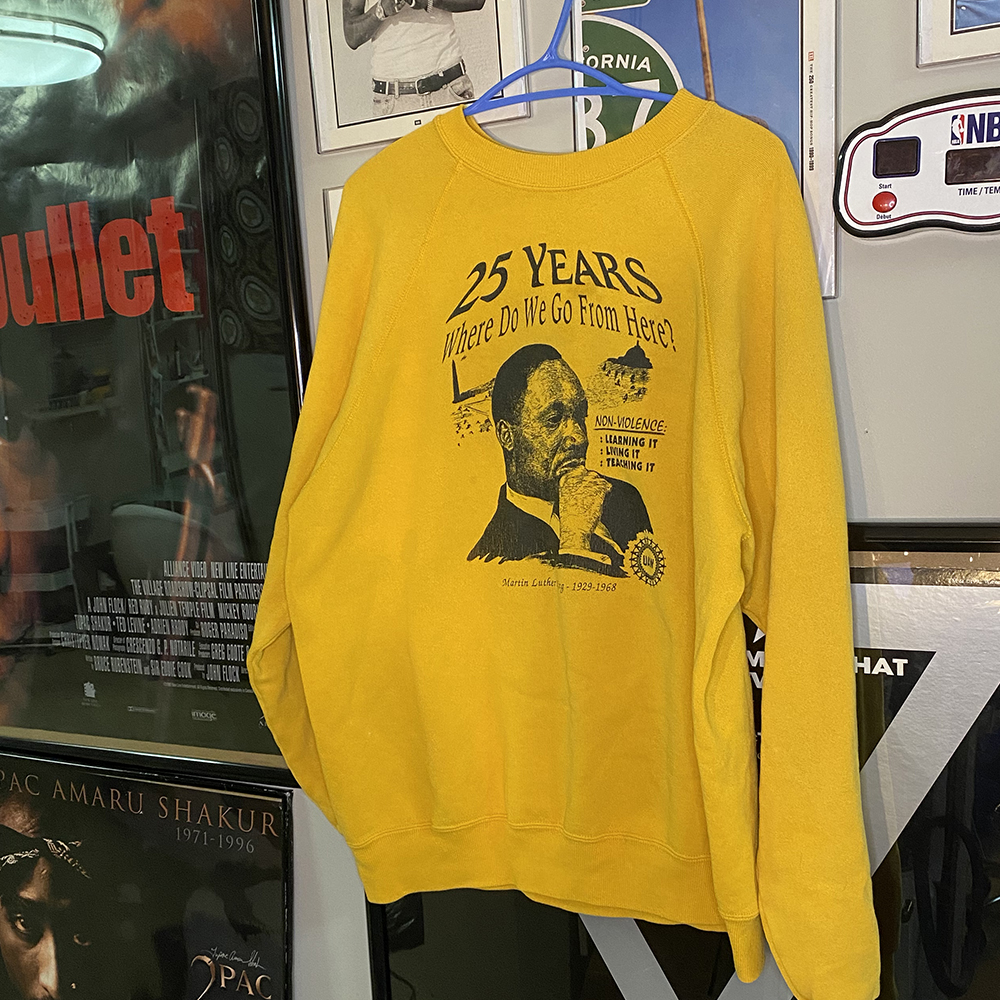 Malcolm X
Vintage 1980s Malcolm X T-shirt
"No Sell Out", "By Any Means Necessary!" "A man who stands for nothing will fall for anything"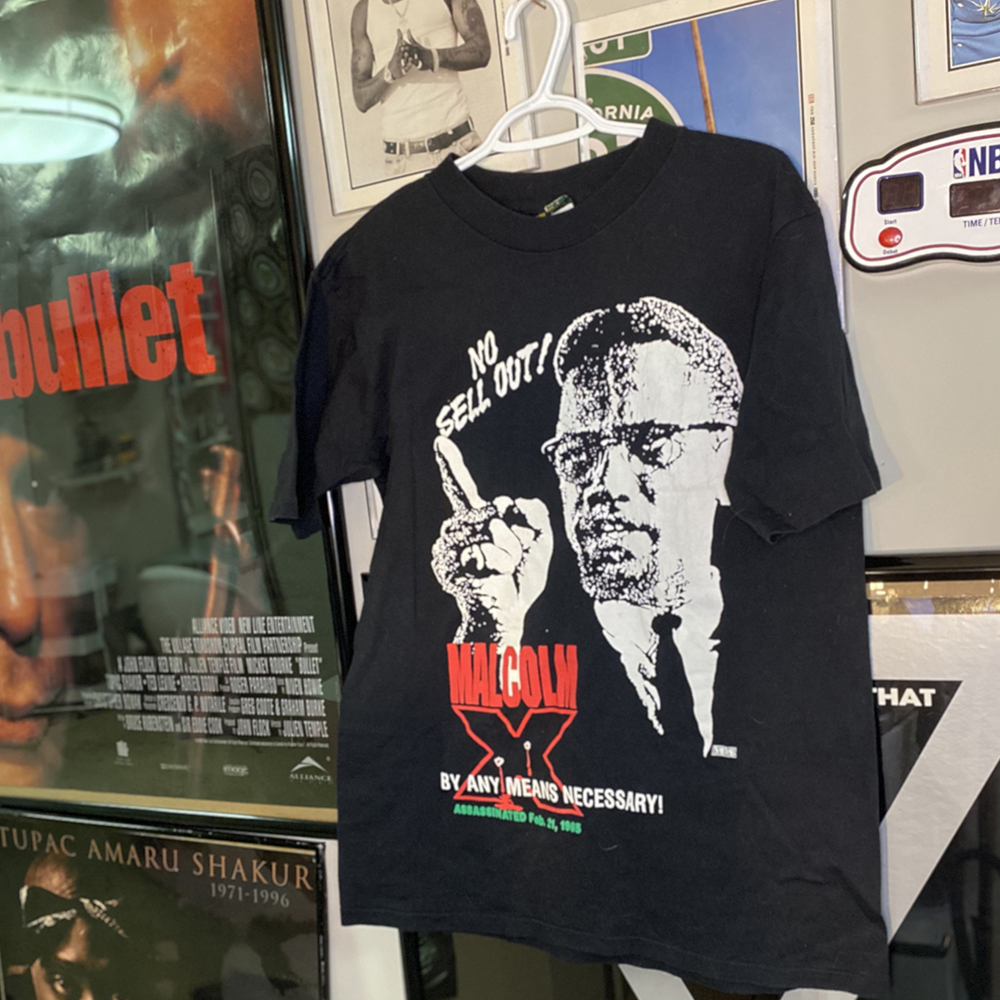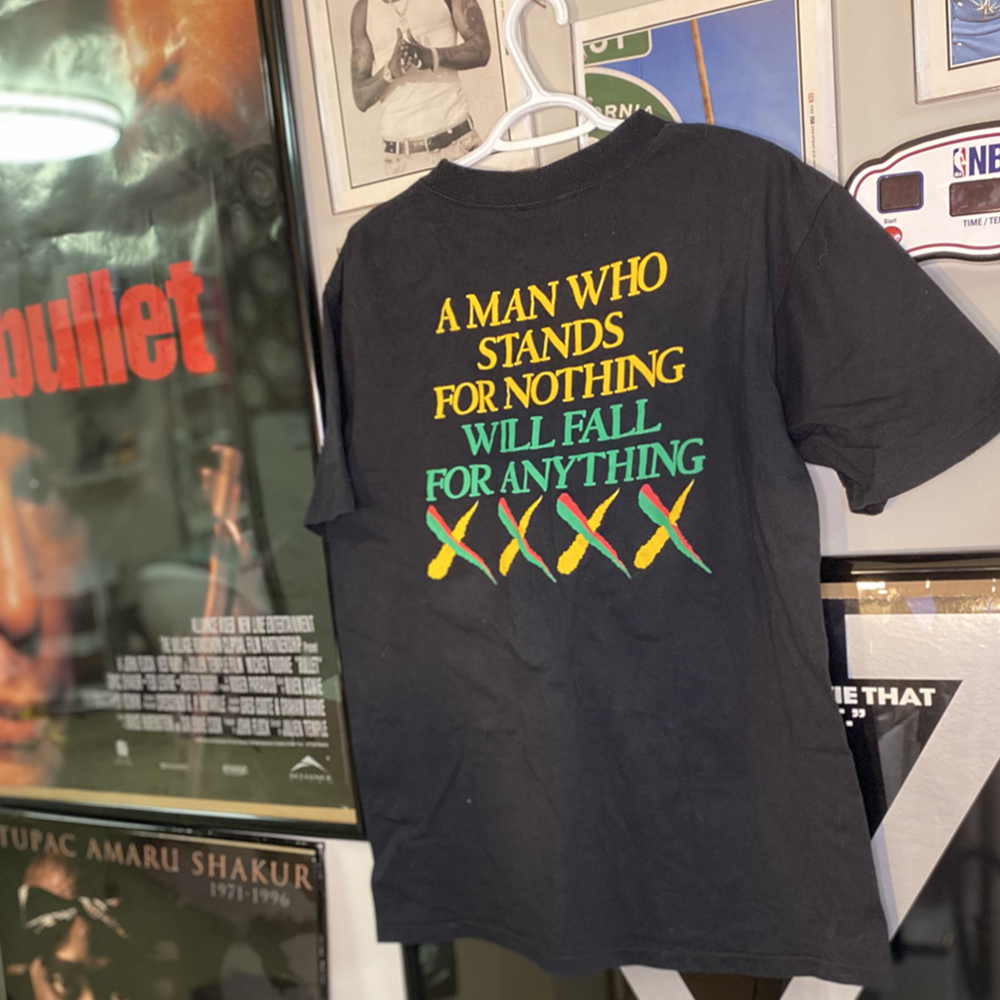 Vintage 1980s Malcolm X Fan Club ringer T-shirt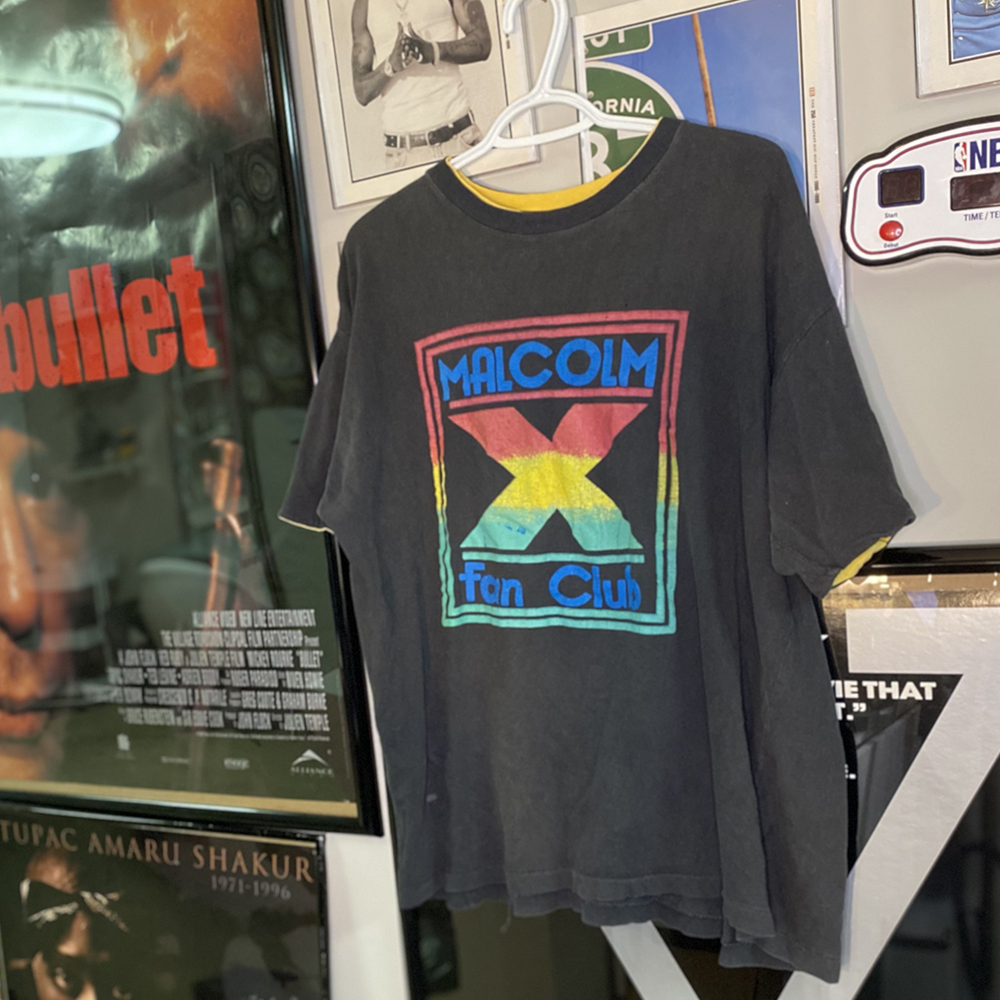 Vintage 2003 Malcolm X "For The People" T-Shirt


Vintage 1990s Malcolm X "By Any Means Necessary" AOP T-shirt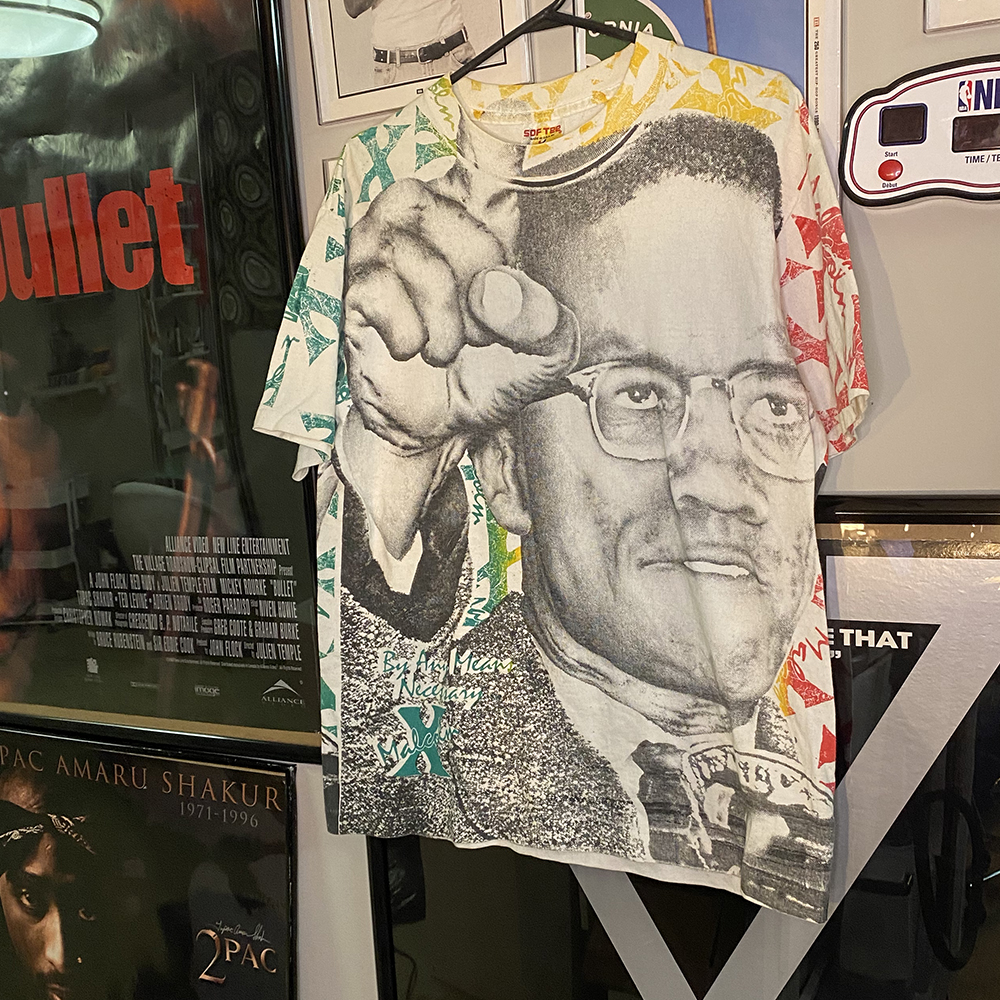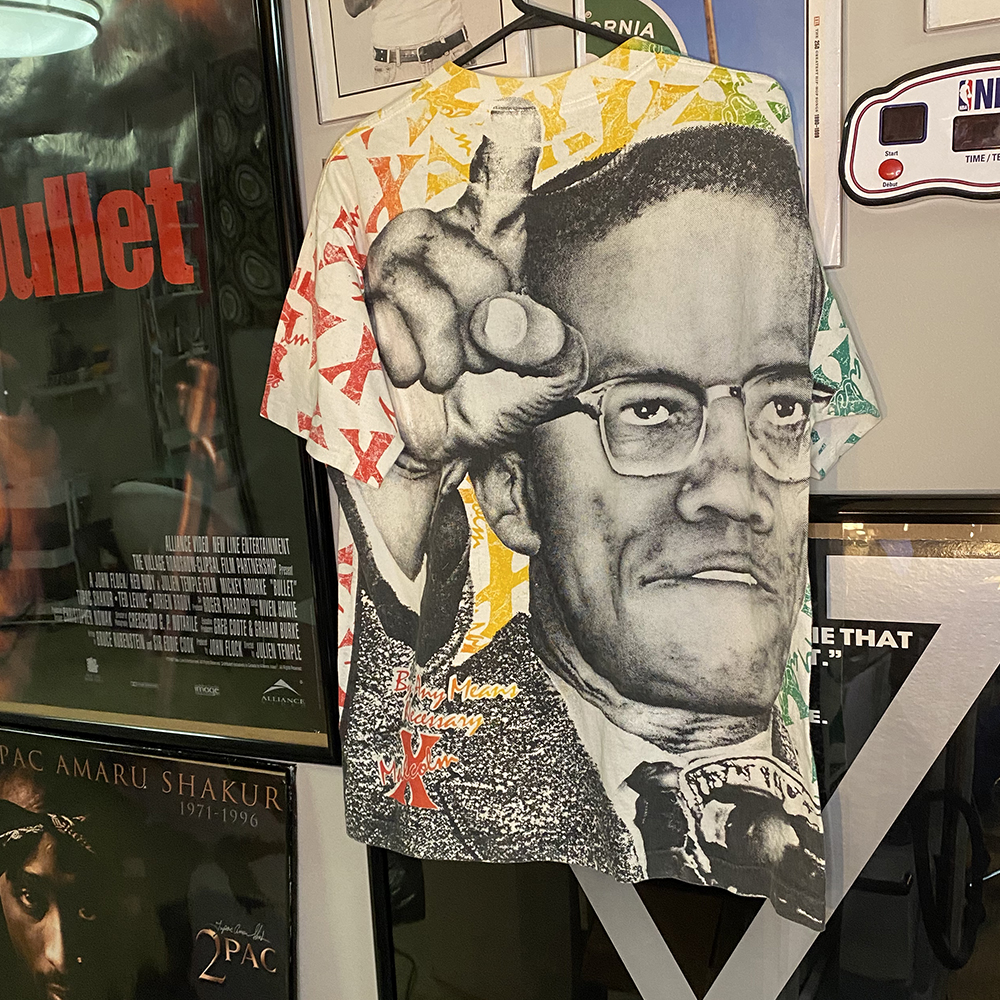 Vintage 1990s Malcolm X AOP T-shirt
"We cannot think of uniting with other until we have first united among ourselves"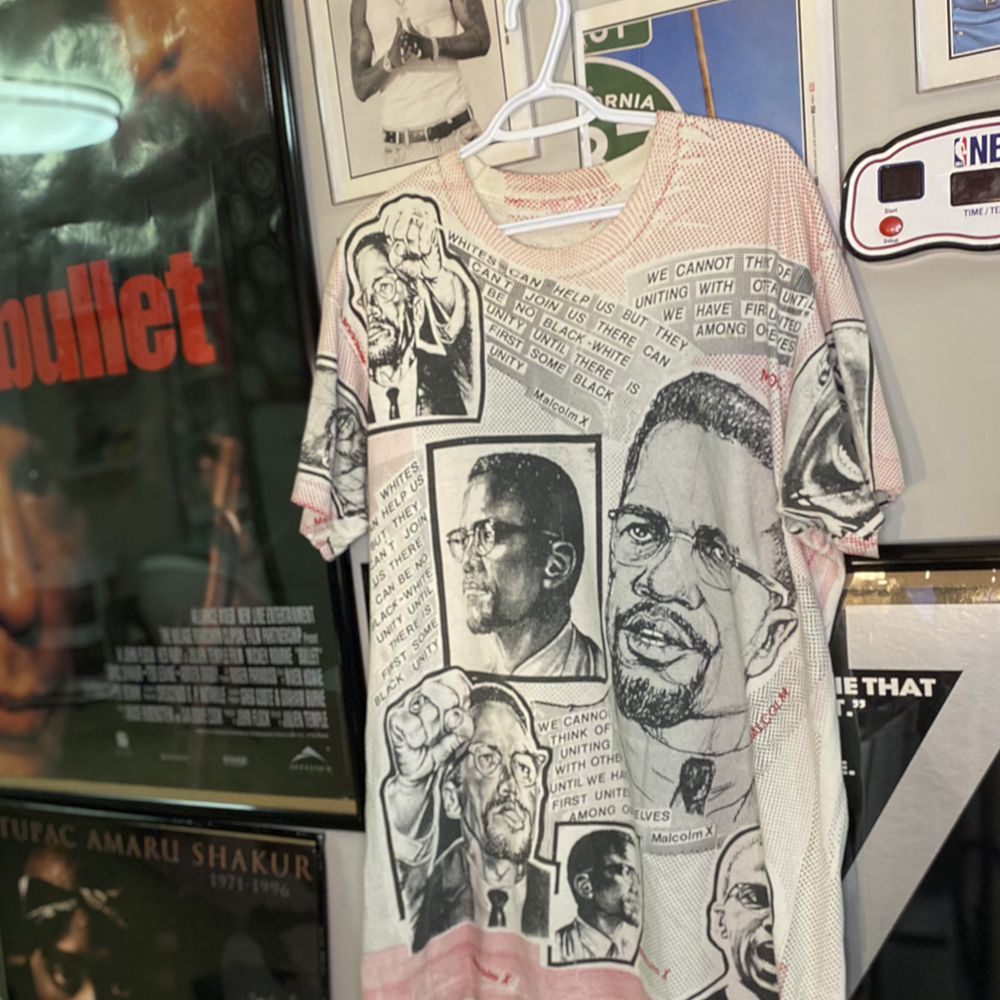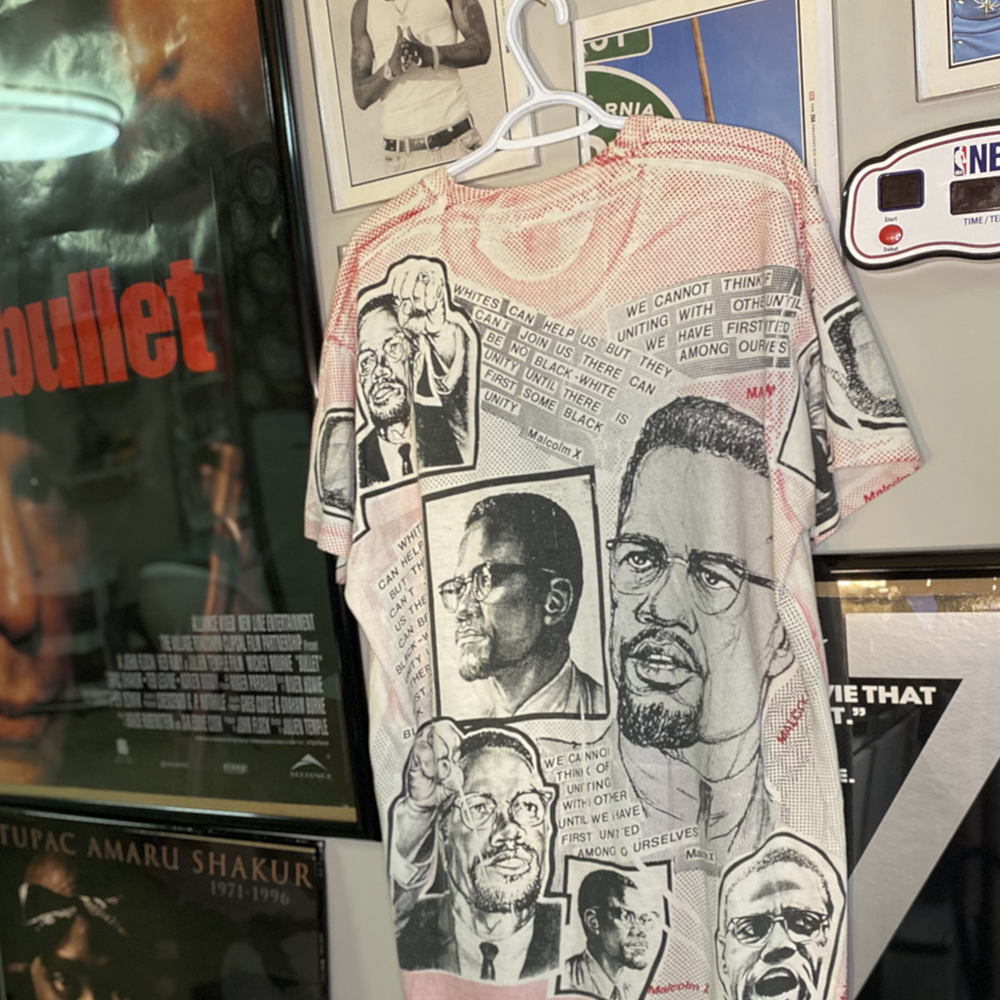 Vintage 1990s Malcolm X T-Shirt
"I believe that there will ultimately be a clash between the oppressed and those who do the oppressing."

Vintage 1993 Malcolm X T-Shirt
"He was a great leader of the American Civil Rights Movement."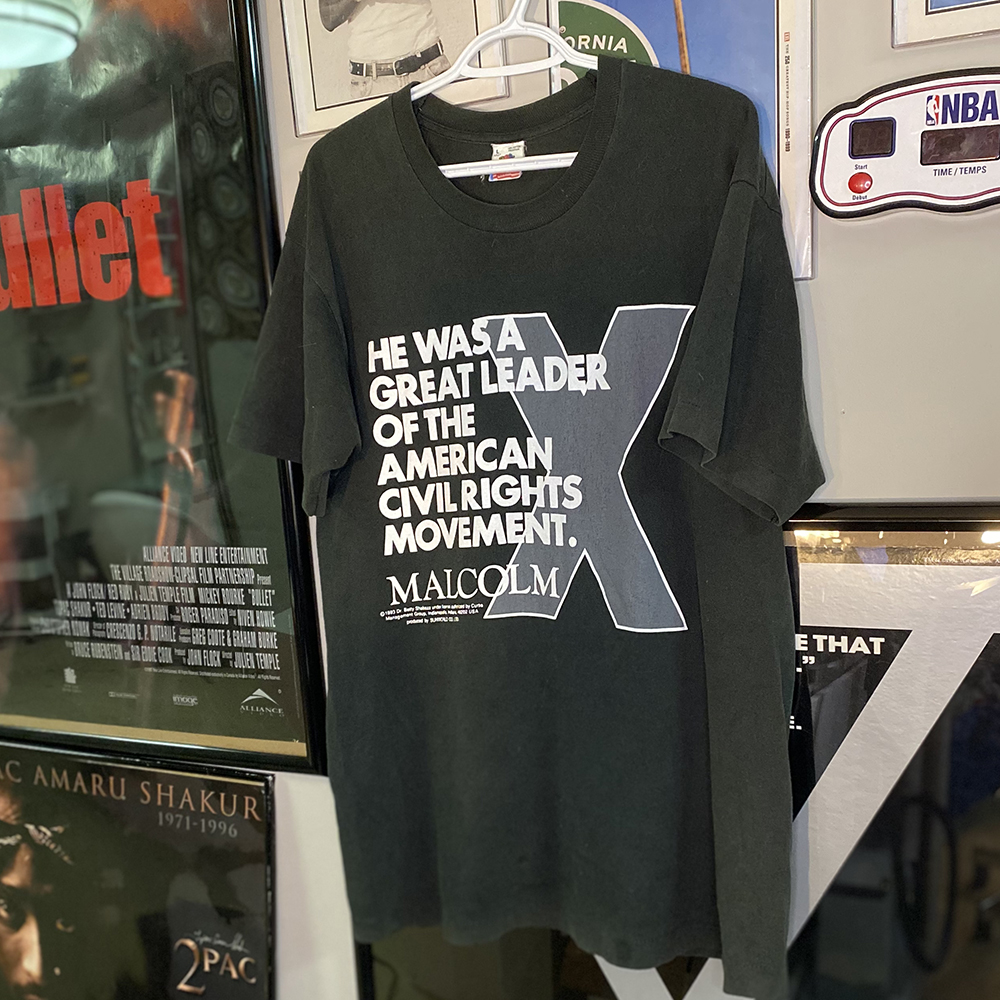 Vintage 1990s "Positive Men" T-Shirt
Frederick Douglas, Martin Luther King, Malcolm X "If there is no struggle there is no progress"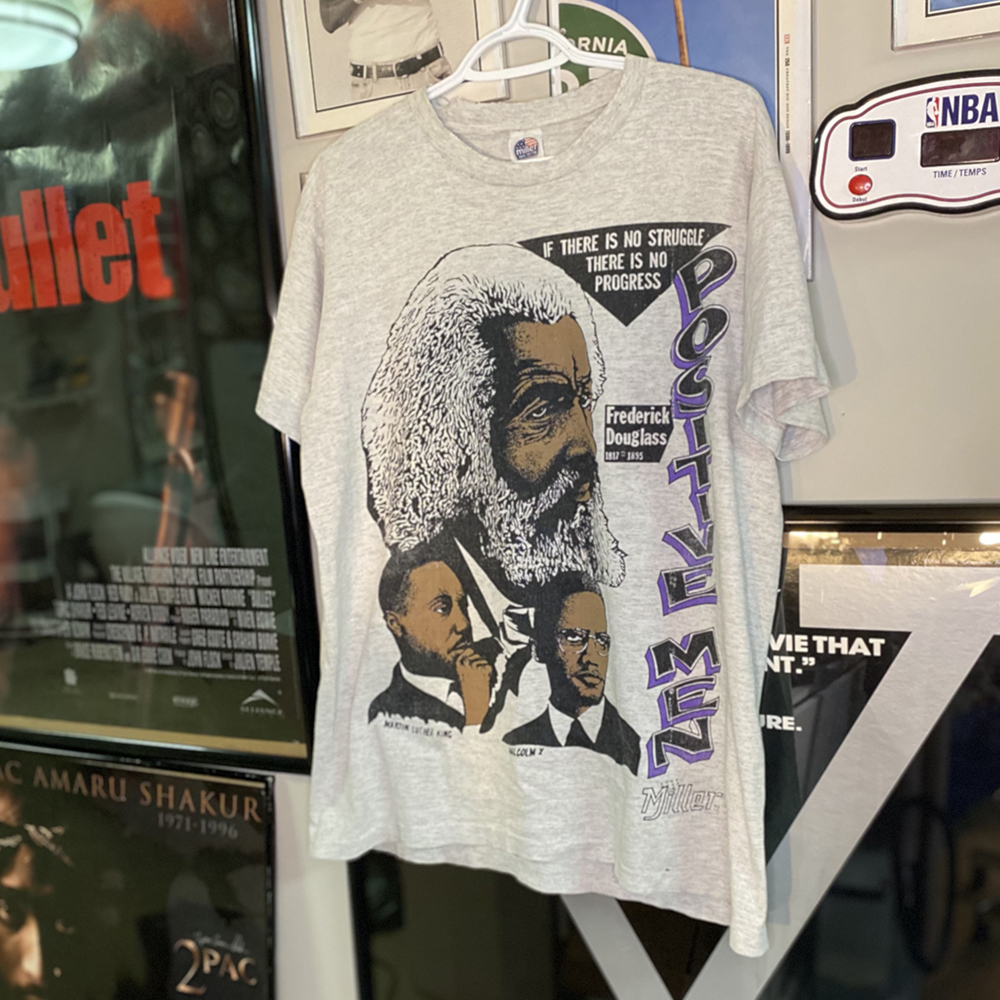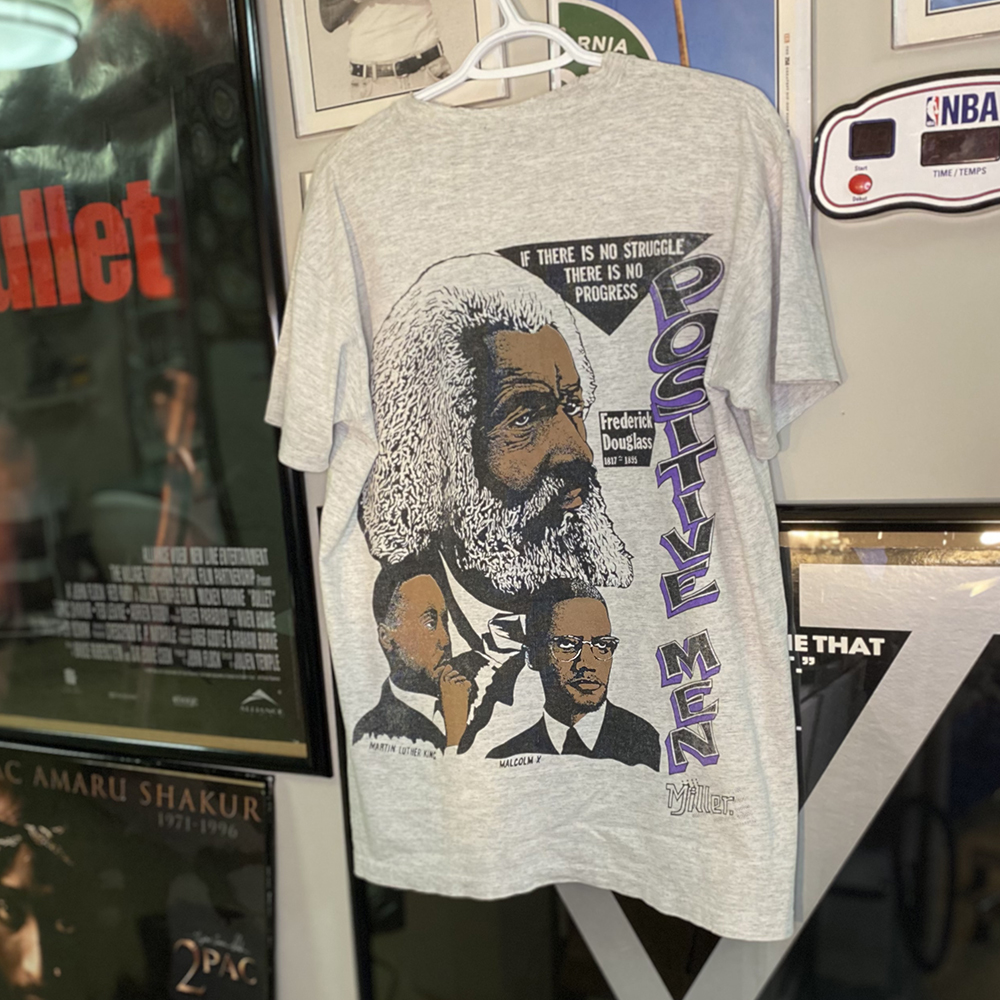 Vintage 1990s Martin, Mandela, Malcolm & Me are B.A.D. T-Shirt
"Brains, Attitude, and Distinction."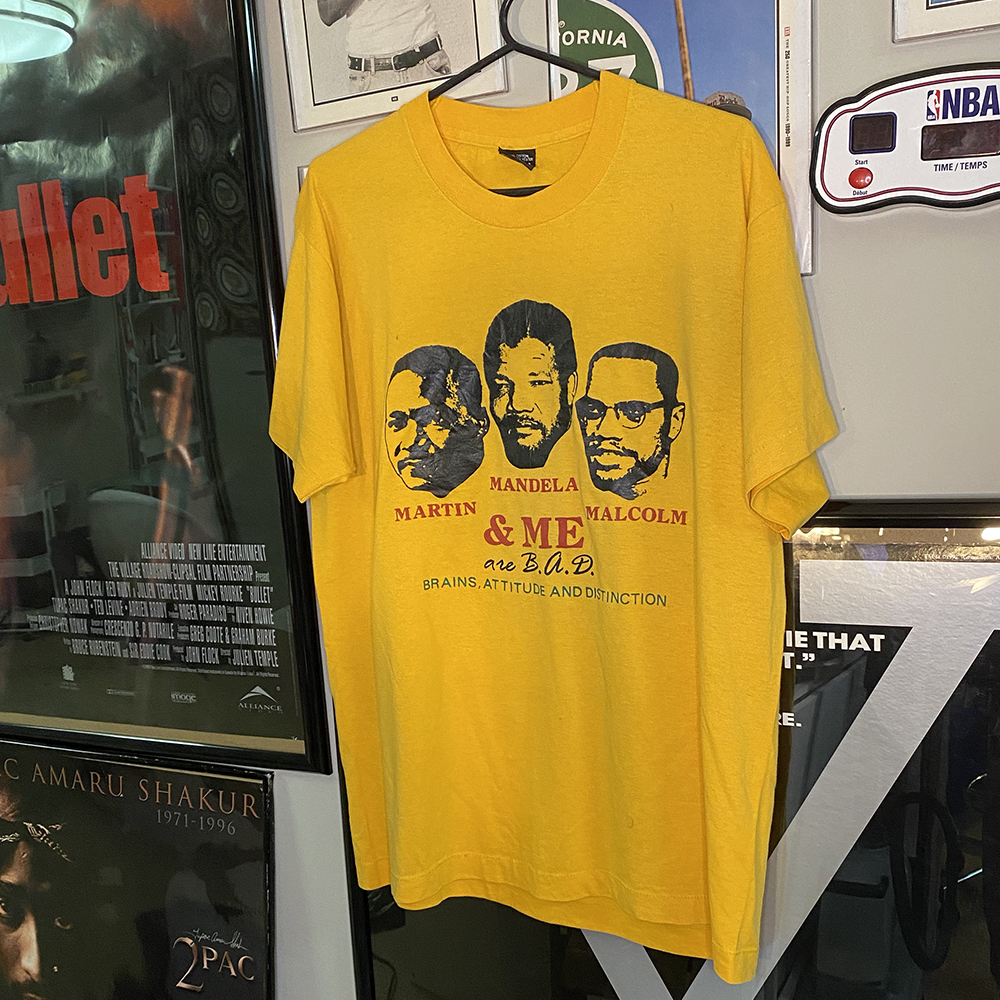 Vintage 1993 America Boys popular haircut T-Shirt
Vintage 1990s Million Man March Washington D.C. T-Shirt
"A day of Atonement, Rededication, Recommitment.", "A day of remembrance", "Mission: Redeem, Renew, Respect our selves."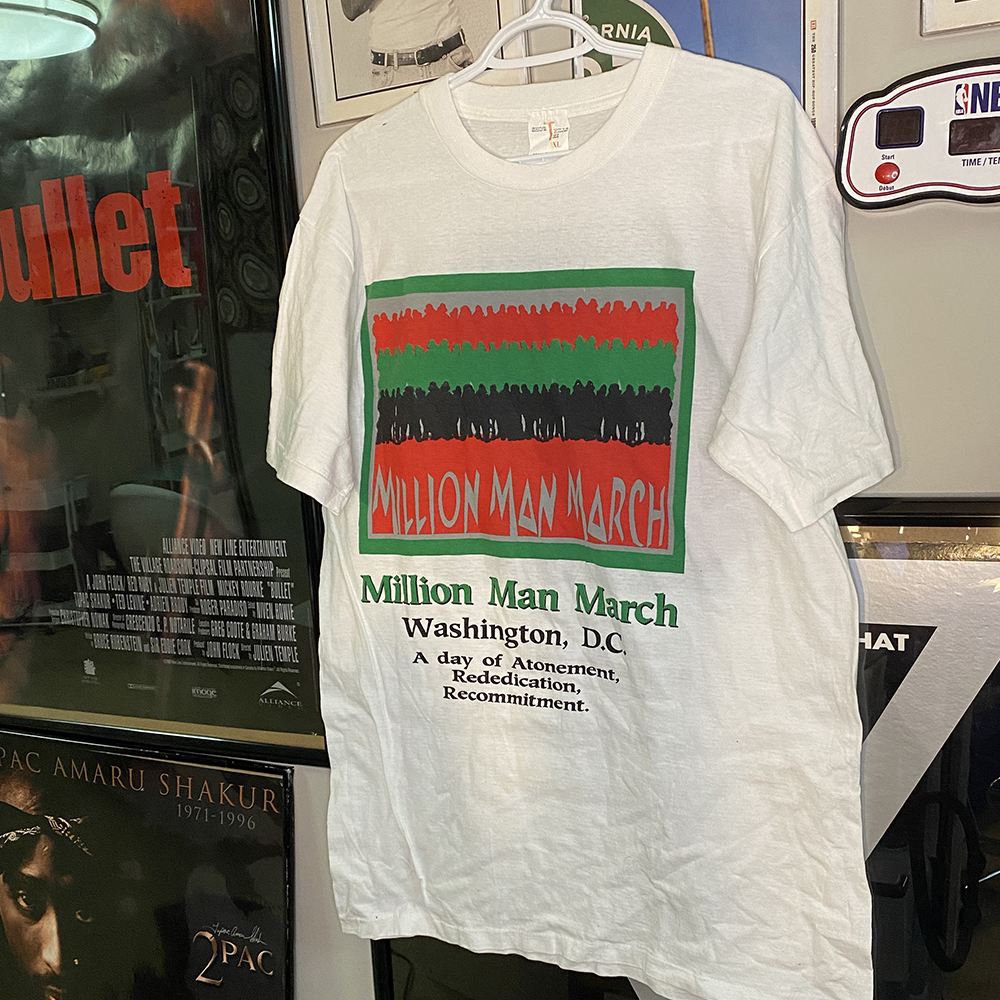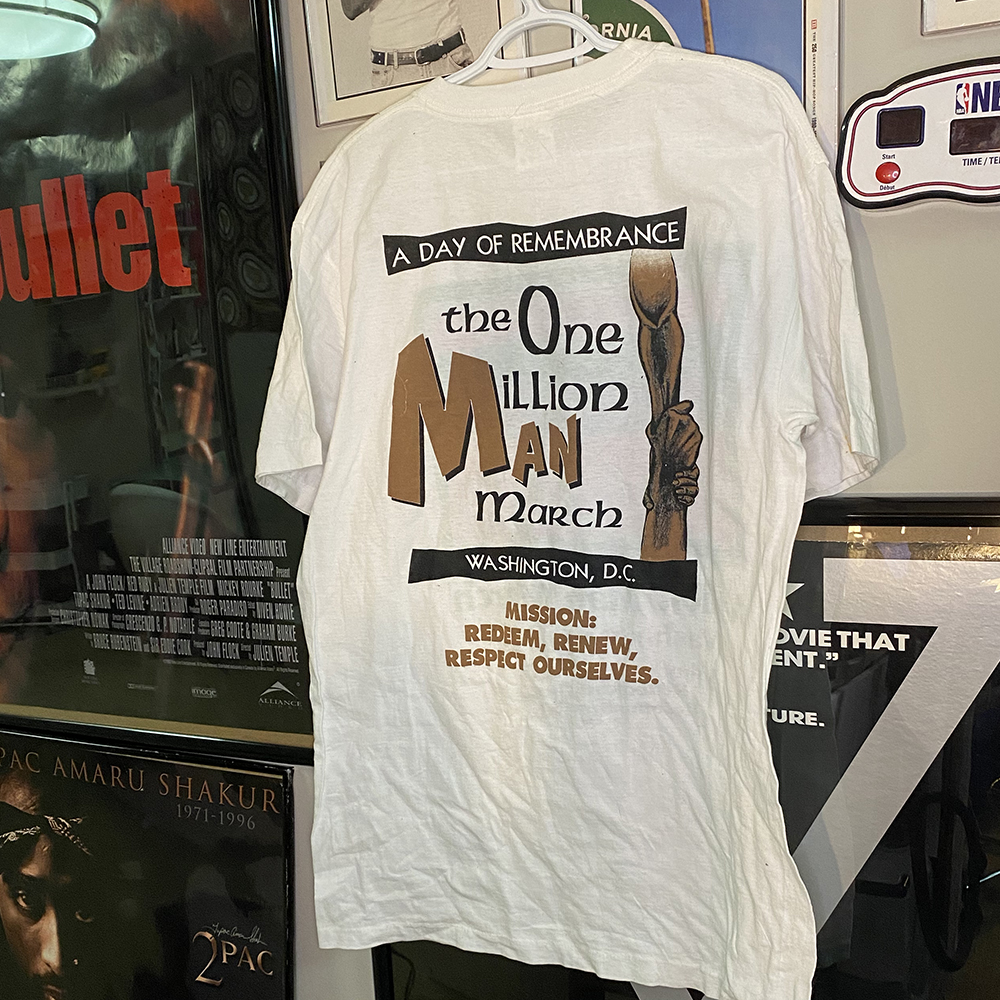 Vintage 1995 Million Man March Washington D.C. T-Shirt
"Holy Day of Atonement and Reconciliation" "I'm one in a million."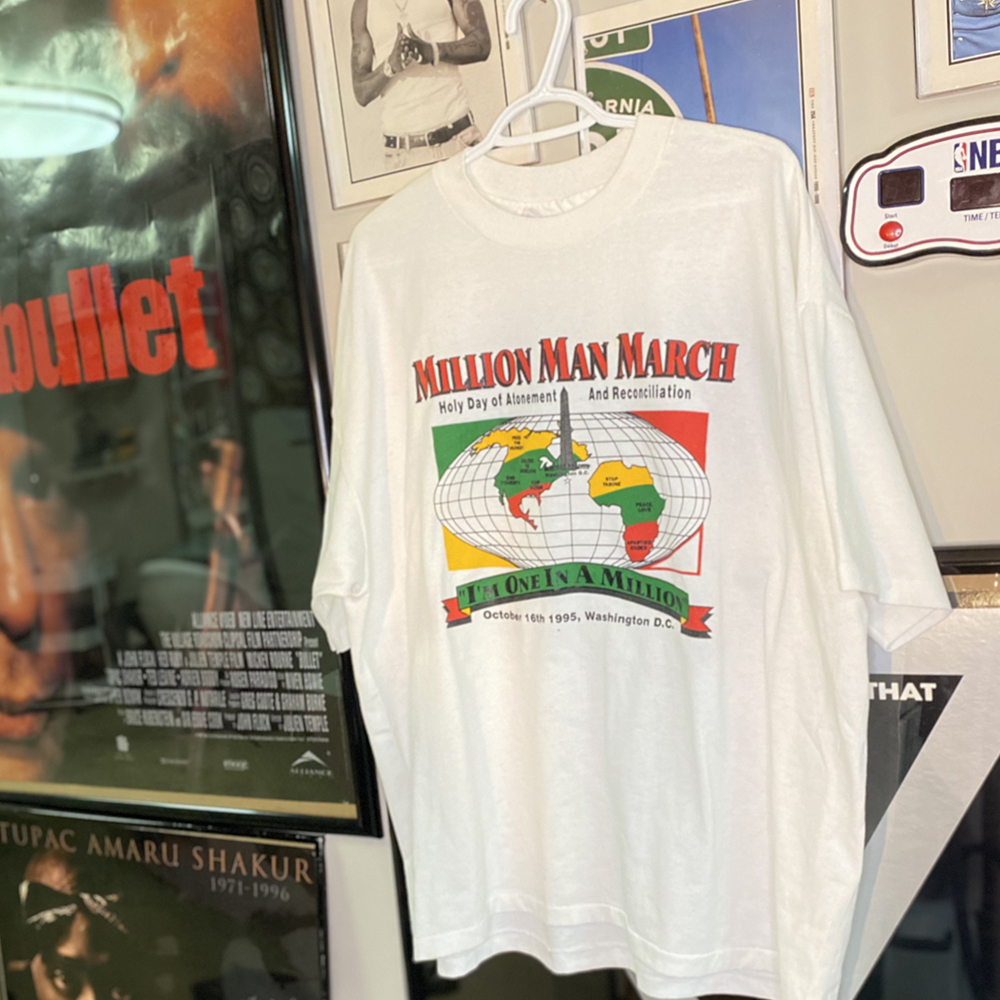 Vintage 1997 Million Woman March Philadelphia, October 25 T-Shirt
Vintage 1990s The Beautiful Black Woman T-Shirt
"Love, Protect, Respect" with Dashiki sleeves and collar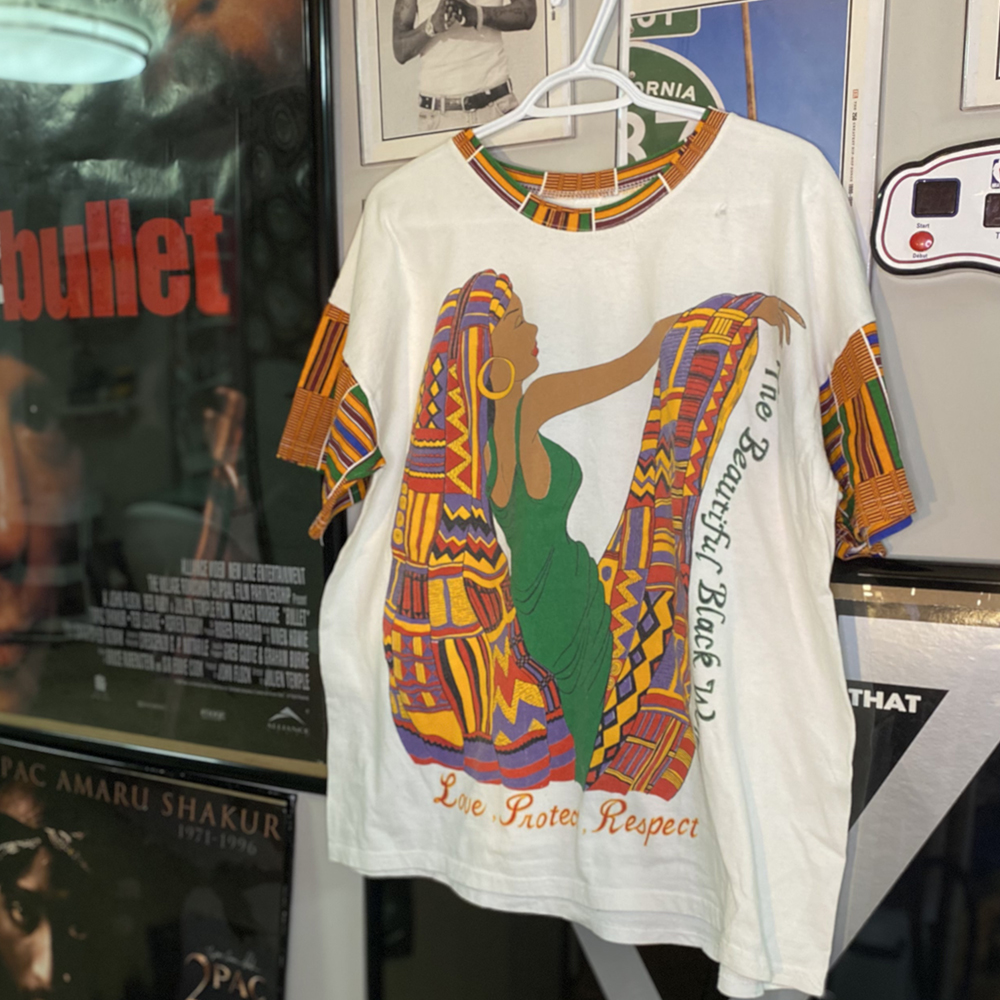 Vintage Y2K Rosa Parks Mugshot T-Shirt
"I am because she was" arrested for sitting in the front seats of a desegregated bus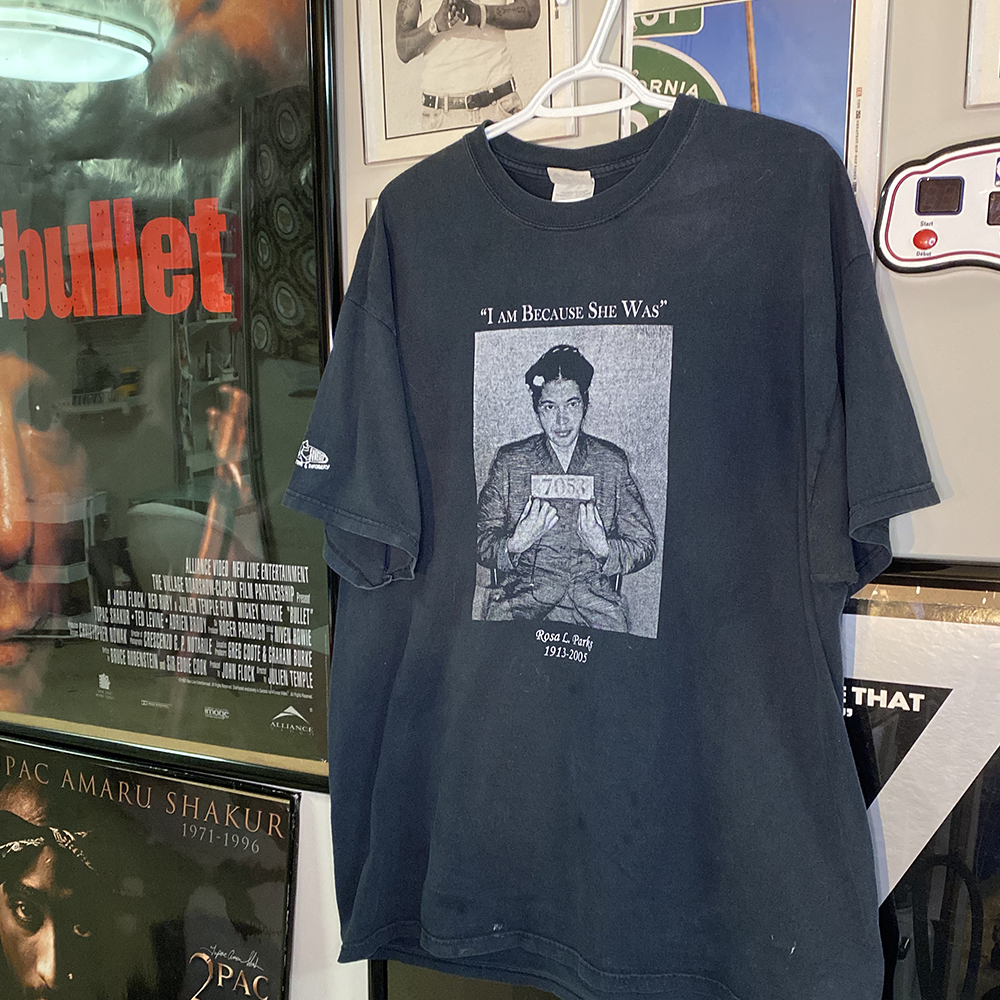 Vintage 1990s Barbara Kruger "Fu** White Supremacy" SUPREME parody T-Shirt
Vintage 1990s "Remembering History & Heritage" T-Shirt
"Black History Celebration", "Dreams in progress"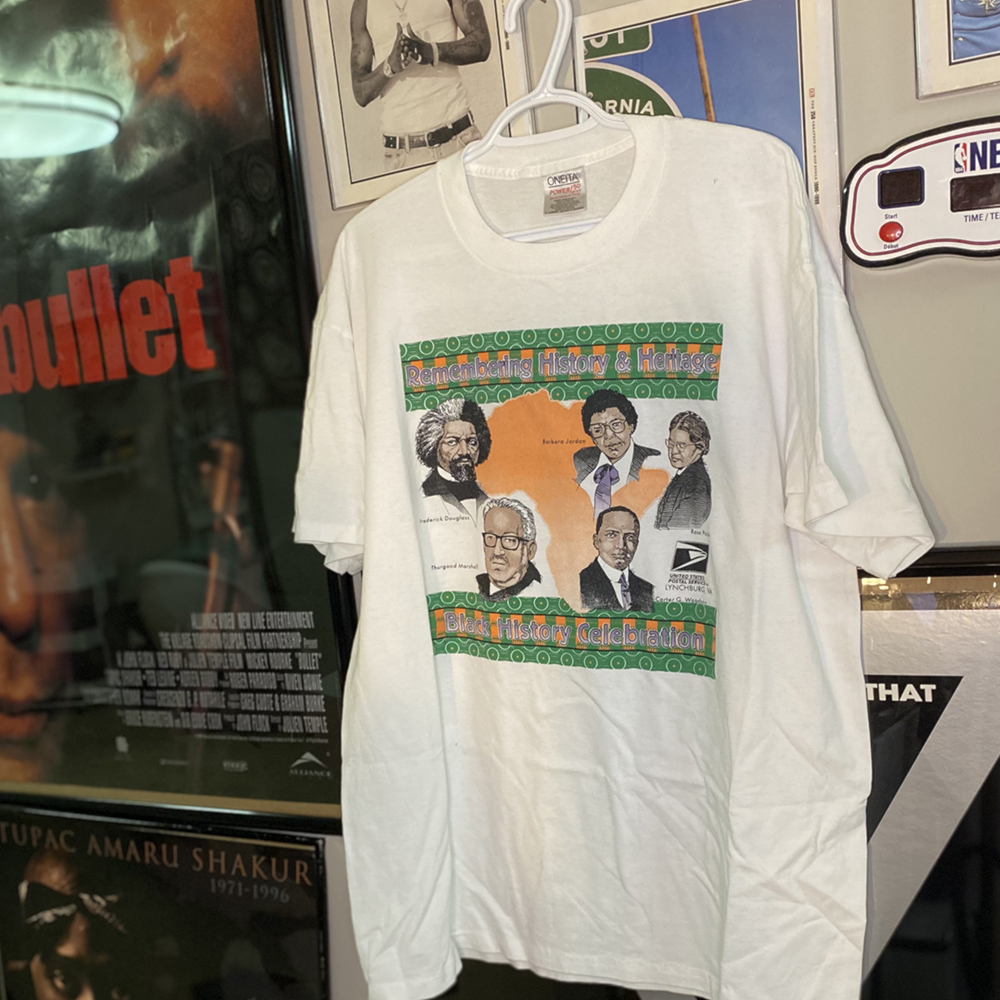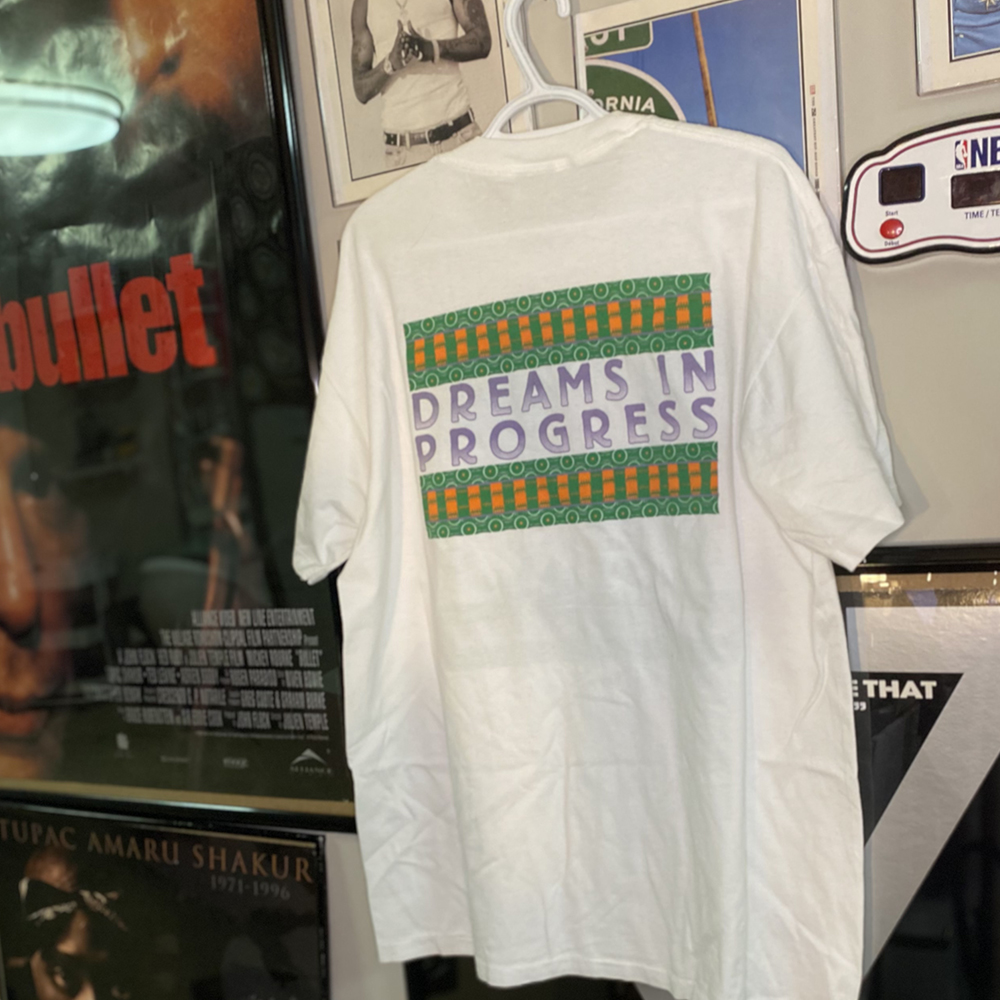 Vintage Y2K Black History a Rich Heritage T-Shirt
"Celebrating 365 Days a Year"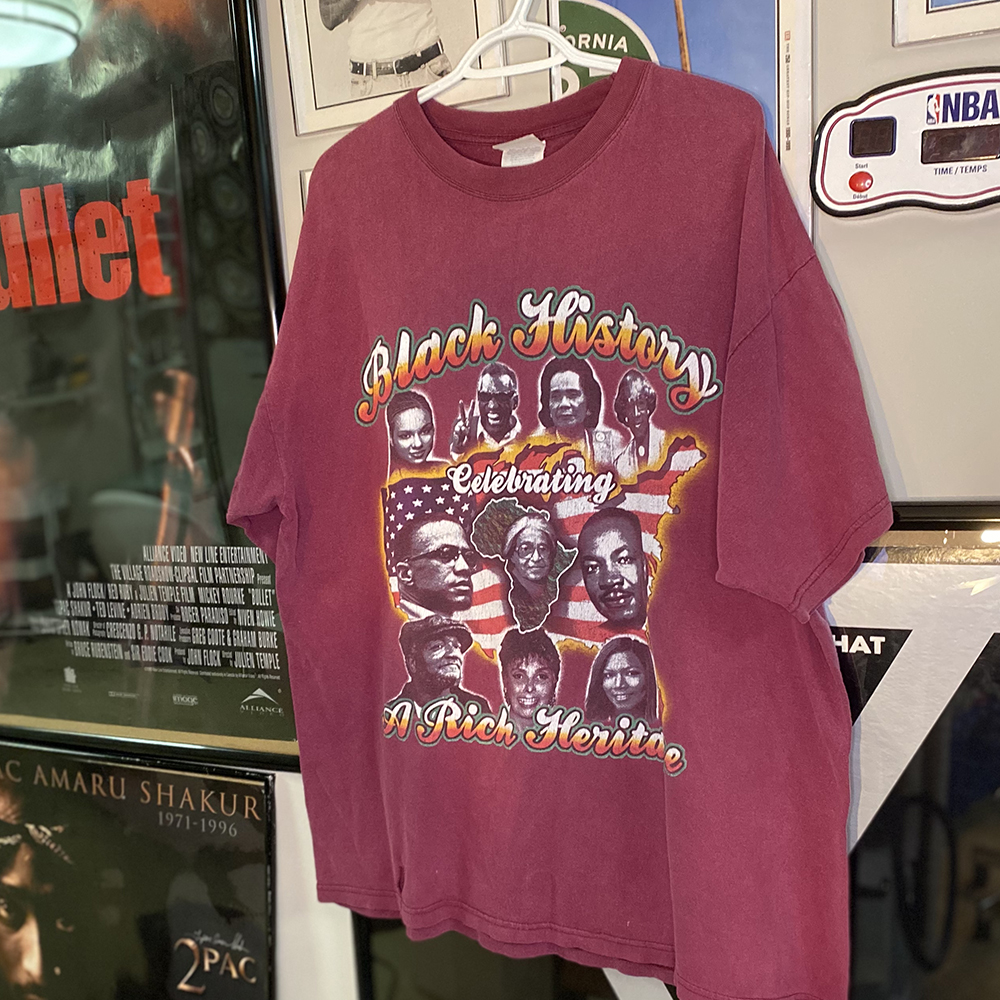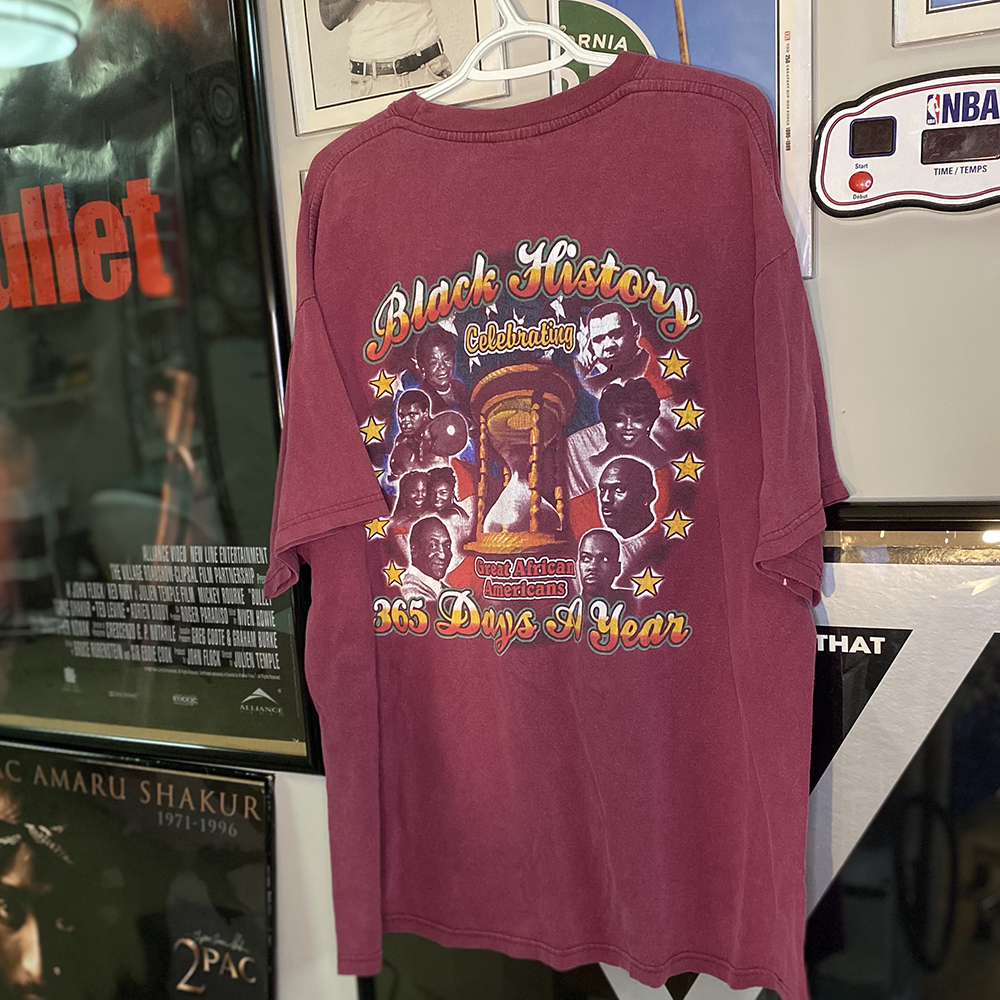 Vintage 1990s African American Culture Club T-Shirt
"Afro Club. Pride Love Unity"
Vintage 1990s Salute to Black History Greatness, Tribute to Black History T-Shirt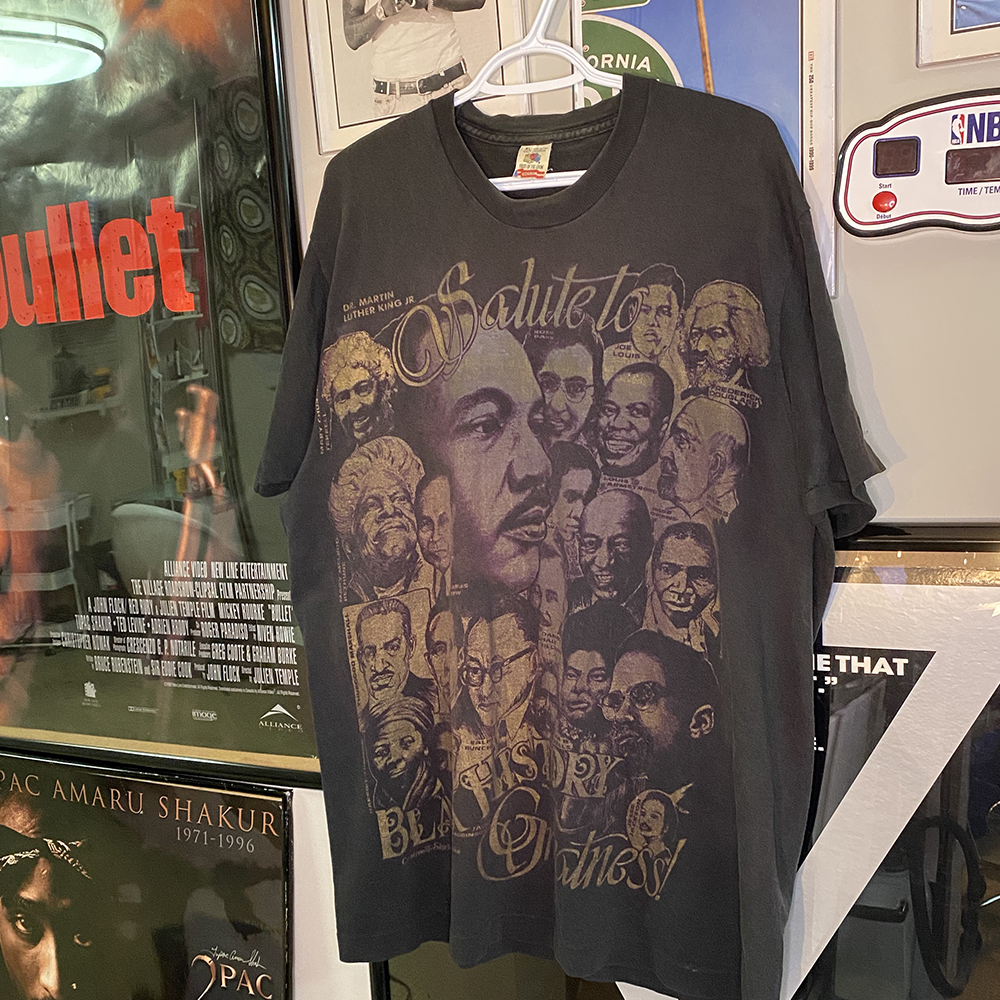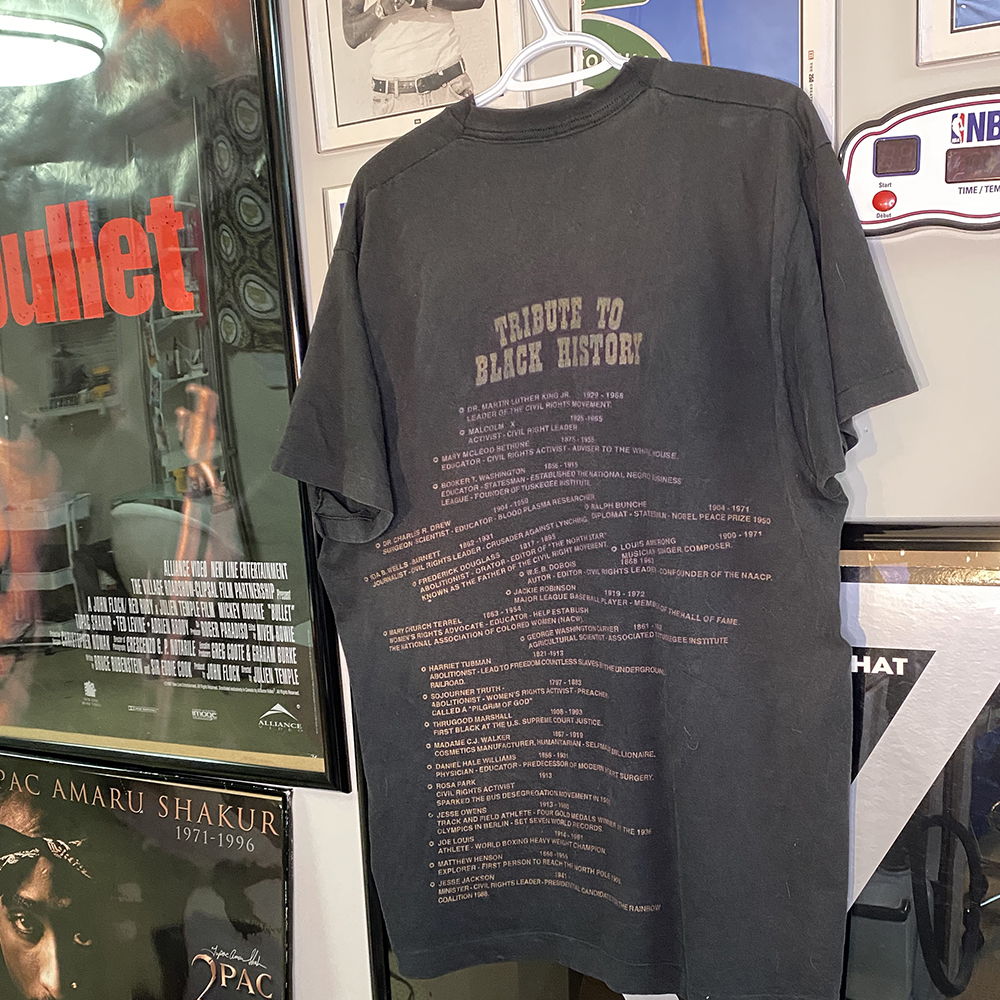 Vintage Y2K Sean John T-Shirt
"The Revolution will not be televised"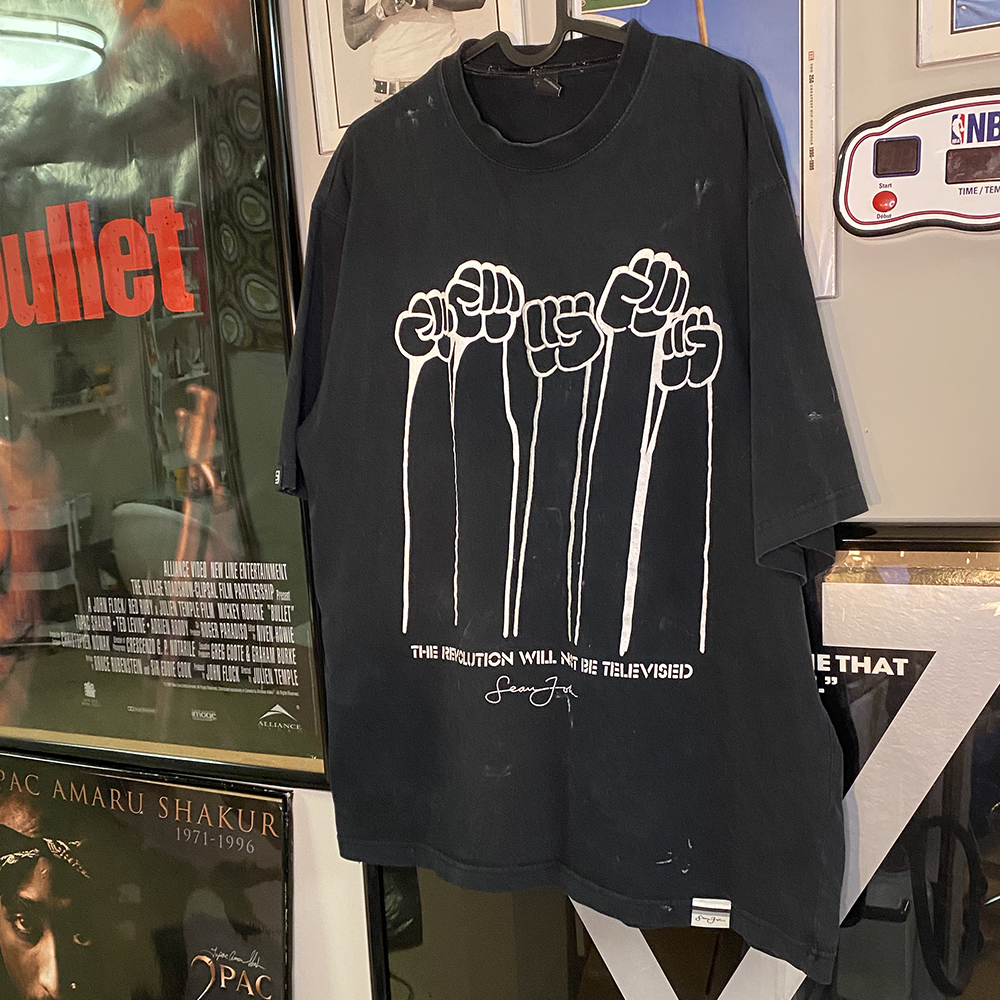 Vintage 1990s Heroes & Heritage 3D Emblem AOP T-Shirt
Vintage Y2K Jack Johnson T-Shirt
"I conquered the notion of race supremacy One 'great white hope' at a time!"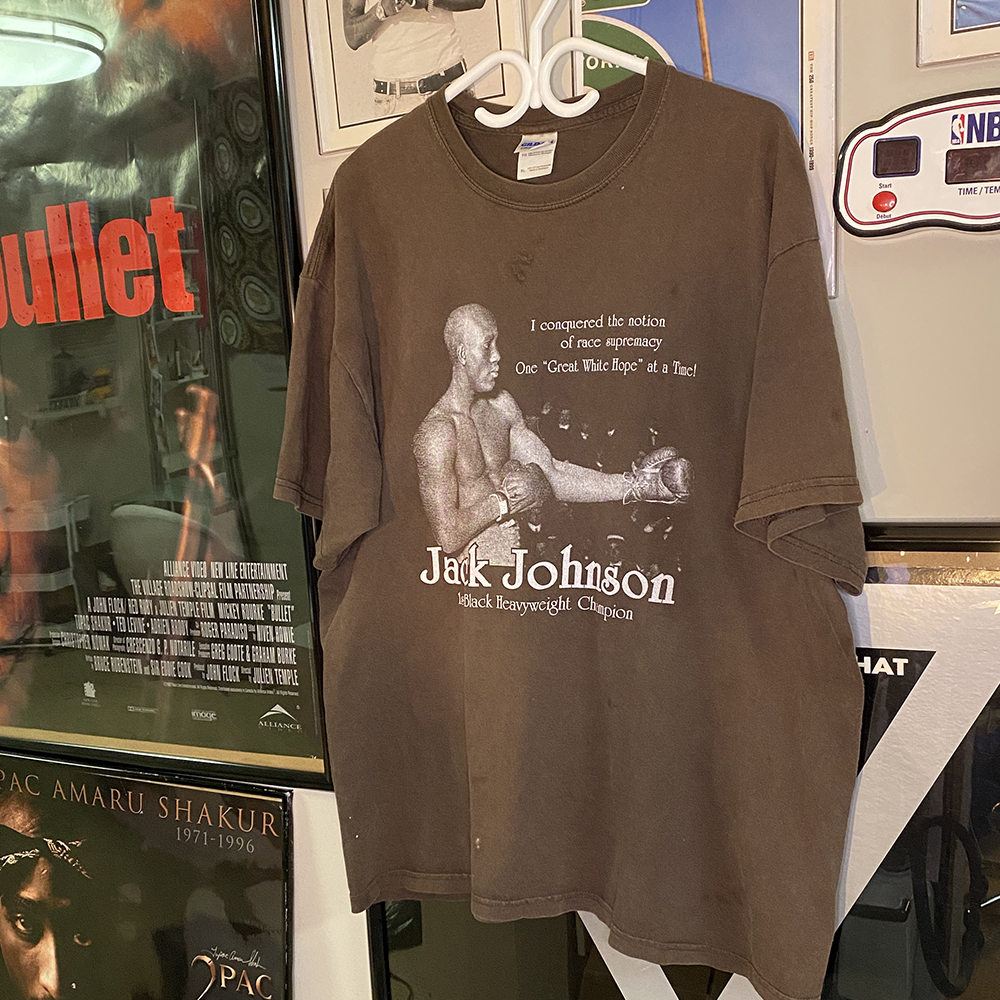 Vintage 1990s Cross Colours Hooded Shirt
"The more things change the more they stay the same."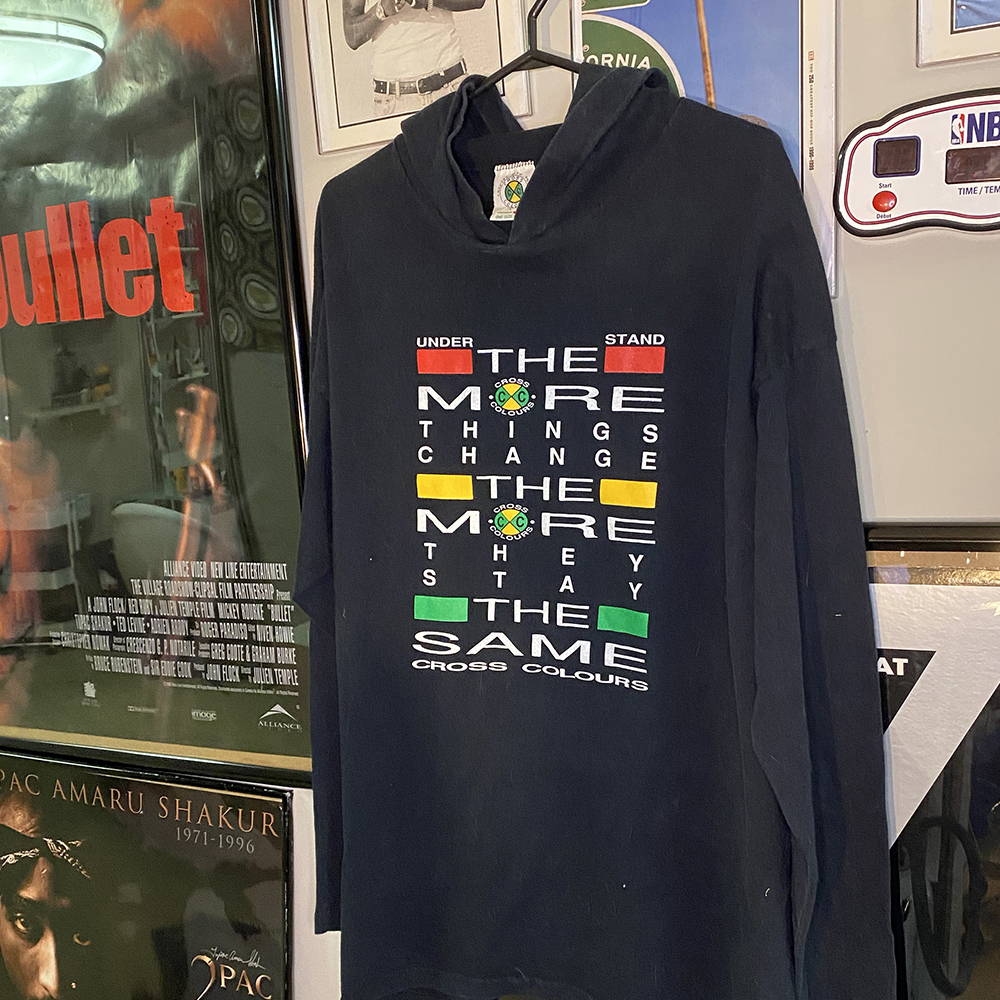 Vintage 1990s The New Black Panther Party T-Shirt