I first got into tees when I started going to concerts around 1986-87. My brother gave me a cassette of Diary of a Madman when I was younger and I've been hooked ever since. A few years of Ozzy's solo stuff and then I dove into Sabbath. I have seen Ozzy and Sabbath in concert around 15 times. I consider myself a massive Ozzy and t-shirt fan.
I'm totally psyched for Ozzy's new album. I have already pre-ordered a signed copy of it. And I'm definitely looking forward to his NFL halftime kick-off.
My go-to shirt is my Tribute shirt!
It's hard to pick my Ozzy grail tee shirt but it would probably be my No More Tears..no wait The Ultimate Sin…wait, no, it's gotta be my No Rest For The Wicked.
I'm on the constant hunt for Ozzy or Black Sabbath Ozzy-era tees. Always looking for different prints from different countries, different legs of tours, or those all-over prints.
I have somewhere around 300+ vintage band shirts ranging from the 70s to some current bands. Some of my prized shirts would have to be my 80s Metallica, 80s Megadeth, 87 Helloween, Doro Pesch(high-school crush), 80s Loudness, and 90s Lynch Mob. I'm sure I could list at least 10 more grails.
I started reselling around 6 years ago.
Fun fact: I answered an ad in a Goldmine magazine in the 90s where they looking for magazine covers that featured Ozzy on the cover. I lived in Spain in the 80s and often bought metal magazines so I had a few that featured Ozzy. I sent copies of the covers they replied they would buy them – and it ended up being Ozzy's manager! I told him I didn't want the money but if he could send a signed picture that would be cool. He sent a very nice care package!
You can catch me on IG at: instagram.com/crockerj

Vintage 1980s Ozzy Osbourne T-Shirts
Vintage Blizzard of Ozz Tour T-Shirts

Vintage Diary of a Madman Tees
Vintage 1982 The Ozzy Osbourne Band Tour T-Shirt
Vintage Ozzy Osbourne Speak of the Devil T-Shirts
Vintage Rock Superbowl XIV 1982 Jersey


Vintage Ozzy Osbourne No Rest for the Wicked Shirts
Vintage Ozzy Osbourne The Ultimate Sin T-Shirts
Vintage Ozzy Bark at the Moon Tees


Vintage 1980s Randy Rhoads T-Shirts
Vintage 1970s Black Sabbath T-Shirts
Vintage 1970s Sabbath Bloody Sabbath T-Shirt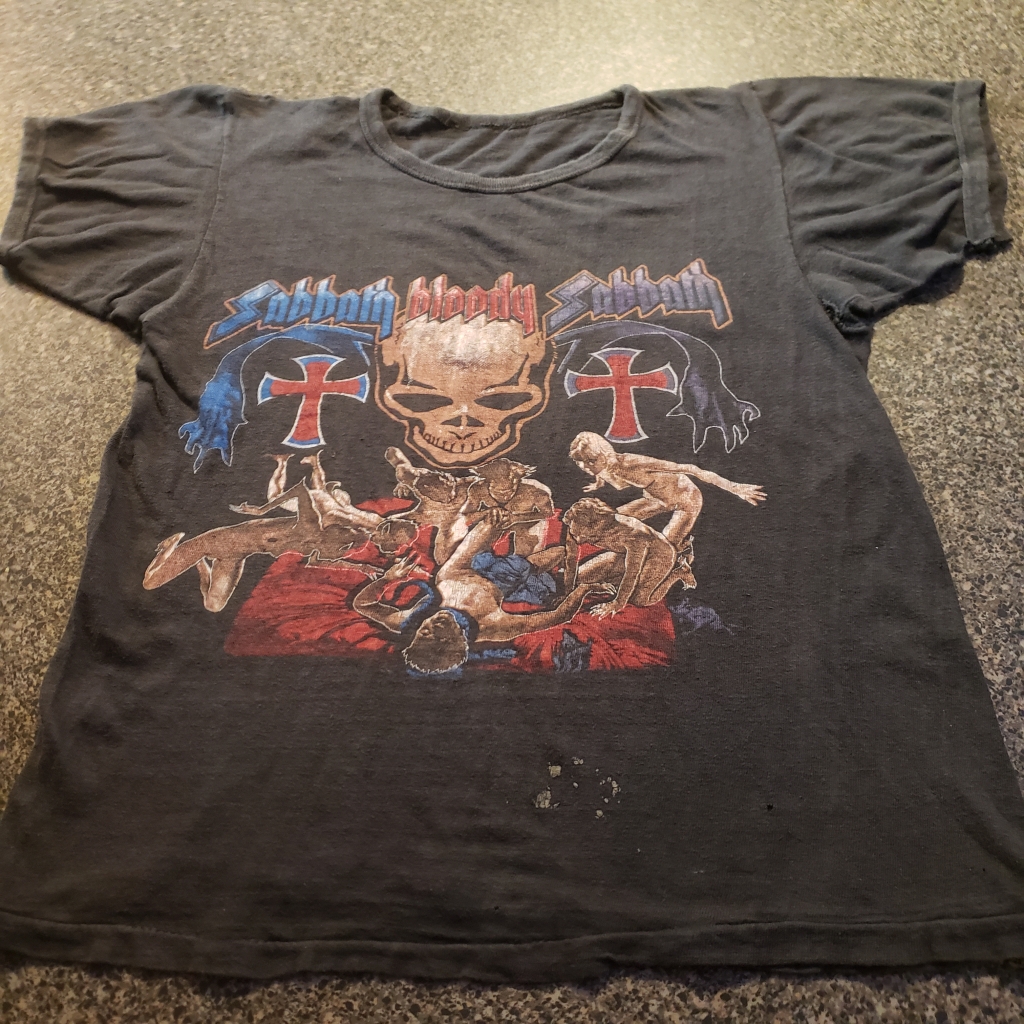 Vintage 1980s Black Sabbath T-Shirts
Vintage 1980 Black Sabbath Heaven and Hell Tour Summer Jam T-Shirt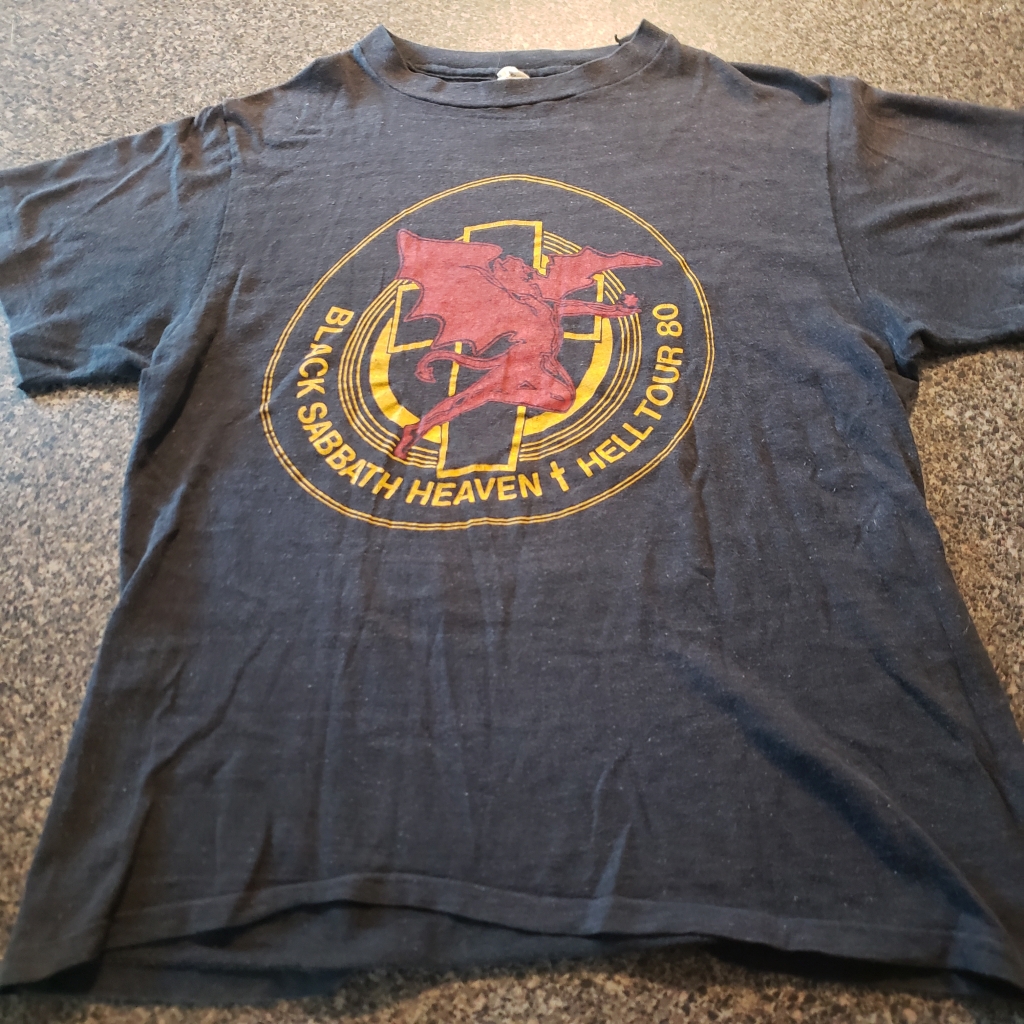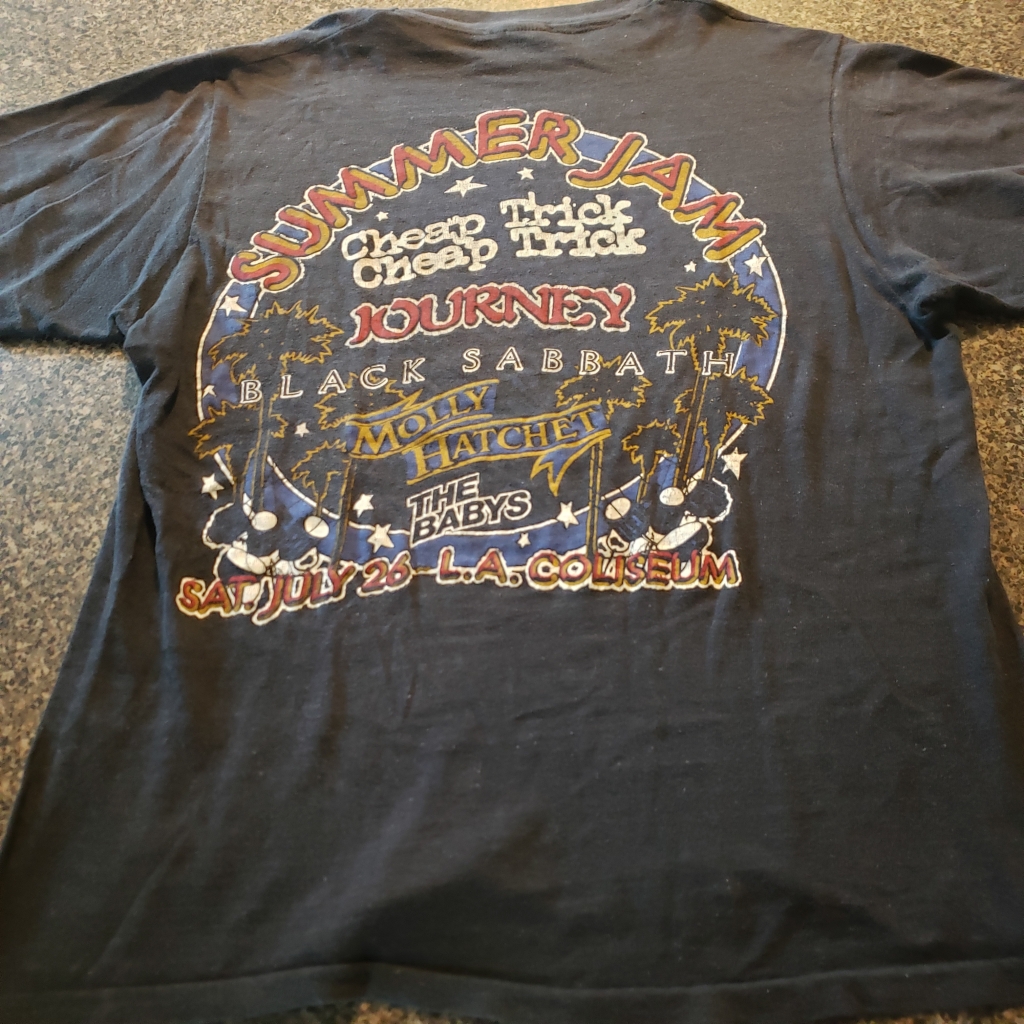 Vintage Back Sabbath Heaven & Hell Jersey


Vintage 1981 Black Sabbath Mob Rules Jersey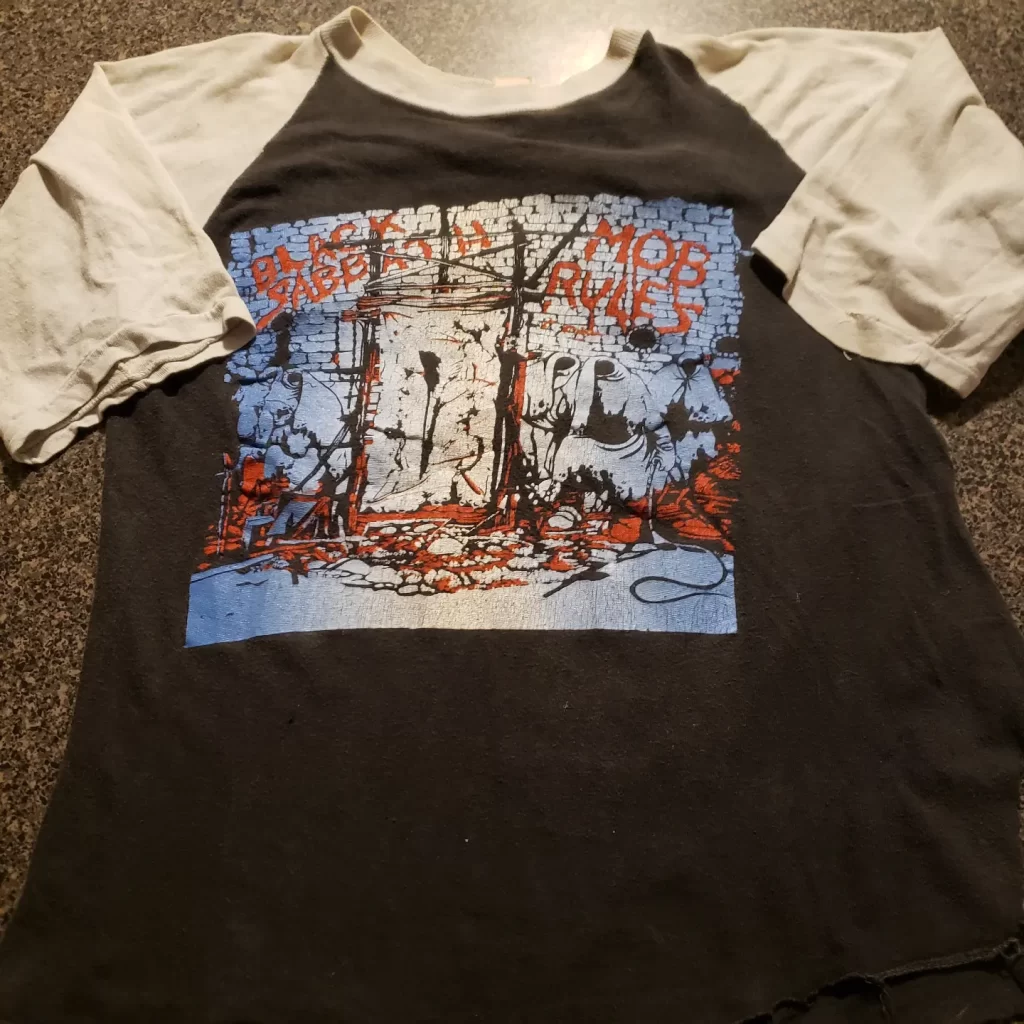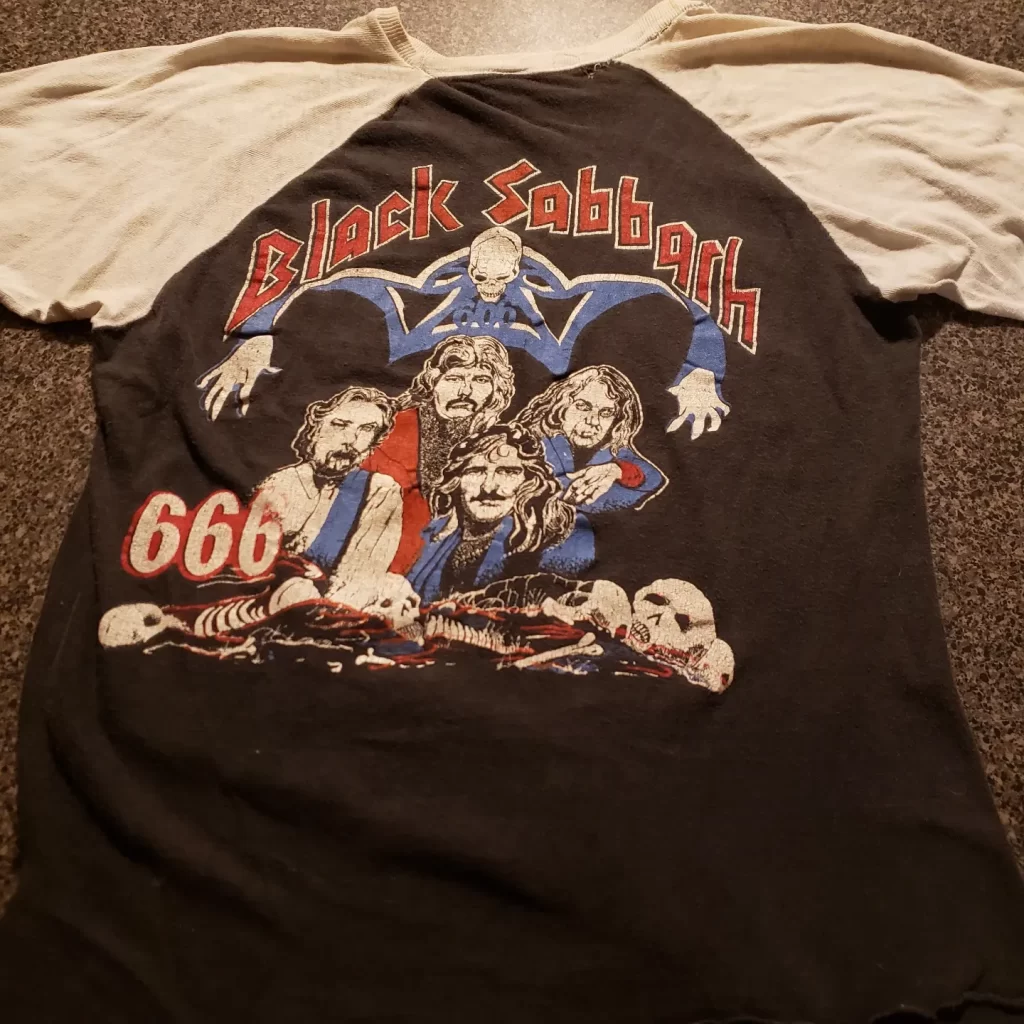 Vintage 1982 Black Sabbath Mob Rules T-Shirt
Vintage 1983 Black Sabbath Born Again Jersey Bootleg W/Quiet Riot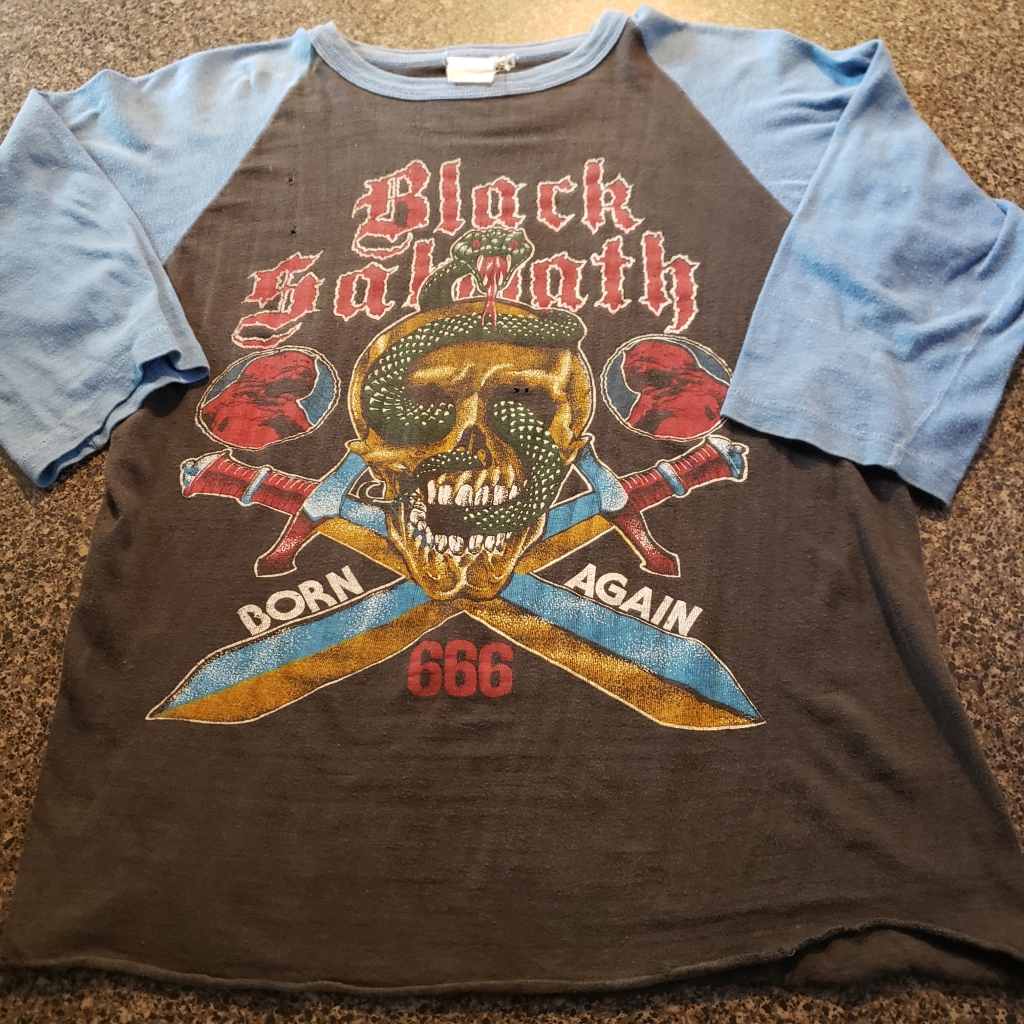 Vintage 1984 Black Sabbath Live Evil T-Shirt


Vintage 1984 Black Sabbath Live Evil Jersey
Vintage 1986 Black Sabbath Tour T-Shirt


Vintage 1989 Black Sabbath Headless Cross Tour T-Shirt


Vintage 1990s Black Sabbath T-Shirts
Vintage 1990 Black Sabbath TYR T-Shirt


Vintage 1992 Black Sabbath Dehumanizer T-Shirt


Vintage Ozzy and Randy Rhoads T-Shirts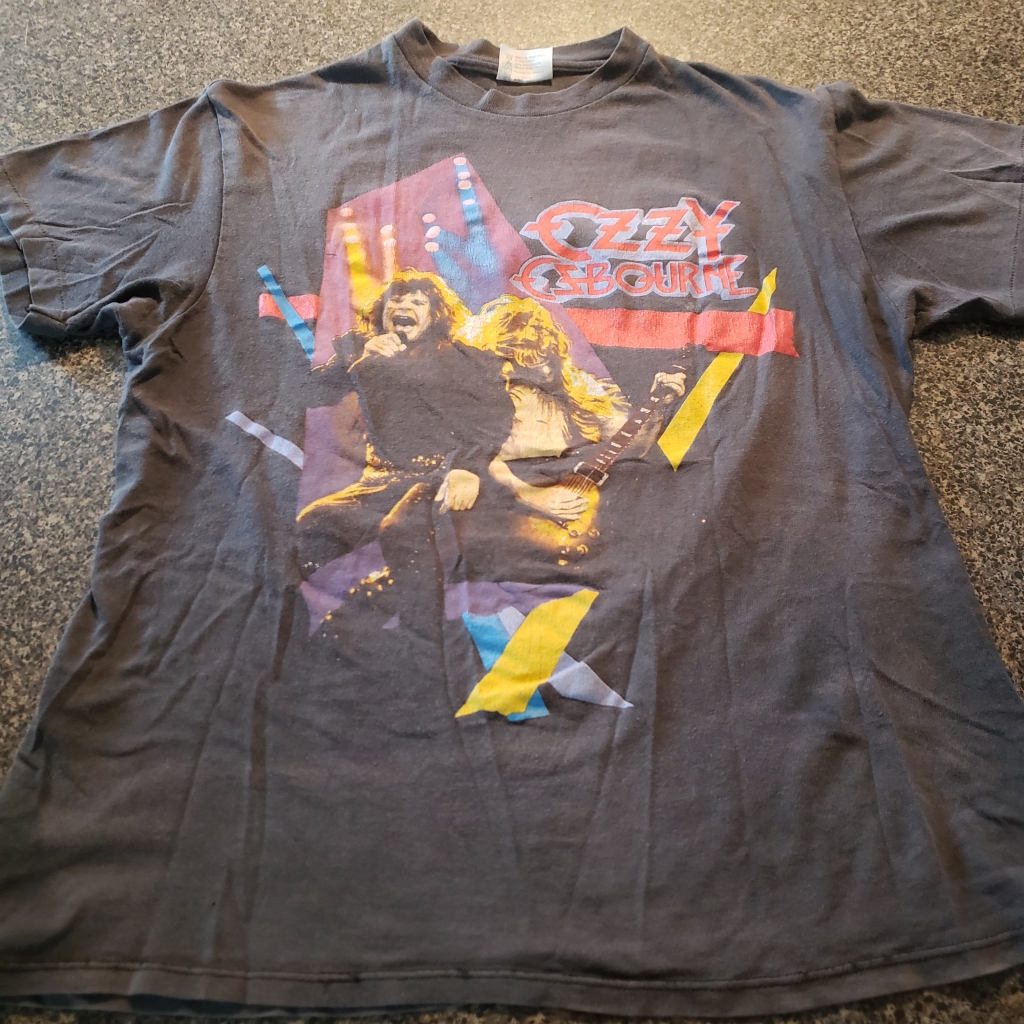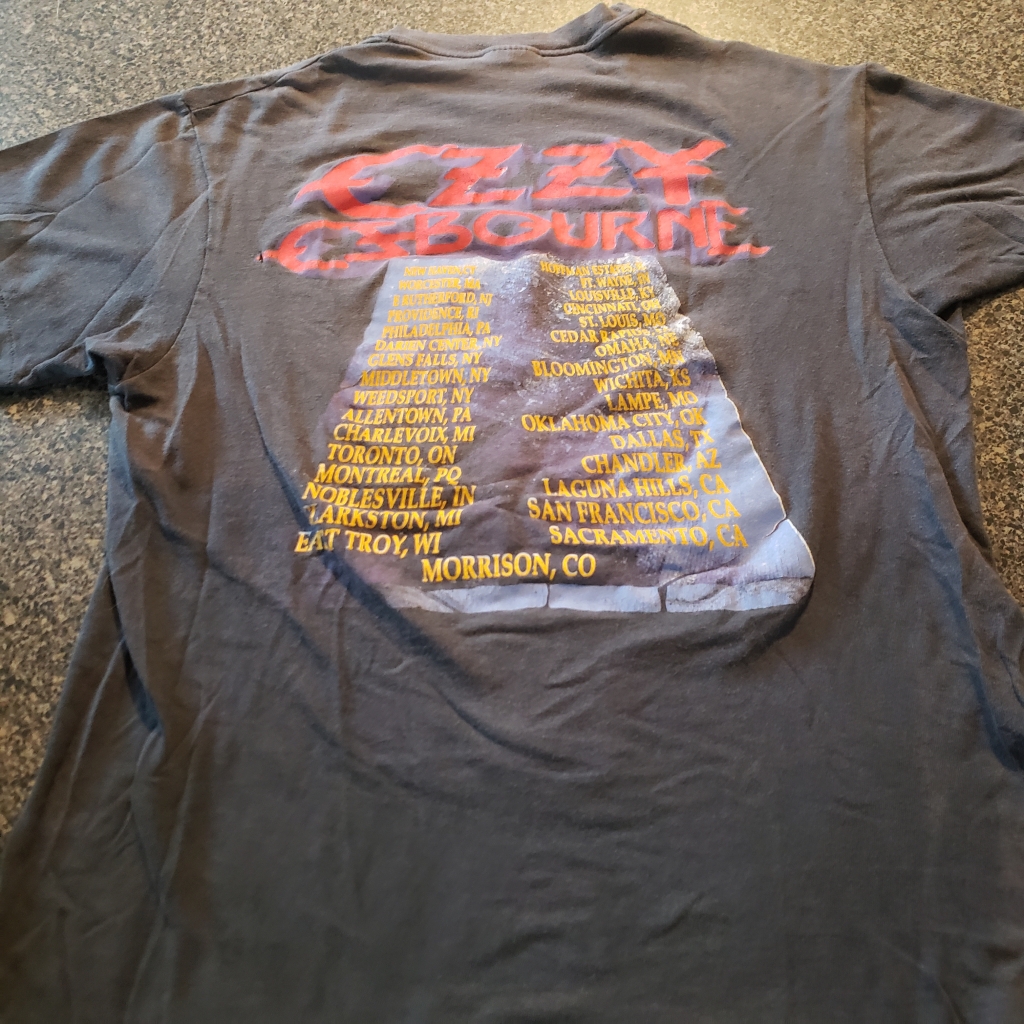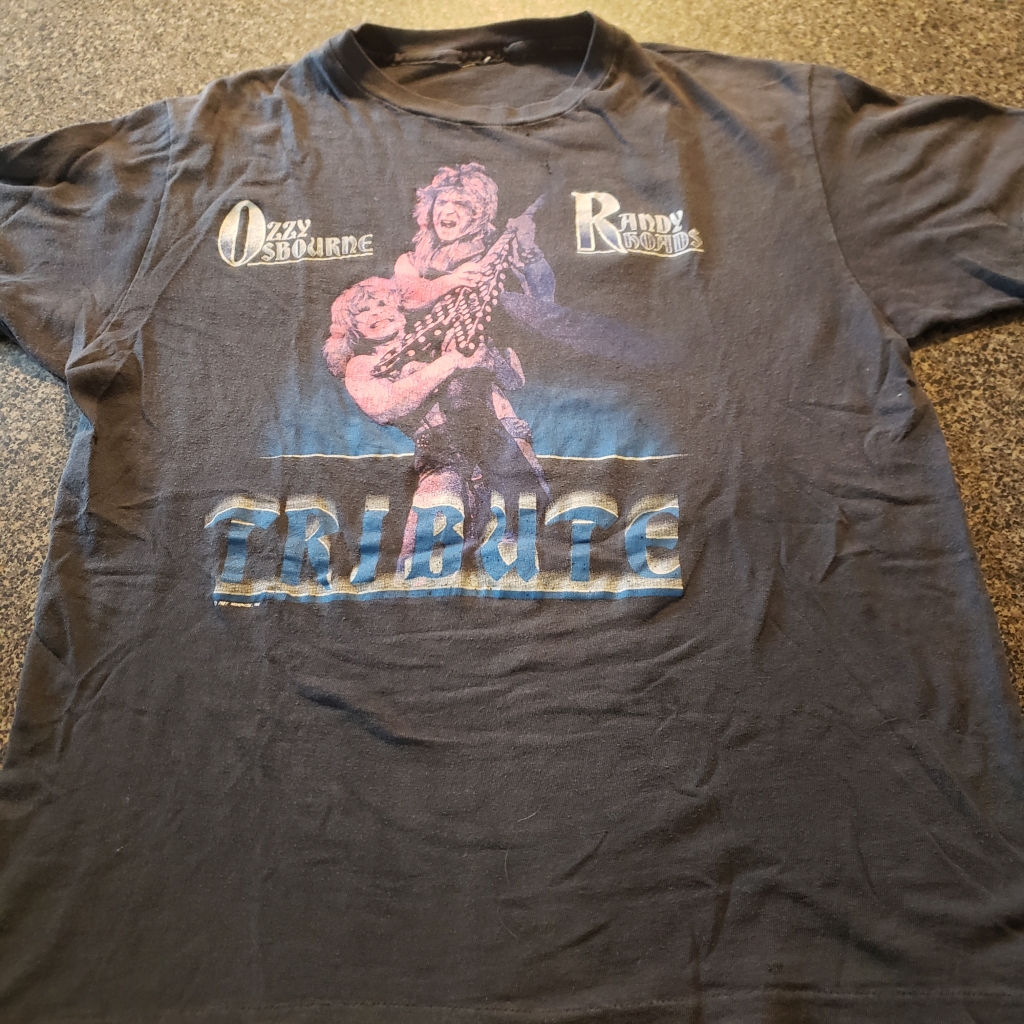 Vintage Ozzy Osbourne T-Shirts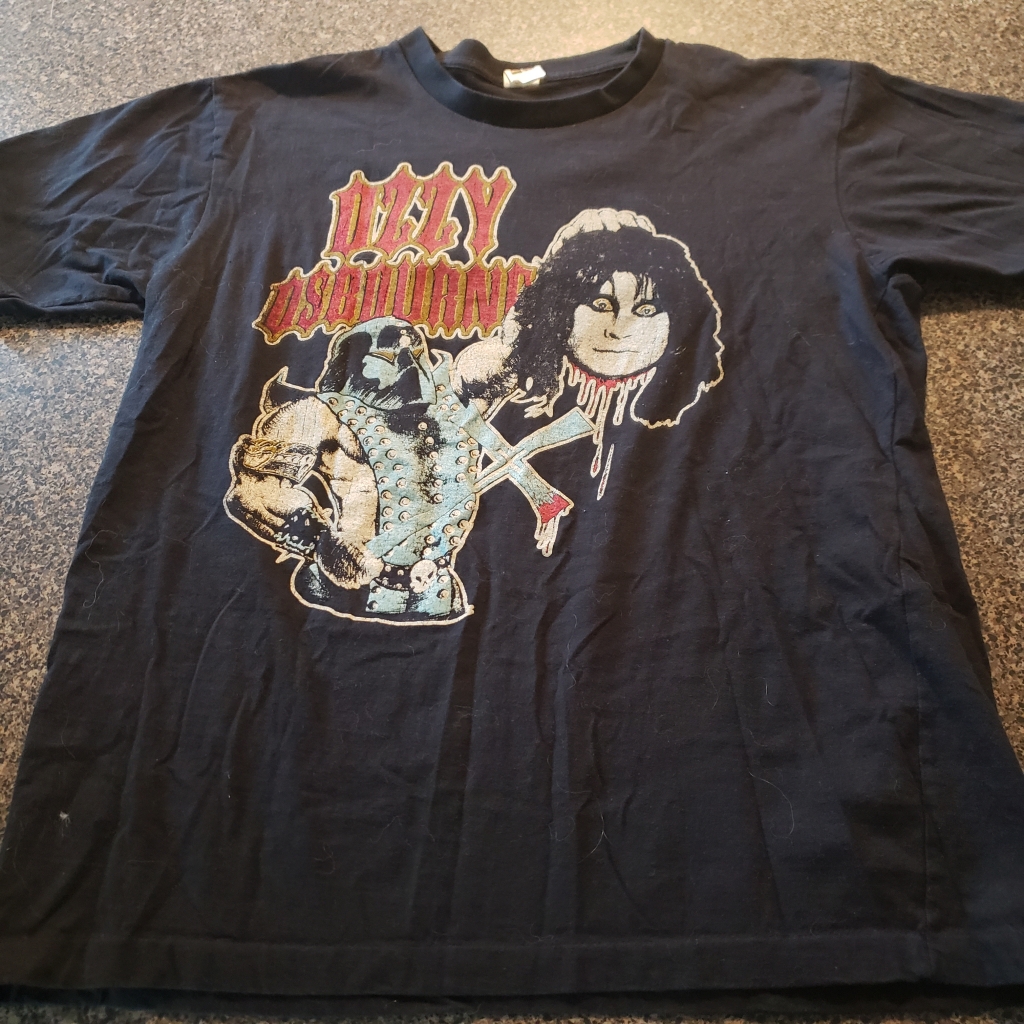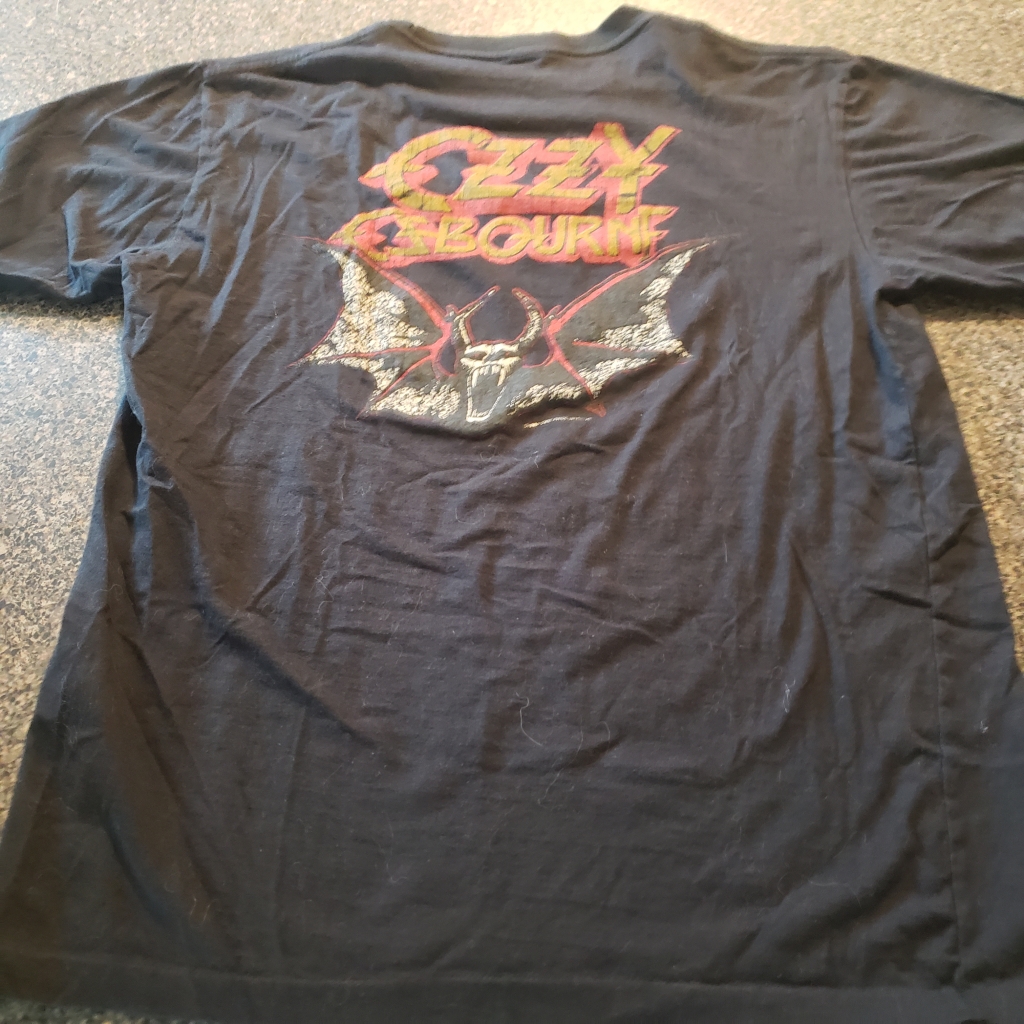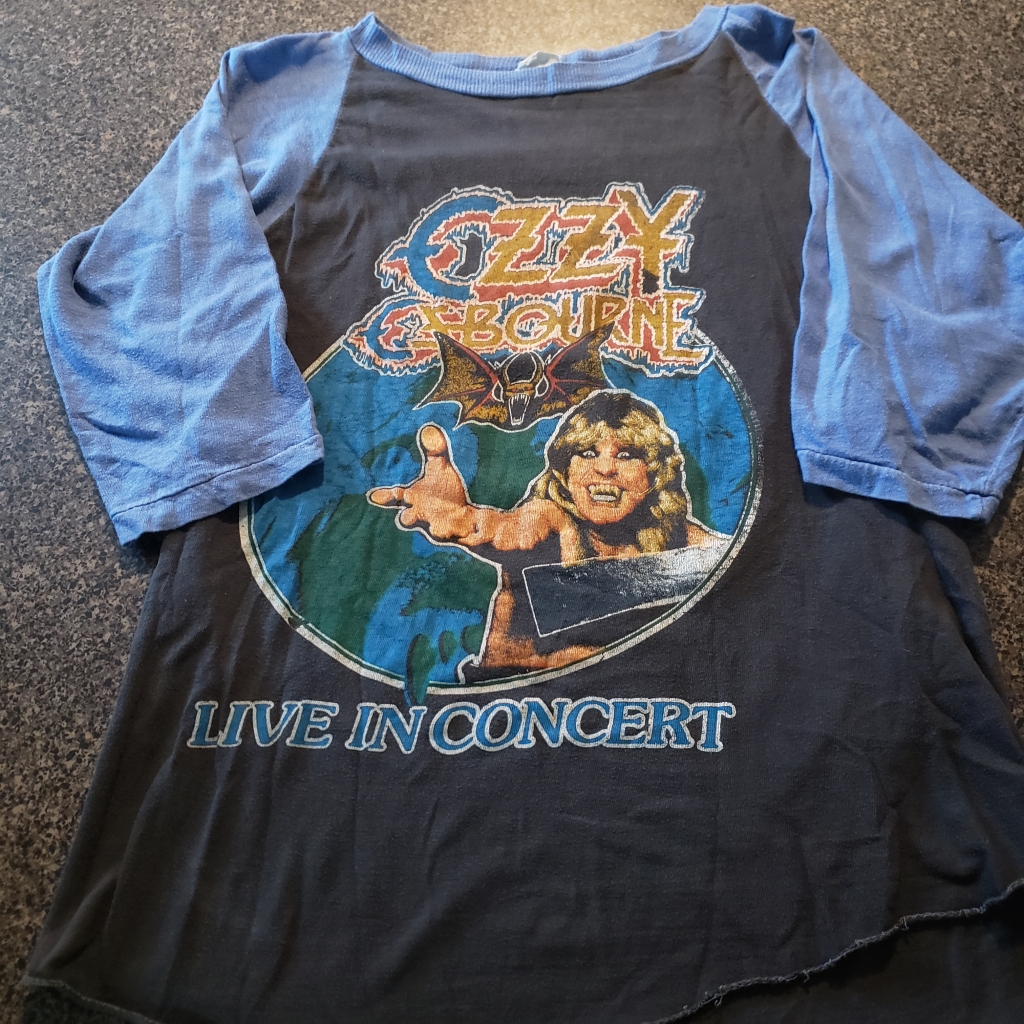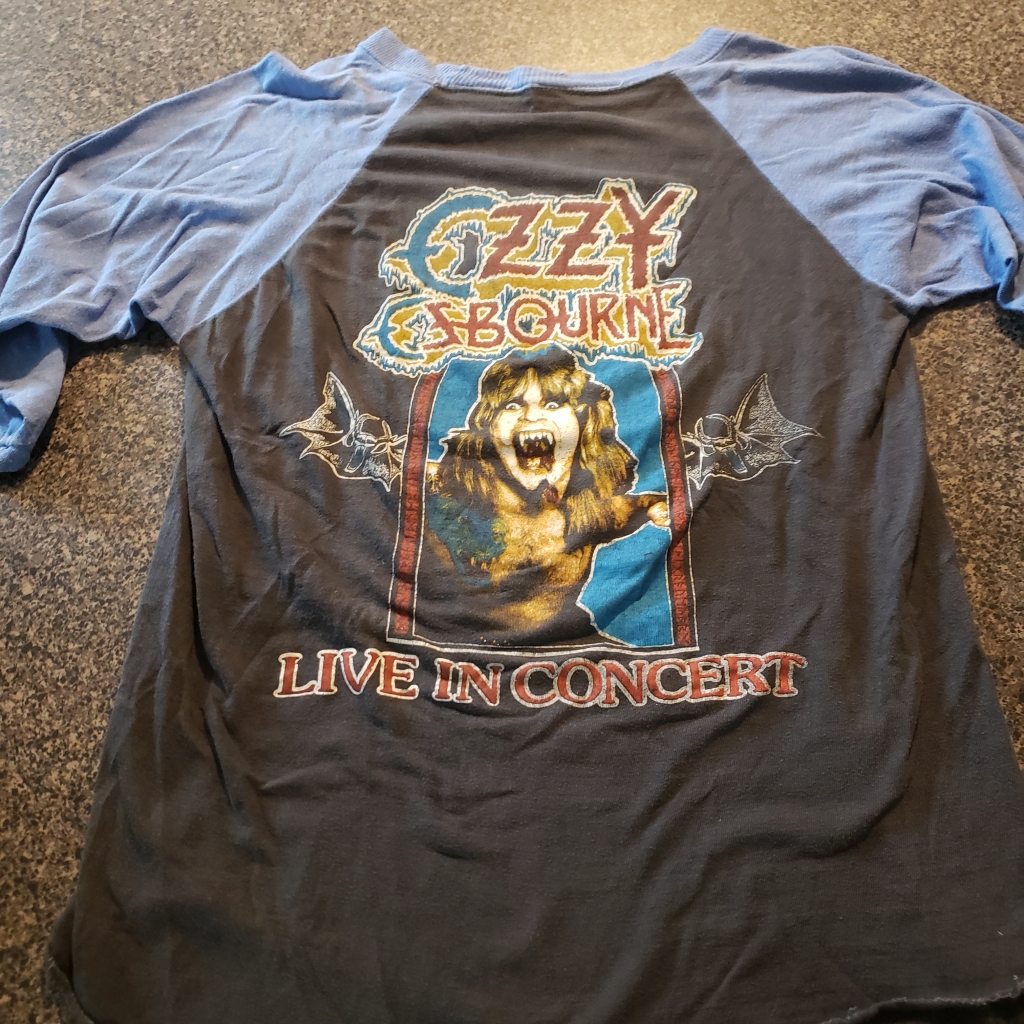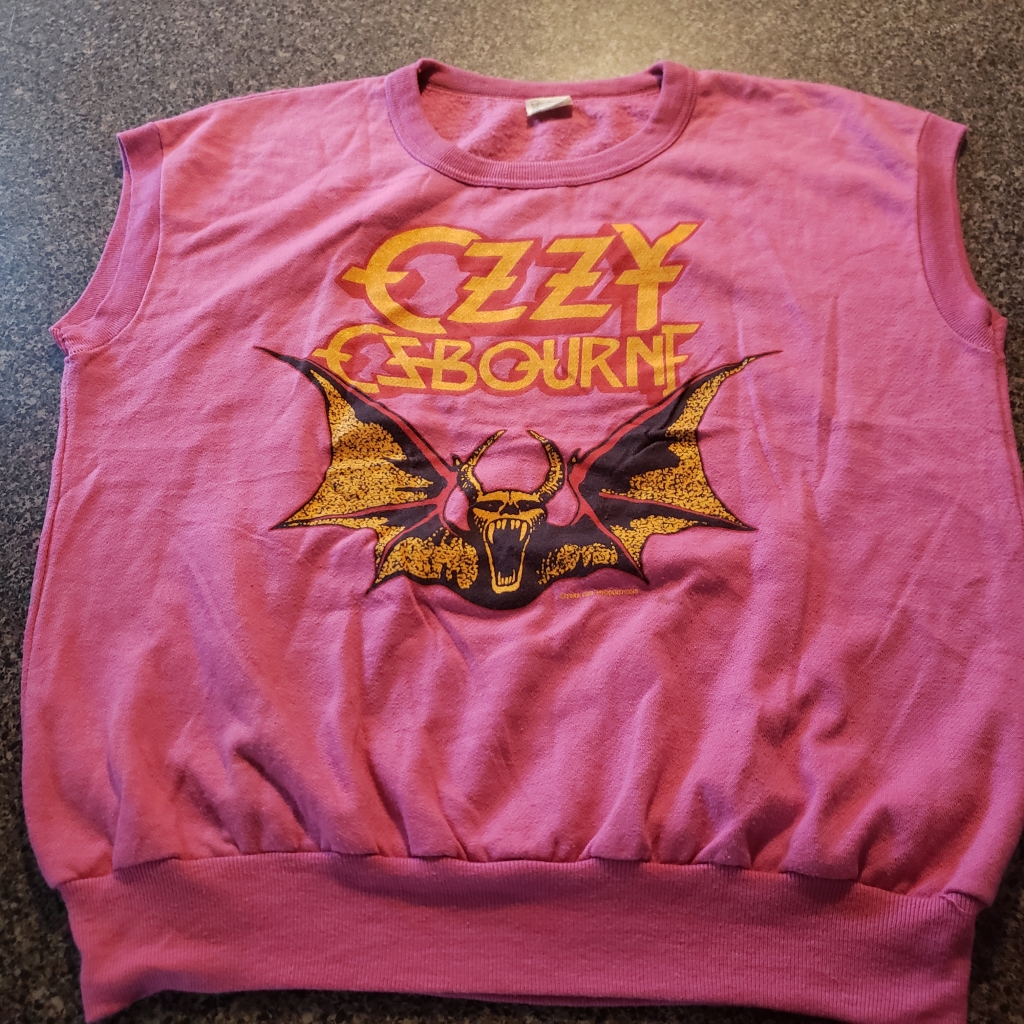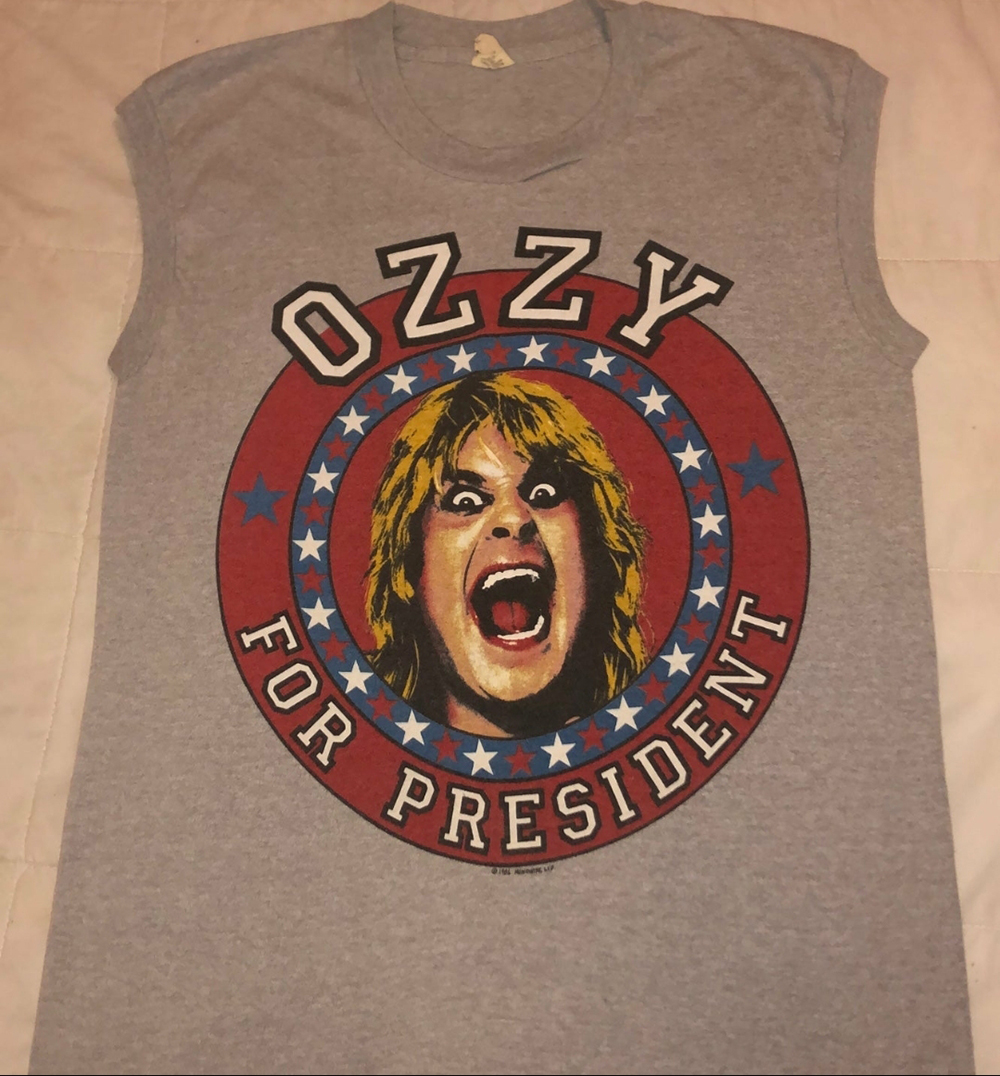 Vintage 1990s Ozzy Osbourne T-Shirts
Vintage 1991 Ozzy Osbourne All-Over-Print T-Shirt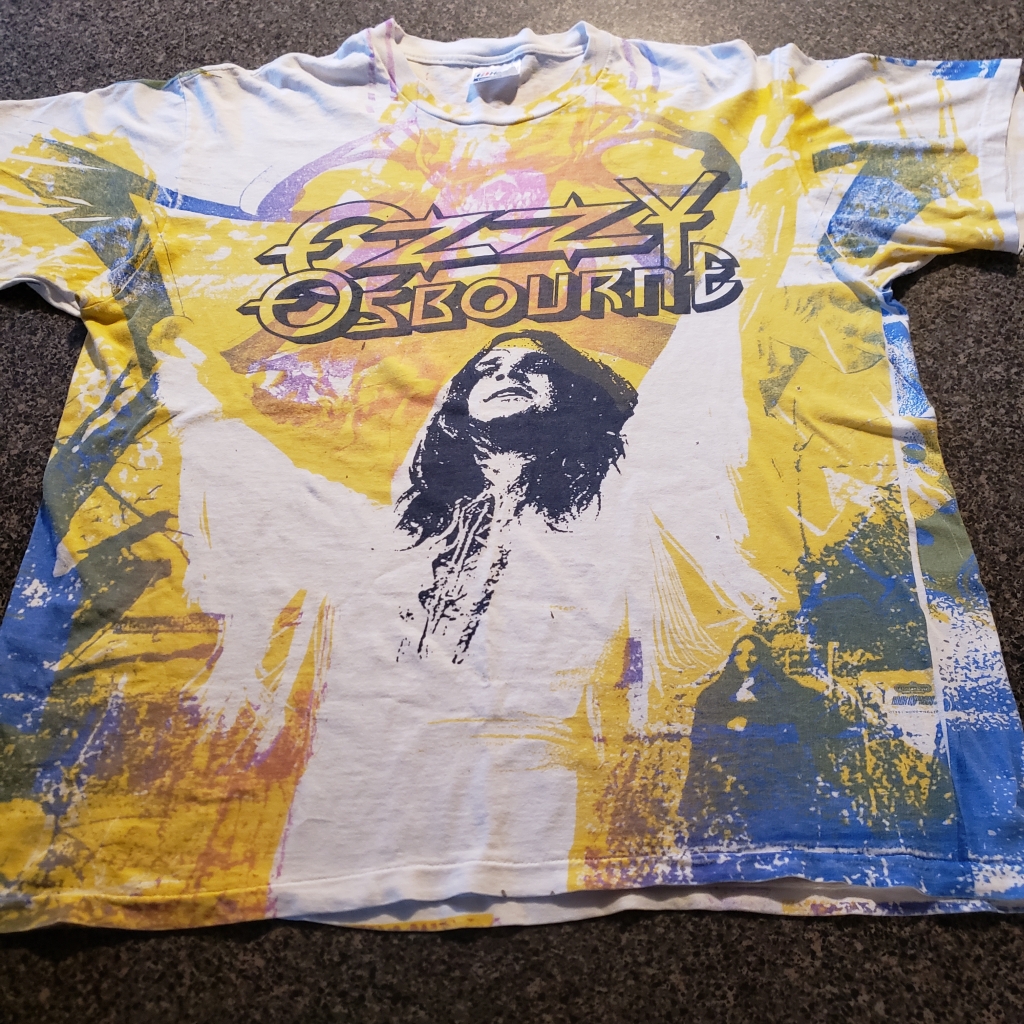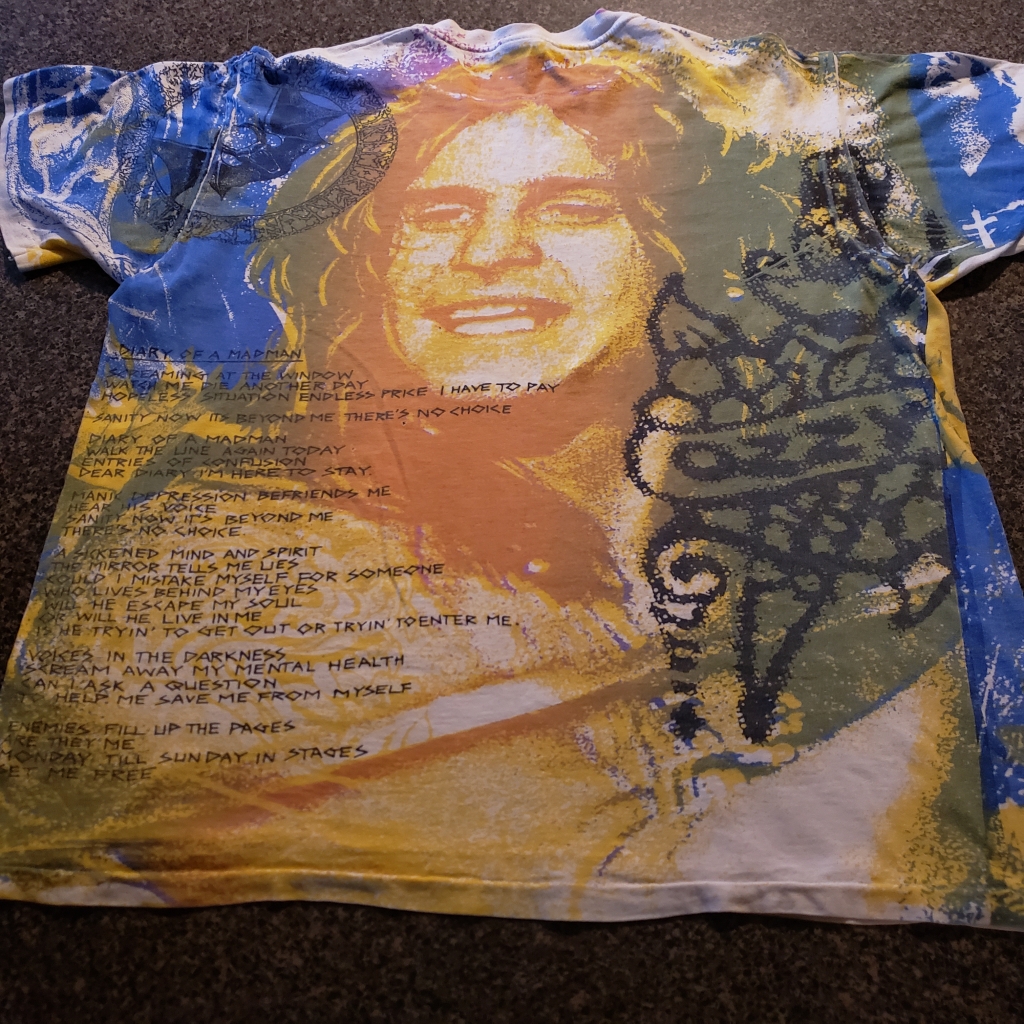 Vintage 1992 Ozzy Theatre of Madness T-Shirt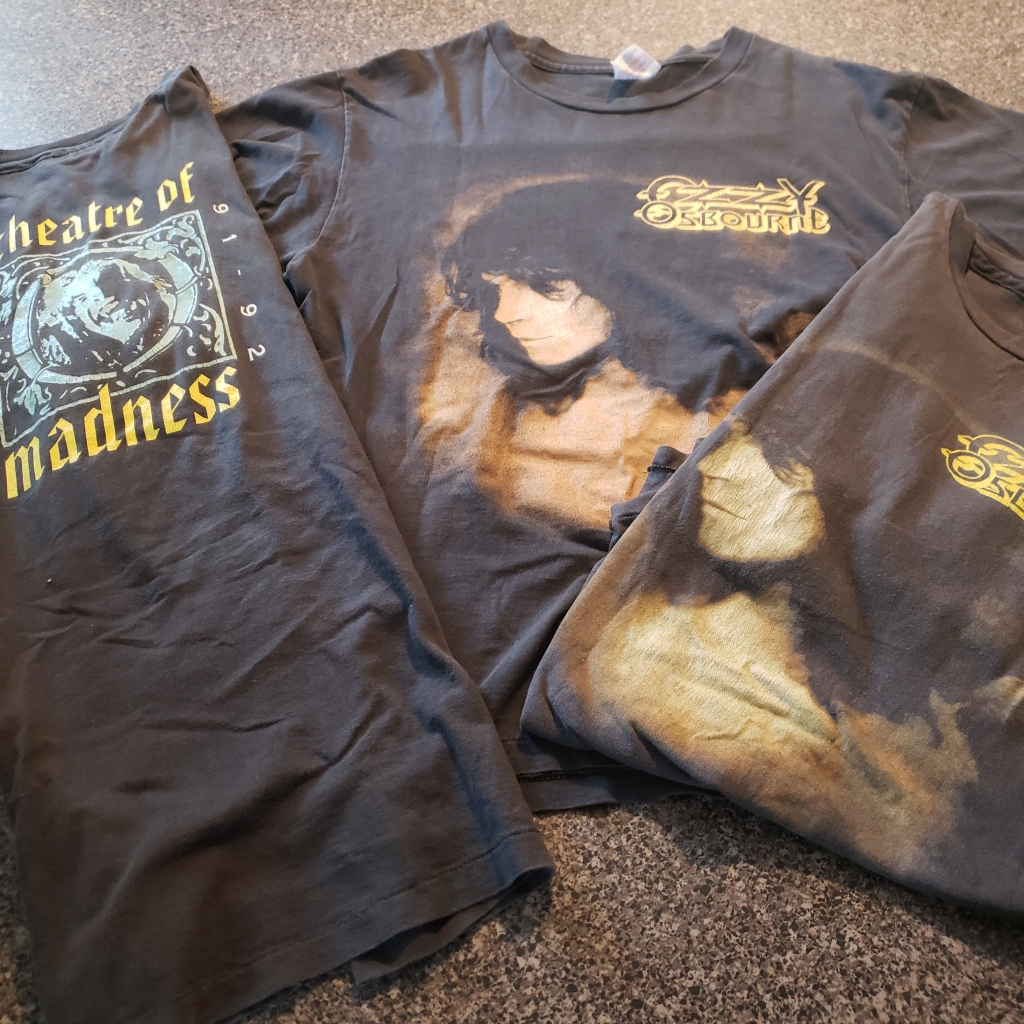 Vintage 1995 Ozzy Ozzmosis Tour T-Shirt


Vintage 1996 Ozzy Osbourne Retirement Sucks Tour T-Shirts


Vintage 1996 Ozzy Osbourne Last Bloody Shows T-Shirt


Vintage 1996 The Ozzfest T-Shirt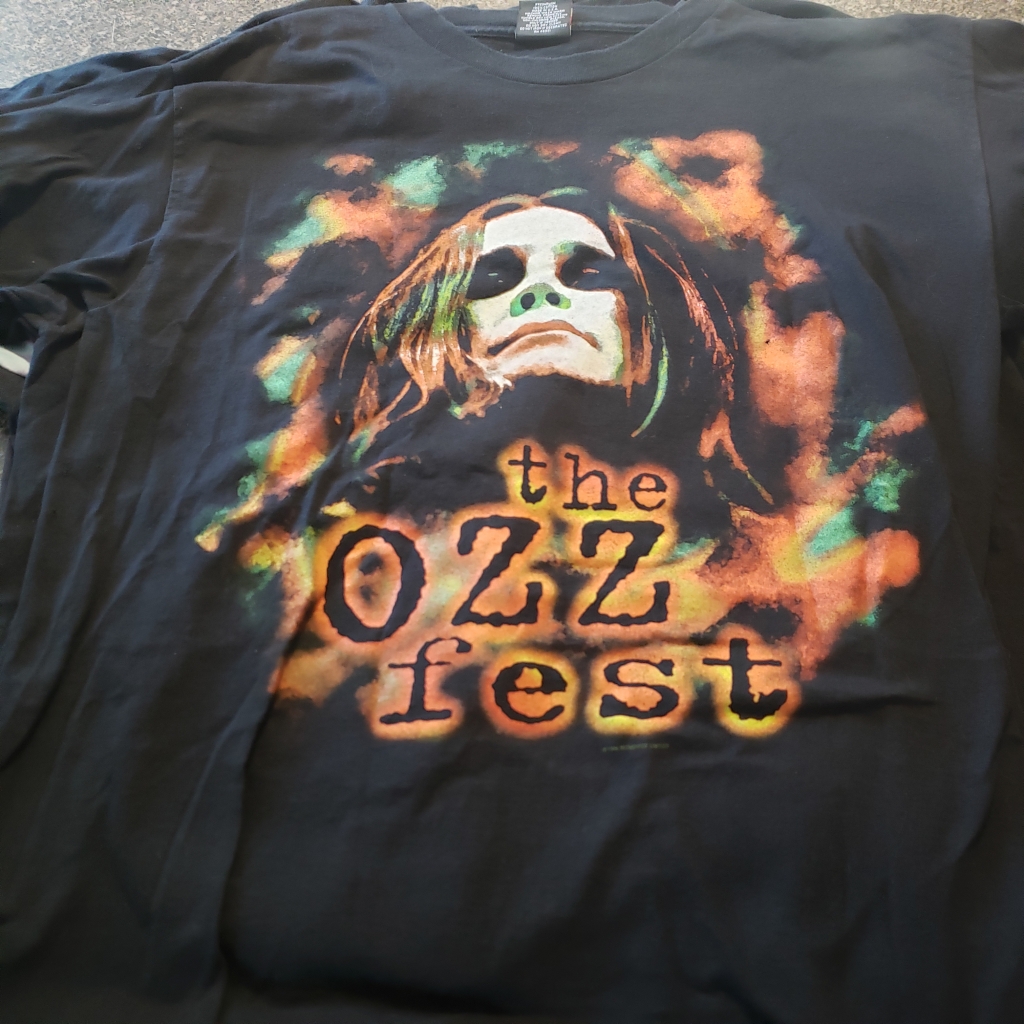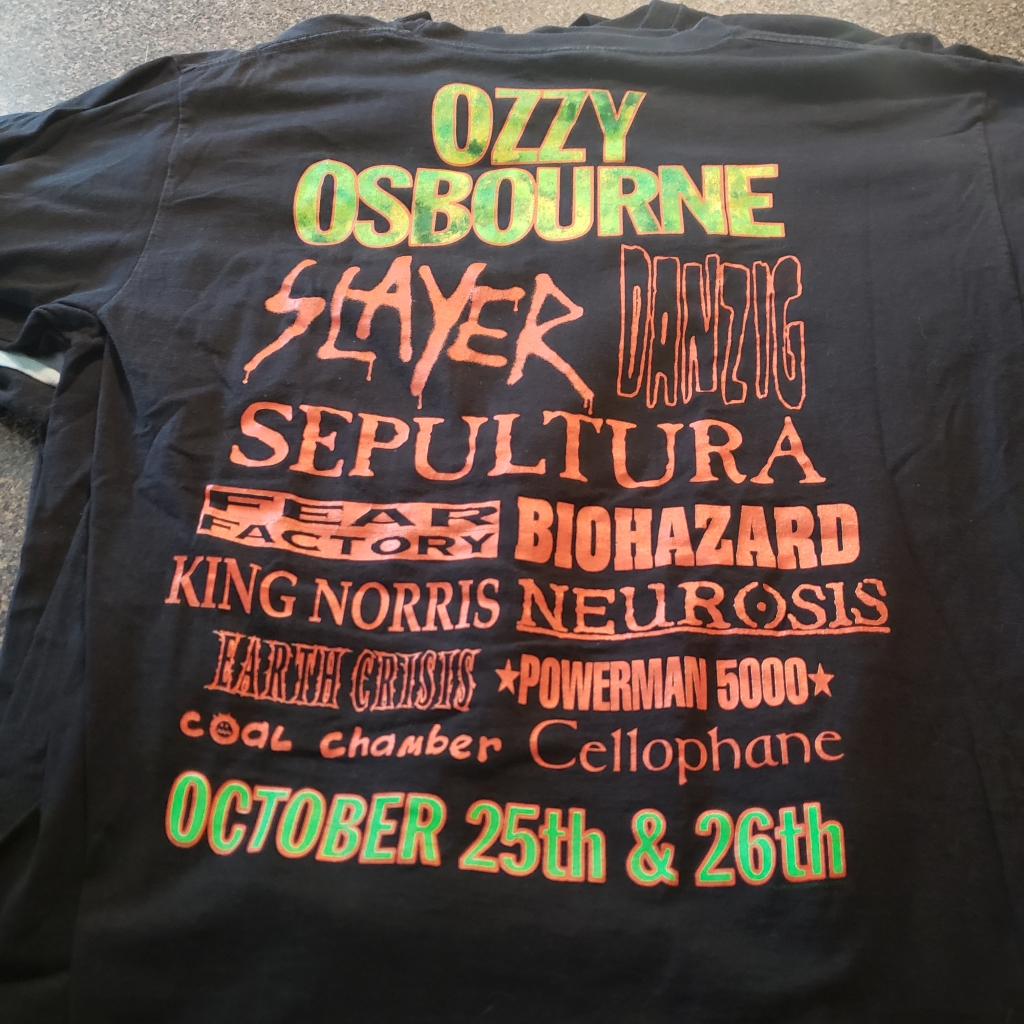 Vintage 1997 The Ozzman Cometh Jersey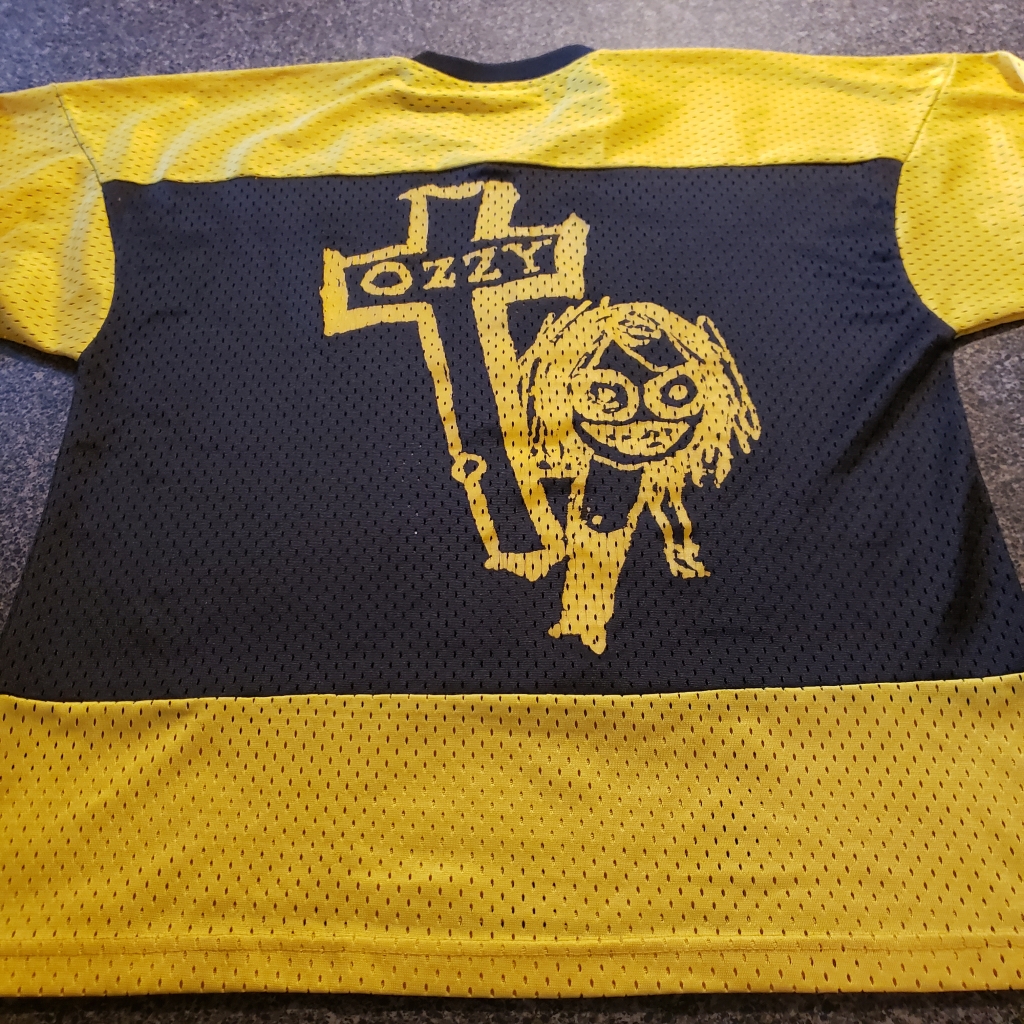 Vintage 1998 Ozzy Sweatshirt from Ozzfest


Vintage 1999 The Ozzfest Back Sabbath T-Shirt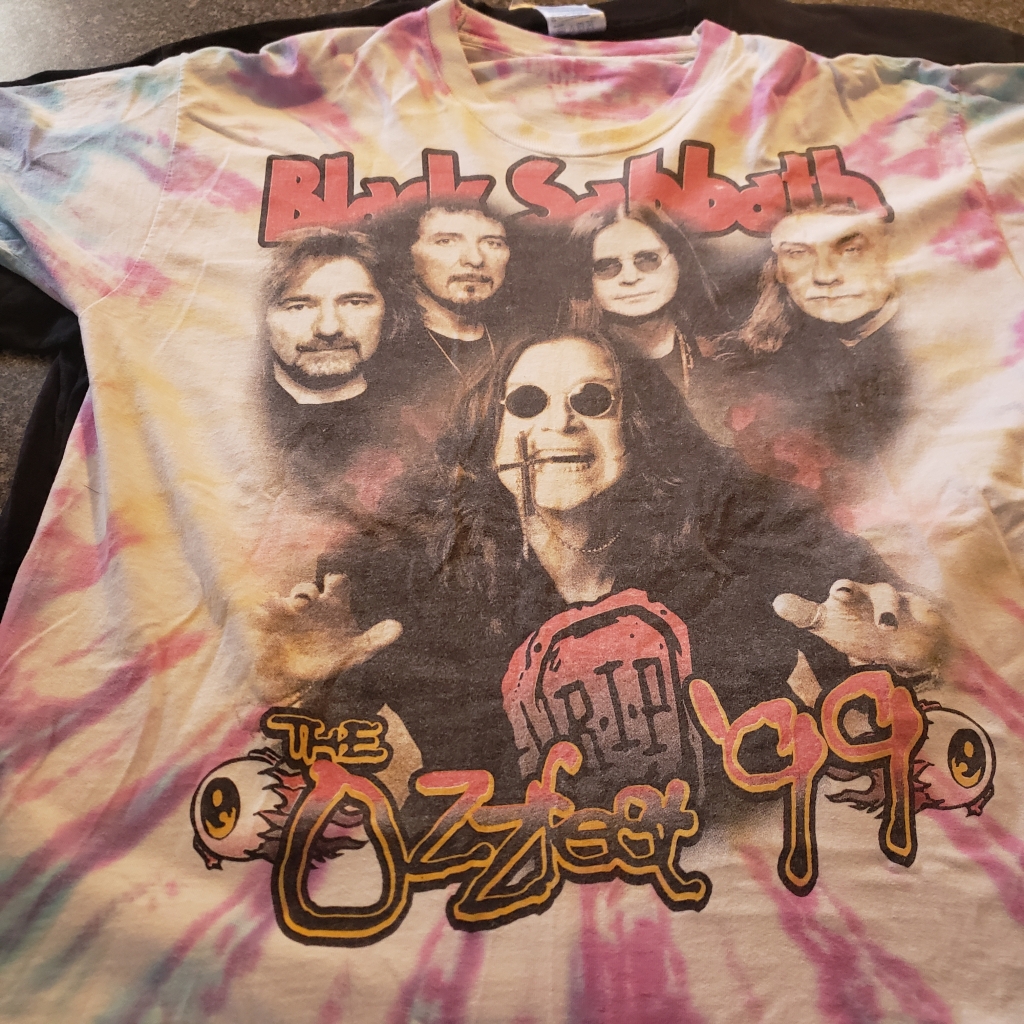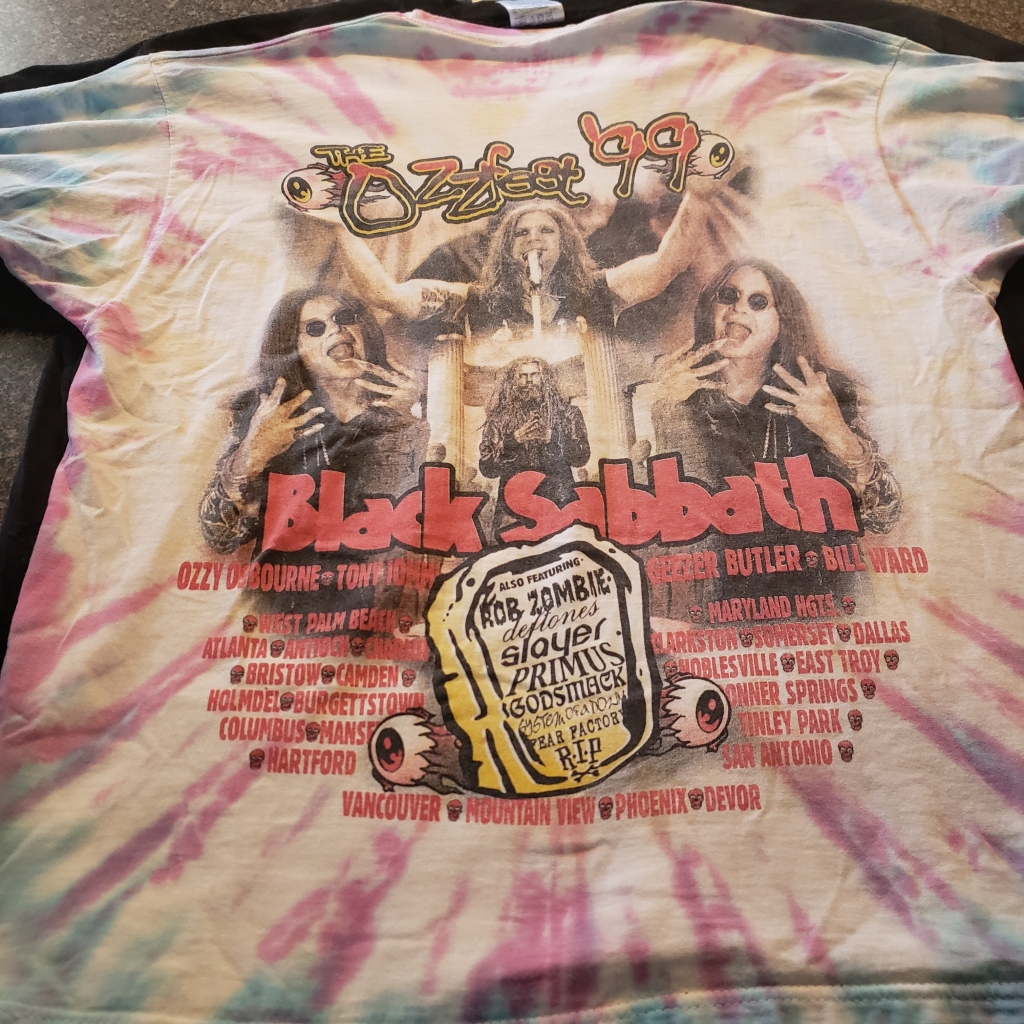 Vintage 1990s Black Sabbath T-Shirts
Vintage 1992 Black Sabbath Super Rock T-Shirt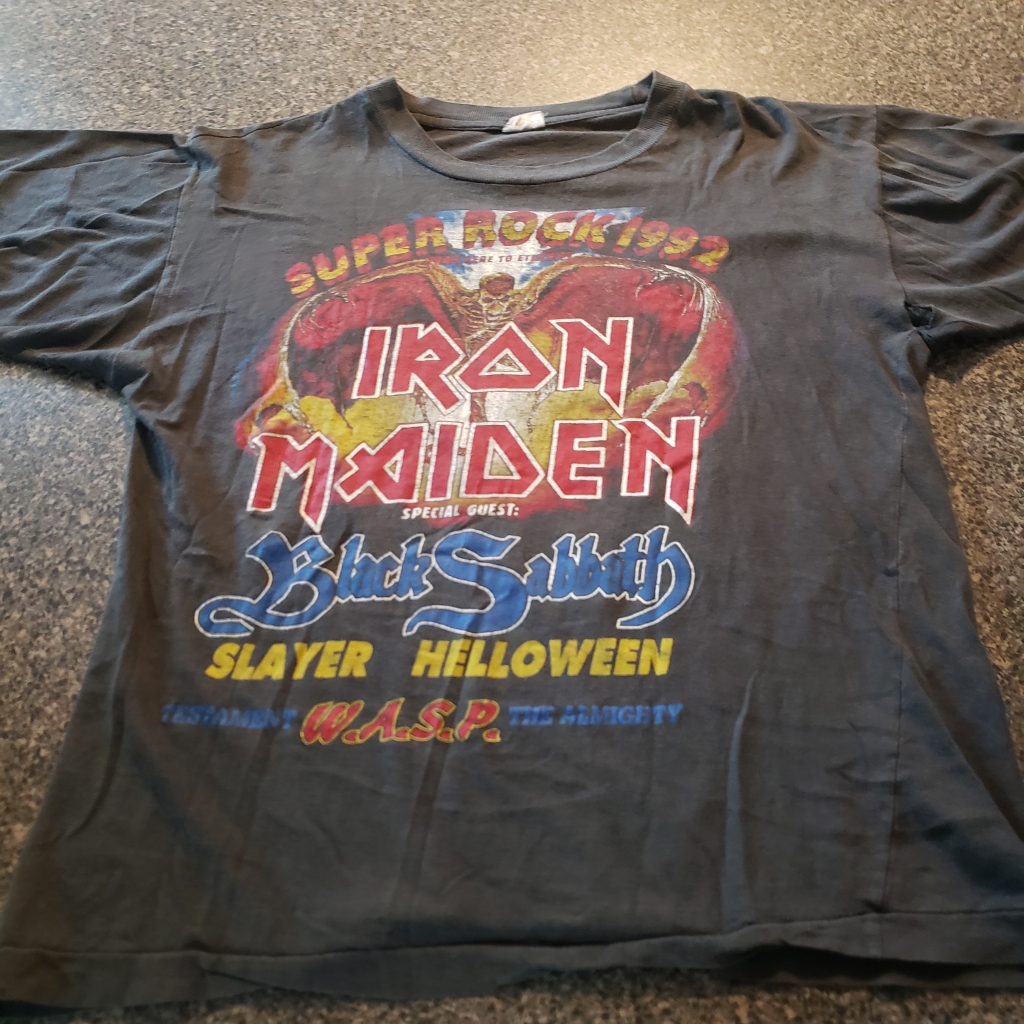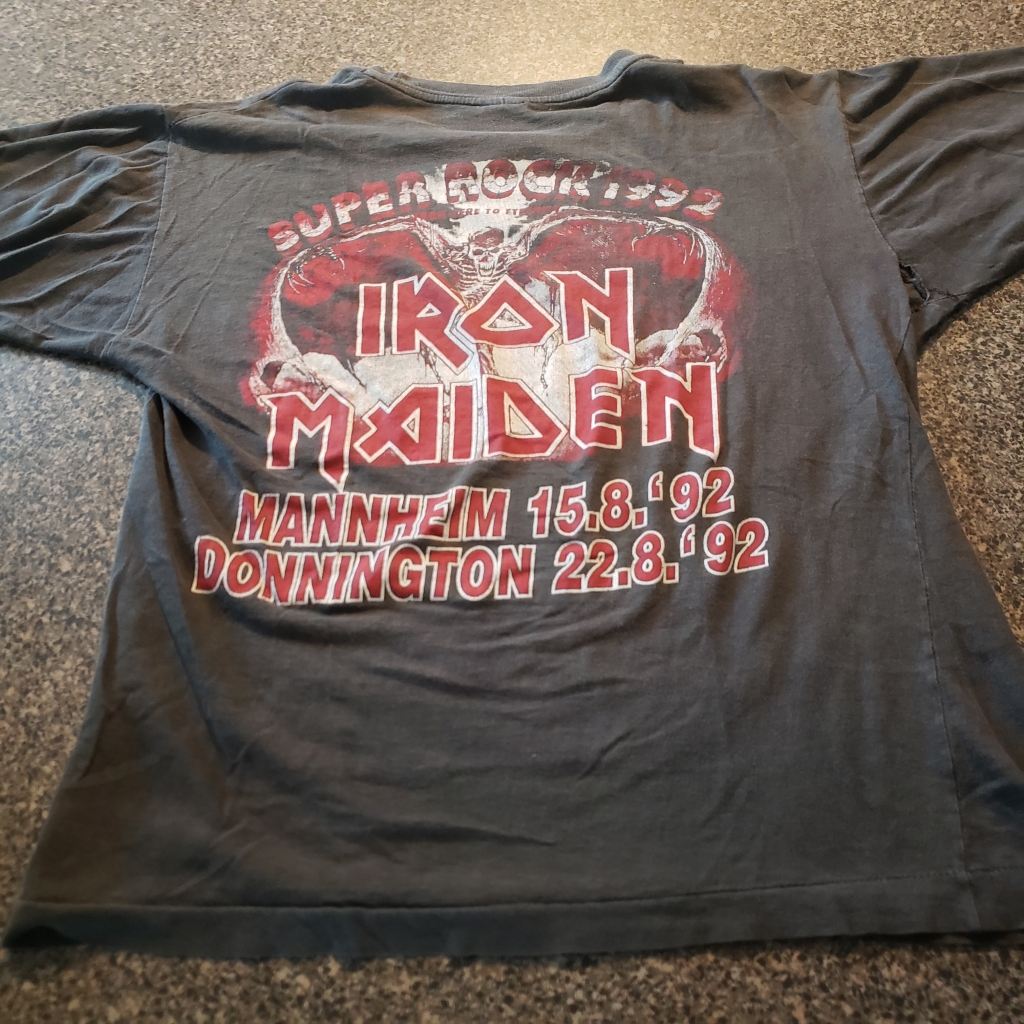 Vintage 1992 Black Sabbath Dehumanizer T-Shirt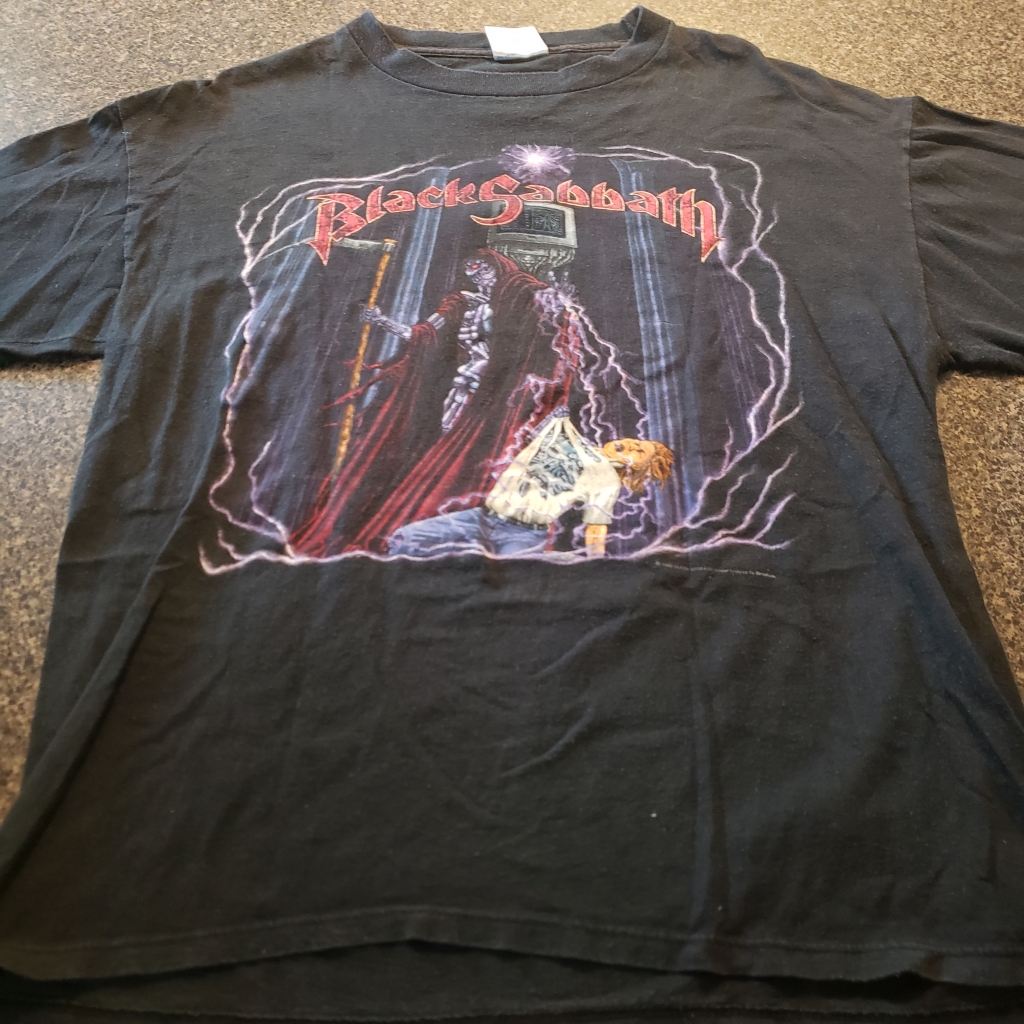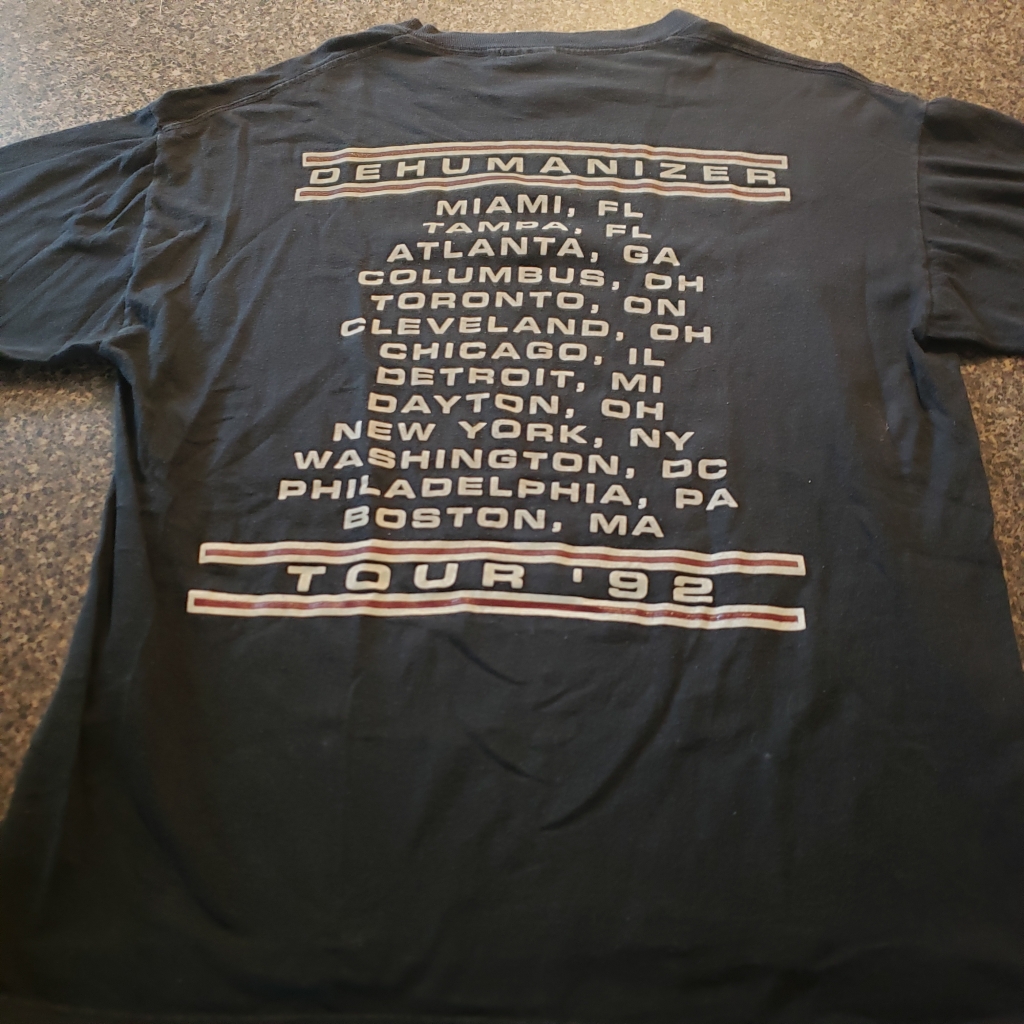 Vintage 1995 Black Sabbath Forbidden T-Shirt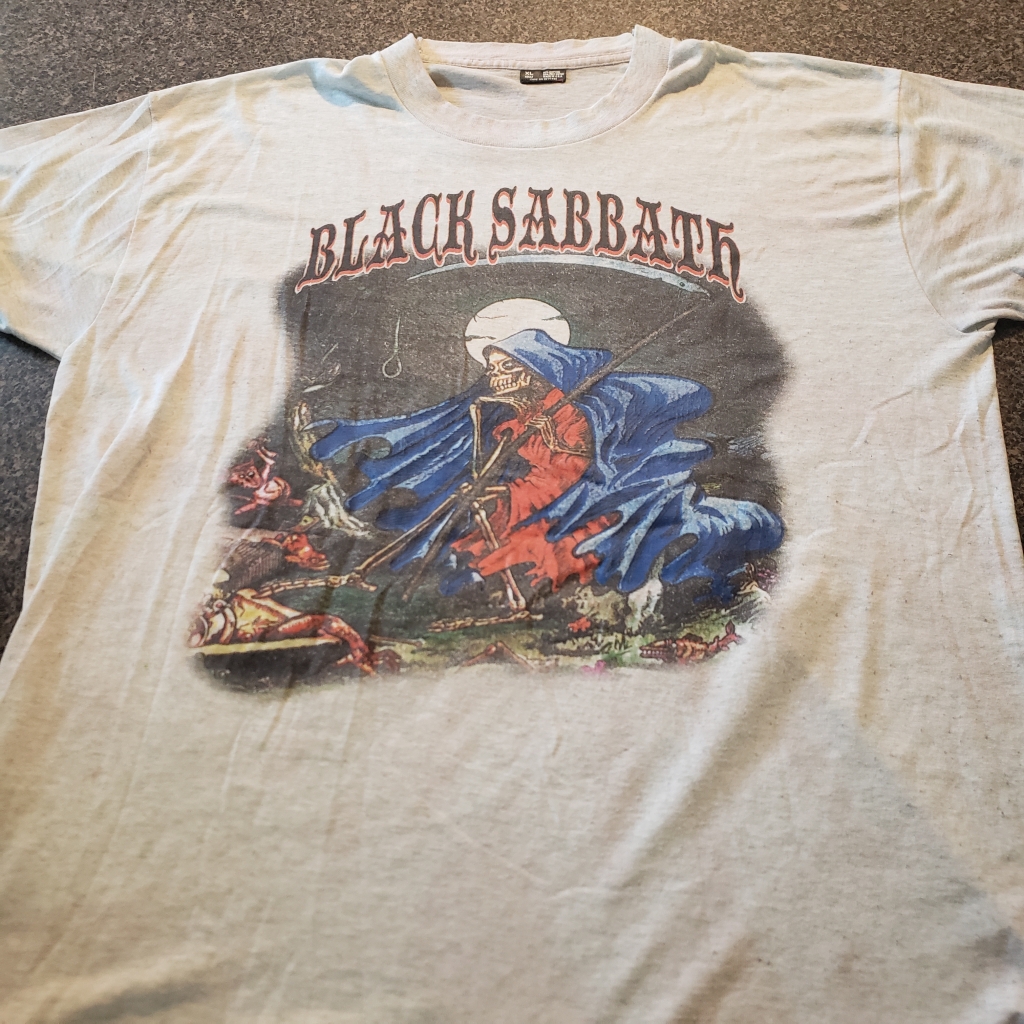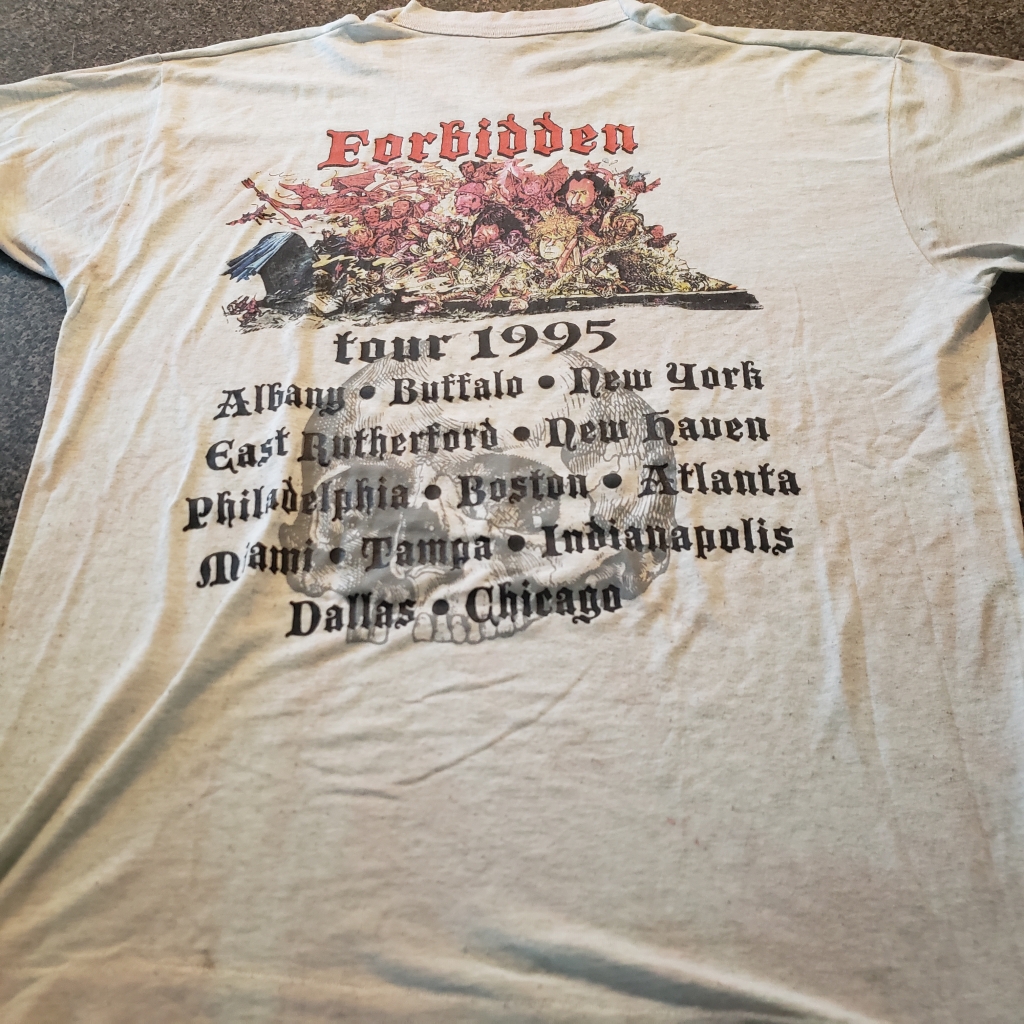 Vintage 1999 Black Sabbath Reunion Tour w/Ozzy T-Shirts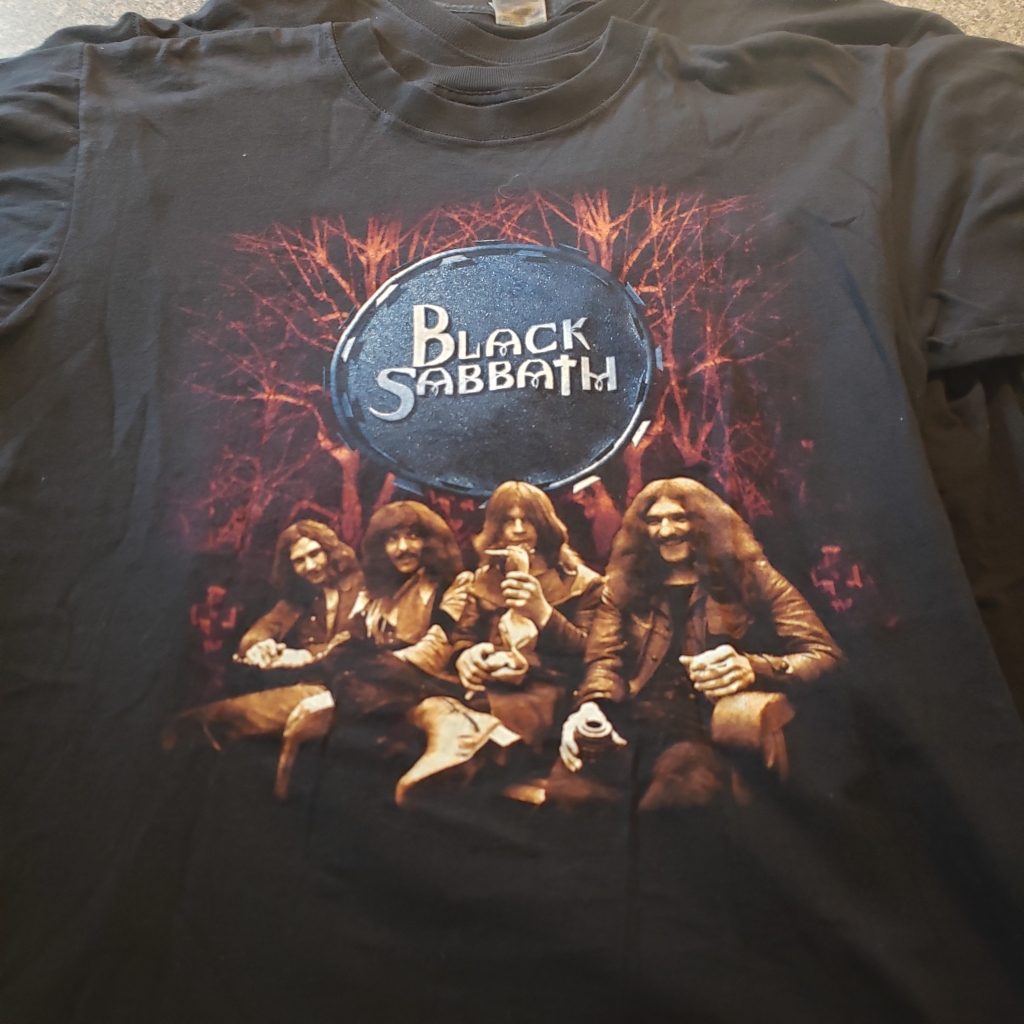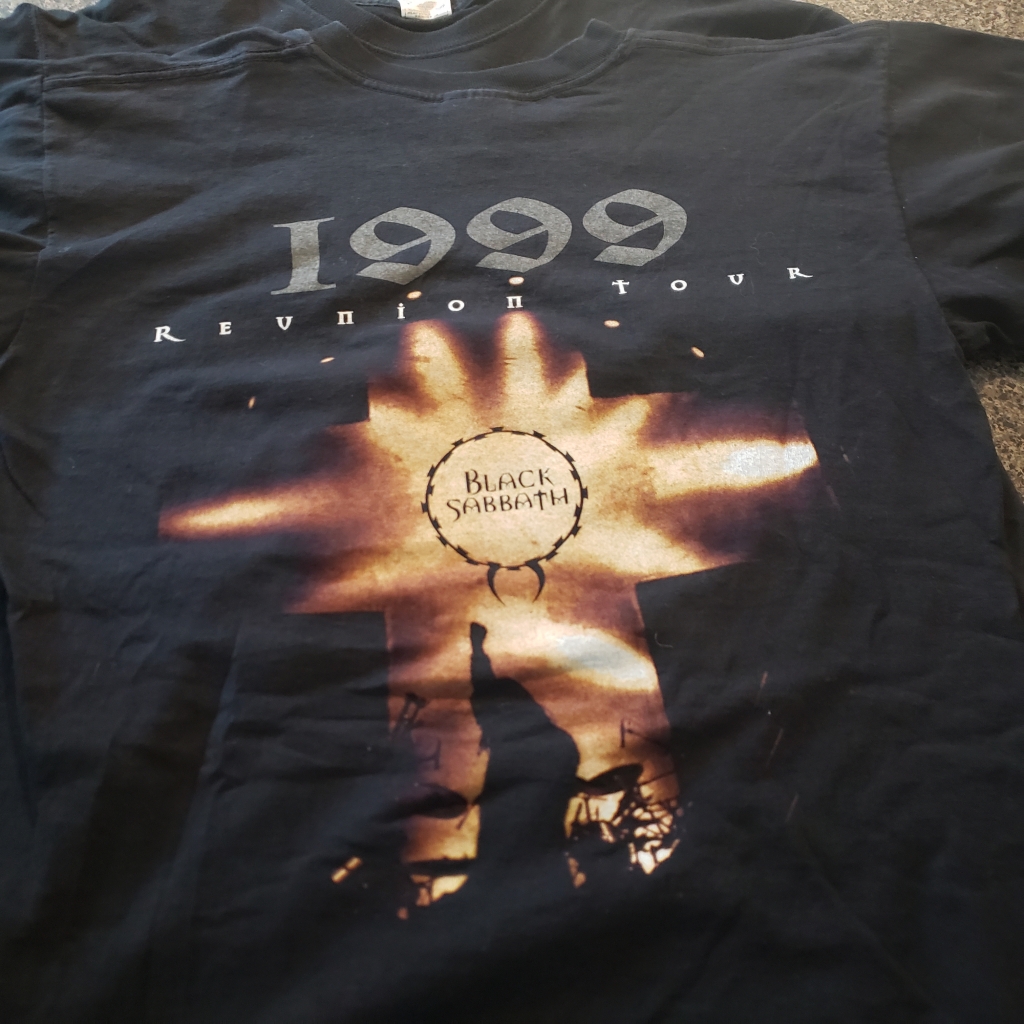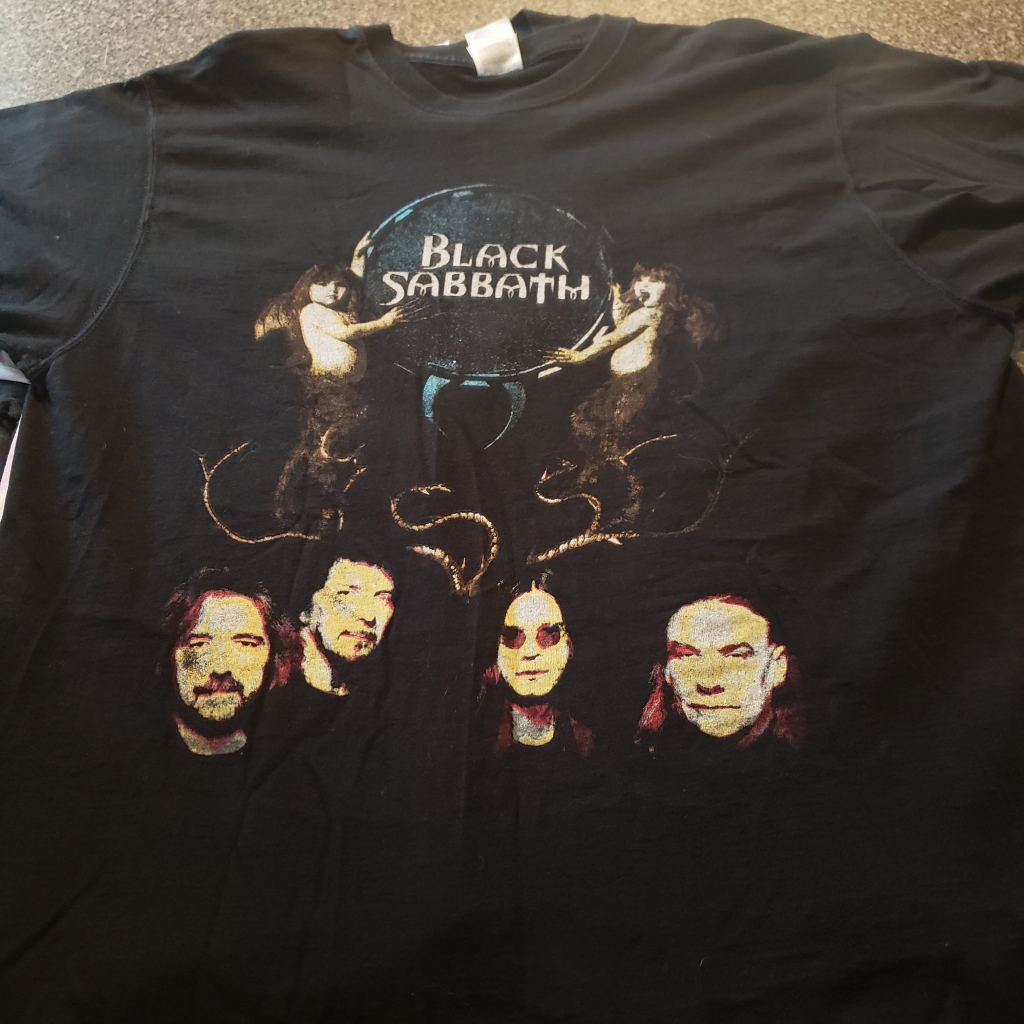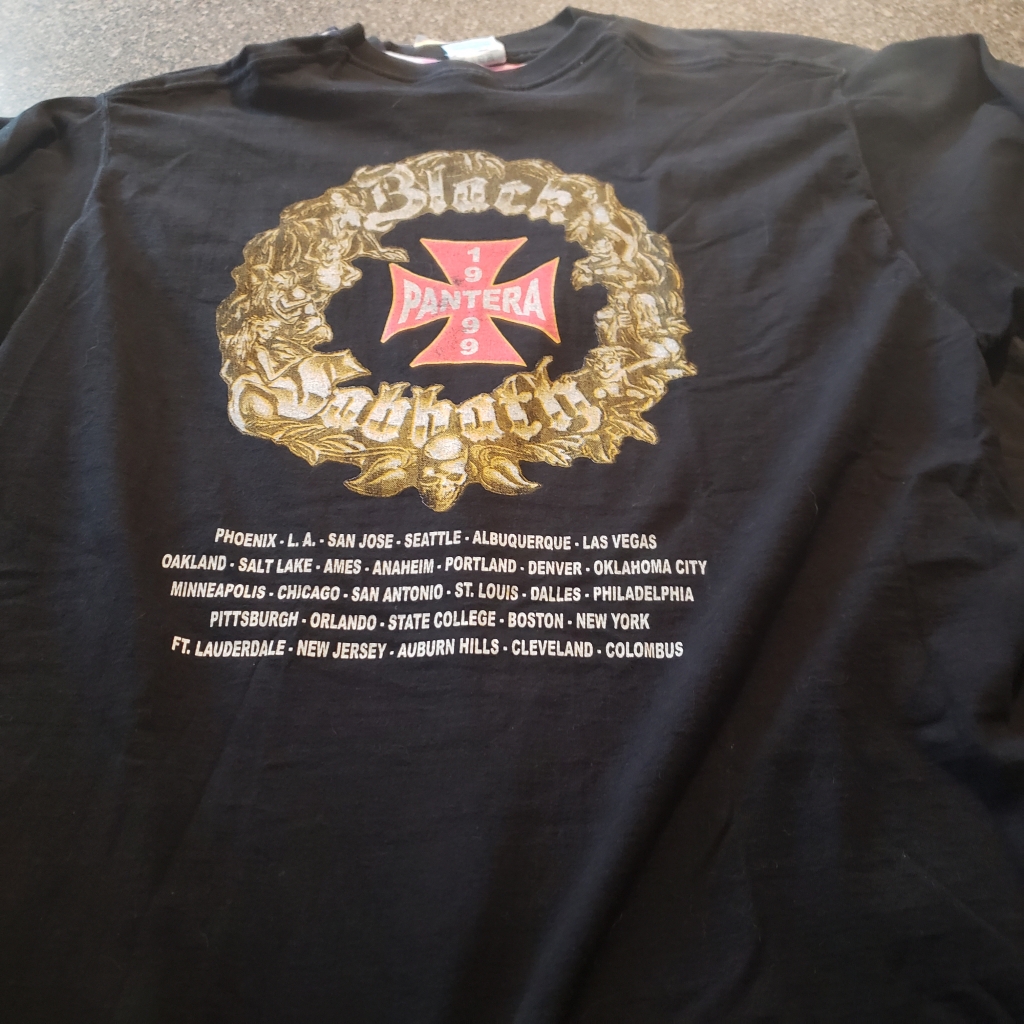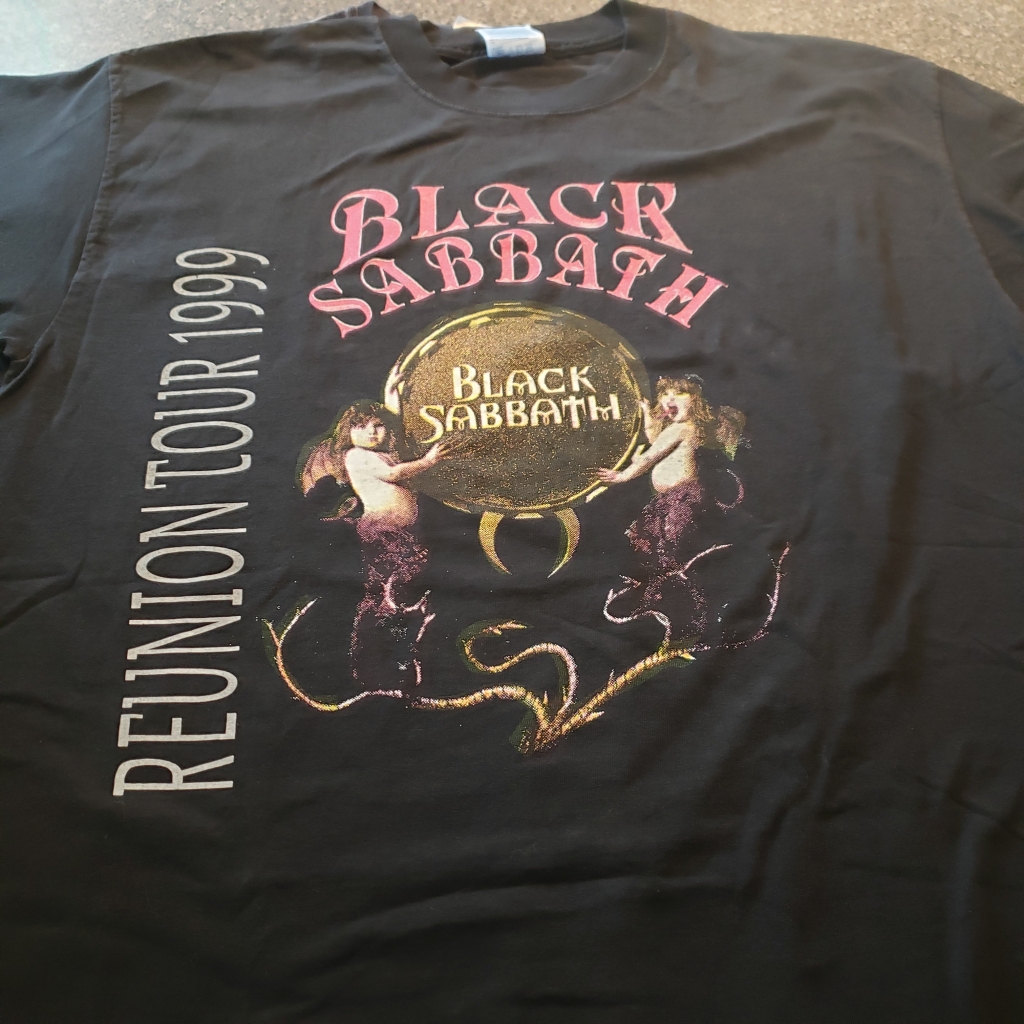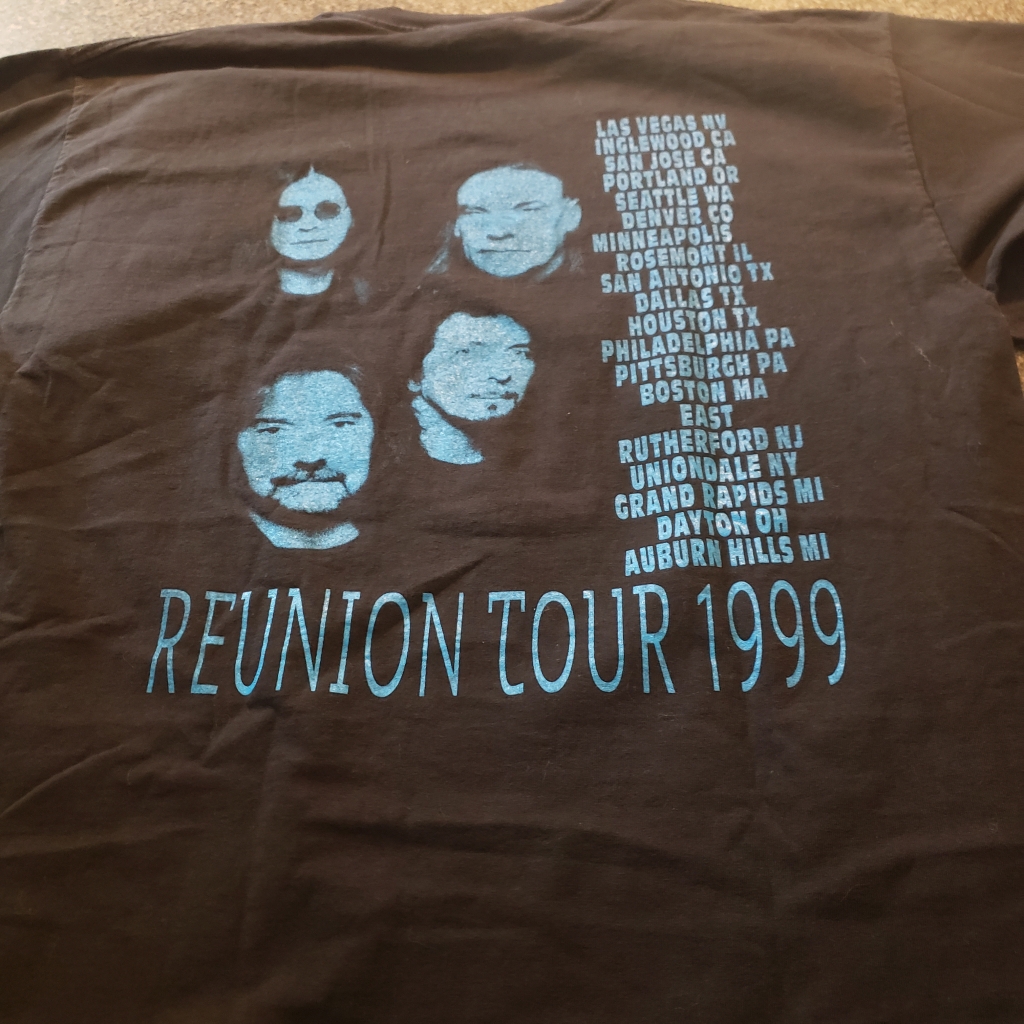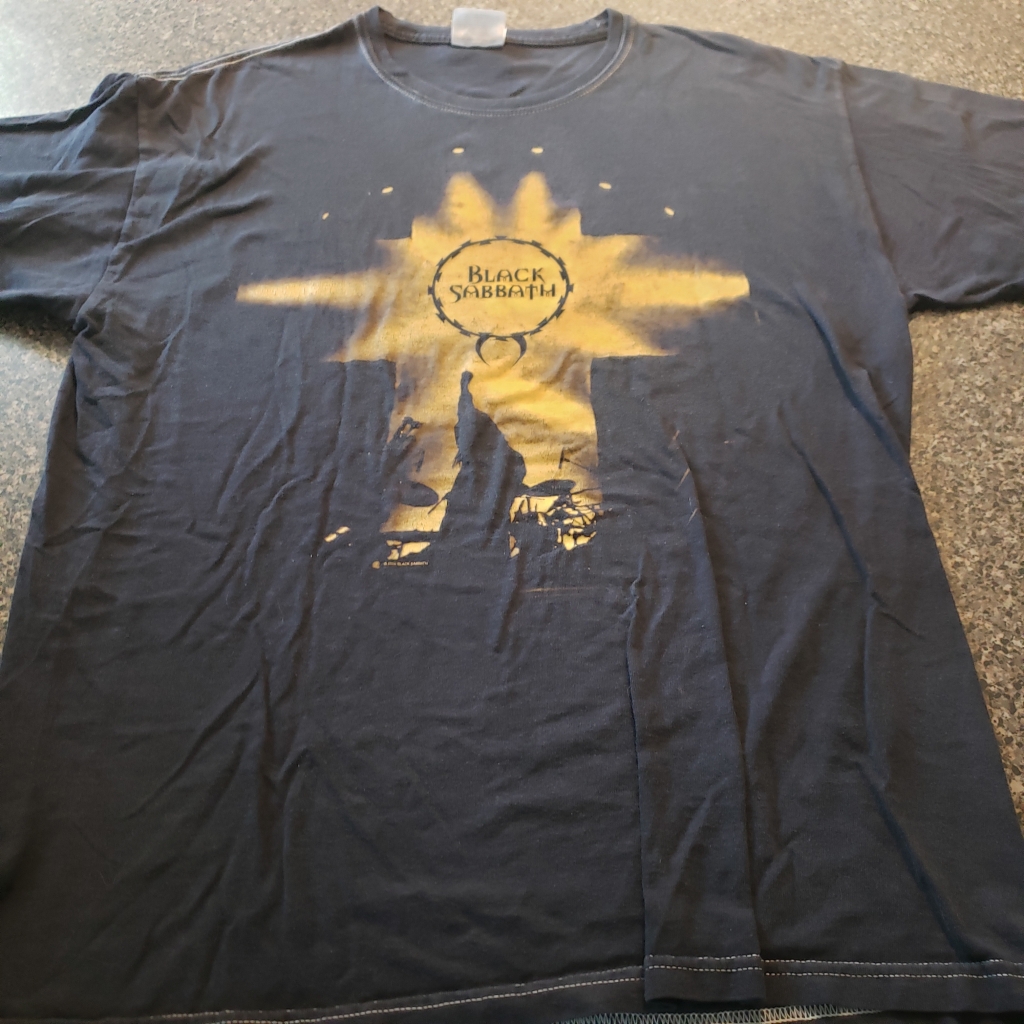 Vintage 2000s Ozzy Osbourne T-Shirts
Vintage 2002 Ozzy Jersey Straight-Jacket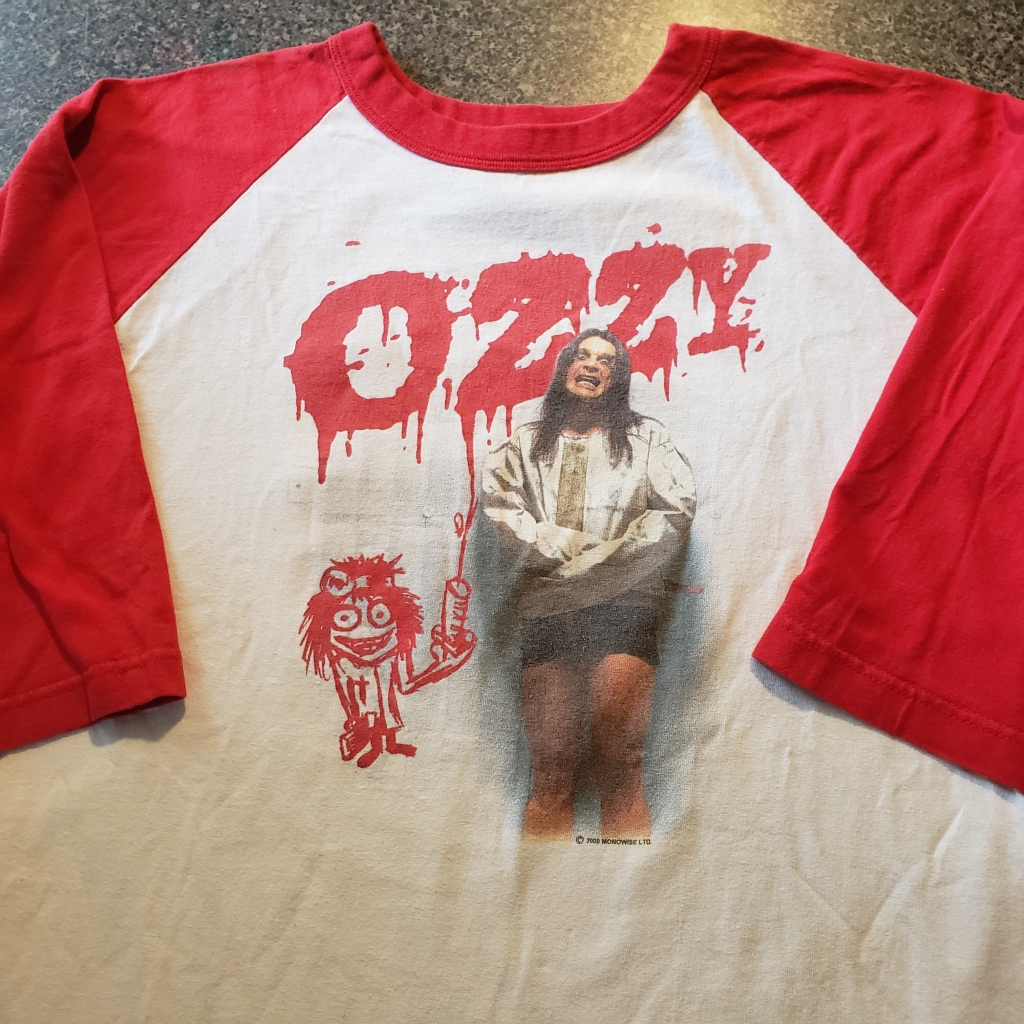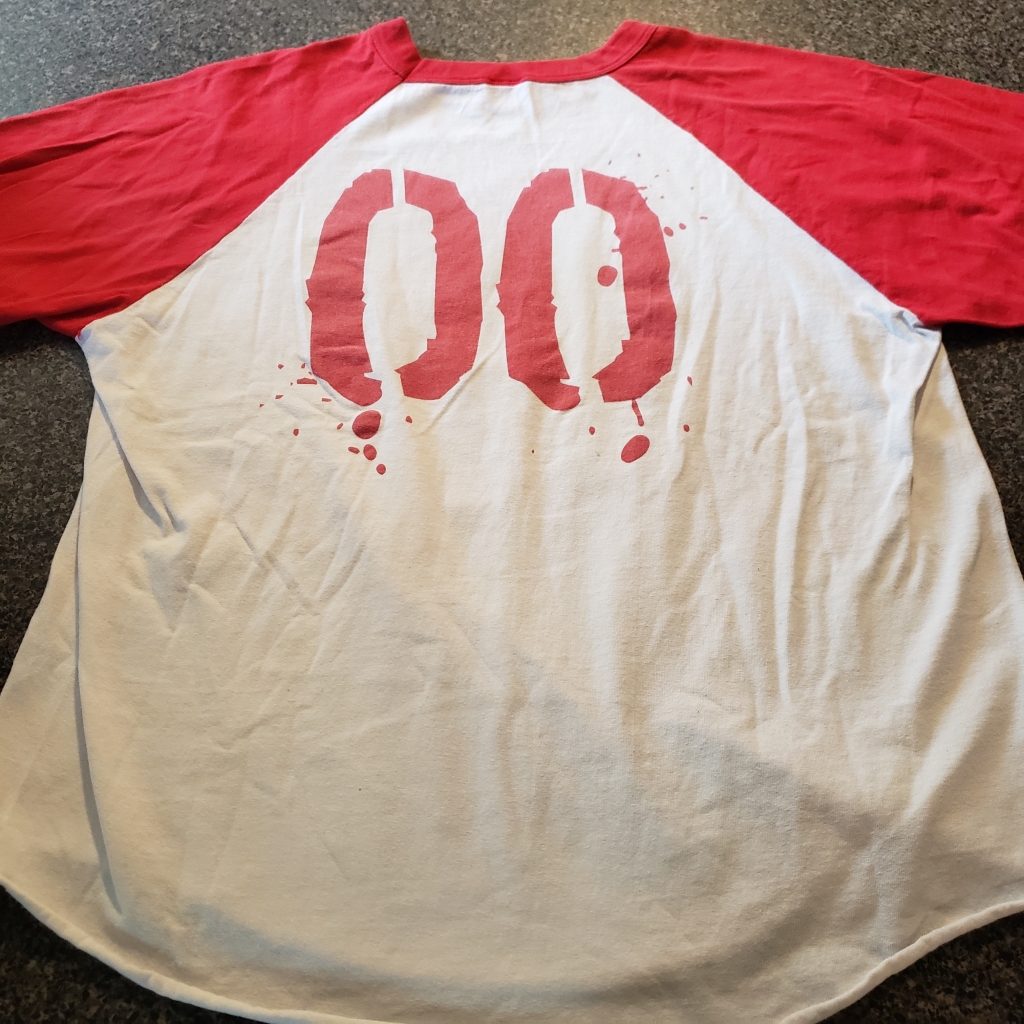 Vintage 2001 Down to Earth T-Shirt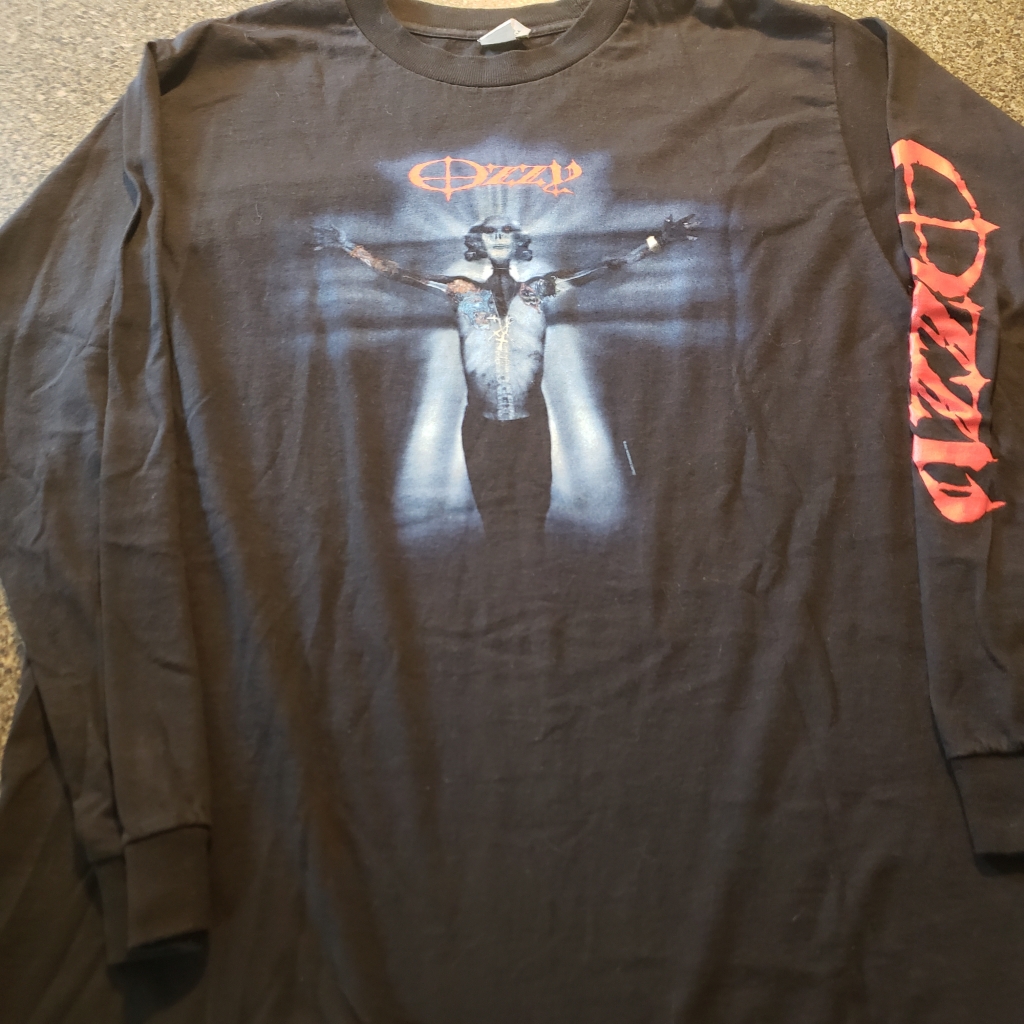 Vintage 2000s Ozzfest T-Shirts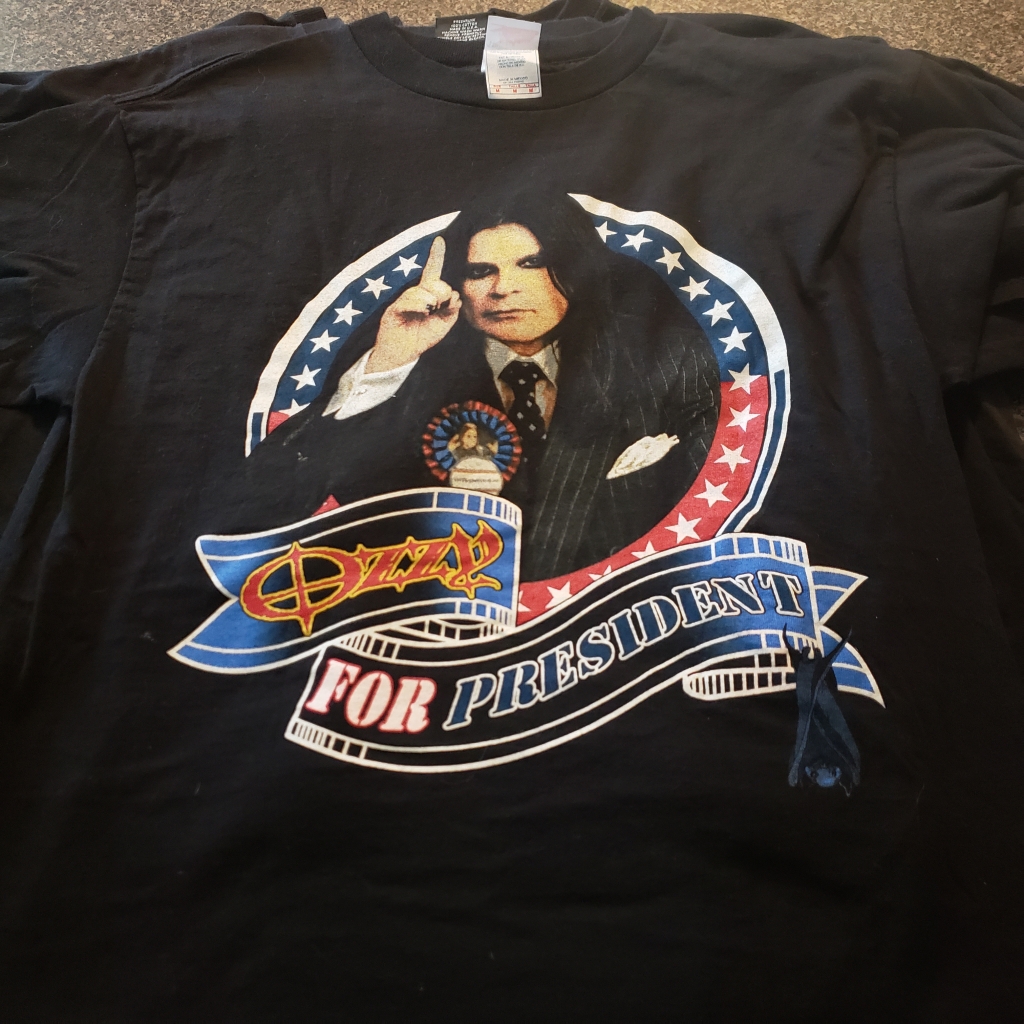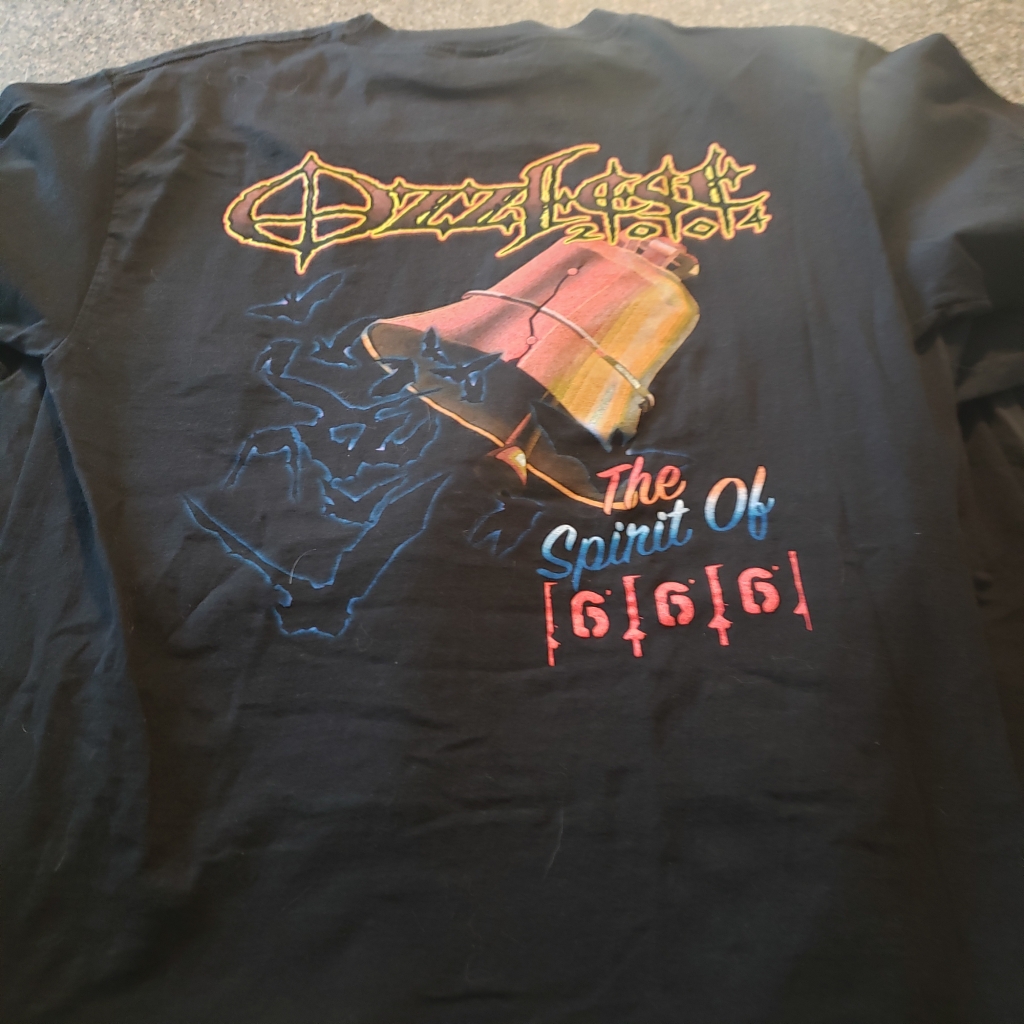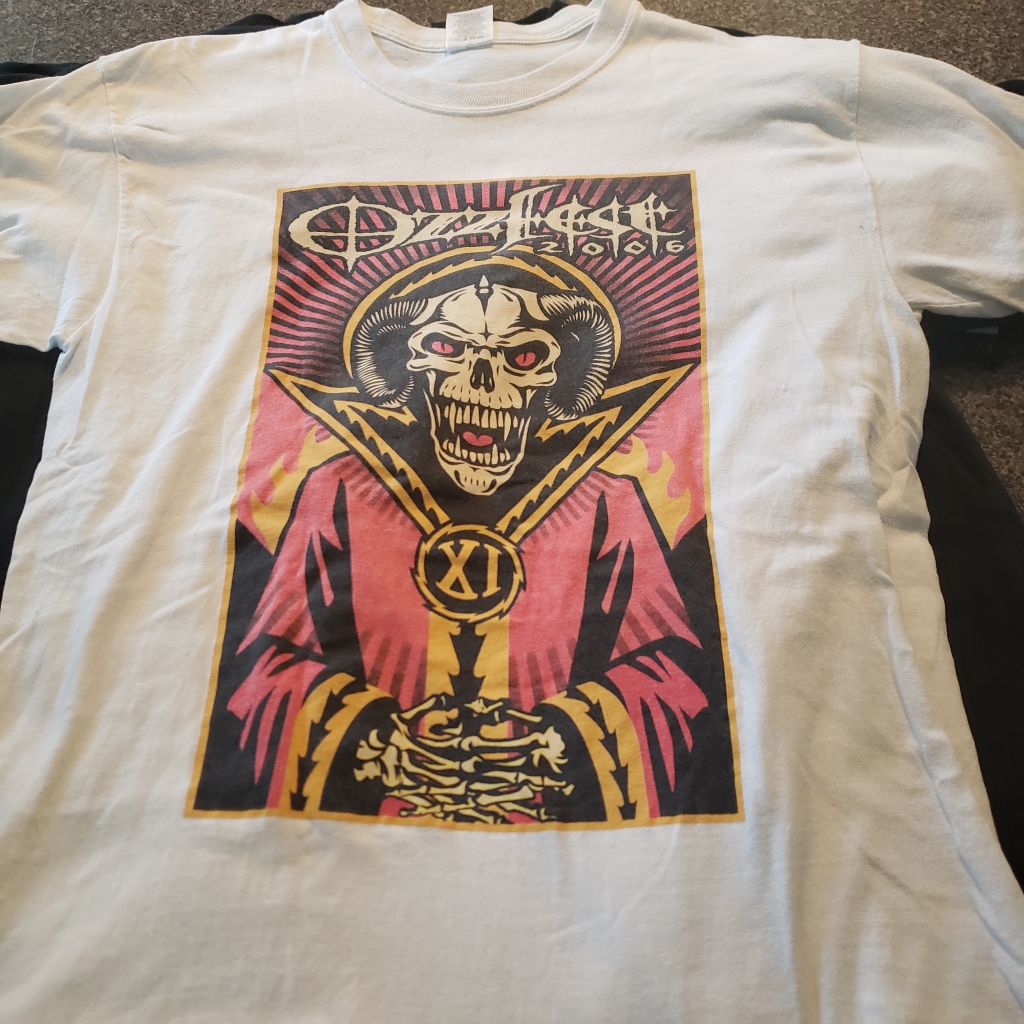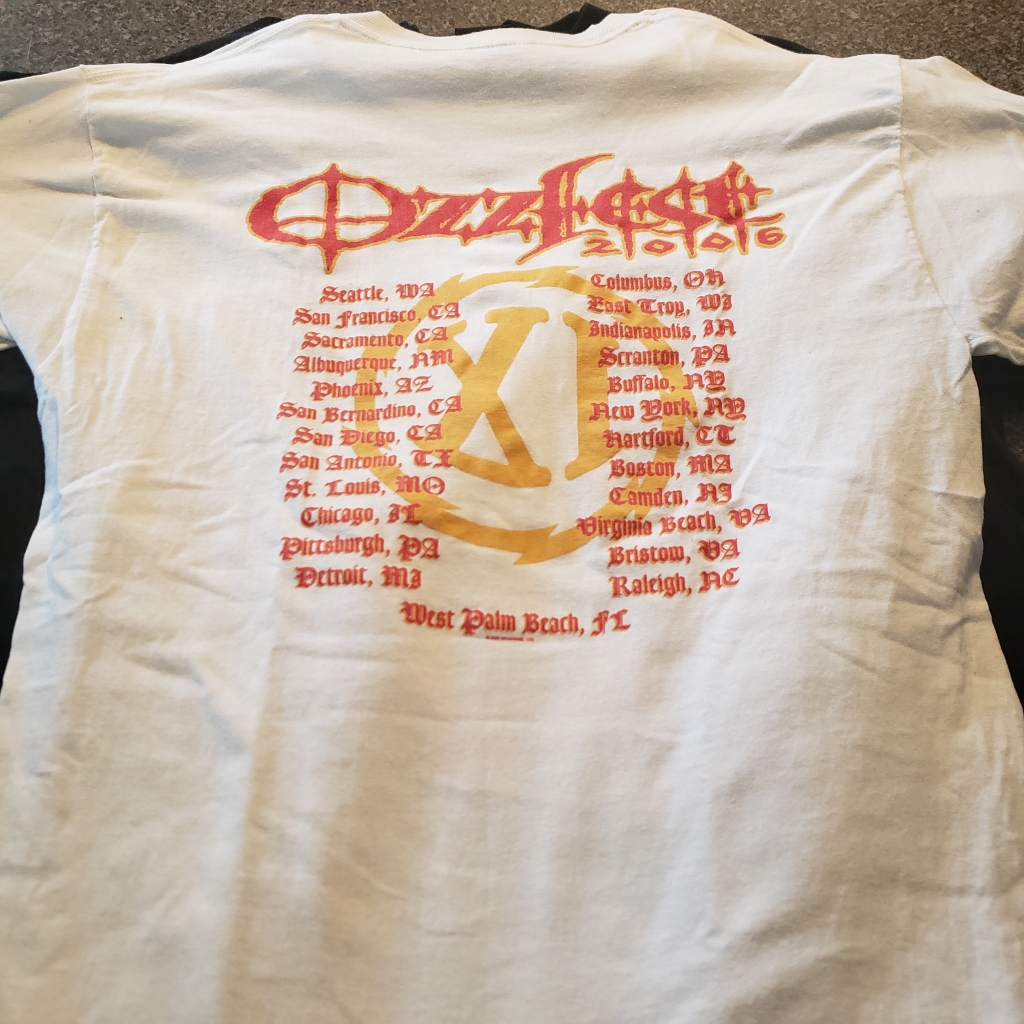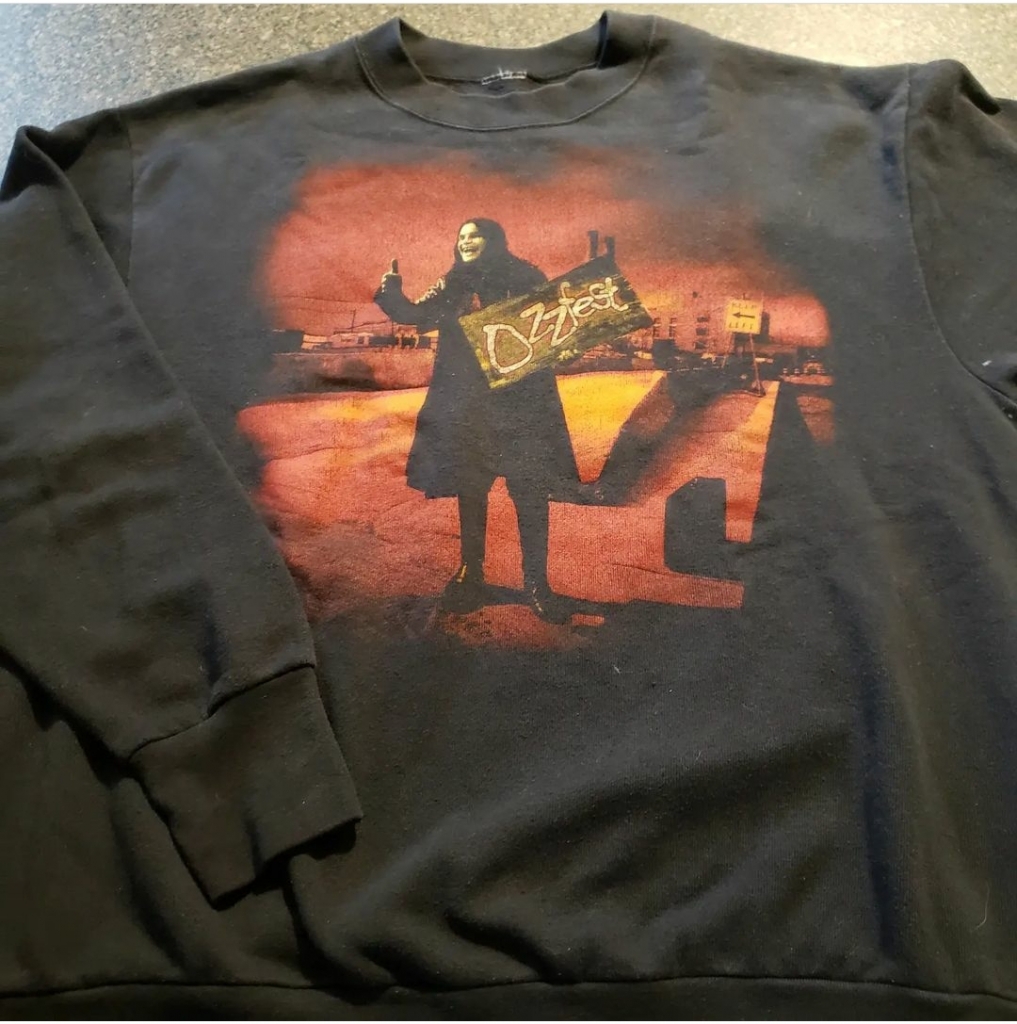 Vintage Ozzy Osbourne and Rob Zombie Tour T-Shirts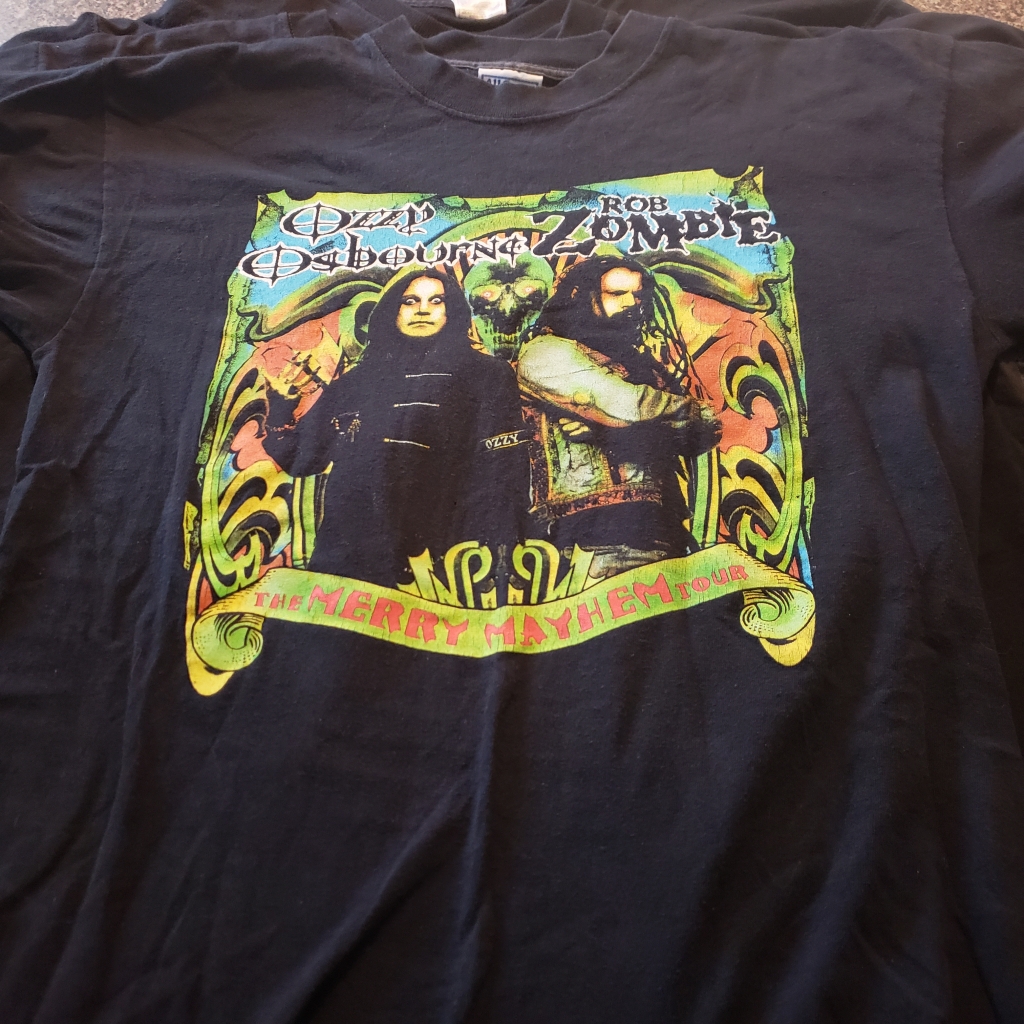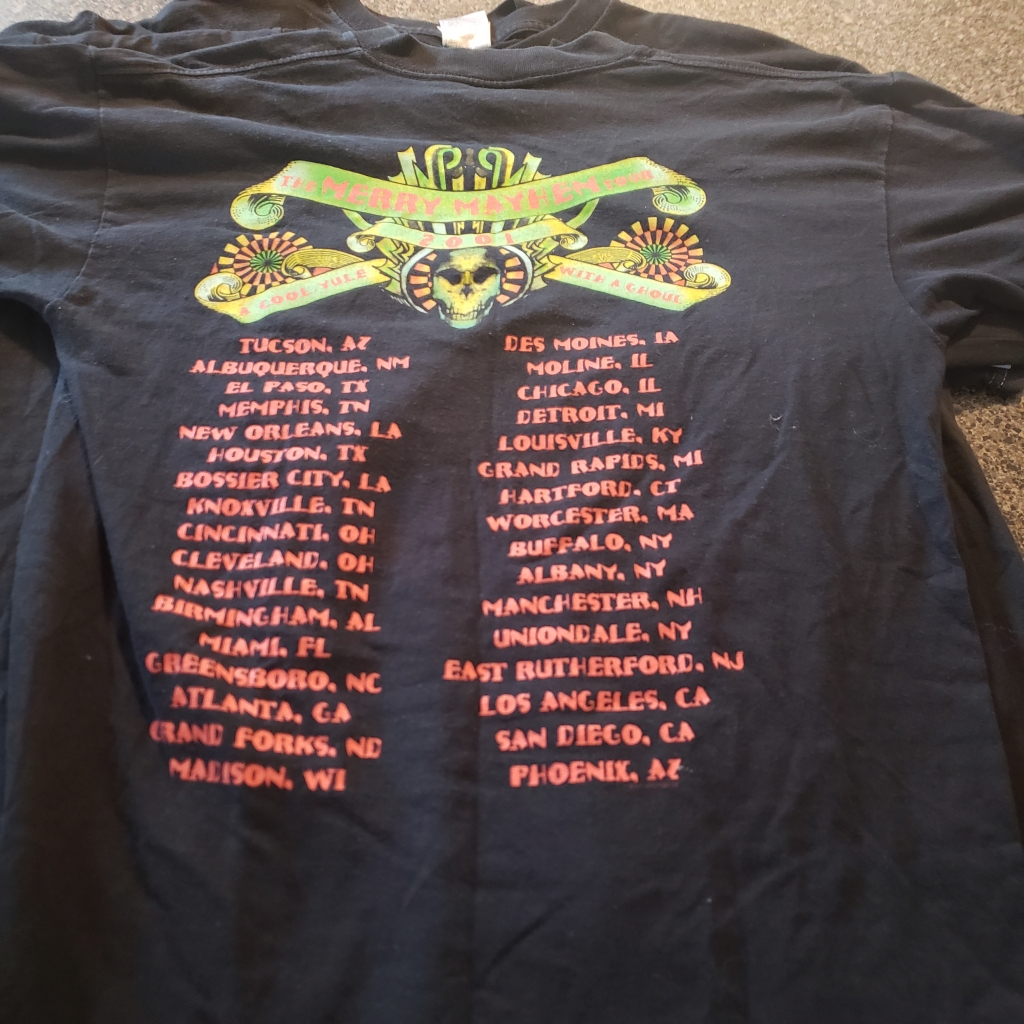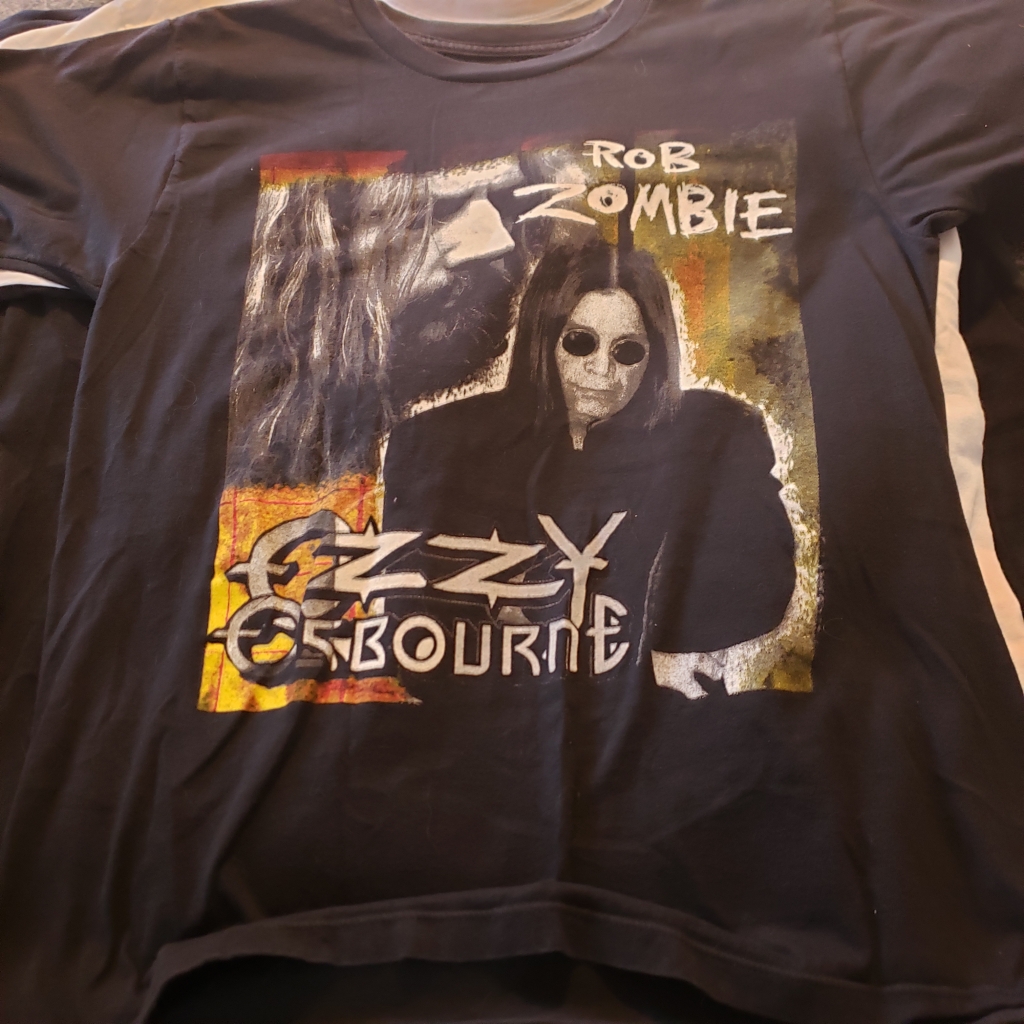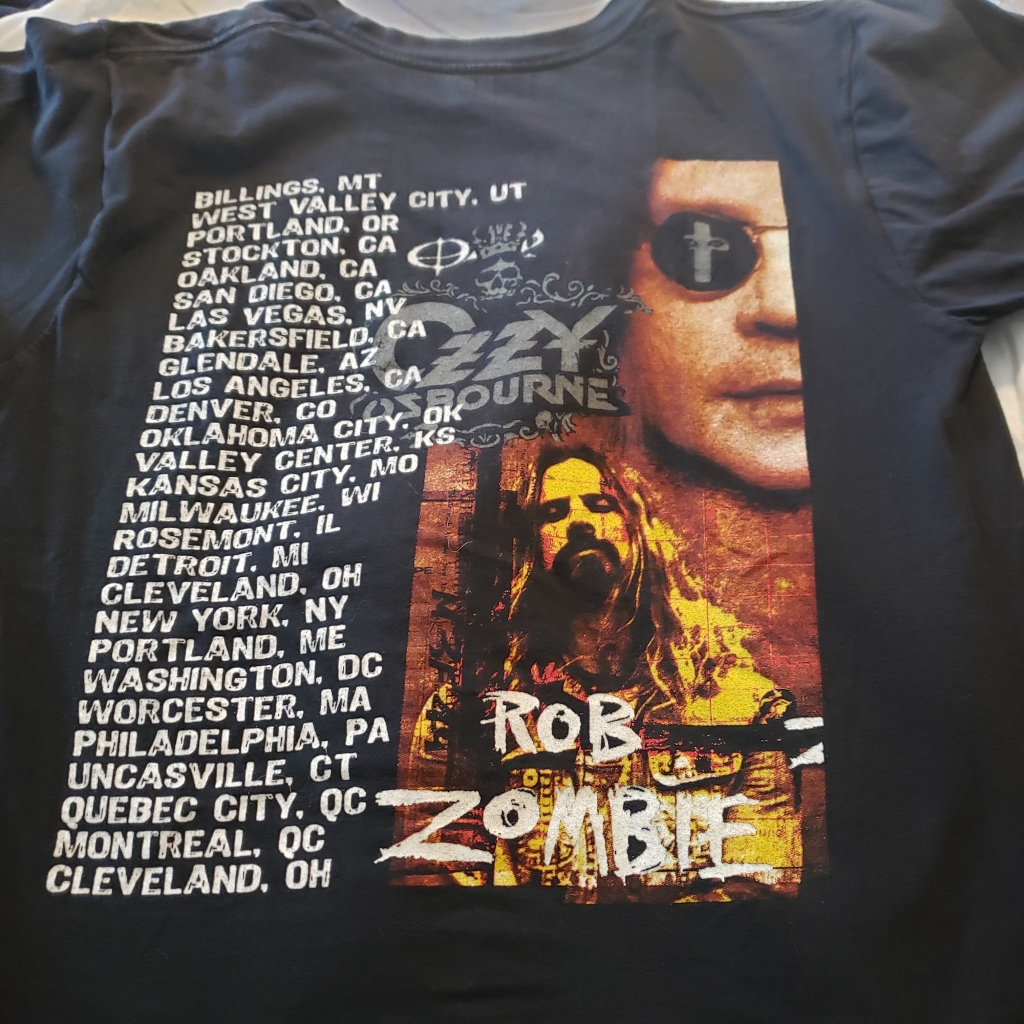 Vintage 2000s Black Sabbath T-Shirts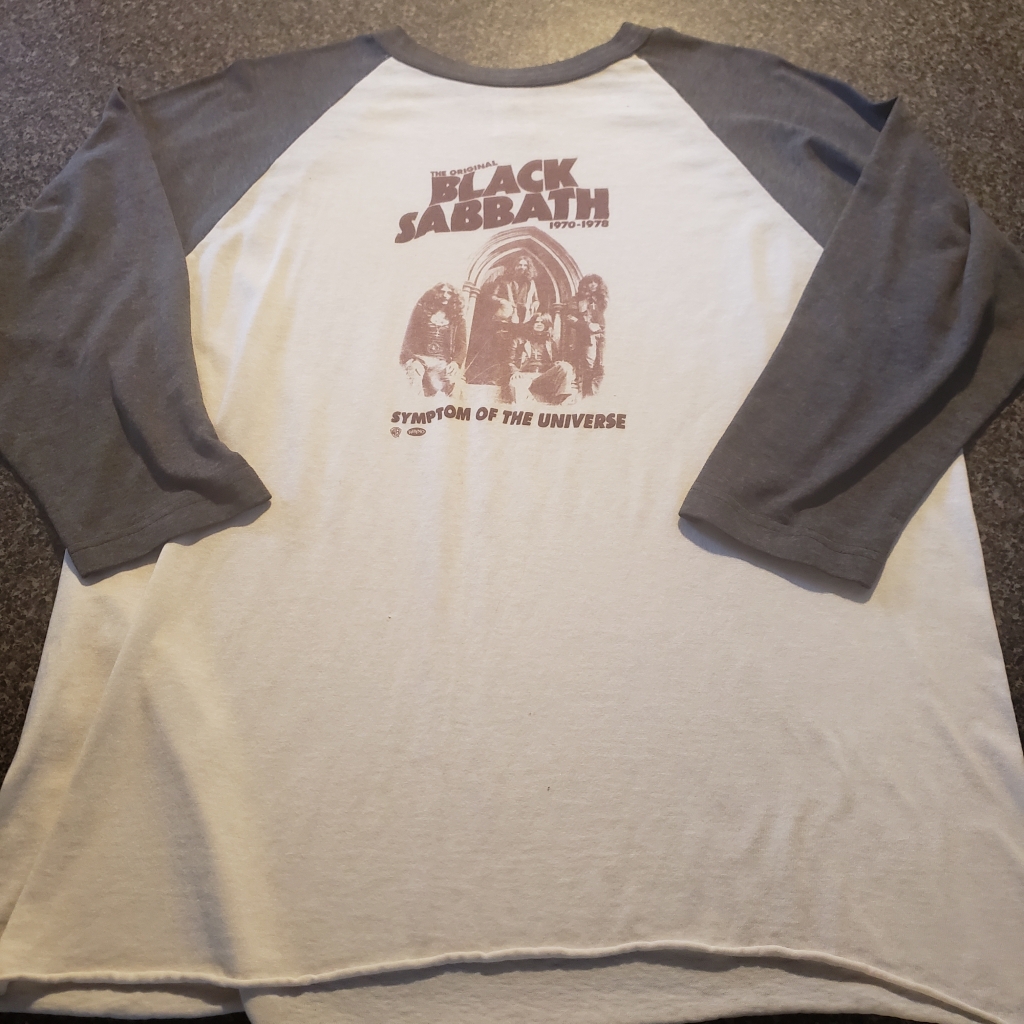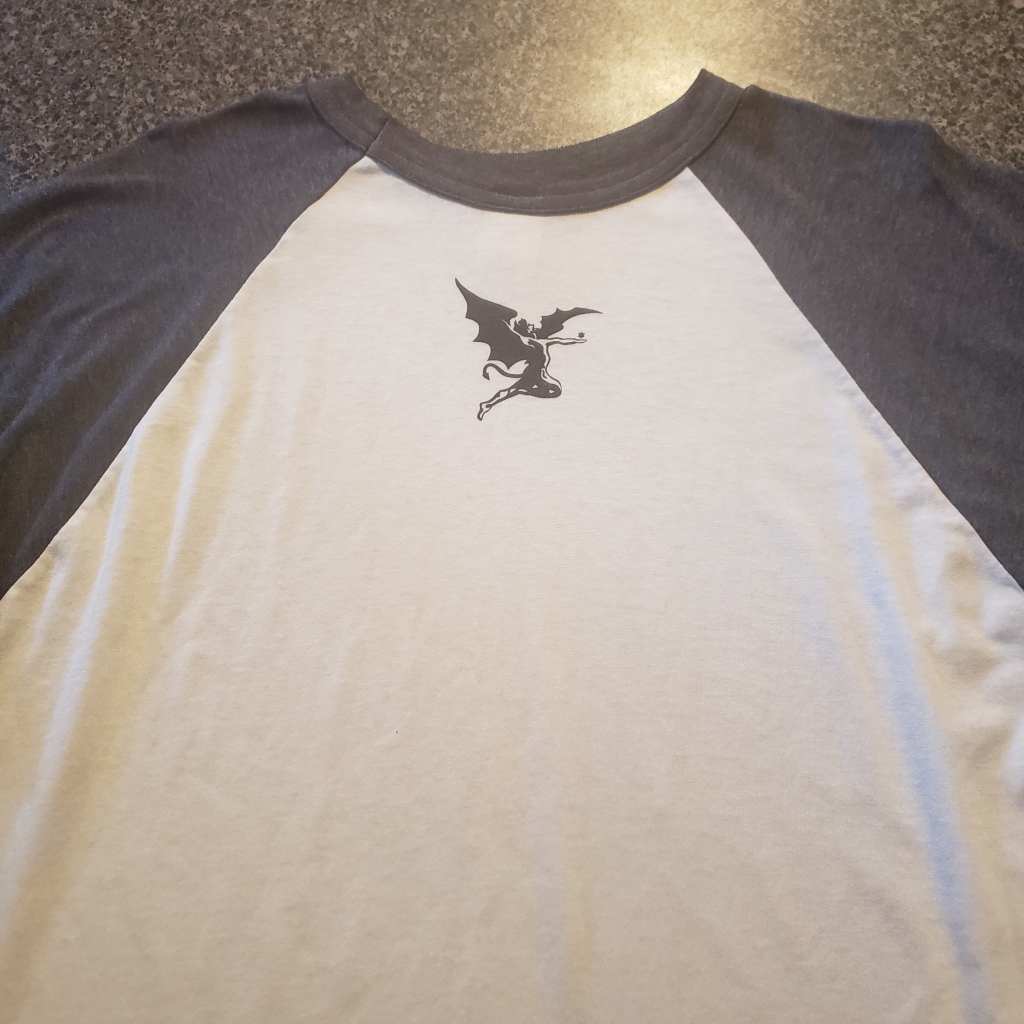 BONUS: 2018-2019 Ozzy Osbourne Hockey Jersey