Brands
The History and Timeline of the Anvil T-Shirt Tag: 1976-Present
The roots of Anvil can be traced back to a 130-year-old brand of men's undergarments known as BVD. In 1976 the BVD trademark was sold to Fruit of the Loom so the company began operating as Anvil Knitwear. There are also pre-1976 Anvil roots with the Ched tag.
Anvil considers itself one of the catalysts in the evolution of the t-shirt.
1976-1994
1976 BVD sold its trademark, so its subsidiaries would continue as Anvil and Anvil Knitwear.
1976-1985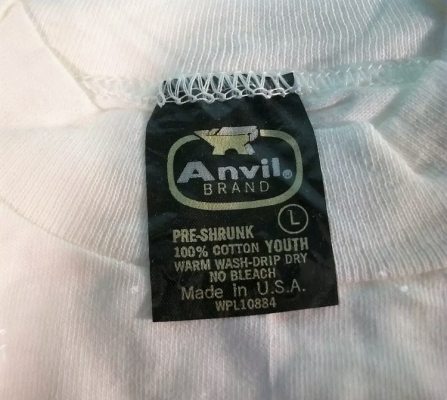 1979-1983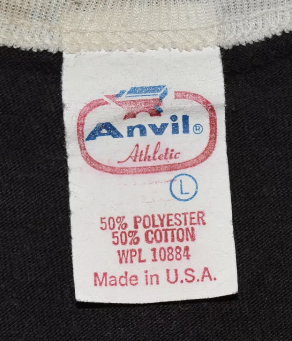 1984-1988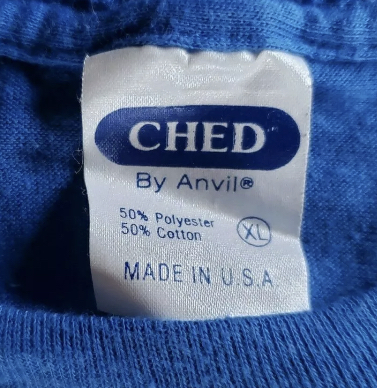 1985-1989

1986-1990

1988-1990

1989-1993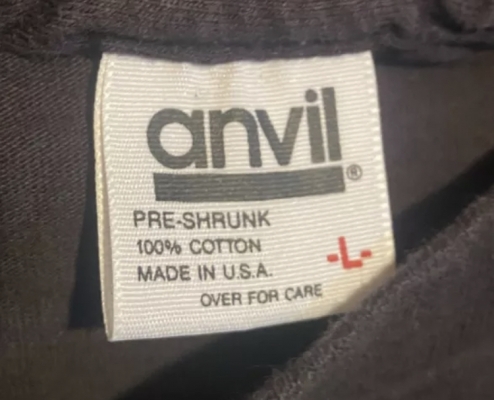 1991-1997

1992-1999

1993-1994

1996

1995-2003
In 1995 Anvil is acquired by Vestar Capital. Like with many other textile companies, Anvil begins manufacturing outside the US after NAFTA.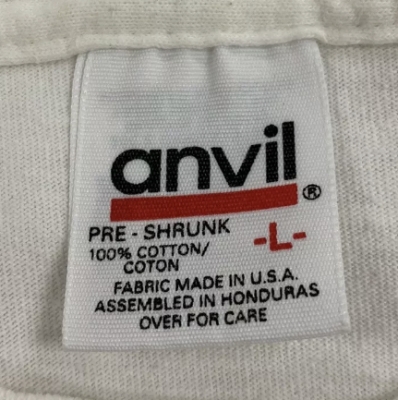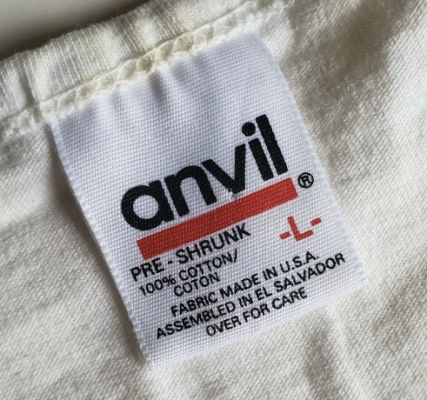 1994-1996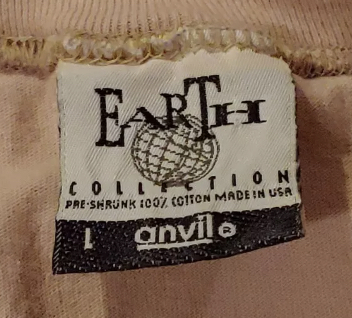 1999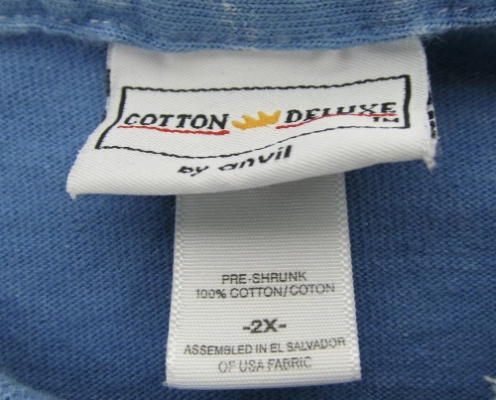 1999-2003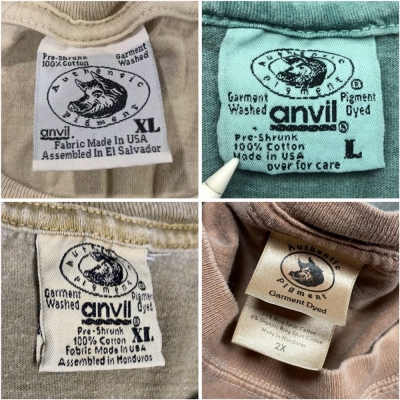 1999-2003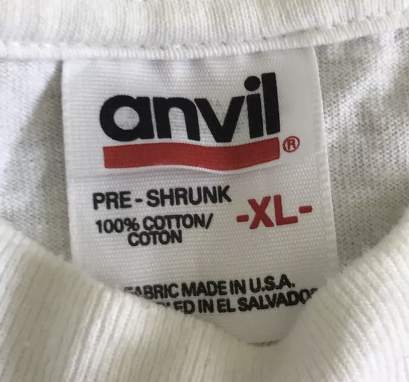 2004-Present
In 2004 CAFTA cut US tariffs to Costa Rica, El Salvador, Guatemala, Honduras, Nicaragua, and the Dominican Republic, encouraging US companies to produce there.  In 2006 Anvil filed for Bankruptcy. In 2012 Anvil is acquired by Gildan.
2004-2006
2006-2013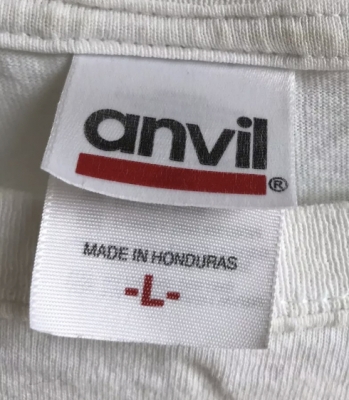 2014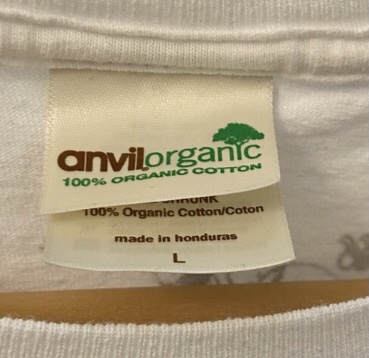 2015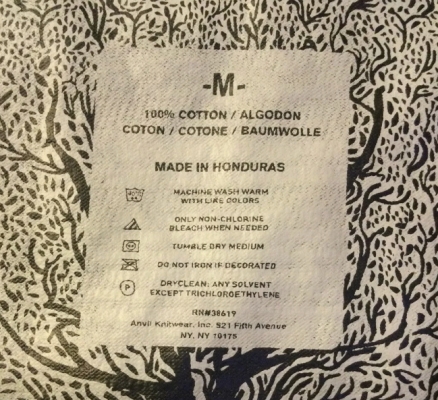 2015-Present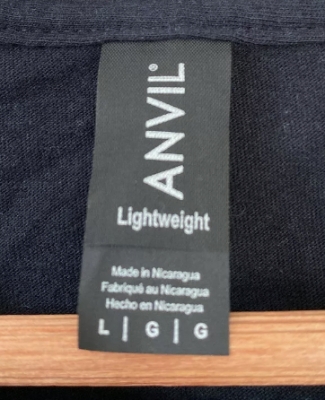 Have a photo of a tag design we missed? Please share it by clicking on "+image" below the comments field!