Brands
This Guy's Liquid Blue T-Shirt Collection Is Solid
Liquid Blue tees are attention grabbers. The artwork is so detailed, and there are so many prints (not to mention countless celebrities who wear them) these shirts have their own planet in the vintage t-shirt universe.
Here on earth, they've had an impact on many countries, especially Indonesia.
Indonesia is where Adi lives and he has one of the best collections of Liquid Blue tees in the world.
Hi Adi, when did you first start collecting t-shirts?
Back when I was in school in 1997, the first time was because I saw my friends wearing streetwear like Rusty, Volcom, and Stussy. that's where I first became interested. Then I asked where did he get it? he said he got it from a thrift store. And I asked him to take me to that place. When I arrived I was confused because there were many kinds of t-shirts that I liked, specifically streetwear and I was shocked because the prices were very cheap. At that time exactly during the month of Ramadan, I was given money by my father to buy new clothes. I bought a lot of streetwear or surfing t-shirts like Stussy, Thrasher, Quicksilver, Rusty and etc. After that, I became very frequent to the place and even I became close friends with the owner of the shop. I am often notified if there is something I want.
When did you think about making this a business?
At first, I didn't, but when one day my friend asked me what clothes I was wearing and asked if it was for sale or not? I immediately thought it could be a business opportunity. then I started wearing a different shirt from the others. so they asked a lot of questions about my clothes and then I sell it to them. it becomes very addictive. In addition to selling, I was also looking for clothes that were not for sale, Items I get to wear or collect. And one day I found a t-shirt with a huge design and a very colorful image. I was curious what kind of this shirt it is and at that time I didn't know what this shirt was Liquid Blue. After that, I started looking for t-shirts with characters like this.
How did you go from collecting streetwear tees to Liquid Blue?
Like I said before, I found a t-shirt with a huge design and a very colorful image and I was curious about it. I remember that year around 2006. Besides that, maybe I'm bored with streetwear and want to find something else. I found out about the t-shirt was made by Liquid Blue, which at that time was a little difficult to find information about it. And from that day I fell in love with this kind of t-shirt.

Vintage Liquid Blue Star Wars T-Shirts
Where did you first start looking for Liquid Blue? 
At that time I was going to thrift shops, and I did get some there. This star wars T-shirt for example:
I have a total of 7 Liquid Blue that I got from thrifting. Besides that, here are a few I got from my friends.
Any that you are still looking for?
In my opinion, there are five top pieces, the first is weapon x where the shirts are rare and now very expensive, the second is grateful dead las vegas and the third is the music series. The fourth is the designer version and the fifth is the wrestling version. I don't have some of them yet. So I'm also trying to find them from anywhere I can, all over the world. I also asked my friends to help me if they found a piece that I don't have.
How do you value Liquid Blue tees?
Many factors,  starting from the detail of the picture that is so clear, I still can't understand how they make them. They look perfect to me and also from a historical point of view. Not only the connection with famous bands but also icons from pop culture, besides that there are also t-shirts with animal designs and fictional characters with very amazing details. I can show you some of mine.
Vintage Grateful Dead Liquid Blue T-Shirts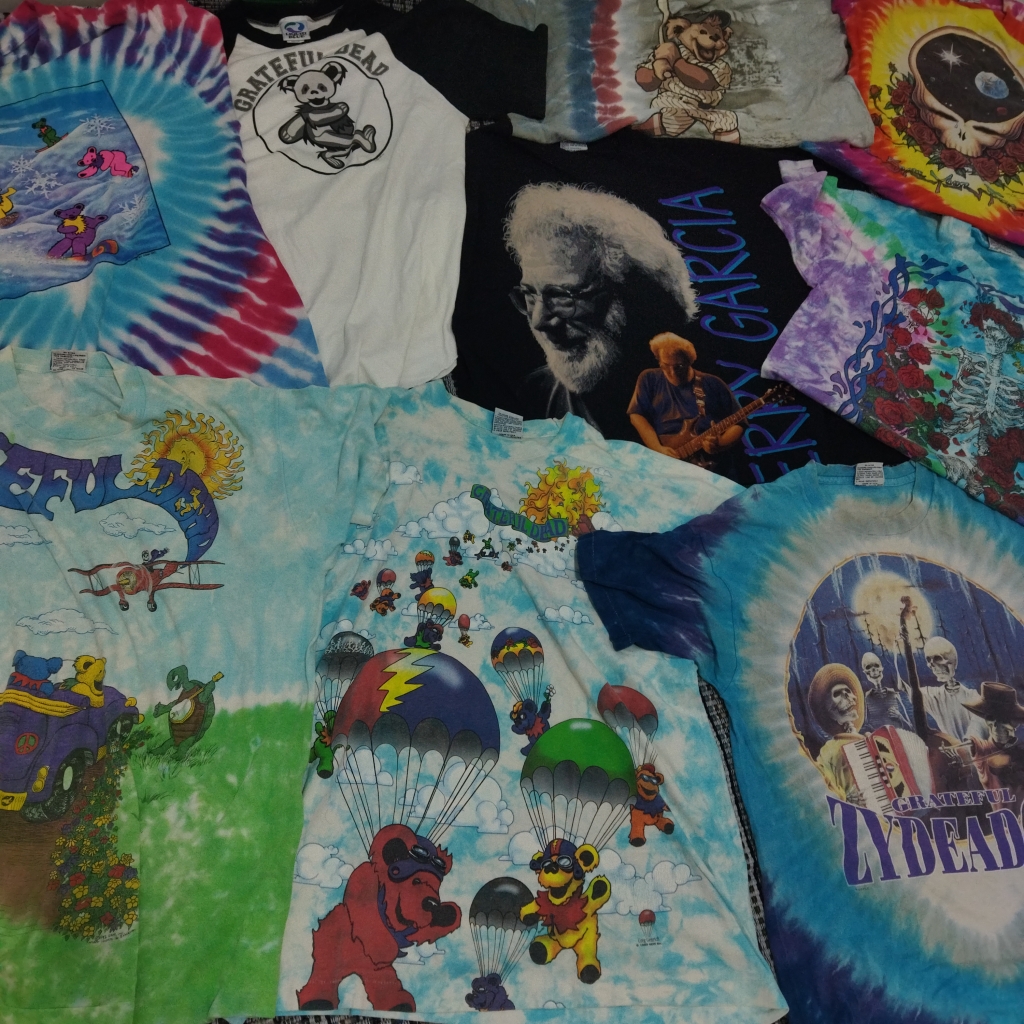 Vintage Liquid Blue Skulls, Space and the Universe T-Shirts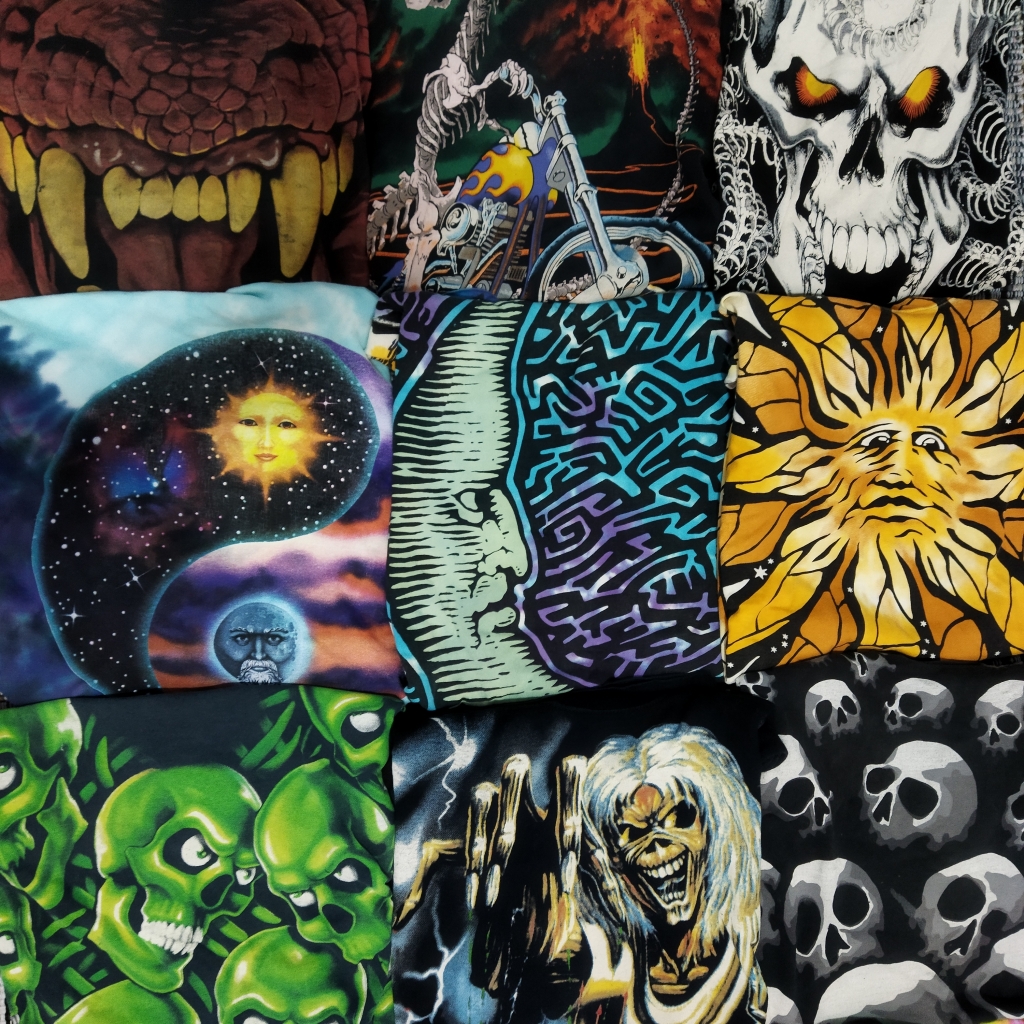 Vintage Liquid Blue Nature T-Shirts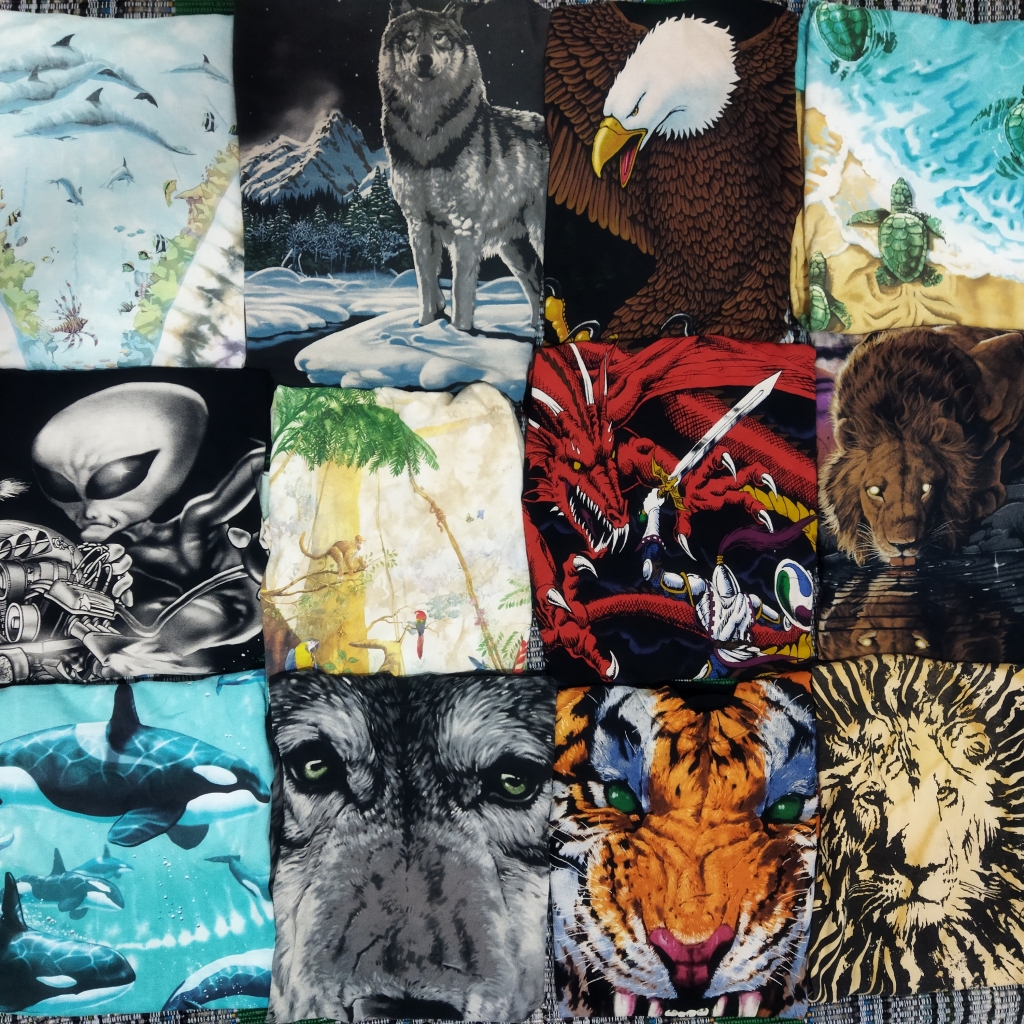 Vintage Liquid Blue Fantasy T-Shirts
Liquid Blue is very serious about releasing quality prints, they're not something that is made carelessly.
How many Liquid Blue do you have? Do you own duplicates? 
I think there are about 50 t-shirts in my collection, I have a few with the same designs.
What do you think about of Liquid Blue in Indonesia? 
Okay, for development it might be good enough. Because in the end many people learn and know more about Liquid Blue. Even some of my friends now also collect it. They also ask me about Liquid Blue and I will be very happy to inform them. And I really like people who learn something new, appreciate something and take care of it. Now, there are also some sellers who take advantage of the situation, with a lot of public figures wearing liquid blue shirts making the price soar and becoming an opportunity for new sellers to sell them at high prices, but I don't blame it because it has become a common thing like it's a band T-shirt.
I do have liquid blue t-shirts to collect but indeed some are also for sale. Such as those that have started small to wear or I have several of the same type. The development of this shirt has become a roller coaster in Indonesia. I've got them from the cheapest price to the highest price. At that time Liquid Blue had a golden era here. Many people own and sell them. Now I notice that the price and interest of Liquid Blue have decreased slightly in Indonesia. The price is starting to decrease, but not for me. I still appreciate Liquid Blue as much as the first time I got one.
One day, will you be bored with Liquid Blue as you got bored with streetwear?
Not at all! I think I've found what I really like. And I feel different when it comes to Liquid.
Can you show us some of your favorite T-shirts?
Sure!
Vintage Liquid Blue The Cure Wish Tour T-Shirt
I got this from a friend of mine in Bandung, this print was also produced by Wild Oats but I prefer Liquid Blue because it fits me perfectly. I saw he posted on Instagram, without much thought I bid and bought it.
Vintage Liquid Blue Gun N Roses Use Your Illusion Tour 1991 T-Shirt
I got it from someone in the USA, I saw him posting on Instagram. Actually, my friend has one for sale as well, but what I got here is near perfect condition.
Vintage Liquid Blue The Rolling Stones Sticky Fingers T-Shirt
Vintage 1996 Liquid Blue Bulldog T-Shirt
I love the detail of this shirt, I got it from a friend about 5 years ago.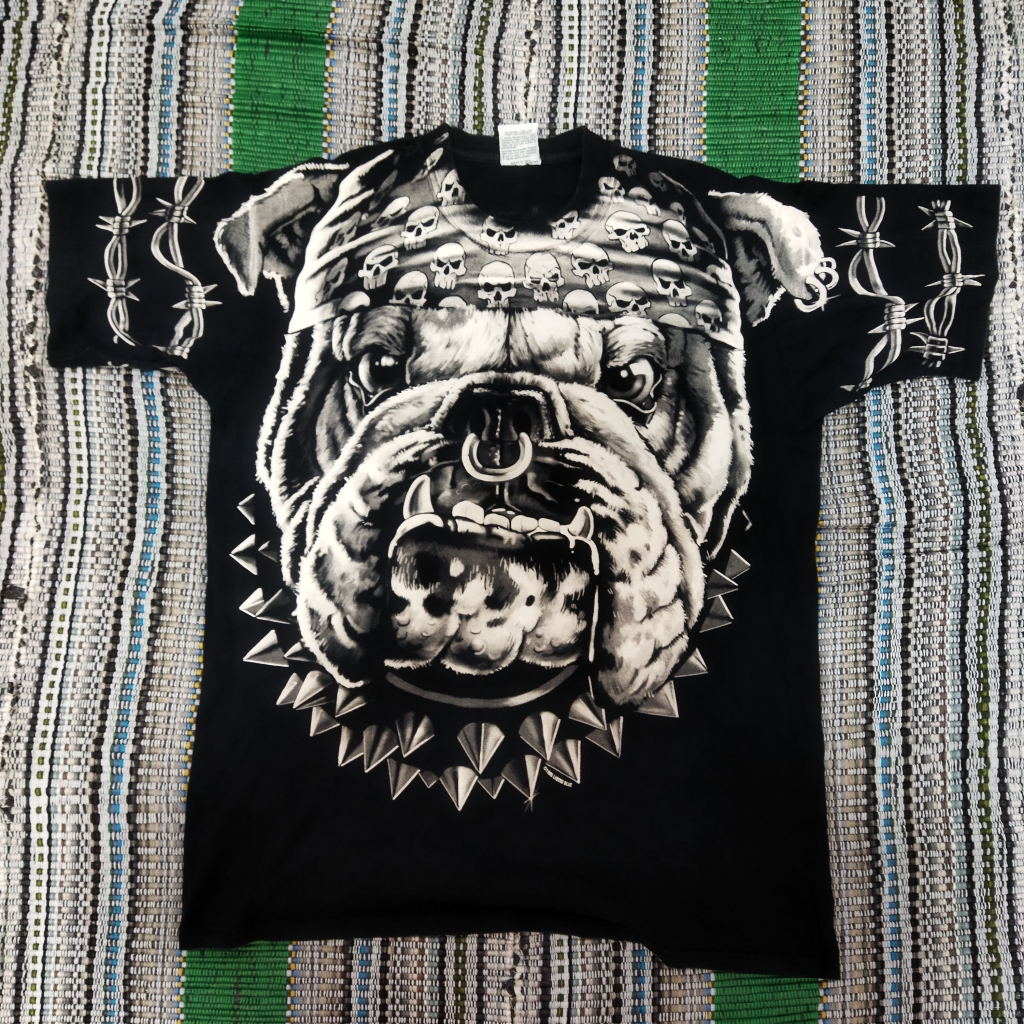 Vintage Deadstock Knight Medieval Fantasy Battle T-Shirt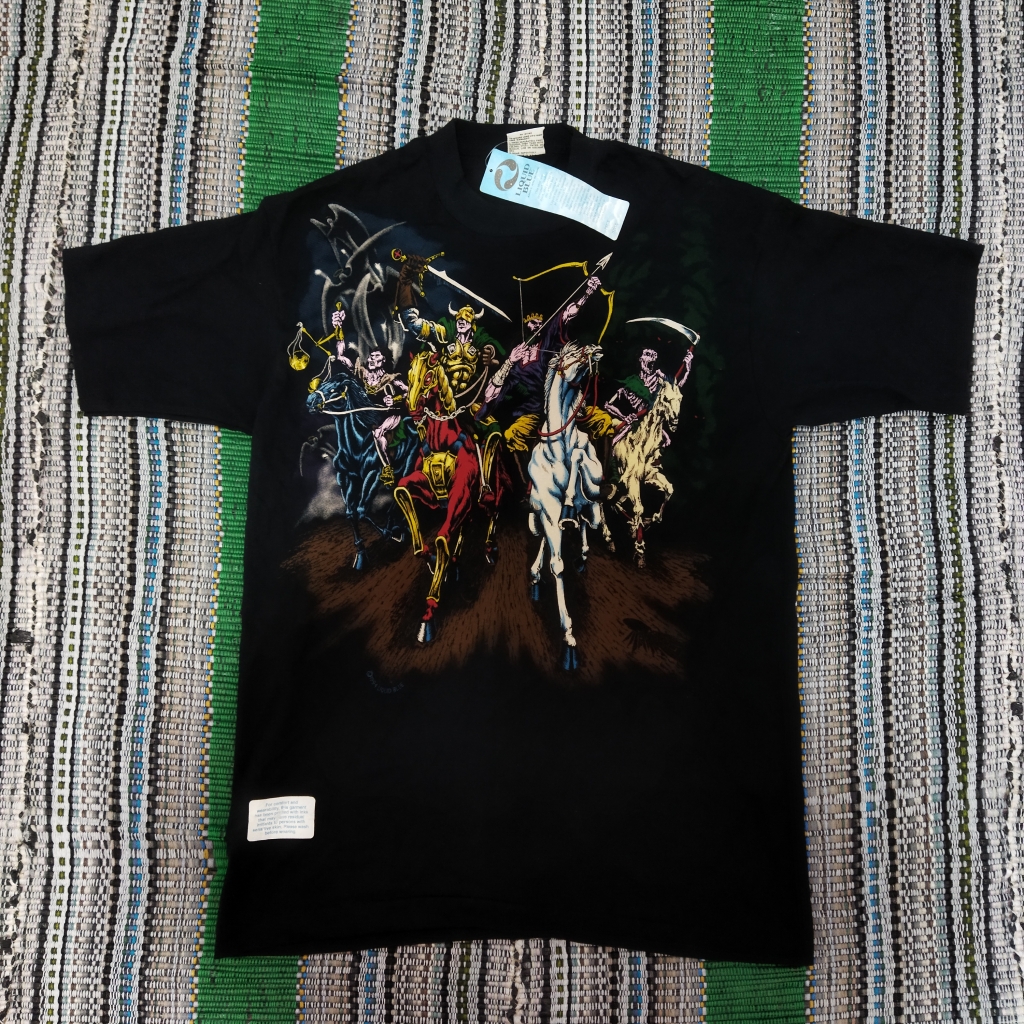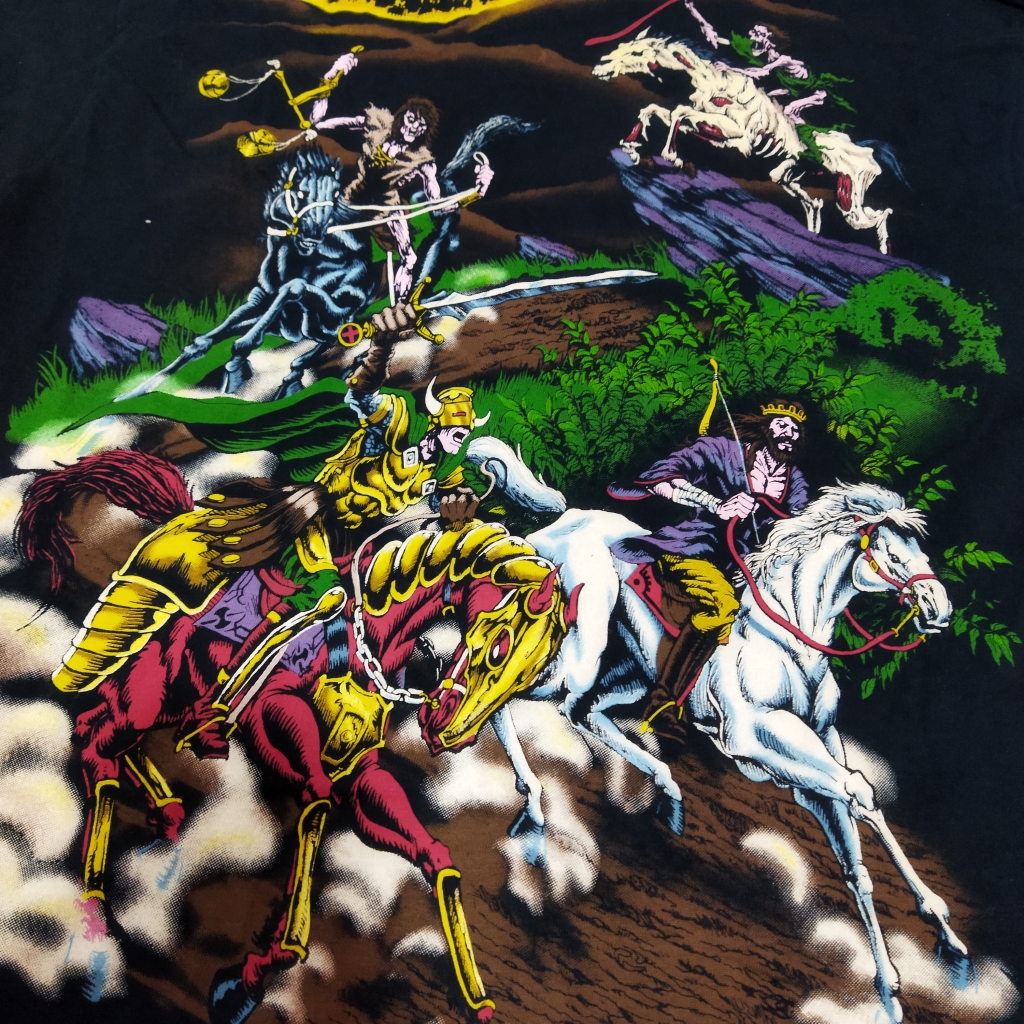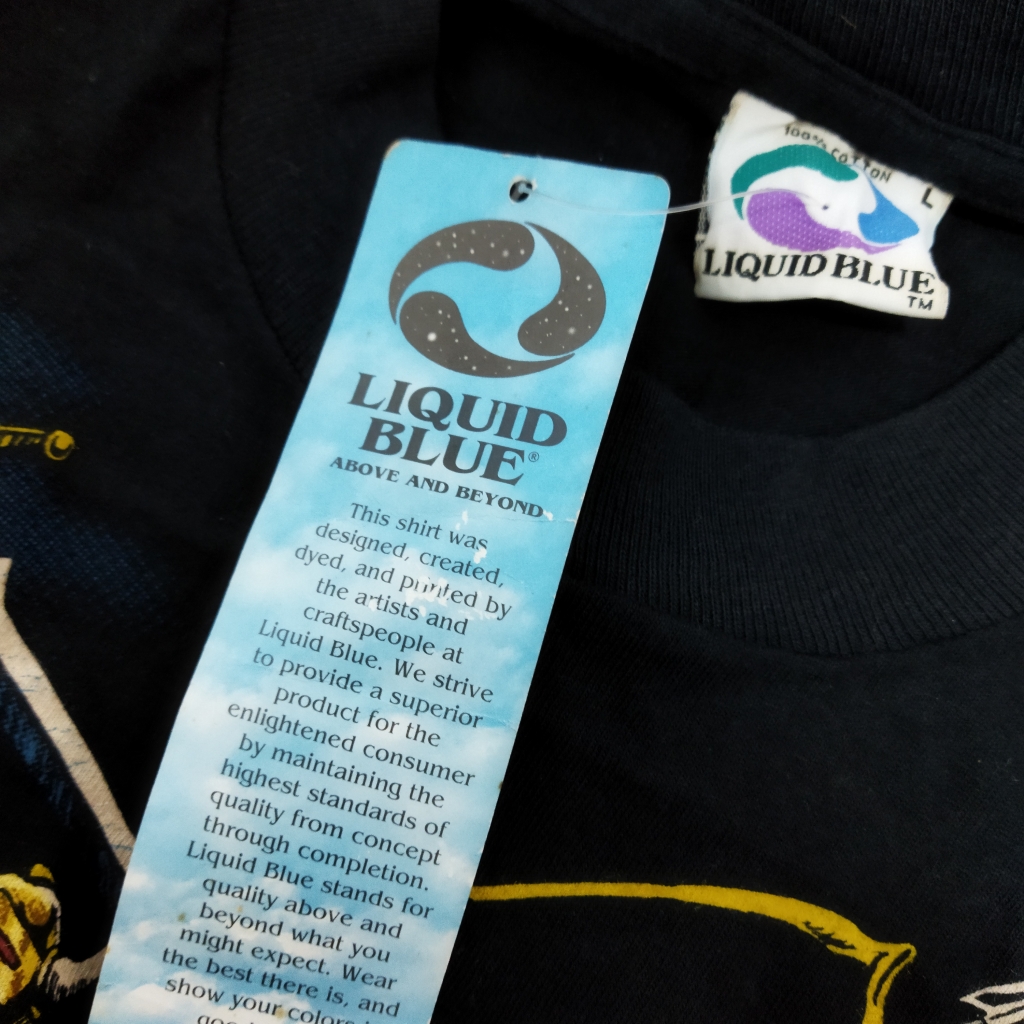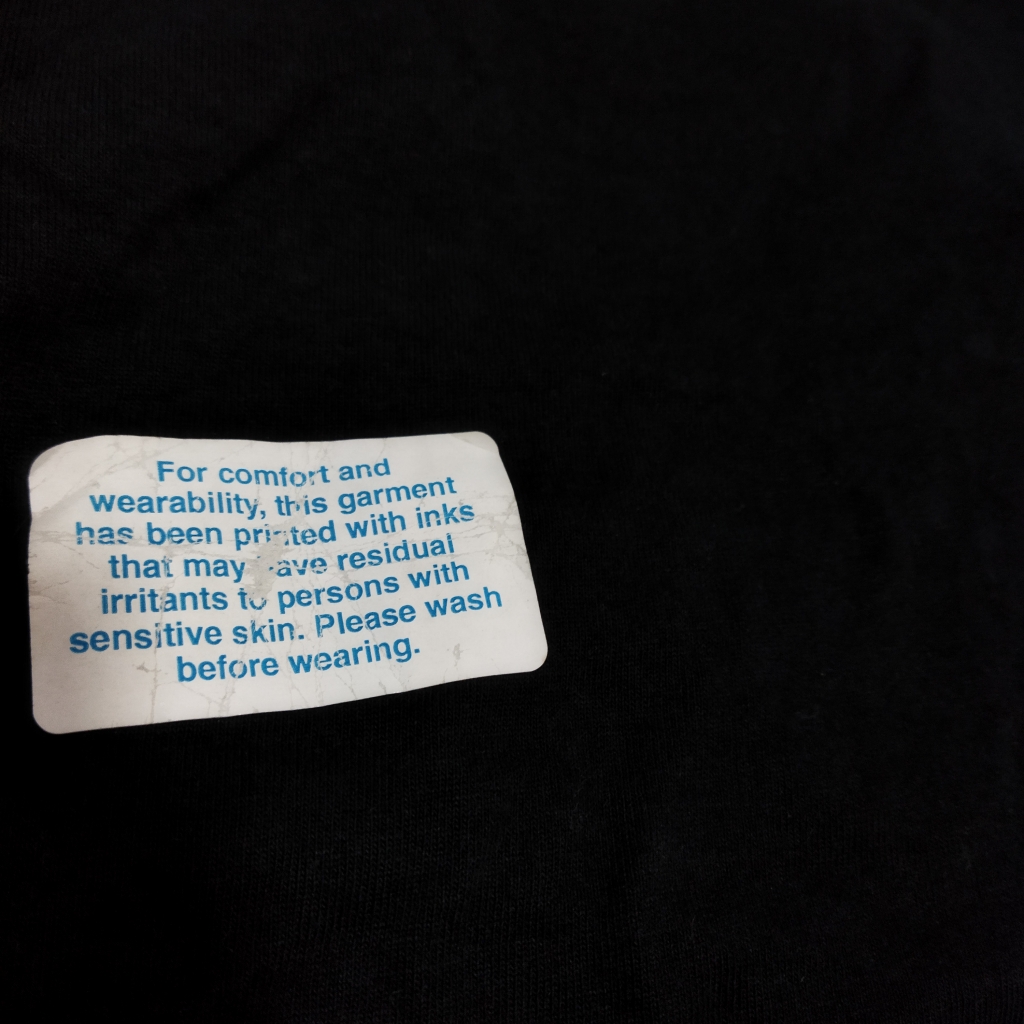 Vintage Liquid Blue Native American T-Shirt