Food for the vintage popular culture vulture.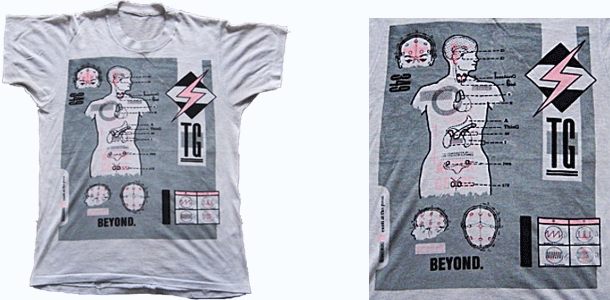 Shirt #1: Malcolm Garrett
Availability: Search Defunkd's Pop Culture Selection

Year: 1980
Fact: Malcolm Garrett is a highly influential British graphic designer best known for the iconic images he created for bands. His first important music gig was for The Buzzcocks in the late 1970s and went on to do work for Duran Duran, Simple Minds, Peter Gabriel and many others.
Approximate Value: $470

Jimmy founded Defunkd in 2004 when he started selling vintage t-shirts online. 20 years of experience later and he hasn't looked back since. Actually, he looks back all the time given he's a sucker for nostalgia. For more, check the history of Defunkd and Jimmy's Expertise.