An ongoing project to document all of the exquisite vintage Harley Davidson t-shirts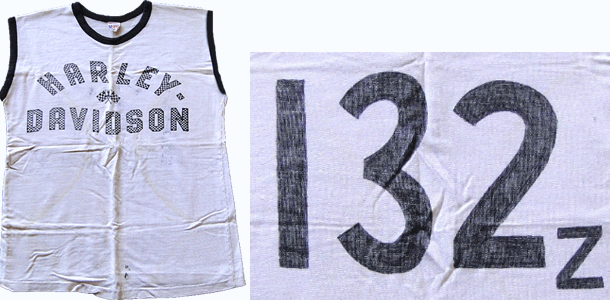 Item #52: Checkered Flag Champion
Availability: Explore Harley Tees on Defunkd
Decade: 1950s
Dealer Customization: None
Harley Fact: This was likely race worn and hand inscribed with the racer's number.
Approximate Value: $350.00

image courtesy: abramsantiques
Jimmy founded Defunkd in 2004 when he started selling vintage t-shirts online. 20 years of experience later and he hasn't looked back since. Actually, he looks back all the time given he's a sucker for nostalgia. For more, check the history of Defunkd and Jimmy's Expertise.