Models
Love Togetherness Devotion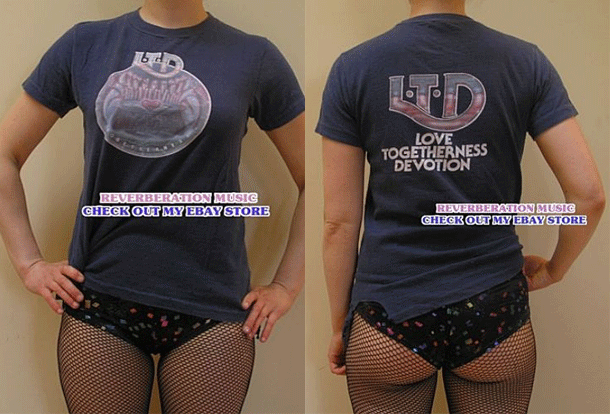 The vintage t-shirt model seems to be going the way of extinction on eBay so from time to time we're going to showcase a few live ones. Meet the model from eBay store Reverberation-Music. She's showing some serious love and devotion to her craft by sporting a rare disco-era vintage tee from L.T.D.'s 1978 release, "Togetherness." The album was the band's biggest commercial success  – the only of 10 albums to achieve platinum status.
The tee appears to be a double sided heat transfer print, which we're not so fond of – but good luck finding another screen printed L.T.D. tee. Hey, at least it's a custom die cut transfer – not one of those lame square slabs.
Please let us know if you stumble on a vintage t-shirt model (girl or boy) who catches your eye.