Defunkd's exclusive collection of vintage t-shirts for sale at reasonably exorbitant prices. This offering is rare and from our personal collection, if you want to buy it, you'll have to pony up.

Item #35: Vintage Predator Movie Promo T-Shirt
Year: 1987

Price: $899.99 USD (Tracked shipping included)
Dillon! You son of a bitch! If you read that in an Arnold accent then you understand why this shirt is priced so high. It's rare, it's mint, and just like Dutch's team, it's not expendable.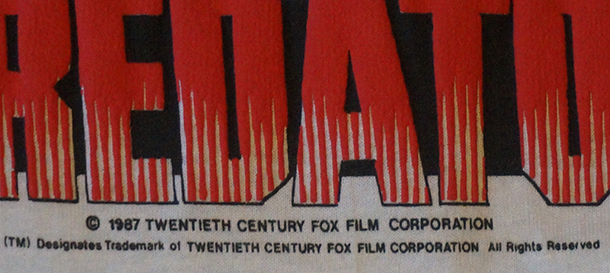 Brand: Screen Stars Best
Label Size: L
Measurements: 20″ (pit-to-pit) 27.5 (rear collar-bottom seam)
Condition: Deadstock, Mint, never washed or worn.