Every few weeks we scour through eBay's vintage t-shirt sales and report which relics are fetching top dollar. More reasons to raid your grandpa's closet.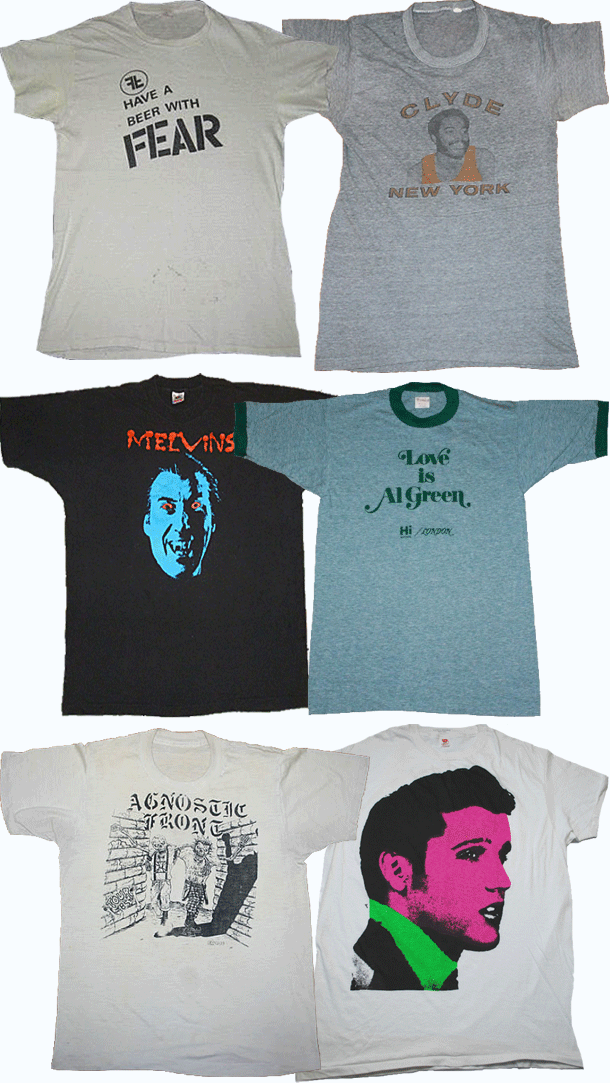 Click the links below to view the full eBay listing or the seller's current inventory.
80s vintage Have a beer with Fear t-shirt sold for $749.00 by Stormcrow-Vintage
70s vintage Walt Frazier Clyde Nicks tee sold for $300.00 by Kosher-Collectibles
90s vintage  Melvins Dracula t-shirt sold for $300.00 by silverruins
70s vintage Love is Al Green ringer t-shirt sold for $300.00 by Wyco_Vintage

80s vintage

Agnostic Front tour

t-shirt

sold for $225.00 by chigirl13
80s vintage Elvis Presley Warhol t-shirt sold for $222.00 WyCo_Vintage
View a previous edition where a Star Trek t-shirt fetched top dollar.