Every few weeks we scour through eBay's vintage t-shirt sales and report which relics are fetching top dollar. More reasons to raid your grandpa's closet.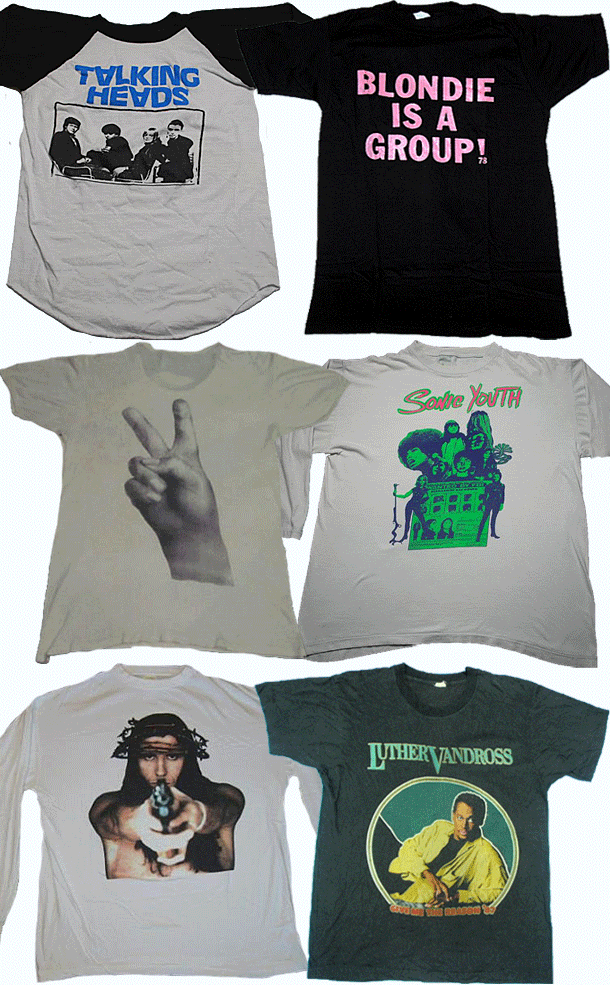 Click the links below to view the full eBay listing or the seller's current inventory.
80s vintage Talking Heads jersey sold for $749.00 by WyCo Vintage
70s vintage Blondie is a Group! t-shirt sold for $340.00 by Calliedavidson
70s vintage The Who t-shirt sold for $305.00 by supradosuprado
90s vintage Sonic Youth t-shirt sold for $300.00 by WyCo_Vintage
90s vintage The Cult Promo jesus tee sold for $274.00 by Stormcrow-Vintage
80s vintage Luther Vandross Bud tee sold for $175.00 Ming_FD3S Garage
View a previous edition where a Club Baby Head t-shirt fetched top dollar.