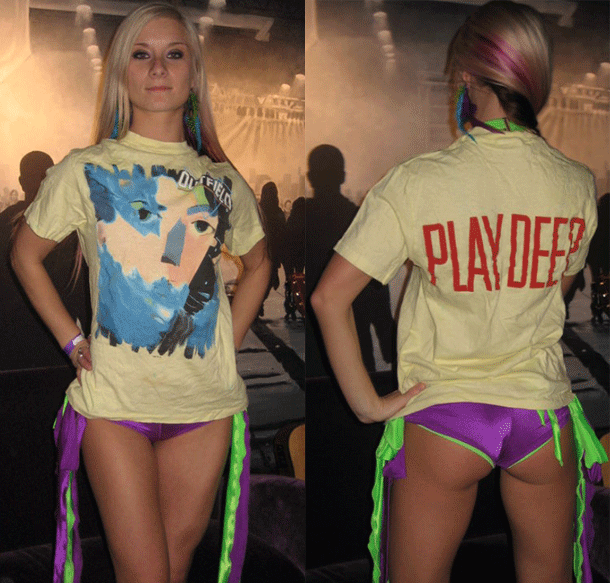 The vintage t-shirt model seems to be going the way of extinction on eBay so from time to time we're going to showcase a few live ones. Meet one of the many models from eBay store DanceSportProShop. She's sporting a vintage tee from The Outfield's debut album "Play Deep" which was released in 1985 and contained their hit, "Your Love." Their tour t-shirts aren't all that common, but not particularly in demand either.
We're not big fans of yellow based tees or the front design – but it's never looked as interesting that's for sure. Are those tassels inspired by Macho Man? Ohhhhh Yeeeeahh!
Please let us know if you stumble on a vintage t-shirt model (girl or boy) who catches your eye.