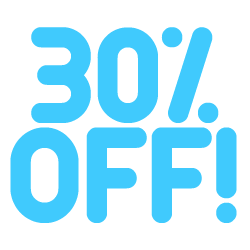 Four Defunkd shops have teamed up to bring you an epic end of summer sale. 30% off (the already low prices) for 2 days only! Click on a shop below and use the coupon code during check-out to save a fortune on 1000 genuine vintage tees.
Stormcrow = "school days"
FatAndyz = "SchoolSucks"
Black Market Pop = "endless-summer"
Defunkd = "eduvacation"

Jimmy founded Defunkd in 2004 when he started selling vintage t-shirts online. 20 years of experience later and he hasn't looked back since. Actually, he looks back all the time given he's a sucker for nostalgia. For more, check the history of Defunkd and Jimmy's Expertise.