A Showcase of  vintage skate tees from the golden era of the sport.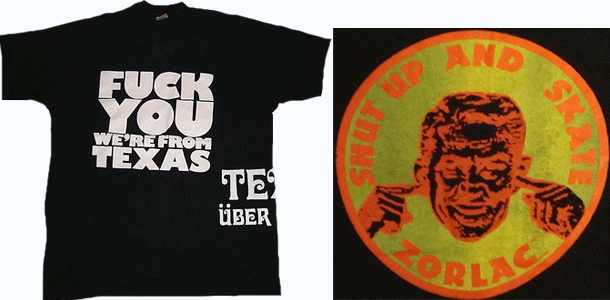 Shirt #1: Zorlac, Fu*ck You
Availability: Explore Vintage Skateboard Tees on Defunkd
Year: 1980s
Fact: Zorlac started up over three decades ago in a two car garage.
Approximate value: $800
Check out the our top 30 list of skateboard tees.