A monthly report on Defunkd's notable vintage t-shirt sales.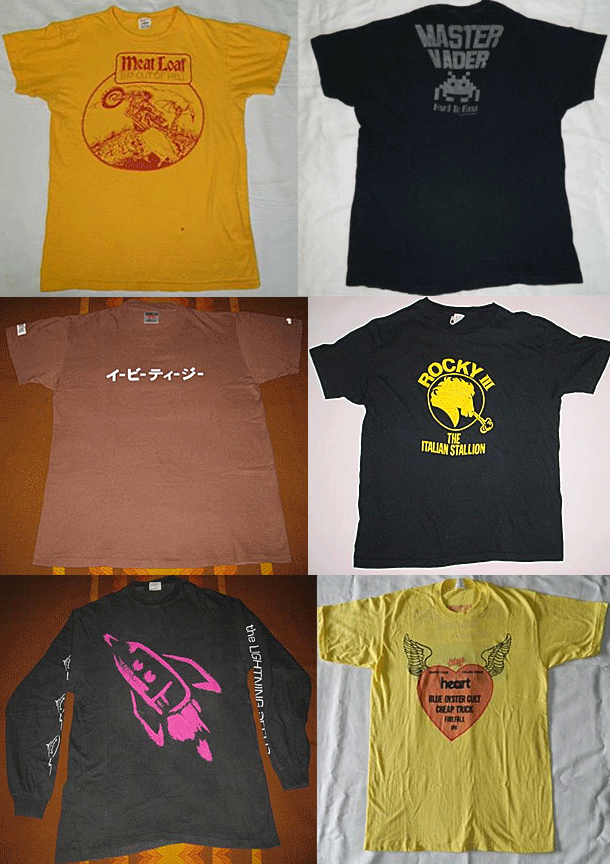 Some people will do anything for the love of Meat Loaf, including shelling out $412 for one of his tees. But do you blame them? Check out this epic 1970s Bat Out of Hell relic.
"Master Vader, Hard to Beat" states an official Space Invaders tee that just got a high score in the sexual innuendo and price department at $274.
This Everything But the Girl tee might get lost in translation, but the $199 was easy enough to understand.
The purse was $194 for this rare Wheaties branded Rocky III tee.
The Lightning Seeds struck once, in the form of $165.
If you Heart: Blue Oyster Club, Cheap Trick, and UFO then $136 is a small price to pay for this gem.
View a previous edition where a De La Soul t-shirt fetched top dollar.